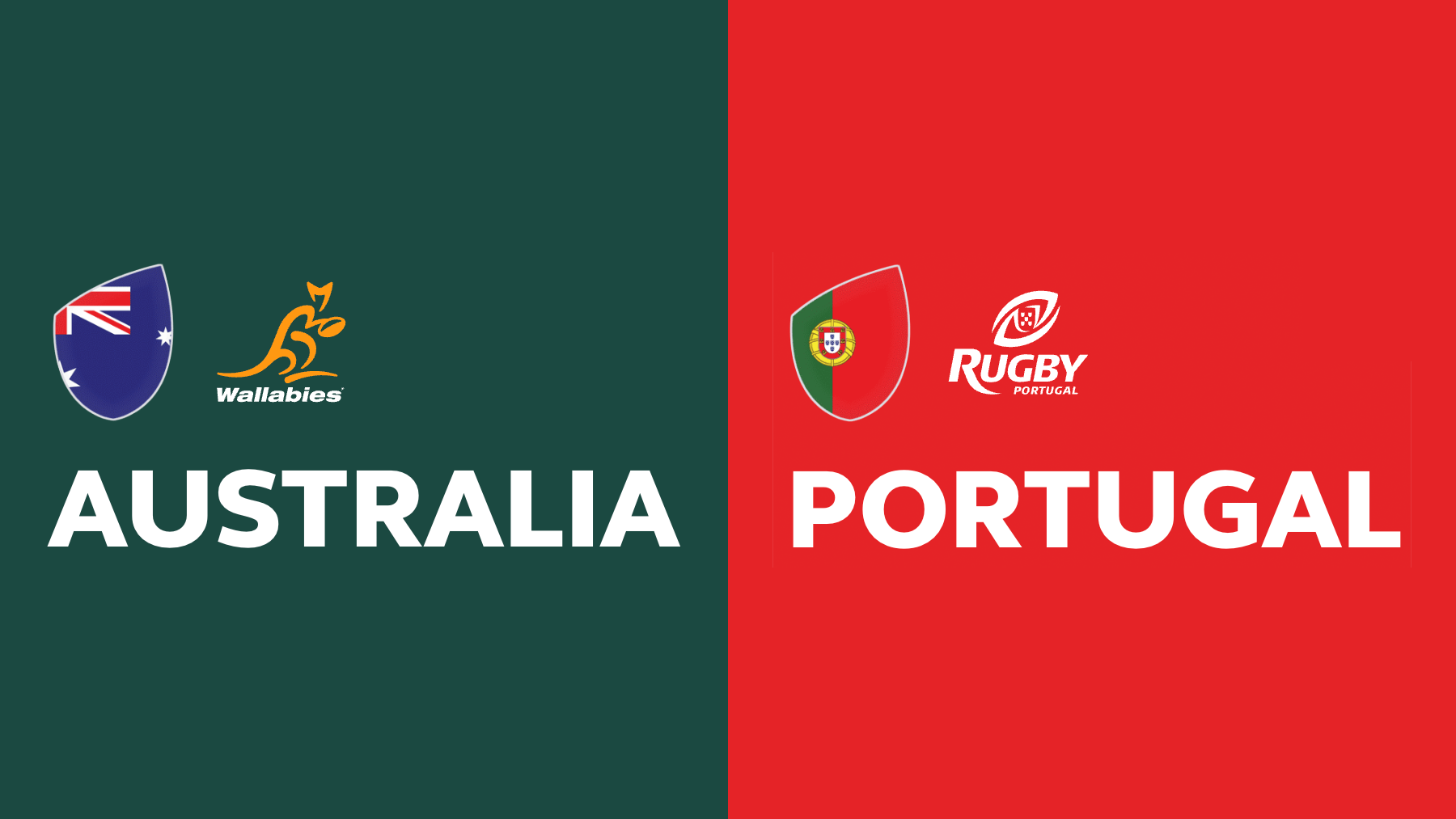 The Lead In
Good Morning G&GRs, Reds and Wallabies Fan here, helping out as a guest writer for the World Cup.
There's been a lot said, and written about the Wallabies and Australian rugby since their thrashing by Wales last week, and with Fiji beating Georgia, this'll be the last game that the Wallabies play in this World Cup.
If you missed any of the key articles this week then as a recap,
BLL kicked it off on Monday https://greenandgoldrugby.com/hamish-and-eddie-it-is-time-for-you-both-to-go-and-write-your-books-now/
Nutta took the pick and drive option on Tuesday https://greenandgoldrugby.com/the-chewsday-chew-wheres-my-magician/
The followed it up with the podcast https://greenandgoldrugby.com/the-dropped-kick-off-98-caretakers-of-a-jersey-w-nutta/
Legendary G&GR Hugh Cavill had a crack https://greenandgoldrugby.com/dirty-deeds/
Happyman was anything but on Thursday https://greenandgoldrugby.com/happys-thursday-rugby-news-we-reap-what-we-sow/
Hoss rounded out the week on Friday https://greenandgoldrugby.com/fridays-rugby-news-vote-1/ .
Heading into this match with Portugal today, as a Wallabies fan, I would love to see them play well, take the win, and hopefully restore some confidence for themselves and add their own stitch to the Wallabies Jersey as Nutta said.
Portugal must see this as an opportunity to really challenge Australia and get that elusive first win in a world cup.
The Teams
Eddie Jones has made a few changes to the team that took on Wales last week. The centres from last week, Samu Kerevi, and Jordan Petaia make way for Lalakai Foketi, and Izaia Perese, and Nic White gives up his bench spot to Issak Fines-Leleiwasa. A late change saw Carter Gordon out and Kerevi on the bench.
Australia
(15-1): Andrew Kellaway; Mark Nawaqanitawase, Izaia Perese, Lalakai Foketi, Marika Koroibete; Ben Donaldson, Tate McDermott; Rob Valetini, Fraser McReight, Tom Hooper; Richie Arnold, Nick Frost; James Slipper, David Porecki (capt), Angus Bell
Replacements: Matt Faessler, Blake Schoupp, Pone Fa'amausili, Rob Leota, Josh Kemeny, Issak Fines-Leleiwasa, Carter Gordon, Suli Vunivalu.
Portugal
(15-1): Nuno Sousa Guedes, Raffaele Storti, Pedro Bettencourt, Tomás Appleton (c), Rodrigo Marta, Jerónimo Portela, Samuel Marques, Thibault de Freitas, Nicolas Martins, David Wallis, Martim Belo, José Madeira, Diogo Hasse Ferreira, Mike Tadjer, David Costa Replacements: Francisco Fernandes, Duarte Diniz, Francisco Bruno, Martim Belo, Steevy Cerqueira, Rafael Simões, João Belo, Joris Moura, Manuel Cardoso Pinto.
The Match
The first half
Australia started well, with a maul from the kickoff that made 20 metres before playing wide, and winning a scrum penalty after knocking the ball on. Donaldson converted for a 3 nil lead. The crowd didn't support the decision to kick for touch,
Portugal looked to put width into the game at every opportunity, and was working, with good passing and support play putting the Wallabies defence under pressure every time they had the ball.
The pressure led to territory, and with advantage from a 5 metre scrum, Portugal worked a great try with the outside centre Bettencort, going over untouched in the corner. Credit to the inside centre Appleton who threw an absolute bullet cutout pass left to right to create the space for Bettencort. Portugal led 7-3.
Bettencort then put his team under pressure with a high shot on Perese leading to a yellow card and on review for red. It remained a yellow card, but the damage was done, with Australia scoring a good try to Richie Arnold after a lineout, with quick ball from the big runners Bell and Valetini getting over the advantage line for a good offload to Arnold for the try. Donaldson converted it for 10-7.
A defensive turnover penalty by Bell, and an excellent touch finding kick by Donaldson saw the Wallabies score their first driving maul try of the tournament. Converted for a 17-7 lead. Australia scored again from inside their own half after a kick from Portugal. Lalakai Feketi showed great pace down the right sideline before they went to the left and Angus Bell drove over from close range, converted by Donaldson for 24-7.
There was some back and forth before Perese put Australia back on attack by bursting through the defensive line and making 50 metres to be dragged down 5 metres out. The Wallabies earned a penalty but poorly executed the lineout drive let Portugal off the hook.
Portugal almost scored a great counter attacking try after 35 minutes but Kellaway made an excellent cover defending tackle to force the Portugal flanker Martins into touch.
Portugal play with adventure, but they were also prone to poor kicking choices giving the ball back to Australia in the middle of the field, when keeping the ball might have been better.
Overall it was an entertaining first half, Portugal did challenge the Wallabies at times, but were hindered by the yellow card and Australia scored 3 tries while Bettencort was in the sin bin. Nick Frost played for 20 minutes with a knee injury and made way at half time for Rob Leota.
Half time saw Australia with a good lead at 24-7.
Second Half
The second half saw the Wallabies immediately invite Portugal back into the game with two early mistakes, a lost lineout on halfway and a knock on by Kellaway giving possession to Portugal to attack.
Australia scored their fourth try for a bonus point, after 47 minutes, with McReight being the beneficiary of strong ball carries by Bell and Fa'amausili to score.
McReight featured twice more in the next 5 minutes for the Wallabies, with awareness at the lineout to intercept the loose tap down by Portugal when they were on attack, and then with a turnover penalty to stifle another attack.
Australia's lineout was wobbling, with a number of losses continuing to keep Portugal in the contest. Then Portugal turned on the pressure at the scrum with a tight head that lead to territory and possession for Portugal and multiple opportunities for 5 metre lineouts drives that at one stage saw Matt Faessler see yellow for illegal maul defence, and Australia managing to hold out Portugal on 4 or 5 occasions.
When Australia got the ball back and started to make progress up field, the TMO called it back and Kerevi saw yellow for a high fend (elbow to the head of the defender) while carrying the ball. Australia were now playing with 13 players, and managed to repel another driving maul, survive a scrum and clear the ball down field.
Portugal continued to look for ways to play quickly and the back three found space at will from quick lineout throws and kick returns. The Portuguese flyhalf has good vision, a good passing game and kicks well off both feet. He'd look at home in any backline I think.
Portugal got some pay for the 2 man advantage with a try on 70 minutes good reward for a period of dominance. Score 29-14.
Eddie Jones rang the changes and the game drifted a bit before Kerevi split the Portugal line, and Australia went left for Koroibete to drive over in the corner from a pick and drive. Score 34-14.
The commentators were calling for the Wallabies to put their stamp on the last 5 minutes, and I guess they did with knockons, and kicking away turnover ball. Fines-Leleiwasa kicked the ball away 3 times in 2 minutes when passing to the man next to him was the better play.
Portugal continued to run the ball and challenge the Wallabies in the 85th minute, but handling let both sides down and the game finished at 34-14.
What's my take away from the game: Australia were good in patches, and got the victory, but it feels a bit hollow and the like the Wallabies have more questions than answers at the moment.
There's a lot of talk about a young team, new generation of Wallabies and all of that, but FFS, this is our national team, playing a sport that we used to dominate, at a World Cup. You don't rebuild at a World Cup.
The Game Changer
The game changer was really the first half sin-bin to Bettencourt with the Wallabies scoring 3 tries while he was off the field.
The Man of the Match/Standout Player
Rob Valetini was awarded the man of the match, and he was massive in attack and defence.
I thought that the backs for Portugal were excellent, creating space and making ground every time they ran the ball. Also, the crowd were enormous in their support for Portugal throughout the game.
The Details
Team 1
Tries: 5 – Richard Arnold (19′), David Porecki (21′), Angus Bell (26′), Fraser McReight (47′), Marika Koroibete (74′)
Conversions: 3 – Ben Donaldson (20′, 21′, 27′)
Penalties: 1 – Ben Donaldson (4′)
Team 2
Tries: 2 – Pedro Bettencourt (12′), Rafael Simões (70′)
Conversions: 1 – Samuel Marques (13′, 71′)
Penalties: