Well, to steal a quote from Mrs Hoss on my birthday: 'thank fudge that's over'.
Today let's confine the past to the past and free ourselves of the depressing shadow of that match featuring those seafaring mammals and a group of underperforming marsupials. It's time to turn our attention to the future with 'The People's Champion'. Jump into Round #4 RWC action with 'Who Cares Anyway?'. Investigate a whisper growing to a rumble in 'Not Again'. Jump on the Nippon Express with Eddie in 'Wax Off!'. Hum a ditty with 'The Brian Side of Strife'. And take us home in this week's 'Friday's Goss with Hoss' now pork barrelling, with extra pork, at a community BBQ near you.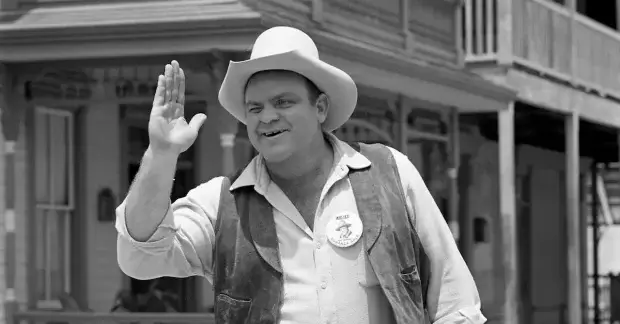 The People's Champion.
As unaccustomed as I am to grandiose self-promotion, today in a Friday Rugby News world exclusive, I announce my official candidacy for the RA CEO job and outline my exhaustive 3 point plan to 'Make Australian Rugby Great Again' or 'MARGA'.
Naturally, there are sacrifices I'll need to make, like working 10am – 2pm Monday to Thursday. The $850k salary while a little down on my G&GR writing remuneration (one must make sacrifices for the greater good) is reasonable, the perks of freshly made cucumber and cheese sandwiches and complementary daily car wash, both provided by Billy Nathanson, is just a nice little cherry on top as well.
For too long you, the little people of rugby, haven't had your voices heard. Our great game has become the plaything of those Sydney latte, almond milk drinking, unscuffed RMs wearing pretenders! You need a leader to make the tough choices, not some rah-rah Shore boy whose only life experience is mummy and daddy taking his Porsche off him for a week at age 16 when he couldn't correctly name the 1965 Penfolds Grange vigneron. You want a leader who walks the talk. A man of the land whose lived experience since his prison release speaks to practical solutions and when the going gets tough and the gloves run out, sticks his arm up the cow's clacker and just sorts shite out.
My comprehensive 3 point plan to MARGA includes, but is not limited to (and could change without notice in a completely reactionary manner if it doesn't initially work):
Make Nutta GM. After listening to his impassioned podcast performance, plan, vision and practical approach, the game will indeed be in good hands. If the game prospers it'll be an inspired appointment by me; if it doesn't, Nutta was crap and didn't know what he was doing in the first place. So it's a win-win for me and most likely you as well, but definitely for me.
Reduce the number of Australian provincial sides by four. Sure it might be a radical approach, but we must think outside the square and contemplate the greater good for our code and the benefits we all share in. Most matches would be a trans-Tasman derby, so ratings and sponsorship opportunities grow exponentially. It would make picking a Wallabies side much easier, reducing costs for interstate training camps and logistics and enhance international competitiveness. Now the cynical among you will no doubt be thinking that the decision about which provincial side remains is already made, but I'd throw it open to the state that best meets three comprehensive KPIs, thus making the whole process fair and transparent: a)The state where Australia's largest population centre is located. b) The state with Australia's oldest city located in it. 3) The Australian state with the largest natural harbour located in it.
Increase grassroots fees by 450%. Look if grassroots, community rugby engagement and pathways needs to be improved, somebody has to pay for it, it's basic maths. League players aren't cheap to buy and those at the coal face must step up, pay their dues and help contribute to a meaningful and sustainable model. We simply cannot ask someone like Joseph Sua'ali'i take a pay cut. It's league players like this with no attachment to grassroots rugby that are the future of rugby union.
So that's my pitch Gaggers, my bid to be your voice in latte land. Turning up most days and trying to rebuild the code that's all given us so much time away from paid work duties. Call me selfless, call me a starry eyed dreamer, or just plain call me Mr Hoss. But you and I both know that rugby will be in safe hands. Well better hands then they are now anyway.
But even though I'm a man of the people, don't just take my word for it. You can cast your vote via the link below. Vote by clicking one of the options, make your voice heard in the corridors of RA power:
Vote Hoss today.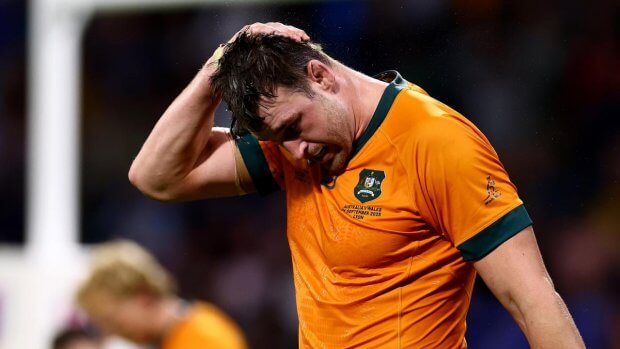 Who Cares Anyway.
All team details – rugby.com.au
Match Officials – worldrugby.com
RWC Pool Standings – rugbyworldcup.com
Friday, 29 September: Japan v Samoa, Stadium de Toulouse, Toulouse (5:00 AM)
Prédiction Intrépide: Could be a really entertaining match and a big game in the context of Pool D with second spot in the pool wide open: Samoa 5 points, Japan 5 points and Argentina 4 points
It'll be a game of contrasting styles with the Samoan brute up against the guile and pace of the Japanese. I can easily see a high scoring match with perhaps all seven bonus points being allocated (5 for the winner, 2 for the loser) making Pool D the most competitive of the pools. The match will be followed Saturday by other Pool D rivals and South American grudge match Los Pumas v Chile. But for this one, its Japan 33, Samoa 27.
Saturday September 30: New Zealand v Italy, OL Stadium, Lyon (5:00 AM)
Prédiction Intrépide: The Darkness are back from a bye week with reports that all are fit and firing ahead of the clash with the improved Italian side.
Make no mistake, The Nearlies must win with a bonus point and also deny the Italians a losing bonus point to be masters of their own domain.
On paper the ABs are too strong, so too it will prove on the paddock. NZ by 35.
Saturday September 30: Argentina v Chile, Stade de la Beaujoire, Nantes (11:00 PM)
Prédiction Intrépide: Los Pumas v Chile. Big brother v little brother and it'll all start with the winning of the anthems by these passionate sides.
The FISMs have been largely underwhelming so far in the tournament and they simply must awake from their siesta to progress further, with second spot in Pool D still 'in play' for several sides.
On at a reasonable time for us down south, I'm actually really looking forward to watching this one. Chile will be spirited and stick it to Los Pumas, but those in the hooped jersey should get the win. The real question is can they also get the bonus point?
Argentina by 19.
Sunday, October 1: Fiji v Georgia, Stade de Bordeaux, Bordeaux (1:45 AM)
Prédiction Intrépide: The match that will finally turn the fading life support of Wallaby 2023 RWC chances off. While the Wallabies are 'mathematically' a chance, the reality is the odds are so infinitesimal it's barely worth pondering. A win with a four try bonus point will seal both a deserving Fijian QF appearance and the final nail in the golden coffin.
Fiji fresh from their bye, advancing to the knockout stages is a win for rugby fans in general and looking to be get back into their rhythm will be far too strong for the Georgians. Fiji by 25+.
Sunday, October 1: Scotland v Romania, Stade Pierre Mauroy, Lille (6:00 AM)
Prédiction Intrépide: Scotland by 70.
Monday, October 2: Australia v Portugal, Stade Geoffroy Guichard, Saint-Étienne (2:45 AM)
Prédiction Intrépide: Sure I've moved past my anger to more of a 'numb resignation' now, but I can barely muster any enthusiasm for this match at all. To call me 'apathetic' would be to grossly understate my apathy. Certainly I'll be buggered if I'm getting out of bed to watch it live, if at all.
IMO this is a 'no win' match, regardless of the result.
A 'win' against Portugal is like me winning again at the local under 8 bourbon drinking contest. Sure it's a 'win' but an empty, unsatisfying one that leaves me with a headache. Even though little 6yo Shelly McMasters can be plucky and really throw those straight rye shots down (that's why us locals call her 'The Sour Mash Smasher'), 'winning' still feels empty and decidedly unsatisfying.
Should the Wallabies blow Portugal off the park with a display of rugby brawn, brains and brilliance, it will only make me bitter that they didn't show more of the same when it mattered earlier in pool matches. A loss and it only reconfirms how entirely shite we currently are as a rugby nation, at least until a new CEO is elected anyway.
My tip? Raynal to find obscure penalty from the sideline in injury time. Portugal kick the penalty. Portugal by 1.
Australia (15-1): Andrew Kellaway; Mark Nawaqanitawase, Izaia Perese, Lalakai Foketi, Marika Koroibete; Ben Donaldson, Tate McDermott; Rob Valetini, Fraser McReight, Tom Hooper; Richie Arnold, Nick Frost; James Slipper, David Porecki (capt), Angus Bell
Replacements: Matt Faessler, Blake Schoupp, Pone Fa'amausili, Rob Leota, Josh Kemeny, Issak Fines-Leleiwasa, Carter Gordon, Suli Vunivalu
Portugal (15-1): Nuno Sousa Guedes, Raffaele Storti, Pedro Bettencourt, Tomás Appleton (c), Rodrigo Marta, Jerónimo Portela, Samuel Marques, Thibault de Freitas, Nicolas Martins, David Wallis, Martim Belo, José Madeira, Diogo Hasse Ferreira, Mike Tadjer, David Costa
Replacements: Francisco Fernandes, Duarte Diniz, Francisco Bruno, Martim Belo, Steevy Cerqueira, Rafael Simões, João Belo, Joris Moura, Manuel Cardoso Pinto
Match Officials: Referee: Nika Amashukeli (GRU), Assistant Referee 1: Mathieu Raynal (FFR) Assistant Referee 2: Andrea Piardi (FIR) TMO: Joy Neville (IRFU)
Monday October 2: South Africa v Tonga, Stade Vélodrome, Marseille (6:00 AM)
Prédiction Intrépide: The Catholics were simply sensational last week against the Oirish in what was the best game of this RWC by far. While the lads in green got the Guinness, it shouldn't be forgotten that had Pollard played the result may have been a lot different. So to this week. Tonga will huff, Tonga will puff, but the Bokke will blow the house down. Saffas by 24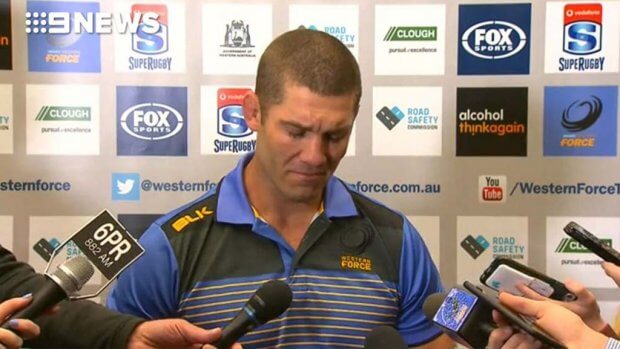 Not Again!
Murmurs, until recently only said behind closed doors, have surfaced into the light this week with calls once again to 'cut' the number of Aussie SR sides to help increase competitiveness in Super Rugby and in turn, make and the Wallabies 'strong' again.
From Stephen Hoiles to the Kiwi best remembered for bombing a gimme to George Gregan (still the only tackle 'The Governor' ever made), Jeff Wilson, all stating on air similar variations of a theme: Australia hasn't the talent to support five rugby franchises.
Now I know what you're all thinking: 'it should be The Force! They've got experience in dealing with it anyway. The state doesn't offer much apart from iron ore royalties and really shitty 'Gold Hunter' TV shows. It's largely filled with Saffas who are fine until they speak and we're negotiating with China to sell off the whole dirt pile of a state anyway. But while all of that might be technically correct, is it right?
I'll challenge you all to put your anti-WA bias aside and ask for your input. What does a reset for rugby in Oz look like? Are five teams sustainable and if not, who should make way and why should that be The Brumbies?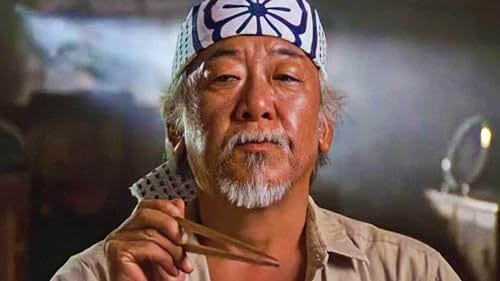 Wax Off!
Been a fairly challenging Wallaby fan week huh.
There was the complete dismay over being bundled outta da cup, sprinkled with the foul stench of lies and deception as reported by Tom 'Scoop' Decent in the SMH. All to do surrounding Eddie's 'interview' with the JRU for the head coaching gig of the Nippon XXIII from 2024 onwards.
What's been most interesting has been the many statements of support of 'Scoop' from journos of all persuasions, all media camps and even from those rugby-types with long standing 'relationships' with Eddie 'Brian' Jones, like Morgan Turinui.
I have also respected the raw and seething emotion of people like SBW. His honest critique of Brian's antics, plus the genuine care he had for the Wallaby players immediately after the last match was both considered and genuine. You then had the anguish and complete bewilderment of Sean Maloney on STAN's 'Between the Posts' show the very next morning French time.
What they felt about their experience and how they expressed those emotions really resonated with me. They spoke of loss, bewilderment, frustration and did so openly; emotions were raw like ours and there were only genuine questions and observations. All completely without 'spin'. They were wounded just like us. My admiration and respect for these journos has gone up considerably for calling the 'events' for what they are. And to paraphrase that famous Nick McCardle quote a few years back: 'no amount of polish was gonna help that turd sparkle'.
So, for all the honesty from players, commentators, journos and fans alike, just what has been the response from coach Brian and Rugby Australia in all of this? Deafening silence! Just remind me again, what's the old adage about 'silence constituting acceptance'?
Both Nutta and Natho covered this all beautifully on The Dropped Kickoff Pod yesterday and I find myself arriving at one simple, inescapable conclusion. Trust is broken. It's time for coach Jones to 'wax off'. Just wax right off.
Which is a nice segue for…..
The Brian Side of Strife.
Some rugby in life is bad,
Selections and game plans make you mad.
No Quade Cooper surely was a curse.
So when you're coping with Brian's gristle
Don't grumble at the ref's whistle
And this'll help things turn out for the best
And….
Always look at how Brian created strife
It's causing pain to every Wallaby fan's life
When selections seem jolly rotten
And there're senior players he's forgotten,
And you wince as he's picked Suli once again.
When you feeling in the dumps
And the Welsh just gave you 'lumps'.
Just bite your lips and grimace, that's the thing
And….
Always look at how Brian's created strife
It's causing pain to Wallaby fans life
For Brian is quiet absurd
Selections his final word
He always seems certain, with 'that' smile.
Forget about who's in.
And pray for a Wallaby win.
Cause it might be the last for quite a while.
So….
Always look at Brian's side of mess
Just before our final Pool C death
When you really look at it
His plans were always shit
We're the laughing stock of all who play RU.
We got rissolled from 'the show'
Lost to Fiji as you know
Don't you know the plans always meant we'd lose?
And….
Always look at Brian's side of strife
Always look at the players that he knifed
(C'mon Brian cheer up)
Always look at Brian's side of strife
It's enough to scar us Wallaby fans for life.
Always look at Brian causing strife
I mean, what have we got to lose?
You know, we've won nothing
We're going back to nothing
Apart from pride, what have we lost maaaaaate?
Nothing.
Friday's Goss with Hoss.
Grass rooted again
You just couldn't script this stuff. News on media channels yesterday about another $1.6m offer to another current loig player and ex schoolboy rugby star Angus Crichton. Reports suggest Crichton has been offered $800k pa for a two year gig for 2024-25. That'd pay a fair few Wallaroos/Super W wages wouldn't it, let alone grassroots…
Girl Power
Our Wallaroo side has been named to take on reigning world chumps in the second and final O'Reilly Cup match for 2023. rugby.com.au has more
Touring Japanese – I really think so.
Brumbies coach Bernie Larkham has named a 28 player squad for a two game 'development' tour of Japan. rugby.com.au has more
Dingo fits Fitzy
French punching bag, and occasional Wallaby, Peter 'Fitzy' FitzSimons has suggested on stuff.co.nz that Coach Brian be swapped out for Coach 'Dingo' Deans. While it all has a certain appealing symmetry to it, one can only imagine Robbie Deans, who was ever the gentleman, telling Oz rugby to 'bugger right off'.
Poisoned chalice?.
More from SMH of who are 'possible' coaching candidates.
Nerd heaven
Really, really interesting read on planetrugby.com around some pertinent recent stats.
Betoota beauty
Wot they said betootaadvocate.com
The Masked Avenger
stuff.co.nz reports World Rugby happy if injured French skipper Anton Dupont wears a mask to appear again in the RWC. World Rugby CEO Alan Gilpin saying:
"The laws and rules are very clear on face masks … a maximum thickness of five millimetres. And what's important is that it can't be hard covering material."
That's all from me and remember: Vote #1 and always look on the bright side………
Hoss- out.