Hello Gaggers, great to be back in the saddle for Friday's rugby frivolities. Special thanks to Yowie, who tried his best last Friday.
Now, where was I? Oh yes, let's kick start today with RA's version of 'Dumb & Dumber?'. Cast your vote in who should be the next coach of the Wallabies in 'Help Wanted'. Check out your SRP squads for 2024 in 'Super Sized'. Look at one of Yowie's favourite pickup lines as well as player safety in 'Mouthful of Goodness'. And get exclusive access to none other than Eddie Jones himself in his only official* RA exit Interview for 'A Very Naughty Boy'. And wrap it all up with another 'Friday's Goss with Hoss' now the subject of a future 'Underbelly Melbourne: Fact & Fiction' tv series.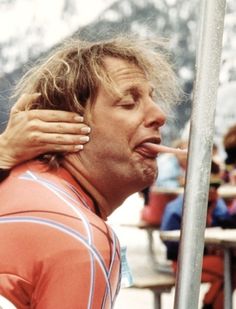 Dumb & Dumber?
Do you know a fantasy island where every decision is always right, every action always planned, every challenge dismissed outright and every Snozberry takes like Portuguese chicken? Seems RA does! And what's more, the person largely responsible for leading us into calamity believes they are the only one to lead us out as well?
Welcome to 'Hammer Land'. Population: 1.
So what if the RWC campaign saw our team bundled out in the pools for the first time ever? So what if the whole campaign ran squillions over budget? So what it the coach who signed for five years betrayed his country and the code and left after 10 months. So what if our Wallaby rankings are the worst ever? So what if we potentially ruined the green shoots of long term Wallaby careers of many a young player sacrificed in France? We have the chair of RA who lead us into this shit-show, telling anyone who will listen, he's the same gent to lead us out?
As Brick Top says: 'In the quiet words of the Virgin Mary, come again?'
For the sake of balance, The Hammer does offer an apology to us fans for the absolute smouldering bin fire that was the Eddie Jones appointment and the RWC fiasco, but also sneaks this in, telling the SMH: 'I was certainly an advocate for Eddie and I think given the circumstances I would probably make the same call again.'
I must admit to feeling conflicted Gaggers. Our code needs stability right now; we've had a seemingly deranged coach drunk on power (power gifted him by the RA chair) set back the game, our players and commercial operations substantially and we need a degree of calm and leadership right now.
And frankly, I also couldn't give a tinker's cuss about the RWC Review. What are we going to learn that we don't already know:
the coach was unhinged
his selections bordering on incompetent
the game plan was non-existent
the coaching team bewildering
and our team blew chunks.
There RA, you can have that for free!
Right now RA needs to steady the ship, introduce centralisation, calm nervous sponsors and stakeholders and shore up the foundations of rugby in this country. Immediately this is done, McClennan must go. There is no room for a chair whose hubris reveals itself as a Messiah complex.
For me I don't know how genuine a 'sorry' really is when you later qualify the apology by stating you'd do the same thing again if you had the chance! Call me simplistic, but to err once is human, to err twice, well then you're a bloody idiot.
There's dumb and then there's dumber and no amount of Portuguese chicken will fix that.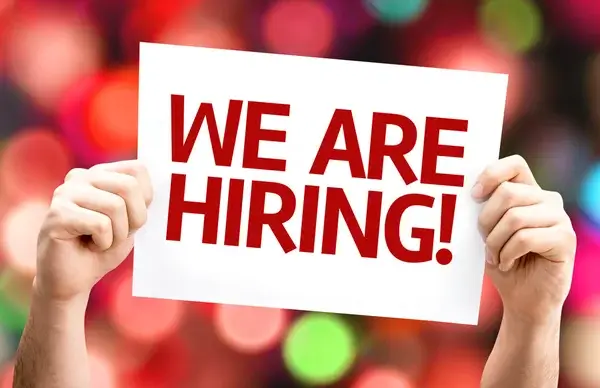 Help Wanted.
So that brings me to the next obvious point, just who should be coach of the Wallabies? Perhaps more to the point: who would want to be coach of the Wallabies? Certainly if it were not for the upcoming 25 FUKIRs tour and RWC2027 in our backyard the role as it appears currently would be somewhat less attractive. Like KARL on live TV.
In the true spirit of letting even morons vote (I hate democracy) you get to cast your vote below (#bringbackchek).
Enjoy.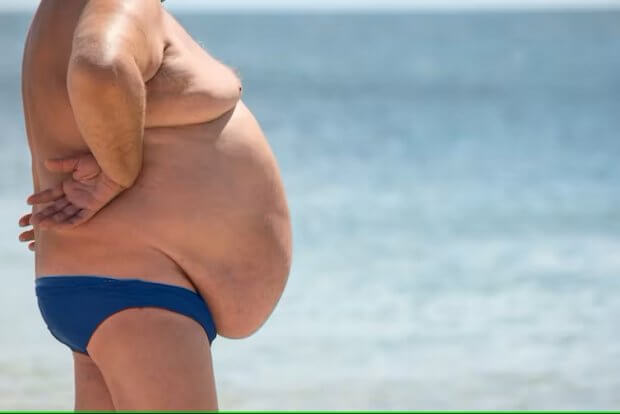 Super Sized.
It seems Super Rugby Pacific finally has its spit sorted and all the squads for the 2024 comp have been unveiled. You can see how your team is faring for next year, courtesy of RA baguette boy Nathan Williamson at rugby.com.au
The draw for the 2024 SRP has also been confirmed with The Communist side facing a first round thumping to start their season. That's a shame.
Details @ super.rugby/fixtures
What I would say after a quick skim of the Australian cattle is that more so than ever before the Oz sides look really evenly matched. Therefore, the battle for second to sixth should be a real doozy.
2024 Fearless Aussie Conference Predictions:
#6th Place: Far Western NSW – The Farce
The Farce have stolen signed a number of newbies, among them a few former Tahs and one Nic 'The Lip' White to bolster their 2024 chances. And on paper they look ok-ish. If only the game was played on paper…
Look, I get Benny D is the incumbent Wallaby #10, but him leaving the Tahs to head west actually improves both sides. The one that really hurts this blue blood is Will Harris also travelling to Shitsville to go with him, that kid's got game.
The Farce also are a bit skinny at hooker with Palestine deserting them to go to France, which leaves them with the very unreliable Tom Horton and Kaituú as their rakes.
An improving side for sure, but from a very low base. Spoon meet Perth.
#5th Place: The Rebel Scum.
Sure, they've signed The Abattoir and FKA returns to an Aussie side, and they have The Pone Express, Cabous 'The Moose' Eloff, 'Slammin' Sam Talakai and Matt 'Monkey' Gibbon. But let's be honest, the Rebels forwards will do more damage at The Crown 'all you can eat buffet' than they will in Super Rugby. They're underwhelming at #9, skinny at #10 and centres that no one knows nor cares about.
Coach Kenny Loggins better keep the big boppers away from the buffet as long as he can. Otherwise results won't be the only thing that blows out.
#4th Place: The Communists.
New coach Wendy Matthews is making terrific noises, and certainly correctly (Eddie please note) exposing young squad members to pre-season game time to establish both competition and squad depth. But, in the state largely populated through cousins practising poor contraception, it's gonna be another meh rugby year for the team wearing maroon, but calling themselves Red (WTF?).
If the Commies couldn't win a title with The Abattoir, Mafi, Daugunu, FKA and co, then they sure as spit ain't gonna win one without them. Besides, front row looks a real problem for the QPRQ side.
#3rd Place: The Drua.
This was my hardest selection. Will the RWC launch them to even greater heights as the next generation of Fijian rugby athletes push through? Will opposition sides be more educated against them this year and nullify them accordingly?
One thing remains unchanged: I love how they play the game and love watching them do it.
#2nd Place: The Ted Bundy Gang.
These guys jersey sponsor should be No Doz, the medication that stops you falling asleep. The rolling maul kings (which is rugby speak for run out of ideas), and all this from the coach who was possibly Australia's best ever #10; it was a joy to watch his attacking vision and brilliance to put people through gaps us mere mortals couldn't even see.
Sure, they aren't without quality: 'Sideshow' Bob Valetini, 7As returns from injury, Jimmy Slips, the forgotten Phil Collins at #10. Actually when you look at their squad, it's pretty bloody useful. Will take one hell of a side to best them for first place.
#1st Place: Modesty prevents.
God's chosen ones welcome back from injury Australia's best loosehead prop in Angus Bell while bolstering the squad with the signings of Fergus Lee-Warner and the giant youngster Miles Amatosero back from France (tipping in at 6'8″ and 125kg). One man oft forgotten who will both guide the blue boys and those in orange this year, left footed Will Harrison will be back after missing since April 2022. Yes 2022!
Go the Tahs.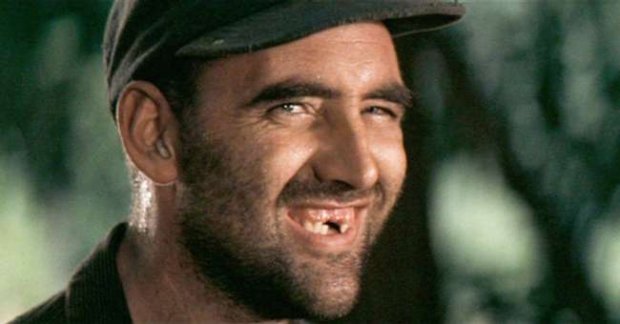 Mouthful of Goodness.
KARL's favourite journo, Mark Reason, has an interesting article on stuff.co.nz about the new smart mouth guards and how they're scary. If you put his BS conspiracy theories and whacky capitalist take on the matter, what's not to like about a mouth guard that can help prevent injuries?
The article states: 'When Harlequins trialled the mouthguards, they found them hugely useful in monitoring the physical loads players were undergoing. When those loads became too high, they were able to stand the player down from training. As a result, injuries were greatly reduced.'
Yet Reason finds a reason to rage against the concept. I wonder if he might reach out to Carl Hayman and ask for his thoughts on a device that may have helped prevent CTE and early onset dementia.
Scary? Not as scary as a life lived with serious brain injury for a player and their loved ones. If the $700 cost is the only reason to stall, then what price prevention? I'd also wager that governing bodies might fund them in lieu of crippling further legal action and/or astronomical insurance premiums.
Whichever way you look at this, it just makes sense. Roll them out pronto I say.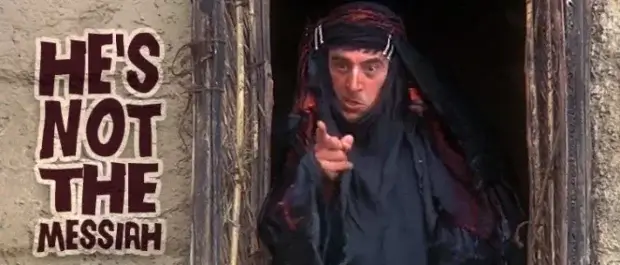 A Very Naughty Boy.
A big thanks to RA and Billy Nathanson for getting me access to departing Wallabies Coach Eddie 'Brian' Jones for his official* exit interview:
H: Well, Brian, here we are. I'll kick off by asking if the RSPCA is after you at present?
B: Why mate?
H: Cause you certainly screwed the pooch called Wallabies this time round.
B: Give yourself an uppercut mate.
H: Some of your quotes from your 10 month stint now seem rather fanciful Eddie. For example, your post RWC press conference interview at Randwick, that you were committed to Australian rugby?
B: Well for that press conference I was committed to Australia.
H: How bout your 'smash and grab' quote about our chances at the RWC?
B: Hoss, I did smash our chances and I have grabbed the Japanese job. What part isn't true mate?
H: Ahhh, so you're saying it's us fans who were wrong? We had the wrong context?
B: Absolutely. I would've thought I was perfectly clear from early on what my intentions were.
H: To win the RWC and build towards the FUKIRs tour and home RWC?
B: No you moron, to destabilise the code in Australia, take the Nippon gig and make them the #3 side in the Pacific.
H: What about selections and game plans, Brian? From the outside looking in it seemed incoherent and all over the place, like a mad person's faeces.
B: Look don't talk to me if you know nothing about rugby mate. The whole idea was to 'uncoach' them.
H: 'Uncoach' them?
B: Yeah. Get them to play unstructured rugby, instead of patterns of play. Possession rugby is dead anyway.
H: Has anyone told the other sides that? So if I may, you dispose of senior leaders from the squad, pick a vastly inexperienced and untested squad and then ask them to play without structure or guidance of any sort. Than you assembled a coaching squad largely from outside rugby and for those with rugby experience you gave them control of parts of the game outside their expertise. Seems like an awesome plan! Unless of course it was a deliberate plan to completely sabotage our RWC, thus forcing all stakeholders in Oz to the RA negotiation table for centralisation talks.
B: Thanks, I thought so too.
H: You also seem deluded Brian that you have somehow, in 10 months of chaos and BS, left rugby in Australia in a better place, how so?
B: Hoss, when I got here the game was a mess, no one in the media was talking about rugby, we were losing all the time and the Wallabies were at an all time low ranking.
H: So what's changed under your watch buddy?
B: The media are talking about rugby again.
H: Yeah, about how much of a complete train wreck it is!
B: You're welcome, Hossy.
H: Much like the Wallabies under your leadership, we seem to be getting nowhere fast Brian. Before we go, any plans for the future?
B: Me and the missus gonna spend some time together in Japan and unwind.
H: How long for?
B: Roughly four years I'd reckon.
H: Shit sandwich before you go?
B: Don't mind if I do mate.
*Interview may technically not have happened. Or did it…..
Friday's Goss with Hoss.
Sam Caned
As if being the first ever red card in a RWC final and your team losing by a single, solitary point and having to live with that for the rest of your life isn't enough! Kiwi Skipper Sam Cane also received a three week suspension (reduced from six) for his RWC vino.
Poor bugger.
Wendy Matthews beats Dingo.
The Queensland People's Republic of Queensland (QPRQ) have started life under new coach Wendy Matthews with a tight win against the Robbie Deans coached Fukushima Radioactive XV last weekend. A largely rookie Reds team did well to snag a 31-29 win and claim their first win under the new regime.
Good people make good AB fans?
Well, ummmm, no.
It seems the nation who never complains about referee decisions, and lectures us accordingly, are complaining about referee decisions. Not only that, but following it up with vile messages on social media to both Mr Barnes and his family. planetrugby.com has more.
I'll say it again. For what it's worth, I thought Barnes had a good game and the best team won.
Speed over accuracy?
No, not my high school's motto but a reasoned and considered peace from Justin Marshall in relation to TMOs , accuracy and the speed of the game in general, which I found myself agreeing with.
See, not all Kiwis are bad, There's one good one, giving us a tally of….
planetrugby.com has more.
Toodles Teti.
News out of Fiji yesterday that there 'Mr Reliable' Teti Tela has called time on his first class career. Tela leaves rugby as the Drua's current highest point scorer.
The Christmas gift of love.
Santa is coming soon and what better way to show that special someone you care (about rugby) than with some G&GR merchandise. Visit our shop and spend till it hurts.
No country for old men. But there's always loig.
SMH reports that 17 cap Wallaby, 'Smokin' Joe Tomane is making a surprise return to loig in hopes of pushing for a first grade return. Go well Joe.
Bugger off already!
Distressing news for Wallaby fans today from stuff.co.nz that serial Australian tormentor Beauden Barrett wants to return to NZ after a 12 month yen-fest in Japan to pursue a fourth World Cup. Although, by 2027 Mr Barrett will be 36 at that time. Lucky Eddie isn't his coach, he'd drop him for 13 year old school Auckland schoolboy sensation Kiki Wakikikiki to 'prepare' him for the future.
Scarred for life.
Not only the motto of Mrs Hoss but also an insight from slightly disappointed and uber cool French coach Fabien Galthie via planetrugby.com
News Break.
Literally.
The daily rugby news team on G&GR will take a well earned break for 2023 with the last regular daily news to run Friday, 24 November. There may be some contributions from team members over the break, but on an infrequent basis. And guest contributions are more than welcome. News proper will recommence from Monday, 5 February. I'm sure Eloise will cover the 6N for us in the interim. But remember, we're a fan driven site and you can always submit articles for consideration via the 'submit a story' link at the bottom of the page.
Hoss – out.