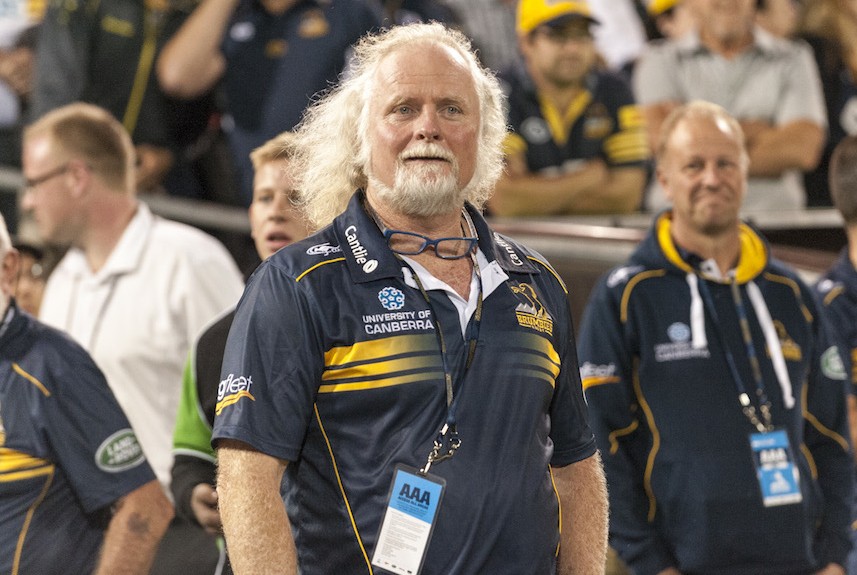 Friday's rugby news has Kurtley Beale considering his options, Sevens to work closer with Super Rugby, Tamati Ellison re-signs with the Rebels and Carter and Read to return on the bench for the Crusaders. 
---
Lord Laurie to leave Brumbies
It's been reported today that Laurie Fisher is set to leave the Brumbies to become head coach of English club Gloucester. He's neither confirmed or denied it, but for such talent to leave Australia would surely be a big blow.
Beale Considering Options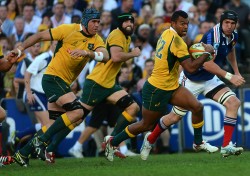 Kurtley Beale has admitted that he is considering his options as he attempts to negotiate a contract for next season.
"I want it to be right for me.  Especially if I'm not starting in the Wallabies, I have to look after my future" Beale said.
"There are a lot of players in front of me at the moment and I have to weigh up my option.  The only thing that can help me is to stay focused, keep my head down, play good consistent rugby, and hopefully that will help me with the decision.
"I know where I'm at rugby-wise, but if they see it differently then that's when I have to start to look at the other options that I have."
Sevens to Work Closer with Super Rugby

Australia's new Sevens coach Geraint John has admitted that building relationships with the Super Rugby Coaches is a priority.  John says that it is an attempt to have a closer affiliation between Super Rugby and Sevens.
"It's one of my main jobs in the next week or so. I want to touch base with all the coaches and talk a bit about the program we're going to do here and also try and create a good relationship with them," John said.
"Like when Liam and Sean are here, our job is to make sure we report weekly to the Reds and Rebels, and tell them this is what we've done this week. This is the program, this is what we've put them through, this is how they trained. Because we need that. We need their support and hopefully by us doing that they'll feel comfortable if there are other players we want in the future they know they're going to a very professional environment."
Tamati Ellison Re-signs with Rebels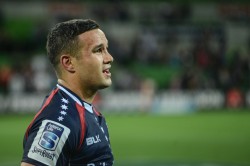 Melbourne Rebels centre Tamati Ellison has re-signed on a two year deal with the club.  The 31 year old admitted that it was a tough decision to recommit to the club.
"It was tough deciding what to do; I was lucky enough to have options back in New Zealand to consider, and with my family missing home a wee bit I had to consider that," Ellison admitted. "At the same time, I've really enjoyed my time here" he said.
"We love Melbourne. My family and I have been fortunate enough to be associated with some great teams in the past; we love it in New Zealand, in Japan but also here. This year's gone a bit too quickly, but we're keen to spend more time here." 
Carter and Read on Bench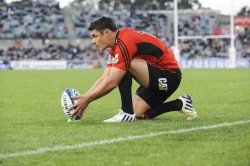 Despite the absence of Richie McCaw, the Crusaders will be boosted by the return of Dan Carter and Kieran Read from the bench.  Carter will return from a six month sabbatical after playing two club matches for Southbridge.
Flyhalf Colin Slade has be retained ahead of Carter after several strong performances from the Crusaders.
"I've had competition in my position all year and I think that's brought the best out of me," Slade said.
"With Dan coming back that only adds to that."