Welcome one, welcome all, good morning, good evening and just plain ol' g'day from the Ponderosa! It's Friday Rugby News time once again, where last week's delusions are this week's confusions.
Today I pay homage to International Jackie Chiles day and kick off with 'Outrageous: The King is Dead, Nearly'. Get the Prozac ready with 'Egregious: The Sky is Falling Again for the First Time'. Put the Akubra to one side & ponder this week's winners & losers in SRP Round #14 with 'Prephossterous: Money for Nuthin' & Your Tips for Free'. And say goodbye to this week's mundania with 'Friday's Goss with Hoss' now proudly sponsored by 'Australia's Fat Men's Outfitters', Rutherford & Heatherbrae, 'where your girth is housed by tweed' (tell 'em 'Hoss' sent you and receive an extra 18% surcharge).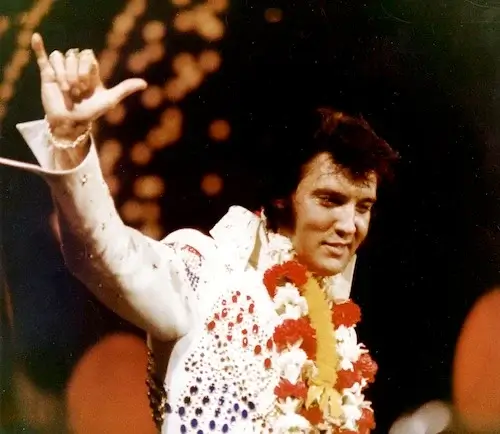 OUTRAGEOUS: THE KING IS DEAD, NEARLY.
Sadly the news has been 'confirmed'. The King of Australian #7s, the Wallabies longest serving skipper, Tahs talisman and general rugby legend, King Michael Hooper announcing that this will be his last year in SRP and by default, likely his last home game in the Sky Blue of God's chosen ones next week in Sydney (may have to wander down the M1 for the match and a few drinks, a tear or two and a few drinks more).
stuff.co.nz reports:
'Hooper is nearing the end of a five year contract and though the 31 year old is uncertain about where, or if, he will play next year, he has informed NSW Rugby he will not be continuing in Super Rugby.'
Hoops has been rested for this week's match against the Crusaders and will return to his farewell home game with the Tahs next week against rugby's equivalent of Monopoly, 'go past 'go' & collect 5 points', Moana Pasifika.
The SMH also reports:
'Waratahs bosses are quietly preparing to pay tribute to Hooper at home next week with a modest post-game presentation, and will market the game as a chance for NSW supporters to farewell the man who has played 139 games for NSW since 2012, and skippered the team to a Super Rugby title win in 2014.'
Say what you will, Hoops has given his all to the cause over more than a decade, is vastly respected by his peers he's played with and against and whether it be an Olympics program with the Aussie 7s, the seduction of the yen or the pursuit a baguette or two in the south of France, he has more than earnt the right to go out as he sees fit.
Go well Michael Hooper, and thank you for everything you have given to rugby in Oz. You are a champion in every sense and deserve whatever rewards await. I fear we may all suffer from 'don't know what you've got till it's gone syndrome' when you do call time.
Sigh.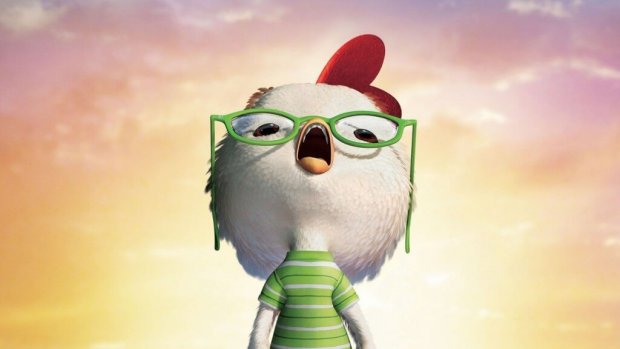 EGREGIOUS: THE SKY IS FALLING AGAIN FOR THE FIRST TIME.
If I wanted to feel depressed I'd imagine I was a Kiwi with dual citizenship, or a Victorian and a referee as well! I am starting to weep now just thinking about it all. But what an absolutely depressing week for the average Oz rugby fan we've just endured. Depending on which G&GR podcast you listen to, or what Wayne 'Yoda' Smith article you read on the SMH, Super Rugby is dead!
Never mind, we have two weeks left and with jockeying for final rankings in the top #4 still to play out and a total of 5 teams, yes 5 teams, battling to secure 7th & 8th spot, with MP being the only team entirely out of finals contention. So here we are at Round#14 with a total of 5 of the bottom ranked 6 teams still mathematical 'chances' of filling positions 6 to 8, yet somehow, somewhere, rugby pundits are already declaring the vibrant, beating heart of SRP to actually to be a cold, lifeless corpse.
Give me a break!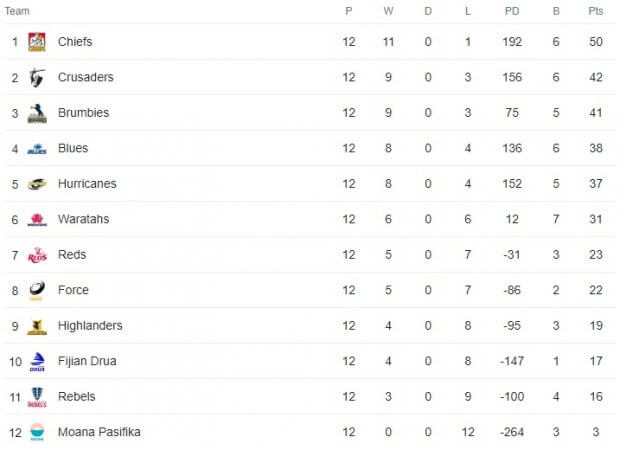 Rugby is a business, pure & simple and to that end the only business that matters this year is the business of winning the World Cup. So yes, teams where always going to shuffle the playing decks with 'rest', 'rotations' & 'freshening up' of those players of national interest. Did the clubs always get the timing right of these 'rest' periods? Hell no, but I suspect it was always going to be a clumsy juggling act. Go 'early' and you risk fractured momentum and the 'pack' getting ahead of you. Go 'late' and you also risk disrupting momentum and treasured ladder positions. Somewhere in this 'Goldilocks' process was the 'just right' position and for mine that was 1 or 2 players out per week, per Ozzy team, over the course of the season. But that's easy for me to say. I'm not a coach looking to solidify their own roles, or a player up for contract renewal or an organisation looking to attract/retain sponsors.
Who among you will give a flying fig that the Ponies shat the bed against the Farce if the Wallabies win the World Cup? Equally, who will remember the Ponies won SRP if we lose a handful of Wallabies to injury & fatigue from not resting them during SRP, and as a result are sent packing early in the RWC? Could the SRP competition be better, talent more evenly spread and improved in general? Hell yes! But are there not also talks about a 'commission' & a 'draft' happening in the background as we speak (admittedly discussions seem somewhat prickly between RA & NZR according to the NZ Herald).
SRP isn't a perfect item, never was, never will be. But this dross about 'fans being disrespected' & 'part time fans not talking about SRP' is overly simplistic and pessimistic and, for mine, it's manure of the highest quality. Like it or loathe it, the only pursuit that matters this year ends in Paris in October. Everything else is simply drunken fumbling in the back of the ute, it's OK, but you want more, much more.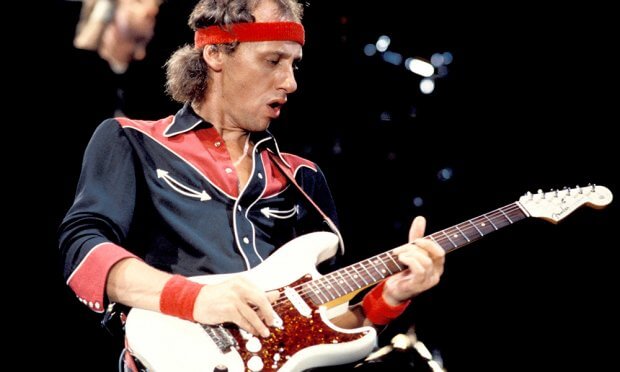 PREPHOSSTEROUS: MONEY FOR NOTHIN' & YOUR TIPS FOR FREE.
Terrific article by Mr Billy Nathanson on rugby.com.au about your team's last two games & the twists, trials & tribulations they face in their race for the final 8. I know, he must've had a team help him write it.
As for this weekend's teams, times & coverage, rugby.com.au has all the details.
Friday 26 May 5:05 pm AEST – Highlanders v Queensland Reds at Forsyth Barr Stadium, on Stan Sport
9th (19 points) v 7th (23 points). For those in QPRQ, that means only four points, or one & a half hands, separating these sides.
For the record, and also because the Russell's Reserve 10yo Kentucky Straight Bourbon (are you looking for an 'Ambassador'?) has kicked in, I like the Reds, when they're not playing the Tahs or Brumbies. But to win any rugby game you must first win the battle of the 'Sus scrofa domesticus', or in 'Gaggernese', the battle of the Piggies.
So riddle me this Friday time wasters, can anyone on here see Messers Peni Ravai, Matt Faessler, Zane Nonggorr outpointing Ethan de Groot, Andrew Makalio, Jermaine Ainsley? Well apart from 'Sergeant Schultz' Matty Faessler anyway, who I have nearly starting in Orange later this year, certainly as a bench player at least. The Communists locks and loosies are a better unit for mine, the backs are fairly even, but if the Commies don't get parity up front, the rest will count for nought.
So for all of that, where do I land? I land on JOC2.0 (half his luck, too). He is the difference for mine. If the 'Sus scrofa domesticus' can get anything approaching parity the Reds will win, just, and their season and their destiny remains theirs to control.
Fearless Prediction: Communists by 4.
Friday 26 May 7:35 pm AEST – Melbourne Rebels v Western Force at AAMI Park, on Stan Sport
11th (16 points) v 8th (22 points).
Still a lot to play for in this one with the Force side having their nose in front on the ladder in the battle for 8th spot, but the Rebs are still an outside chance. With Dr Robbo ruled out for the WA side and the knowledge that the Rebs will surely put it all together at some point this season this game is basically make or break for both sides.
Technically, the Force gents could lose this match, and should results fall their way, still hold on to 8th spot. Alternatively, should the Rebs win and get a bonus point and results go their way, they could find themselves one point outside the 8. It's that close. Who said SRP is dead!
Fearless Prediction: The Scum's pack to be the difference. Rebs by 9.
Saturday 27 May 12:05 pm AEST – Fijian Drua v Moana Pasifika at Churchill Park, Lautoka, on Stan Sport
10th (17 points) v 12th (3 points)
You can nearly cut and paste the comments from Farce v Scum. MP will be dreaming of Mad Monday, the Drua will be praying for 'favourable 'other' results. Either way, it's the Drua by plenty and for mine, the finals series will be that much more enthralling should the Drua make the 8!
Fearless Prediction: Drua by 16
Saturday 27 May 2:35 pm AEST – Crusaders v NSW Waratahs at Orangetheory Stadium, on Stan Sport
2nd (42 points) v 6th (31 points)
Tahs Coach Coleman is the only coach in the history of Super Rugby to have a 100% win record against the Crusaders. Sure, 'bunny' is a strong word, but stats don't lie. Razor Robbo is Coleman's 'bunny' in every sense of the word.
The Tahs have approached this match with a sensible rotation policy, with only three changes to last week's starting XV. With King Michael staying in Sydney, Will Harris to the pine and Taleni Seu back in the run on side. The usual centre pairing of Foketi & Perese are both out injured.
Even though playing at home the Saders aren't without challenges of their own, with 34yo 'Elbows' Moody ruled out of the rest of the SRP year with ankle tendon damage, caused when Kurtley Beale viciously attacked Moody's elbow with his throat a few years back, now requiring surgery. They also have a number of frontline players out, like Scott Barrett, who are either injured or rested. They do, however, welcome back the fair to middling Hodor Whitelock for this one. One man who doesn't get the plaudits he deserves and has possibly been NZ's best #7 this season is Tom Christie. Understated & underrated, the Tahs will need to be switched on and alert to him and nullify 'Agatha' accordingly.
Perhaps the final word should go to the most winningest coach against the Crusaders in the history of Super Rugby ever, Gary Coleman: 'we have selected the strongest possible team we can and are going there to win'.
Fearless Prediction: What he said. Tahs by 8. Long may 100% last!
Saturday 27 May 5:05 pm AEST – Blues v Hurricanes at Eden Park, ad-free, on Stan Sport
4th (38 points) v 5th (37 points)
Cracking contest with real ramifications for not only the final top 4 placings when the Tahs and the Brumbies win (you'll just have to read below), but also potentially for hosting a home semi-final.
I have one tip that I reckon is right for sure. It will be 'Forrest Gump Rugby': Run Forrest, run. I can see this being perhaps one of the most frenetic games of rugby all year and when it's all done, perhaps also the longest 'ball in play' stat for this year's SRP as well. I must admit 'I'm also looking forward to the Choat v Kirifi, plus Sotutu v Savea battles. Win these individual contests, you win the game.
The Blues are missing Beaudie Barrett who limped off last week in what looked like a sock full of cab sauv against the Reds. That aside, they still have have power, electric pace and flair in their backs and in Zane Sullivan perhaps also the most consistent and longest kicking game in SRP.
Fearless Prediction: Great game for the neutral to watch I reckon & a close run thing, but Blues by 3.
Saturday 27 May 7:35 pm AEST – ACT Brumbies v Chiefs at GIO Stadium, on Stan Sport and Nine Network
3rd (41 points) v 1st (50 points)
Great way to finish round 14 of SRP with the clash of the each nation's competition heavyweights.
I called it last week when I said I reckon the Ponies had fluffed their lines with mass 'resting' of players and so it proved with them getting 'pantsed' in Perth. Just what impact that will have on cohesion & confidence will be sorely tested by the competition front runners on Saturday night in Canberra. The Brumbies are essentially 'Wallabyesque' in their run on side. Equally, the Chuffs have a plethora of Nearlies in their first XV.
In an interesting move and to a pointer that Chuffs coach expects a kicking based game for the Ponies, Damian 'Bon Jovi' McKenzie has been picked to start at #15.
Both sides have world class front rows. Both sides have big, skilful locks with big engines. Both sides have abrasive and confrontational loosies. Both sides have quality halves and while I'm a huge fan of Ryan Lonergan, the Ponies will miss Nic 'The Lip' White. Both sides have quick, skilled outside backs with good kicking games. In fact it's extremely difficult to split these sides anywhere across the paddock.
So, where does the difference lay? For me the game will be decided by the respective benches and it's here that….
Fearless Prediction: It's the bench where the Ponies have an edge, not a big one, but big enough when they're at home. Ponies by 6.
FRIDAYS GOSS WITH HOSS.
Yanks hate Kiwis too!
ABC news has more.
Greater Expectations?
Good read from SMH from Eddie being Eddie. Love his bit about he took such a 'haircut' on his English salary that he is 'nearly a volunteer with RA'. But it was the bit about lifting players' expectations and the nature of Australian sport that resonated with me.
Big Willy required!
Fresh from another title win with La Rochelle & another MotM performance in a final to boot, can there be any doubt Big Willy Skelton has a spot already booked for the Festival of the Gilbert? Will the Gateau Law stay at 3 picks is the only real question? Will, QC &…
Two no's = 'yes' right?
In one of the most perfect backflips seen since Nadia Comăneci at the 1980 Olympics, the Brumbies have 'officially clarified' their position on the John Farnham referendum, from 'nothing to see here, move along' to 'we mean we were no to the no position, so therefore we have always been a 'yes". Right.
Call me a cynic, but do you sniff player revolt or sponsorship pressures? I hark back to last Friday's Rugby News and ask again why all the hurrumph and fanfare to come out and say for the record, 'we are Switzerland and have no official position'. But a week later, race backwards across the gym mat, launch skyward, knees tucked, arms akimbo, with a rapid reverse rotation and hope to 'plant' the landing while hoping nobody noticed any of it? The judge from the Hunter gives them a perfect #10 for such a comprehensive backflip and a minus #68 for needing to do one in the first place!
Check out the backflip from 'Brumbies Media' here
Brian & The Shag.
Not only the name of a 70s 'adult flick' I just never want to see (there's just some things you can't 'unsee') but also the battle of two of the better coaches to have ever carried a clipboard.
Australia Eddie Jones & The Darkness' Steve Hansen lock horns this Sunday, NSW time, at Twickers with EJ's BaaBaas to take on SH's 'World XV'. Apart from being brilliant coaches, they are also master media manipulators and the days leading up have been 'full noise' and many a chuckle (see the SMH link above for some classic Eddie). The sides chosen ain't half bad either! In a prelude to a French Kiss, Jones has Cooper & Kerevi staring and European legend, Will Skelton on the pine. While Hanson has, among others, 'The toaster with the mosta' Mr Israel 'Dusty Springfield' Folau , Harry 'What contract' Hockings, Nick 'The Bovine Sprinkler' Phipps and Reds Tahs legend Rob 'Gene' Simmons among the Aussies involved.
Given the whisper growing to a roar about the pending demise of London Irish up north, maybe Simmons & Phipps could also be auditioning for a return to SRP. What bet the Farce's ears might prick up?
rugby.com.au has the team details.
Dr needs a Dr.
Horrible news out of WA this week (and no, it's not forced migration), Dr Tom Robbo has done an ACL, his season and his RWC chances torn with it. In what will be little comfort I had him on the plane given his ability to play both sides of the scrum. Plus his form simply demanded he be a tourist.
From all of us on G&GR, go well Robbo and we can't wait to see you back on the paddock, even if in a Farce jumper.
Wells Fargo delivers again.
Big shout out to Force skipper Michael Wells ('Fargo') on his 100th SR game this weekend. Another of those players who always delivers, always gives his all and never plays a bad game, but yet rarely gets the accolades he deserves? Now with his 4th SR side, the Force skipper will run out this week for his 100th Cap and a victory for one of rugby's good guys.
Go well Fargo & congratulations.
Until next week, how many of you clicked on the 'Jackie Chiles' link?
Go the Tahs & BaaBaas.
Hoss – out