Greetings, G&GRs, and welcome to yet another Melancholy Monday. We'll review the penultimate round of the regular Super season, a look ahead at what promises to be quite the final round and results from around the globe. Hope your Monday is fine and dandy, folks!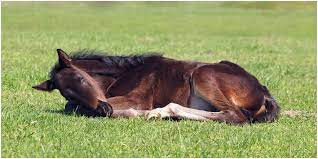 SUPER RUGBY ROUND 14
Highlanders def Reds – match report here
Rebels def Force – match report here
Drua def Moana Pasifika – match report here
Crusaders def Waratahs – match report here
Blues def Hurricanes – match report here
Chiefs def Brumbies – match report here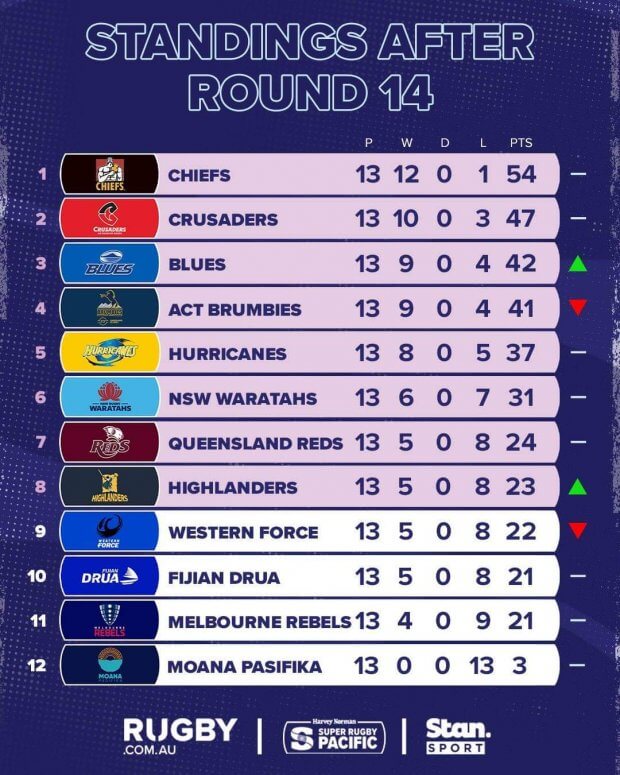 Well, another mostly disappointing effort from the Australian Super sides over the weekend. The Reds last few games were always going to be tough, and with the emotion of Aaron Smith's last game for the Landers spurring them on, it was another case of close but no cigar. The Rebels finally played 80 minutes of what they've been promising all season in their pantsing of the Force. It seems very much like AAMI park is the WA side's kryptonite as they've been absolutely humiliated twice this season at the venue. The Tarts were outclassed in Christchurch. The Ponies paid the significant price of losing at home against the ladder leaders. It was a very difficult game to watch, with the team very much looking (again) like they've all had an extra week off. It didn't help that Ryan Lonergan had possibly his worst game in a Ponies jersey, though he arguably wasn't alone in those stakes. Serious questions ought to be demanded from the coaching group about the resting philosophy taken this season, with two games (Saders and Force) all but given away and the team suffering mightily in the weeks after. Indeed, the Ponies haven't been the same side since the Saders loss. Considering that Munster were shite with Bernie at the helm, yet somehow won the URC this season without him, well, I did say going backwards wasn't a great idea. There's still a chance of losing a home final, too. That would REALLY piss some people off.
Wallaby winners – the Rebels as the sole winning Aussie side (I watched from the tunnel, you may've seen me as the referees' water boy, a demotion if ever there was one!), Tom Hooper a rare shining light. Didn't see enough of the other games to make a judgement. What say you mob?
Wallaby losers – Ryan Lonergan and Andy Muirhead were probably the two Ponies with a target on their backs in a team that was well-beaten, their defence for the Chiefs first try was appalling.
Wallaby tough life – Max Jorgensen out for an unspecified period of time with a MCL injury. 7As potentially out for a while with a calf injury.
We wish Connor Vest well in his recovery from a fractured vertebra in his neck.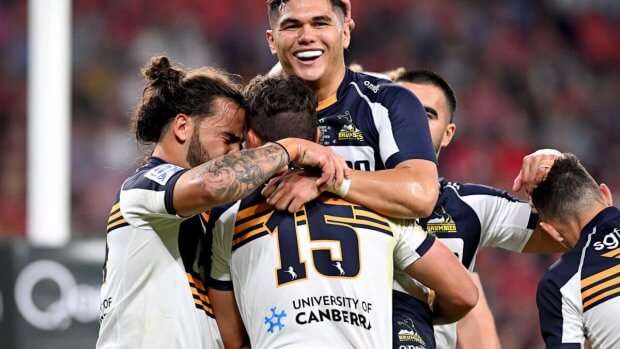 LOOKING AHEAD TO ROUND 15
Well folks, the last round is nigh and the sole benefit of the eight team finals system means there're still plenty of sheep stations to play for this weekend! The match ups look like this:
Blues v Highlanders – A Blues win with a bonus point secures at least third place whereas a loss potentially drops them to fourth. The Highlanders need to win with a bonus point to secure eight spot and doom the Force/Drua/Rebels' seasons before their games start.
Brumbies v Rebels – The Brumbies need to win, and preferably with a bonus point, to ensure a home quarter-final. If they lose, then the bonus point for losing within seven is crucial in case the Canes slip up against the Crusaders. Pending the early game's result the Rebels themselves need a win, again with a bonus point, to give themselves the best shot at overtaking the Drua and Force.
Drua v Reds – Both teams are on the proverbial thin ice as they're playing in Fiji! All but unbeatable, the Drua definitely have the cards stacked in their favour. The Reds on the other hand need to secure a victory, even by the barest of margins, to secure their spot in the finals. A losing bonus point would be handy so long as they keep the Drua from getting one themselves.
Hurricanes v Crusaders – nothing to play for per se for the Saders, who are guaranteed second place no matter what. Contrarily, the Hurricanes need a victory with a bonus point to have any chance of securing a home semi-final spot. They can't finish any worse than they are now, but a match against the Brumbies in Wellington would be a lot better than potentially the Brumbies or Blues away.
Waratahs v Moana Pasifika – The only real 'dead rubber' game of the weekend (though someone seems to have forgotten to tell Moana Pasifika, that game on the weekend was nuts! The Tahs can only finish sixth and await results from elsewhere to see if they'll be in Auckland, Wellington or Canberra the following weekend. For Moana, this is their final chance for a win in 2023. They've had a few heartbreaking losses (Drua and Blues) in the past month. They'll be looking to finish the season on a high point.
Force v Chiefs – The Chiefs can't lose their number one spot and have the opportunity to play in the Waikato for the rest of the season. The Force, on the other hand, will either have everything to play for, or have their season over before the whistle sounds. They need the Highlanders, Rebels and Drua to lose AND they have to upset the Chiefs to have any chance of making the finals. A bonus point loss isn't enough due to their woeful for and against, that Melbourne game will haunt them for a while longer!
So, what does my predicted final ladder look like?
Chiefs
Crusaders
Blues
Brumbies
Hurricanes
Waratahs
Drua
Reds
The Reds sneak into the finals as the Landers, Force and Rebels lose. This means that the predicted quarter-finals will be:
1 Chiefs v 8 Reds in Hamilton
2 Crusaders v 7 Drua in Christchurch
3 Blues v 6 Waratahs in Auckland
4 Brumbies v 5 Hurricanes in Canberra
Predicted referees for the quarter finals will be the four RWC bound referees – BOK, Williams, Gardner and Berry. With the Aussie sides likely to get boshed, I'd like to see Gus Gardner get the whistle for the final – he's had a pretty good season!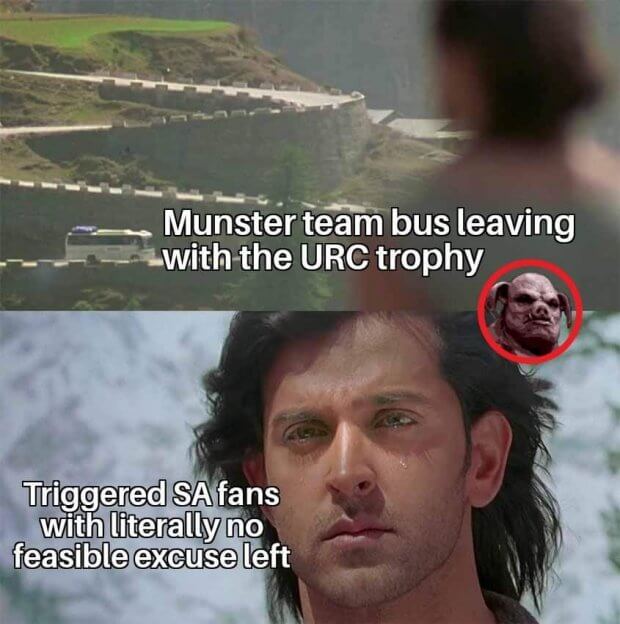 MUNSTER WIN URC TITLE
Munster won the United Rugby Championship (URC) title as they saw off the Stormers 19-14 in a pulsating final in Cape Town on Saturday.
Despite finishing the regular season in fifth spot and after a disappointing start to the campaign, Graham Rowntree's men have grown in the knockouts.
Away victories over Glasgow Warriors and Leinster in the quarter and semi-finals sent them to DHL Stadium where they edged the reigning champions.
SARRIES WIN ENGLISH PREMIERSHIP
Saracens won their sixth title and first in four years when they overpowered a spirited Sale to triumph 35-25 in a superb English Premiership final that was briefly halted by protesters at a sun-drenched Twickenham on Saturday. Saracens, who finished top of the standings in the regular season, had their noses in front for most of the game having led 20-18 at halftime after a penalty try and one for Max Malins.
Sale, seeking a second title in their first appearance in the final since their sole triumph in 2006, hit back strongly with three tries from Akker van der Merwe, Tom Roebuck and Bevan Rodd to edge ahead midway through the second half to threaten an upset. Saracens, however, who lost to Leicester via a last-gasp drop goal in last year's final, delivered the telling blow with quickfire scores by Elliot Daly and Ivan van Zyl late in the second half to open a lead that Sale were unable to close.
"This wasn't redemption. We have moved on from last year, but it gets brought up a lot," said man of the match Owen Farrell. "It's about getting the best out of ourselves as we felt that we closed up shop a bit in the final last year.
See here for more. Definitely a game worth having a gander at on the telly if you get a chance.
A FINAL LAUGH
Nothing like a cheeky F bomb. Just ask Keith for the behind-the-scenes idea he had in the Craparazzi chat! Although he profusely assured us other inherently innocent and sweet-minded lads he meant "rucking", those Soap Dodgers are Yowie's kinks and Hoss' proclivities sort of weird.
Happy Monday, folks. CM out.