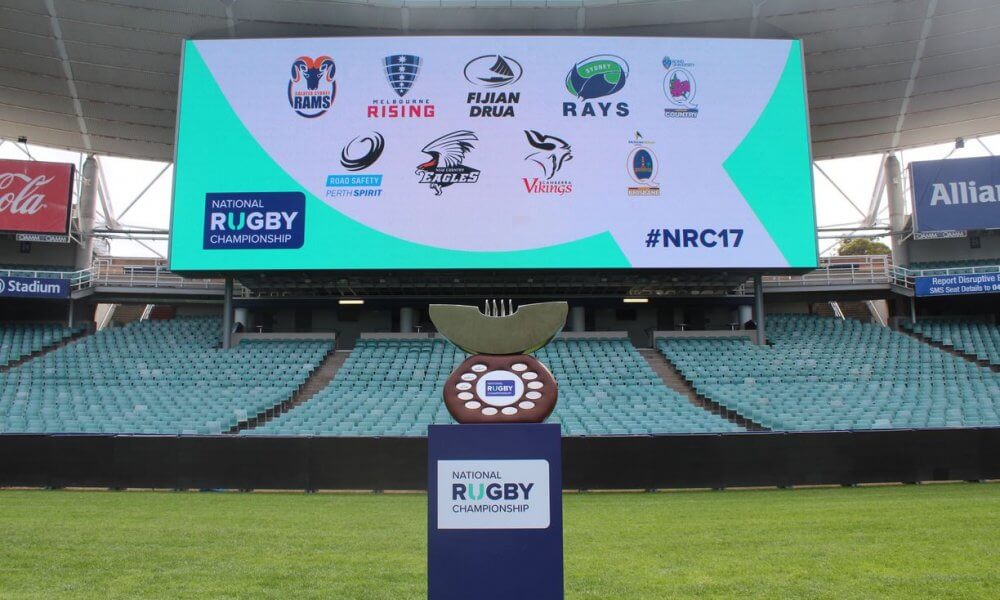 Friday's Rugby News has Cheika seeing the Perth test as a significant moment for Aussie rugby, Simmons re-signing, a motivated Quade Cooper, and the NRC teams announced.
---
Test in the West
It has been a tough three weeks for fans of rugby in the West. Since the announcement that the Western Force will be cut from the competition, there have been staged protest rallies in Perth, meetings with ARU officials in Adelaide (I still can't believe the ARU wouldn't even come all the way over to Perth), and the appealing of cases to the NSW Supreme Court.
The Force experienced an increase in crowd numbers (averaging 9,758 per game) and in TV attendance during 2017. However, many are worried that understandably pissed off fans will boycott the upcoming test match between the Wallabies and the Springboks on September 9.
Kurtley Beale threw his two cents worth in yesterday, hoping that despite the ugly events off field, fans would turn up to support the boys on the field. Currently, the Wallaby squad has six Western Force players playing in the squad.
Many in the west have been talking a boycott. Others have talking about turning up, but wearing their Force jerseys in protest against the ARU. Oh, and Bill is going to 'sidle up' there too.
But on Fox Sport's Kick & Chase program, Michael Cheika spoke out about the situation. He admitted that while he understood the Force supporters situation, he was optimistic that fans will turn up, given the passionate support of previous years.
"I'd expect from Western Australia, not expect, I believe that from the Western Australian crowd you'll get what you always get: fervent support," Cheika said.
"I understand the situation there totally and that's why this is a very important game for us over there.
"But I know that every time we've gone there — if I've gone there with Australia and had great support there last year and when I've gone there as an opposition team, with the Tahs — how hard it is against those supporters there and I believe that they'll be out there supporting us.
"Not just at the game, but also around Perth because their own players are there as well and I totally understand their cause."
It does help the Wallabies cause they were able to win back respect after their solid display against the All Blacks in Dunedin. According to Cheik, it came down to a mental change in attitude during halftime in the first match in Sydney.
"You wouldn't blame the guys maybe if they were low on belief coming in (to the first Test) because they hadn't had a great season against the Kiwis", Cheika admitted candidly.
"And so we had to try and turn that around, and say: 'stick to what we've been doing — we don't need to change anything here, we just need to apply ourselves a bit better, concentrate and stay in the moment and get it done.'
"And as the week moved on and we stayed with that tune, guys started to believe more and work a bit harder — as we will as the season goes on."
Well, it may be a vocal or hostile Sea of Blue that welcomes the Wallabies, or it may be a small puddle with a splattering of gold. Either way, something tells me the ruling in the NSW Supreme Court next week before the test match may prove to be the deciding factor for many Force fans.
Simmons turns to the dark side
Well, this is a bit awkies for Queensland fans.
Rob Simmons had, by his own admission, a pretty disappointing season with his home team up at Lang Park. At the end of the season, the Reds decided not to renew his contract, opting instead to go for the likes of up-and-coming second rowers Izack Rodda and Lukhan Tui.
Yet, somehow, Simmons made the Wallabies squad. And, credit to the bloke, he played a cracking match against the All Blacks last weekend. But he was still a bit of an elephant in the room in that he didn't actually have a club.
Not any more.
Instead, Simmons has turned to the dark side, and signed a two year deal with the New South Wales Waratahs. The deal will see him stay in Australia for the 2019 World Cup.
"I'm really looking forward to joining the lads in Sydney, they have a great team with a balance of experience and some very good young players and some big goals to achieve in Super Rugby," said Simmons in an interview with Fox Sports. 
"Queensland has been great to me but I'm looking forward to doing whatever I can to take the Tahs to where they want to be.
"Hopefully I can add some experience to the side, and we can push for finals next year.
"I definitely wanted to stay in Australian Rugby.
"I love playing for the Wallabies and hopefully I'll have another chance to pull on the gold jersey next weekend against South Africa."
NSW Waratahs coach Daryl Gibson was glad to see Simmons on board at the Tahs following the departure of Will Skelton to Saracens and the retirement of Dean Mumm.
"What stood out was that even with 73 Test caps to his credit, Rob is still hungry to play at the highest possible level and his determination to get there will drive our whole pack forward,"  Gibson said.
"Our younger locks like Ryan McCauley and Tom Staniforth will benefit from having Rob working with them and teaching them from his years of experience as a Test player.
"We're still a young team and what Rob will bring is that edge that comes from his 100 plus Super Rugby caps and his vast Test experience.
"Rob adds a great dimension to our lineout and a real strength in our scrums."
Restarting from the bottom…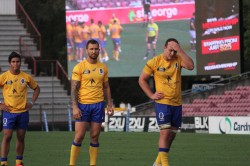 Quade Cooper will be back on the field for Brisbane City for the first time since 2015, after being dumped from the Wallabies squad for the Rugby Championship. But, while this may be the butt of Kiwi jokes for the next few years, Cooper himself has admitted that he's really keen to play in the NRC, and will hope to use the competition as a springboard to rediscover his form and put himself back in contention for national selection.
Michael Cheika's omission of him came with a reason:
"One of the big things for him is to look like he's enjoying his footy and getting out there and really being a competitor for that 10 jersey. We've had a talk about the reasons.
"A lot of that is trying to get him back into a space where he can be that player that's going to get us around the park and do the stuff we want him to do."
Despite the press, both Michael Cheika and Cooper are believed to have a good relationship, which is why Cooper is hoping to let his NRC rugby do the talking. But even he admitted that he was surprised by Cheika's suggestion that he was falling out of love with the game.
"I mean, it's not unfair … everyone is entitled to their opinion. So if that's how it looked to him, then I have to respect that. That's his view and his opinion," Cooper said to the Sydney Morning Herald. 
"But I was definitely enjoying my football. There was times throughout the year where it was definitely frustrating, we weren't winning the games we should have won or weren't playing to our potential. That's rugby."
"You have respect for yourself, the team, the fans … everyone … if you put on a performance you aren't happy with, you're not going to be running around high-fiving and carrying on.
"[But] I was definitely having fun. The thing that was a massive goal for me and boost to my confidence was playing in every game I was picked to play in and being able to play in every minute and be relatively injury free.
"You cop knocks and bruises. But that was a massive boost to get through the season with no surgery, no MRIs that were any real worry. I was having a good time and happy to be back at the Reds."
Being involved in pre-season at Brisbane City has proved to be beneficial for Cooper, and he hopes to stay injury free to enjoy a rare pre-season with the Reds.
"I know how rugby goes and how teams are selected. I look to this as a way to train, get strong and healthy. When you have been playing for the national side for eight to 10 years, you never really get a pre-season. The only time I get a pre-season is when I've been injured.
"I feel like I'm physically and mentally in a great place and ready to push the boundaries off the field in terms of my ability."
No better place to start than the NRC.
Let's get ready to Rumble!!!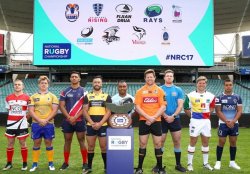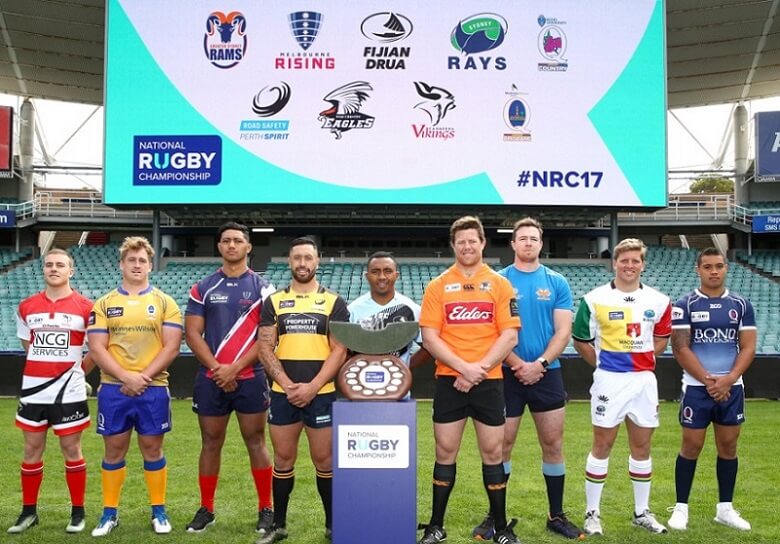 Club rugby season is over. The Rugby Championship is on break. So, the only rugby that is on this week is the NRC, and how good is it that it's back.
Last year the competition experienced a 65% increase in TV viewership and a 10% increase in match attendance. With the look of this year's competition, there's expectations that it will go even higher.
All of the teams have officially announced their squads for Round One, which you can see here.
Saturday will see the opening match of the season, when Canberra Vikings host Queensland Country at Viking Park in the national capital. This will then be followed by the debut of the Fijian Drua, who will be facing a strong Brisbane City side at Ballymore.
Sunday will see the second two matches of the round, when the Greater Sydney Rams play their first game at TG Millner Field, hosting their NSW rivals NSW Country Eagles. The round will then end at the hill at McGillivray Oval in Perth, where defending champions Perth Spirit will be hoping for a big crowd to see them home against the Melbourne Rising, a match that is expected to have plenty of spite following the recent events between the Rebels and the Force.
We've covered plenty on the NSW teams and the Queensland teams, so to finish up we'd look at the top news coming out of the other clubs.
Starting in Canberra, it's fair to say that the Vikings are  viewed in a mixed light by the rugby folk down there. Many have complained that the Vikings name and red colours that matches the Tuggeranong Vikings didn't seem symbolic of all the clubs in Canberra, and that the vast majority of fans would rather the team be renamed the Canberra Kookaburras after the original team that represented Canberra in the New South Wales premiership.
Plans to rename the team were put forward last year, but now are all but scrapped after Vikings Group took sole ownership of the team licence this year, making the Vikings the first privately owned club in the NRC.
However, the lads at Vikings Group have made an attempt to reconnect with the Canberra rugby public. The Vikings team, in their first match against Queensland Country, will wear a special heritage jersey in the traditional blue, gold and white strip of the Kookaburras. All due respect to the Vikings current colours, but this is a damn fine looking jersey. Click here to have a look. 
The jersey and match will also coincide with a Kookaburras team reunion as part of the NRC's heritage round.
The Vikings hope that the heritage jersey can serve as a peace offering, and help start  reuniting many of the disgruntled supporters and clubs in national capital.
Vikings coach Tim Sampson is really hopeful that the event will attract many old Kookaburras fans back to Viking Park.
"It's small steps, we do hope it can bring some old faces together again to support what is really a great level of rugby in Australia," Sampson said to the Canberra Times.
"It's important to recognise the history and we spoke about it at training, there have been a lot of quality players who have pulled on the Kookaburras jersey and it's great we can acknowledge that.
"It has been discussed [to make the heritage round annual] and hopefully it can swell and we can look at different ways to get some Kookaburras back together.
"The boys are ready to go, it's round one and junior grand final day, so we're hoping for a big crowd."
The Vikings will be boosted by the inclusion of Wallabies Joe Powell and Sam Carter, who are among ten Brumbies in the starting side. However, Queensland Country are set to unleash a strong squad of their own, with ten Reds in their side. You know it's going to be a good match when the Tongan Thor has been relegated to the bench for Country!
And finally over in the West, the Perth Spirit are hoping to use the NRC as a chance to make a statement about the strength of WA rugby, and are hoping for a big crowd to "Fill the Hill" when they take on the Melbourne Rising.
Despite being defending champions, the Piggies will come into the new season with many new personnel and a new coach, and that fact hasn't been lost on captain Michael Ruru when he spoke to SBS.
"We are not going out to defend the title, we are going out to win a new title,"  Ruru said.
"It is a new team, with new coaching staff, and we are going out with fresh minds and a fresh spirit.
"We have different personnel but the same goal."
The Spirit want this bad. So badly, they've pretty much named the entire Western Force as the Spirit's run-on team.  At least nearly their entire bench are players from the Pindan Premier Grade. The Rising meanwhile, have named a strong squad of their own, including twelve Rebels. I'm getting just a small sense that they both really want to win this one.
Finally, let's get ready to rumble! Bring on the NRC!!!