Last week, we looked at rookies and bolters, with an eye on Michael Cheika's preliminary World Cup squad to be announced in three weeks' time. Today, it's the turn of the veteran Wallabies, or more specifically, the veterans who are under real pressure to keep their spots.
Wycliff Palu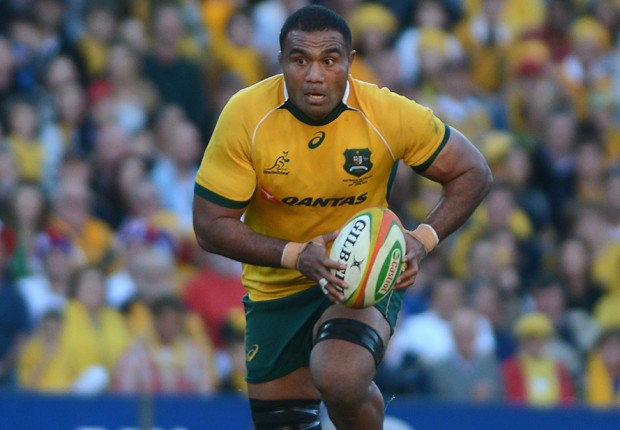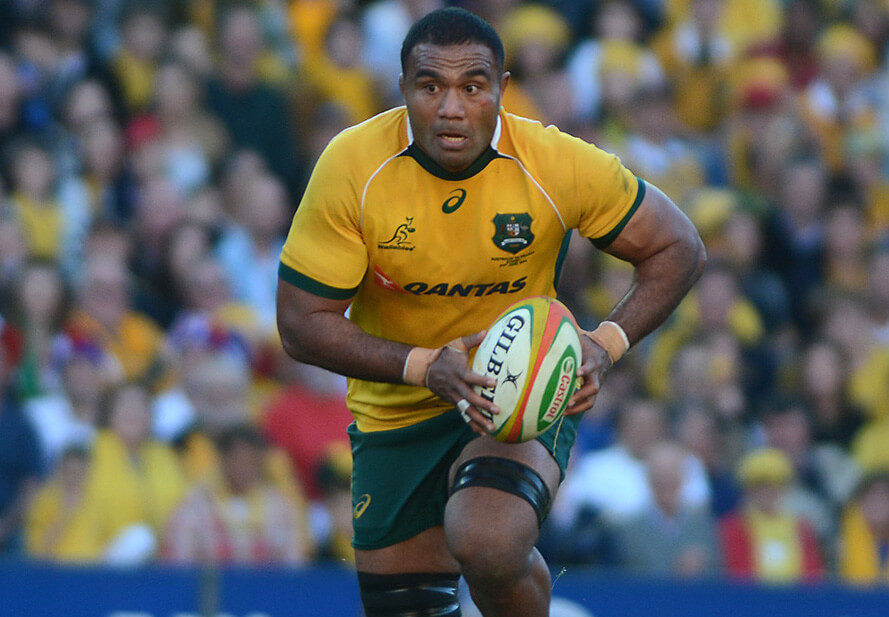 Cliffy first appeared for the Wallabies in just his second year of Super Rugby, way back in 2006. He turns 33 in July. Since his debut, he's usually been the first choice at number 8 when fit – which hasn't been all that frequently. In nine previous years, he's made only 54 Wallaby appearances, appearing in about a third of all tests played in that time.
Palu will be quietly grateful for Ben McCalman's not-too-serious cheekbone fracture on the weekend, which have improved his chances of at least making the initial squad. Ultimately, the consistent McCalman, the athletic Scott Higginbotham, and the explosive Ita Vaea (Palu 2.0) offer plenty of competition.

You can draw your own conclusions from the data. But I'll point out one obvious stat – Cliffy's played just 58 minutes on average this year and he's played the full match just once. That means the Wallabies would have to carry a sub who can play 8 into every single game.
A final point on Scott Higginbotham. He now has 32 Super Rugby tries. More than Adam-Ashley Cooper, who debuted four years before big Scott, or indeed anyone who played in the backs for the Wallabies last year. If David Pocock nails down the 7 jersey, Michael Cheika might do well to think about letting Scott play where he wants to and fill in the running role designed for Michael Hooper.
After all, who doesn't want to see more of this at 1:18:40 below?
James Horwill
In one of the best pieces written on this site, die-hard Queenslander Rugbyreg gave a great insight into the inexorable decline of James Horwill's career. Two red cards in one Super Rugby season; quite the feat. But it's merely a symptom of an inability to consistently produce at that high level of a few years ago and the frustrations the passionate Horwill must feel at that fact.
The reality is that there are few locks in Australia who can do all the things that you want from a lock. Rob Simmons is a weak ball carrier, Skelton adds little to the lineout, Coleman and Arnold are raw, Luke Jones isn't physical, Dave Dennis and Lopeti Timani aren't quite big enough. Horwill can. If – if – Cheika can coax something out of Horwill and enable him to turn back the clock, the Wallabies will be a much stronger team for it.
Horwill won't be the veteran getting the chop in late June.
Ben Alexander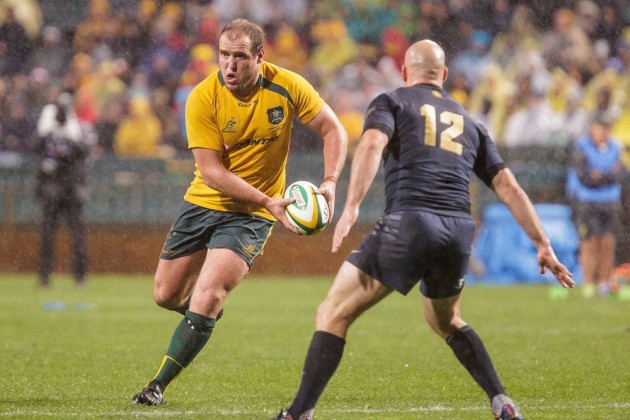 Back in 2012, a year or so before the Lions series, Benny Alexander made a call. He decided to bulk up and focus on being a tighthead prop, forgoing the mobility that had been his hallmark. In 2010, for instance, Alexander played 80 minutes of every single match bar one, in which he played 76, and scored 7 tries along the way.
The problem is that this strategy improved his scrummaging only a bit, while annihilating his open game. In 2015 he isn't in the top 3 tight-heads going. Kepu, Holmes, and Alo-Emile are surely more capable in the scrum and offer more in the loose too. After all, Alexander is registering only 4 tackles a game this year – and missing 1.5 per match too. In other words, he misses more than 1 in 4 that he attempts. The only thing Alexander has going for him is a boatload of experience, but I don't think that will be enough in 2015.
Benn Robinson
It's easy to think of the two Ben(n)s together, but it's a habit we will need to shake. Take the same stats we looked at with Benny A above. Benn Robinson is registering 6.9 tackles per game and missing 0.7. Chalk and cheese.
While Alexander is in decline, Robinson is offering pretty much the same that he always did: a deceptive mobility around the field, consistent if unremarkable ball carrying, and a scrummaging profile designed to hold the opposition rather than attack them. If you look at his stats over the last decade, the unmistakable trait is consistency.
That might not be enough with James Slipper a lock, Scott Sio highly probable, and possibly Toby Smith also in the mix. But his odds are considerably better than Alexander's, one would have to think.
James O'Connor and Kurtley Beale
I'll leave the off-field stuff aside; regular G&GR readers will know my feelings about that.
It's hard to shake the feeling that come October, both of these guys will be on the plane, and with more than the usual amount of baggage (couldn't resist). In years past, O'Connor's game was built around his ability to add a little value with every touch of the ball, nicely illustrated in this video from 2011.
We've seen glimpses this year with the Reds, but his overall play has fallen far short of expectations, coupled with a few horrible clangers – which were usually the stock in trade of the other two amigos.
Nevertheless, the Wallabies are short of wingers. O'Connor has genuine speed (you'd back him, surely, to outpace AAC and Rob Horne over 40 metres). He's elusive: good in contact, great in broken play. And he can play fullback too.
Kurtley is a different story. Conventional wisdom is that he's back in form. I don't see it: I see the same turnstile defence, the same limitations in contact, the same poor ball security. The numbers back me up. KB has conceded 22 turnovers this year – more than any other player in the comp.
But the real question is just where do the backers think Beale is going to play? He is a decent 10, but Bernard Foley and Quade Cooper are clearly better and Matt Toomua, Christian Lealiifano, and Matt Giteau all strong challengers. He's a good 15 – and should really have stayed there and worked on the high ball – but he hasn't played there for years. Those thinking he is an international 12 are frankly delusional. They forget the lesson of the disaster against Ireland in 2011: much of the reason for the wave of grapple tackles was that the Wallaby backline was so small and the Irish backrow knew in advance who was (or wasn't) going to take contact.
A utility is a guy who can fill multiple roles – think AAC – not someone who can kinda sorta do a number of things half-decently. Beale is jack of all trades, master of none.
Should be cut.