Tuesday's Rugby News looks at Jack Maddocks at 15, Matt Giteau doing a Farnham, the Rebels temporary move to Canberra, and Twiggy stumping up for Grassroots Rugby.
---
[one_half last="no"]
Maddocks doesn't give a jack about the money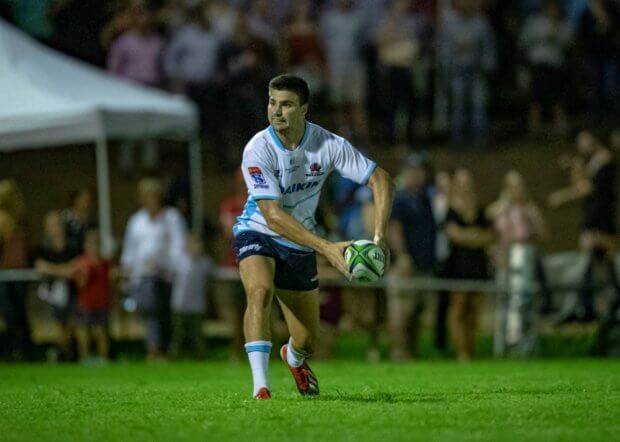 Jack Maddocks is ready to play according to GeeRob over at SMH. It's taken the early departure of Kurtley Beale for Maddocks to get a crack at the fullback spot for the Waratahs but, he's keen as mustard to have a crack.
"From my point of view, personally, I'm finally in a position that I've wanted to be in for a long time and I'm really excited to play some footy," he said.
"I know I can't speak for everyone – there are guys in our team with three or four kids and people relying on them – but I'm confident that everyone will come to a resolution we're happy with."
The situation looked headed for resolution early this week, with sources suggesting RUPA had secured RA's agreement to sign an interim three-month deal, with cuts easing from 60 per cent on average to between 30 and 40 per cent until the end of September.
The parties will have to negotiate a third variation before the end of the third quarter but by then RA should have a broadcast deal locked in for 2021 and will at least know what Rugby Championship Tests the Wallabies will play in October and November.
I vaguely remember being unencumbered and living the rugby life. Thankfully the internet wasn't a thing and my talent was limited. A small part of me is envious of a young man finally getting a shot at his dream. But I'm pretty certain I wouldn't give up the wife and kids for a chance to go back… Yep pretty certain.
[/one_half][one_half last="yes"]
Matt Giteau might not be retired!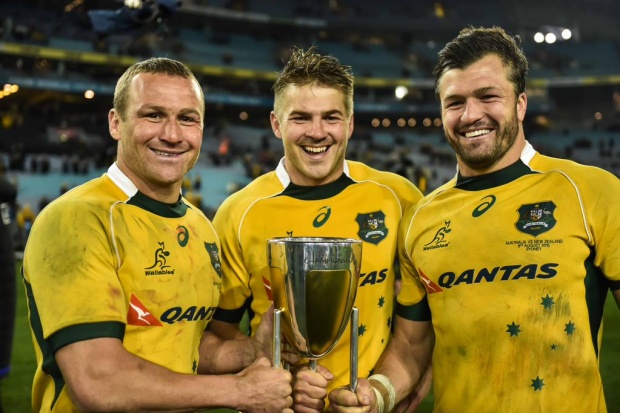 Yep, rumour has it Matt is joining AAC at the weirdly named LA Giltinis while his best mate Drew Mitchell has decided to jog out for Rugby United New York.
The trio aren't the only Aussies involved in Major league rugby.
Warringah coaches Sam Harris and Mark Gerrard have been announced as Austin's coaches, while fellow Australians Darren Coleman and Stephen Hoiles are in charge of LA. Both clubs are owned by Australian rugby investment group Loyals Rugby, headed by Adam Gilchrist of the F45 workout chain (not, for the record, the legendary cricketer).
The names of the Australia-owned franchises – Giltinis and Gilgronis – are derived from cocktails trademarked by Gilchrist's group last year. The group's other trademarks include "Gil Tai", "Gilacolada", "Giljito", "Gilgarita" and "Gilmopolitan". None of the drinks has yet been released.
The only dark cloud on the horizon for the Aussies involved besides their advanced age is the Pandemic sweeping through the USA and the idiotic behaviour of its citizens.
[/one_half][one_half last="no"]
It's test, test, test for the Rebels.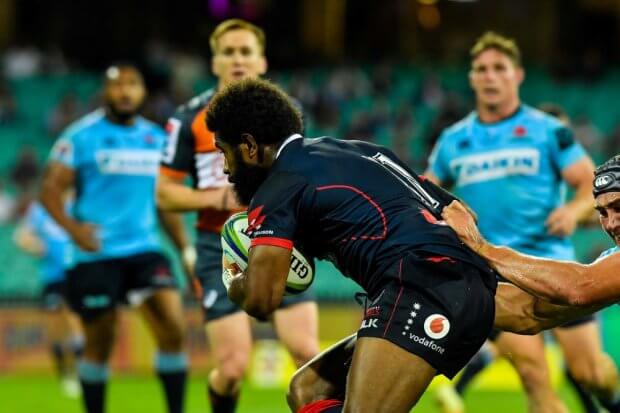 Those pesky Victorians have let all their COVIDS out of the bag and the rest of Super Rugby AU is getting nervous. The Rebels have rocked up in the capital for Saturday's game against the Brumbies but it looks like they might be planning to stay.
Personally, and I'll admit I'm pretty soft when it comes to cold weather, I'd be looking for a better option than Canberra in July. Just saying. I mean we're surfing on the Goldy guys.
Anyway, the Rebels have sounded out the health boffins in the ACT about hanging around instead of heading back home and the locals seem to be okay with it. With some precautions.
The Melbourne Rebels have been told to limit interactions with the Canberra community to minimise the risk of spreading coronavirus, with the players to be subjected to asymptomatic testing twice this week.
"… It's understood asymptomatic testing was conducted on all players and staff on June 22 and all results were negative. The Rebels plan to continue asymptomatic testing on all players and staff, at their discretion, twice weekly through the coming weeks."
Rugby Australia is hoping the Rebels relocation is the only hiccup for the new competition.
[/one_half][one_half last="yes"]
Twiggy Backing Grassroots Rugby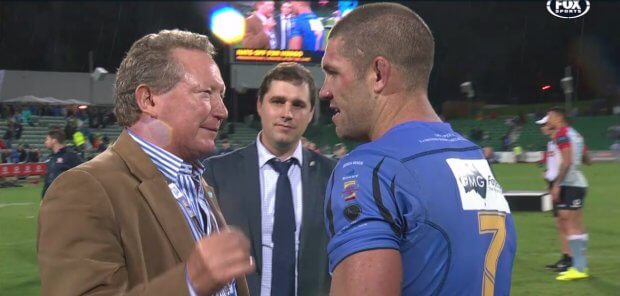 Twiggy Forest has committed $5 million over five years to Western Australias RugbyRoos program.
The funding will go towards a major expansion of the RugbyRoos program for children aged five to 12, increasing participation in schools and investing in local players who could make a career in the sport.
Pocock, who retired from Test rugby last year, is an unpaid ambassador for the program and will spend time offering his wisdom in schools and clubs in Western Australia when it begins next year.
 Former Wallabies captains Michael Lynagh and Simon Poidevin have also given a big thumbs up to the plan.
Pocock played in 69 Super Rugby games for the Force between 2006 and 2012. He is ecstatic that Forrest is digging deep to help rugby thrive.
"When I heard about what they were doing, I wanted to give back a bit and volunteer a bit of time," Pocock told the Herald. "It's great vision from the Forrests, wanting to really invest in the grassroots and getting young boys and girls going. They obviously have an interest in developing the professional pathway as well in WA.
A lot of the [rugby] headlines you read, there is a lot of doom and gloom, but when you look at some of the stuff happening at the grassroots level … there's a lot of boys and girls excited about rugby. They're the stories we've got to be telling and working to get more people involved.
[/one_half]