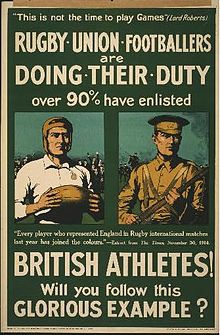 Tuesday's Rugby News has Daryl Gibson's full supprt, Daryl Gibson bemoaning Australian rugby development, Quade talking NSW and rules for the Lions.
---
Full* Support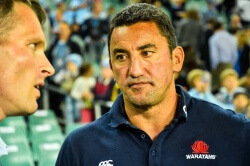 Ruh-roh. Daryl Gibson has been given the vote of confidence from the Waratahs board.
"Daryl continues to have the full support of the board," NSWRU chairman Roger Davis told SMH. "Obviously he is as disappointed with the results as we are and he's foot to the pedal in order to correct the mistakes and errors and failings that we've had of late. That's about all I can say."
Wow great, what backing. It's ok though Andrew Hore's to the rescue in the Daily Telegraph.
"Don't hang out one bloke for what is a number of issues both external and internal variables that we need to change, don't hold man accountable for all of that, that's not right," Hore said.
"This isn't an easy time for anybody in the organisation, we are really comfortable that issues have been identified that need to be put right for what we believe will lead to better performance, and we have a lot of faith that Daryl is the right man to drive those changes forward."
And on top of that, Gibson is backing himself for the job.
"Absolutely I still back myself, 100 per cent I expect to cop criticism right now because I'm responsible for the team's performance," Gibson said.
"And I'm acutely aware that I can't control what may happen in future, and I'm certainly not going to worry about that outcome. My job is to keep firmly on the present, focus in on the team's performance, particularly in a week we're going up against our most traditional rival.
"I'm very confident I have the support of the players, and the players are very united. With that, you can do a lot of things. As a coach you can stomach losing, as long as your players go out and try to give their best, that's all I've asked of them."
Development Not Good Enough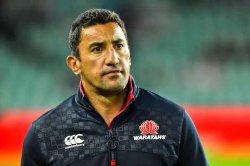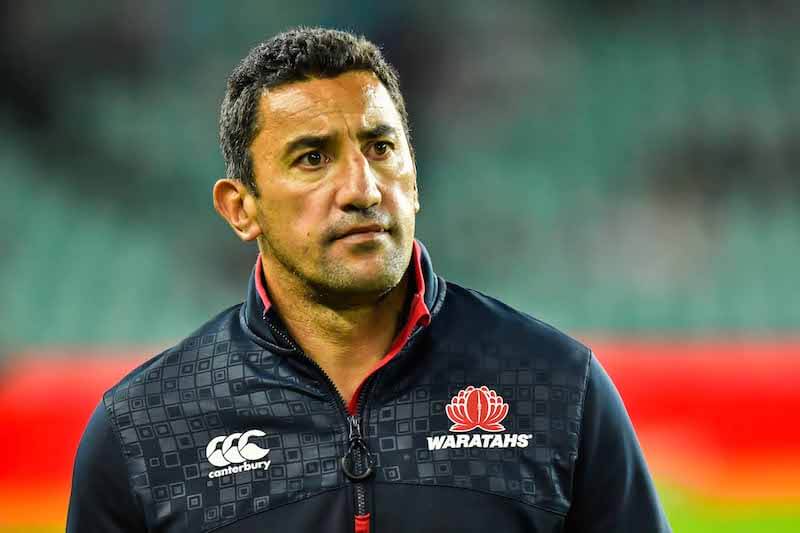 Possibly as a deflection tactic, Daryl Gibson has come out swinging at Australian rugby, hands to the sky cryin' "why, oh why".  In particular, he reckons that Australian rugby just doesn't develop players very well.
"This is an Australian rugby problem, it's not just a NSW problem," Gibson told SMH. "The trick is to make sure you've got enough talent coming through your development system. Right now, I don't believe in Australian rugby we've got that right.
"Certainly we're trying to develop the system that we do have in place in this country…The trick is making sure you don't ebb and flow and you've got constant talent and a conveyor belt of players coming through your system.
"We've had 10 years of changing our development from a centralised system to a decentralised system and only recently until 2013, this state got its development system back again. I'm talking from the ages of 18 through to 21 before they become Waratahs. A lot's been made of the New Zealand system in terms of 'oh, they've got a conveyor belt of talent'. Now that hasn't arrived by accident.
"What we've got to do in this country is collaborate both from central leadership from the ARU right through to the state sides."
 "With all the media around a fifth team, I truly believe the area we need to address is that development area, and I'm going to be pleased because there may be more funds redirected in that area, then also our coach development.
"We're in a situation where Australia led coaching development not long ago, to a situation where that is no longer a priority.
"Next year we're losing two international locks (Will Skelton to Saracens and Dean Mumm to retirement) and let's be honest, we don't have two international locks of their standard ready to replace them.
"We're losing Rob Horne, who's played here a long time, right now we don't have an international centre to replace him.
"So while I'm not making excuses for our team's performance, what I am highlighting to everyone is that we spread our talent across five teams, and then we tried – without changing anything in terms of how we're going to feed those five teams in those years – we've done nothing towards that."
A Quaint Derby Comes Hither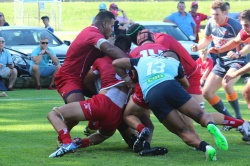 Mr Quade Cooper, a man of Queensland, has spake to the publication Fox Sports this day just passed. His words concerned the impending meeting of representations from the Australian states of Queensland and New South Wales.
"QUEEENSLANDAH," Mr Cooper explained to the publication, smashing his clenched hand into the nearest window pane, "Queensland. Queensland Queensland."
Grunting, Mr Cooper then pointed to the his heart. "Queens-." Abruptly halted by a thoracic irritation, Mr Cooper halted his speech to cough.
"Excuse me, profusely," said Mr Cooper. "Karmichael Hunt and Brad Thorn played State of Origin (for Queensland) — those sort of guys you can feel the energy coming off them," Mr Cooper communicated. Mr Hunt and Mr Thorn have partaken in the legendary State of Origin series, Hunt a proud Queenslander, Thorn a Queenslander when it suited him THE BITCH.
Continuing to speak on the topic of his enthusiasm for the coming game, Mr Cooper said, "There is a very good opportunity to leapfrog a few teams.
"We can climb our way back up the ladder, and more importantly the conference ladder. If all goes well we will be in a good position."
Addressing his return from suspension, Mr Cooper opined:
"I can't wait to get back out onto the field," he said. "It's tough sitting on the sidelines watching. Going into a bye after a win is a little bit frustrating."
END
Lions Curfew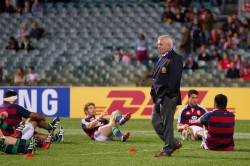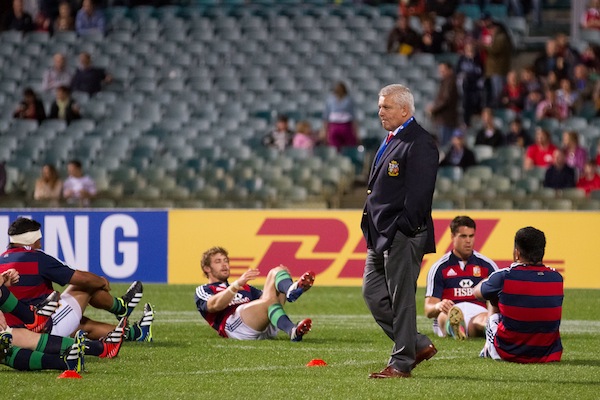 Everyone buggered off on Monday, so we're really scraping the rugby news barrel today. Ok, how about this – Warren Gatland has revealed his rules for the Lions squad.
The squad will be set a 1am curfew, but will able to drink in the hotel bar after that time. These curfew rules are a touchy subject, given that last time the Lions were in New Zealand, members of the squad attended a dwarf-tossing competition one night in Queenstown.
"Guys might be out at 3 or 4am. They might be drinking water or orange juice, but it's the perception of being out until that time. That's what creates the controversy with the way that social media is now," Gatland said, according to ESPN.
"It won't be my call but I think the players might say they can go out for a couple of hours and no-one is going to mind them having a couple of beers.
"With Wales at the 2011 World Cup we got back to the hotel after a night game at about 11 and we just said to the players you can go out for a few hours but be back at the hotel by 1am.
"The bar will still be open if you want to have a few drinks in the bar and I just think we will probably say that to the Lions.
"You have got to feel sorry for the English in 2011. Other teams did the same things and some very well known individuals got up to some stuff that wasn't reported so you have got to feel a little bit. But you have got to be right."
---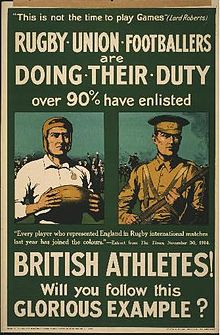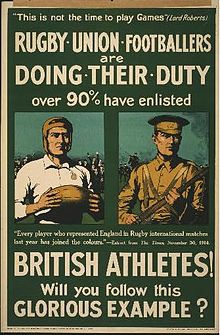 In Flanders fields the poppies blow
Between the crosses, row on row,
That mark our place: and in the sky
The larks, still bravely singing, fly
Scarce heard amid the guns below.
We are the Dead. Short days ago
We lived, felt dawn, saw sunset glow,
Loved and were loved, and now we lie
In Flanders fields.
Take up our quarrel with the foe:
To you from failing hands we throw
The torch; be yours to hold it high.
If ye break faith with us who die
We shall not sleep, though poppies grow
In Flanders fields.