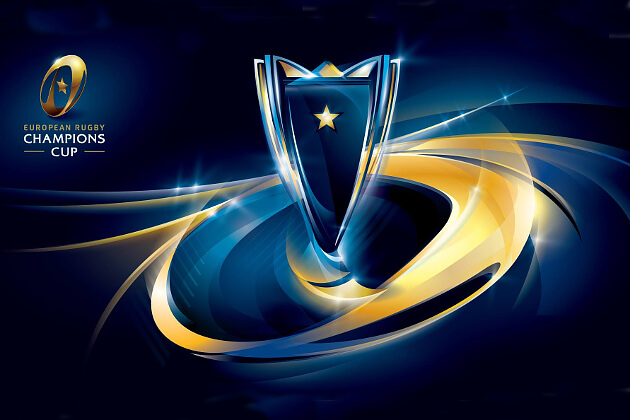 It was a bad weekend for Irish club rugby.
Munster was bundled out in the semi-finals of the European Rugby Championship by Saracens, the 2016 Cup winners, in front of virtual home crowd in Dublin, on Saturday.
By contrast a French home crowd lifted Clermont when they were jittery in the nail-biting second ERC semi-final against Leinster in Lyons on Sunday.
Joy for Clermont
Munster 10 – Saracens 26
First half
Saracens had six of the 2017 Lions and Munster just two, but it was all Munster at the beginning and was for most of the half. With only 30% of the possession before the break, Saracens had few chances except when scrummie Wigglesworth dropped the ball with nothing but grass in front of him at the ten-minute-mark.
Referee Poite must have lost a contact lens when Maitland of Sarries tackled Conway in the air without being carded, but his team mate Wray wasn't so lucky when he clocked somebody.
But despite all the Munster possession they couldn't get through the cracking defence of the English team. They tried to attack narrow up the middle but after a few phases launched box kicks, which were mostly defused.
If this was supposed to produce tries it didn't work because they didn't score a point when Wray was in the bin. In fact flyhalf Farrell of Saracens had kicked two penalty goals, to one to his direct opponent Bleyendaal, after 40 minutes.
Both teams may have completed all their eight games of the ERC season to date without conceding a try in the first half, but it wasn't pretty to watch.
Half-time score: Munster 3 – Saracens 6
CJ Stander – one of best in losing cause
Second half
Saracens were wearing the Red Tide's kicking tactics like old shoes and their halves were outplaying the Munster pair which lacked star injured scrumhalf Murray.
Sarries bombed another try when Ashton dropped a ball cold, and lock Kruis spilled a chance reaching out after the Munster ruck pillars were AWOL and he scooted ahead. But it was too good to last for Munster and LHP Mako Vunipola scored the first try of the game.
Converted – Saracens led 13-3 at 54 minutes.
Munster kept roosting attacking high balls to get spillage in good real estate but Sarries kept defusing them and when they had their turn in the high rent district, Farrell kicked though for replacement Wyles to force the ball down between bodies.
After a previous penalty, and the conversion, the game was virtually over at 23-3 with nine minutes left.
After another Farrell penalty goal, worthy no. 8 Stander scored a consolation try for Munster.
Final score: Munster 10 – Saracens 26
Saracens withstood all the Munster pressure with an "is that all you've got" attitude in the first half, continued it in the second, and with their prey strangled, finished them off.
Key moment – Mako Vunipola (slightly obscured) scores first try of the match
The Game Changer
Saracens had bombed three tries, but after the ball was lost for the third failure, Munster could not clear long enough from the scrum. Saracens mauled the ball from ten metres out, and when it was passed wider, Mako Vunipola aimed himself at three backs and went over.
Saracens had their tails up, leading by ten, and Munster couldn't find their way back into the game.
Vincent Koch – Man of the Match
Man of the Match
For Munster the new Lions' forwards O'Mahony and Stander had the toughest of shifts, and winger Earls would have wished for more ball wide out, because he did well with his scraps – but the award had to go to a visitor.
The Saracens' halves combo of Wigglesworth and Farrell was the best unit on the field and each was  superior to the player they marked. Loosehead prop Mako Vunipola had a cracking game charging onto the ball, passing just in time and even kicking to effect!!
But the G&GR man of the match was ex-Stormer tighthead prop, Vincent Koch. He was a bandit at the breakdown and held his side of the scrum straight, even moving forward, which impressed referee Poite.
For more information get ESPN team lists and scoring details
---
Clermont 27 – Leinster 22
Both were hungry for a spot in the final.
Clermont had never won the ERC but were trying to get into the final for the third time in five years. Leinster had won it three times in four seasons – but the third one was five years before and they wanted to get their mojo back, and do it in French territory.
First half
Clermont started well when they put the ball wide and winger Strettle kicked lightly for 7 Yato to score in the corner after five minutes. Scrummie Parra threaded the conversion.
Its was already a different game to the first semi-final.
Clermont threatened again but had to settle for a penalty goal plus a yellow card to Leinster old-stager Nacewa.
Leinster were having a lineout shocker losing three in ten minutes; Strettle scored his second, wide-out, after an overthrow.
The box-kick to set up the lineout should be required viewing by all scrumhalves – Parra was having a blinder and even burglaring ruck ball; Strettle was dazzling too as Clermont led 15-0 at 14 minutes.
Leinster hadn't turned up and they murdered a golden chance when Strettle forced a forward pass with a just-in-time tackle.
After Parra missed a kickable penalty Clermont had one of their few soft moments and Sexton goaled a sitter to end the half.
Clermont weren't as sharp in the second quarter of the game, and after sleep-walking early, Leinster were only 12 points down.
Half time score: Clermont 15 – Leinster 3
Garry Ringrose – rising star was dangerous for Leinster
Second half
Leinster coach Cullen sent 15 fresh players out after the break – or it seemed like it. On the other hand Clermont looked tired already and Leinster territory pressure allowed Sexton to goal three penalties in 14 minutes.
The French team were the dozy ones now and only an obstruction saved them from a brilliant Leinster try 65 meters upfield. The subsequent penalty and a droppie by flyhalf Lopez made it 21-12 Clermont with 16 minutes left.
The "home" team seemed to have steadied, but rising star 13 Ringrose weaved his way 60 metres to score for the Irish team. At 69 minutes the Clermont side still led, but by only 21-19.
The local crowd started singing 'La Marseillaise' when Lopez kicked a penalty goal, and they saluted when he drop-kicked his second. They realised that Clermont were ahead now 27-19 and Leinster needed two scores, with four minutes left on the clock.
They got only one. They took a penalty goal on offer but Clermont regained the restart.
Final score: Clermont 27 – Leinster 22
Game Changer
At 55 minutes Leinster winger McFadden ran onto a Sexton pass 65 metres out and went through a gap that a bus could have gone through. After some ensemble passing by the backs, it seemed that opensider Leavy scored.
But the try was disallowed after Leavy himself was seen on replay holding the leg of pensioner centre Rougerie to create the opening.
Instead of a scoreline of 19-15 to Leinster, the way Sexton was goal-kicking, it was Clermont 18-12 after Parra nailed the goal from the infringement.
Camille Lopez – dropping first field goal
Man of the Match
The Leinster forwards did not play well enough for long enough but blindside flanker Rhys Ruddock had a commanding game.
Their backs were better with 13 Ringrose exhibiting his O'Driscoll impersonations and his partner 12 Henshaw asking questions and making big hits. Lions' coach Gatland would have liked Sexton's nerveless goal-kicking and general play.
English winger Strettle had a blinder in the first quarter for Clermont and scored two tries—and scrummie Parra was the ringmaster when Clermont played their best.
But the G&GR man-of-the-match was the intrepid finisher, flyhalf Camille Lopez who calmed his team down with his control and fearless decisions to drop-kick.
For more information get ESPN team lists and scoring details
---
The semi-final wrap up
Saracens look on track to repeat their Aviva Premiership and European Rugby Championship double of last year.
They should be favourites by about 10 points in the final at Murryafield on May 13.  Sure they looked shaky in patches but they kept their opponents out when they weren't playing well.
Clermont were even wobblier and lost a big lead gained cheaply from poor play by Leinster; but credit to them all the same for finishing well to cover up the cracks.