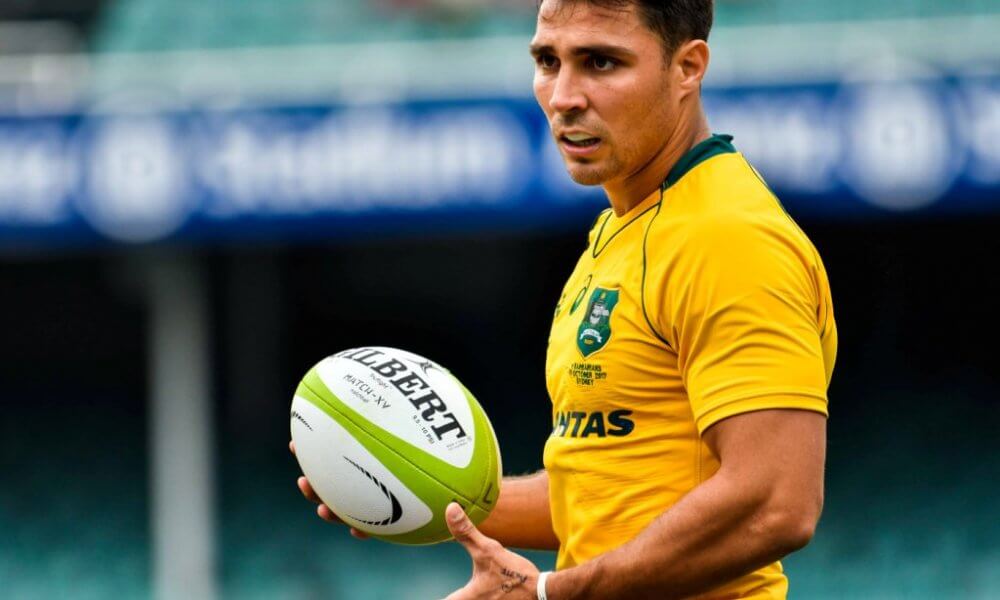 Thursday's Rugby News sees Phipps returning, more on that fullback guy you may have heard about, the Brumbies not wanting to talk about it, and a Rebels outfit looking to make amends.
---
Look who's back?
Clue: it's Nick Phipps.
Having sat out the first half of this year with a calf injury, Phipps came back last weekend for Sydney University in the Shute Shield. 
It was a good runout for the halfback, with him scoring a hat-trick against Parramatta. Now, he's in line to make the return to Super Rugby.
However, while I hear nearly half the Waratahs support base groan that he'll be coming in and immediately replacing an on-fire Jake Gordon, he'll be coming off the bench instead, with Gordon retaining his starting position.
As a result, Mitch Short has been dropped out of the match day 23.
"It's been a long hard road for him. he's had 6-8 weeks of nearly being there," Waratahs coach Daryl Gibson said to rugby.com.au.
"He's finally passed fit – he's had a good trot last week with Sydney Uni and I think he's ready."
The Waratahs are coming up against the Reds this weekend, with the top of the Australian conference potentially on the line, barring the result in Melbourne.
"Defensively we're still conceding far too many tries, particularly putting a lot of pressure on ourselves through our own poor ball control at times, and that's something we talked about," Gibson added.
"We're steeling ourselves for what's going to be a really physical encounter.
"We see both teams really trying to transform themselves into a really competitive teams and that's what we're expecting as well."
In a big surprise for fans, this match will be played at the SCG, marking the first time rugby has been played there since 1983.
Education is key
Back to the Izzy Folau thing again for a moment. Bit over writing about this whole event, but Daryl Gibson said something interesting today about the whole matter.
"For me the opportunity in the situation as a head coach is looking at how we can further educate our players around using social media as a platform," he said to rugby.com.au yesterday.
"It's something as an organisation and taking our responsibility seriously, around stepping up and making sure we're doing a good job in ensuring our players conduct themselves well and be very mindful in how their tweets and comments potentially can be perceived by those in the public."
Gibson, on top of Andrew Hore and Raelene Castle also had a chat to Izzy on the whole matter, and to him, what was important is that there must be a balance between expressing and respecting each others views and the wider perception that one person's comments can make.
Gibson however made it clear that it was business as usual at Tah's HQ.
"In any team, you're going to have a range of different beliefs on a number of different issues," Gibson commented.
"The great thing about society is we all don't agree on different issues.
"What we do agree on is the respect to hold a particular belief or view and that freedom of expression.
"What we have to be mindful of is when we comment in public, how that may be perceived or the ramifications of making that comment.
"I think that's the opportunity for us, as a team, is something to be mindful of.
"[What I said to him was] very similar to what Andrew and Raelene have conducted with him.
"We're respectful as an organisation and I don't think Israel meant to cause any offence to anyone."
Folau meanwhile had his first training run yesterday, and is expected to be back for the match against the Blues on May 5.
Dun wanna talk about it
I don't want to talk about it.
The Brumbies don't want to talk about it. And neither do you. But seeing as I do the news, I have to mention, the Brumbies are in New Zealand this weekend, facing up against the Highlanders in Dunedin.
And they don't want to talk about the current Kiwi record against Aussie teams.
Tom Banks however quickly shut down the media, saying that the reason was that constantly being reminded about the fact that our Super Rugby sides have had a bad run the last two years will not help them come matchday.
"It gets brought up a lot but we try to keep it out of our focus," Banks said on Tuesday.
"We will watch a lot of tape on them, we'll know what we want to attack and that's the major point – we just have to focus on what we can control and not worry about the other stuff."
Banks noted that all the team were notably more focused after beating the Reds last weekend, and that they were especially impressed with their attack.
"We found our composure, worked back into the game and then we started playing some really good footy," he said.
"We've been trying to do it for weeks now but it really clicked at the back end of the game.
"It was pretty defining for us.
"It was pretty must win there and it gives us lots of confidence against Highlanders over there this weekend.
"Once we have confidence and we play without fear I think we can do a lot with the ball – I think we showed that."
The Ponies will play the Highlanders on Saturday afternoon.
Timing is Crucial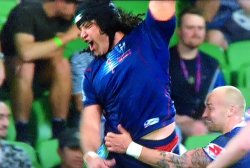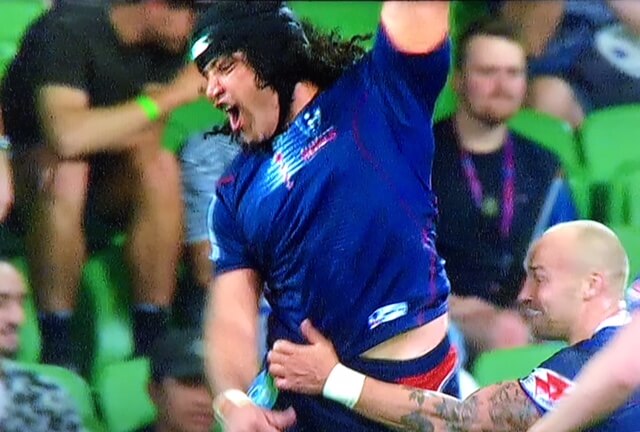 The Rebels are feeling a bit nervous.
The match this weekend against the Jags will be one that will important in their season, as after this they head out on a two week tour of South Africa, where they play the Bulls and the Stormers. Then, they play the Crusaders at home.
It'll be a period of the season that will effectively define where they end. Play well, and they should be in form to see the rest of the season home as top dog in the Aussie conference. Lose, and they slide down the ladder and lose all the progress they've made thus far.
The home side also lost against the Jags last year, so nothing would be worse than starting this period off with a loss at home. Adding to this is the fact that the last few weeks, they've let teams pile on the points against them in the second half.
Forwards coach Joe Barakat didn't mince words of the importance of winning this game when he fronted up to the media yesterday.
"The win this weekend is quite crucial to us," he said.
"It does begin to separate teams who are going to finish at the top of this competition and teams who may not do so well.
"So, we actually feel that this game is relatively crucial for us.
"The way we play is crucial for us and we feel that if we play how we want to play the result will look after itself.
"The Hurricanes game, the first 35 minutes was probably some of the best football we've played and we came into that game feeling pretty good about ourselves.
"I suppose what comes out of that game is whatever the plan is you take into a  game, you've got to stick to that plan for the duration of the game.
"We truly believe that our plan works and the type of football we want to play works.
"So, it's important not just to play 35 minutes of that football, play for as long as we can and obviously 60-65 minutes wins you that game of football."