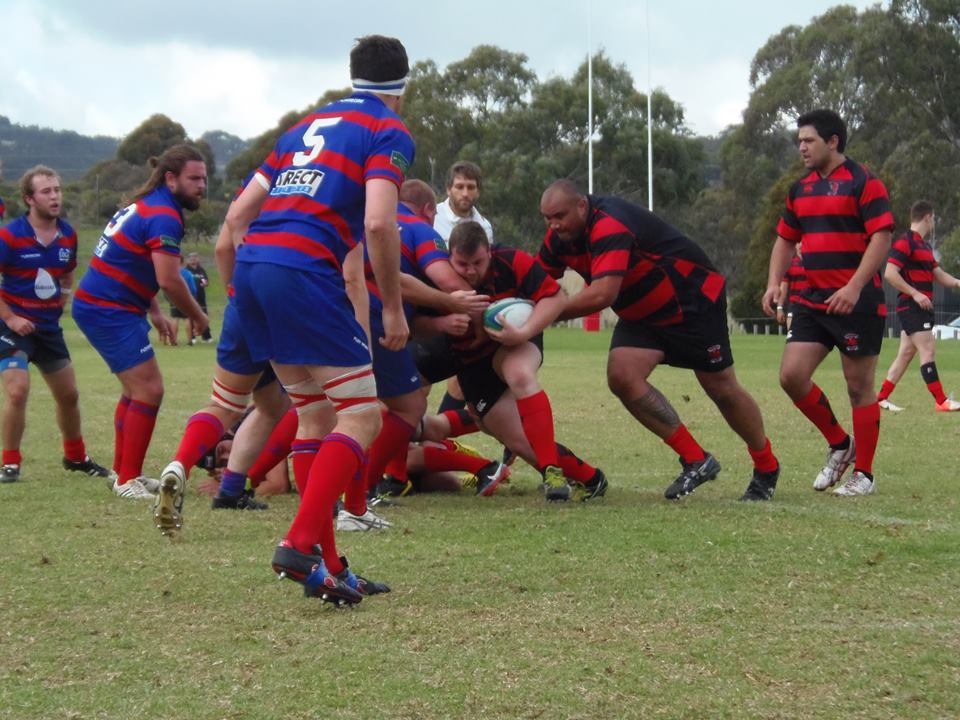 We've got all the action from round three of the South Australian Coopers Premier Grade right here, right now.
Round 3 – 10/05/2014
Match of the Week: Brighton 28 def Burnside 25 
This week's best match saw a Brighton team looking to continue building their season against an up and coming, plucky Burnside. The tightly contested game was played at Parkinson Oval and saw a number of tries to both teams.
After a come from behind victory in the first round of the Bartercard Cup, Burnside were confident that they could challenge the reigning premiers. But with a number of names back for the Tigers from that game, it was Brighton who led from the get-go in this one.  Strong pressure from the Brighton pack combined with excellent, carving runs from inside-center Majokah Schuster set the tone as Brighton were content to hold possession and grind it out.
Despite the pressure, Burnside were able to stay close, never getting blown away as the back row, led by Nigel Lam Sam and Ben Fiers, strived to keep Burnside competitive. Lam Sam ended up with a pair of tries for his efforts, and was vital in the chase. Tries were also scored by Hooker Christopher Walton and No10 Matthew Love.
However it wasn't quite enough for the boys in blue, as porous midfield defence allowed the Brighton backs to break the line before swinging it wide. Tries to Shuster, outside-center Tommy Tivoli and a pair to Troy Wilkins are testament to this. Mistakes were the killer for Burnside. Despite them matching Brighton's total of four tries, the number of penalties conceded by Burnside in defence meant the Tigers were able to consistently keep their noses in front. Despite this, Burnside had their chances to win the game with a better goal-kicking performance.
Although a competitive game, Burnside will seek to improve upon their defence. For Brighton, it was a solid win without being spectacular. They are looking far from their best at this point in the season, but with a long way to go and a winning record the signs are there that they can build towards their previous dominance.
Other Matches
Southern Suburbs 105 def Barossa 0
For Barossa to travel to Southern Suburbs was always going to be a difficult task for the struggling Rams, but to their credit they were able to participate in a good game as they continue to search for increased competitiveness. Despite the score, the third 100-point beating in a row, the boys from Barossa continue to work hard at improving their game. Again, unfortunately there isn't much more to say about this one, as Souths used their speed in the backline to great effect, outpacing Barossa continuously while the forwards went to work in close.
For Souths it was the combo of Tomassi Ramanumanu and Jayden Watene who controlled the game. Charlie O'Grady, playing against his former club, ran riot off the flank and Souths will be pleased to see the return of arguably the hardest hitting player is SA rugby, Paulo Lafaele from a shoulder injury. Second rower Alan Bland was the standout for Barossa, showing plenty of heart. Surely Barossa Rams will be in crisis talks with SA Rugby shortly as they look to improve their current dismal streak.
Port Adelaide 31 def Woodville 24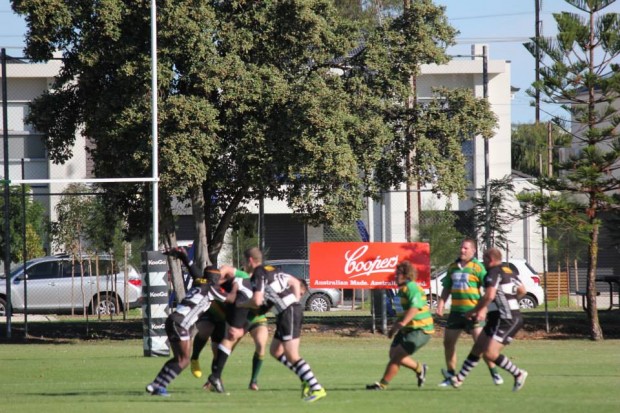 It was another close game between these two rivals, as Woodville travelled to Port Adelaide to take on the Pirates at home. Despite a comprehensive Woodville win in the Bartercard Cup Plate Final, there was immediately a different feel to this game as the intensity was ramped up from the kickoff. Port Adelaide, despite missing captain Tim Mattin, welcomed back a few key pieces absent in previous weeks. The difference was palpable, as the attack phases were smooth and crisp, led by No10 Scott Dalgliesh. The forwards were rolling and the backs were running. For Woodville it was a battle against themselves as continual mistakes led to turnovers and lost points. Two intercept tries to Port Adelaide gave the Pirates a huge boost, as did a try coming directly off a knock-on.
Despite the Woodville structure improving, it was mistakes that ruled this game. Well done to Woodville's Malcom Van Wyk and Matty Connor who both played well, as did the retuirning Jay Morell who scored a try. Special mention to try-scoring hooker Jacob Parry, who played the majority of the game at halfback due to a number of injuries. For Port it was Scott Dalgliesh nabbing 16 points for himself, with great support from back rowers Dean Faulkner and Nathan Dickenson and try scoring wingers Keegan Steele and Marius Gouws.
Old Collegians 46 def Onkaparinga 7
It was another strong showing for top to the table Old Collegians this week, as they took on a confident Onkaparinga side in front of a big crowd at Wilfred Taylor Reserve. Onkas were coming in having two strong wins to their name, including a determined, resilient effort the previous week against Woodville. However, it was always going to be difficult to stop a rampant Old Colls outfit, a team that has shown great versatility in attack coupled with very few weaknesses in defense. As it was, Old Colls proved that they deserve to be siting pretty on top, thoroughly dismantling the Onkas defensive structure while holding their own line well, as is proved by the solitary try scored (by Onkaparinga winger Liam Wall).
For Old Colls, the usual names were in the fold, with Gary Mann and Bernie Van Altena both scoring braces from the back row, as did Chris Bartlett on the wing. Another strong kicking performance was seen from fullback Will Sadler, who also scored a try for a total of 16 points on the day. James Buckland and Tom Bray played well for Onkaparinga.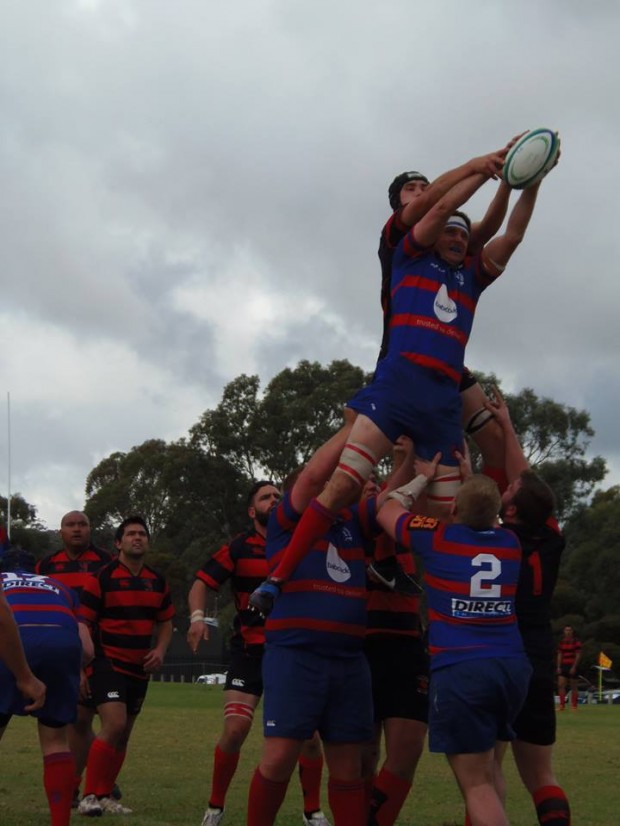 When Onkas are switched on, they have the players to win a premiership; the challenge for head coach Shane Warren will be to ensure consistent performances every week.
Second Grade
Adelaide University 29 def Elizabeth 10
Worth a mention in second grade this week was the fixture between Adelaide University and Elizabeth at Dry Creek. Both clubs have made the step into reserve grade after a number of strong years in third grade, and both clubs are keen to make the transition into first grade if they can remain competitive in the coming years. Despite being comprehensively beaten by Old Collegians last week, Adelaide Uni looked the stronger of the newly promoted clubs, with Elizabeth currently winless.
Elizabeth started well, with some good endeavor in the forwards, led by hard running flanker Semesa Vuata. It was evident that Elizabeth soon started to run out of puff, as Adelaide Uni regained dominance through the forwards, resulting in a try to barnstorming prop Bron Lett. In addition to this, long serving No8 Jason Cathro seems to get better with age. A frustrated Elizabeth continued to infringe which fly half Matt Mooney capitalised on, kicking three penalties. In the backline, despite being young and enthusiastic, Elizabeth were unable to shut down Uni's Evan Jones, Tim Cooper and Tristan Bailey who all scored tries. With Elizabeth now sitting bottom in reserve grade and Barossa sitting bottom in first grade, it's not the best start for the Northern Suburbs rugby community.
Brighton 29 def Burnside 14 
Port Adelaide 29 def Woodville 19
Old Collegians 31 def Onkaparinga 0
Women's Premier Grade
Woodville 46 def Burnside 12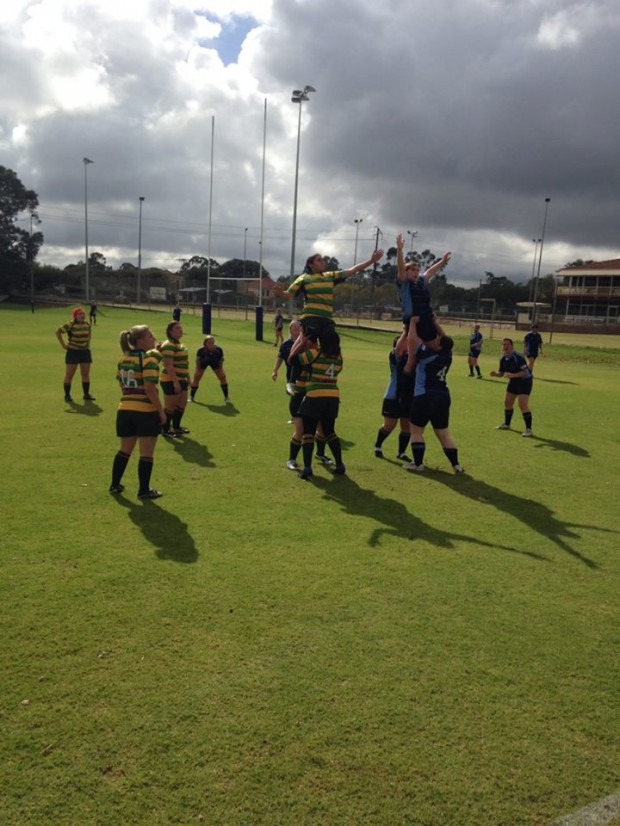 Onkaparinga 48 def Old Collegians 19
Third Grade
Southern Suburbs 20 def Barossa 0
Adelaide University 52 def North Torrens 17 
Brighton 24 def Burnside 22
Old Collegians 36 def Onkaparinga 17
Fourth Grade
Burnside 48 def Brighton 5
Adelaide University 22 def Port Adelaide/North Torrens 12 
Onkaparinga 27 def Old Collegians 12
Elizabeth Bye
Ladder
Coopers Premier Grade
  Team

P

W

D

L

F

A

Df

BP 4t

BP <7p

Pts

Old Collegians

3

3

0

0

130

29

101

3

0

15

Burnside

3

2

0

1

174

53

121

4

2

14

Brighton

3

2

0

1

167

58

109

3

0

11

Southern Suburbs

3

2

0

1

140

64

76

3

0

11

Onkaparinga

3

2

0

1

81

83

-2

1

0

9

Port Adelaide

3

1

0

2

71

117

-46

3

0

7

Woodville

3

0

0

3

56

89

-33

1

2

3

Barossa

3

0

0

3

3

329

-326

0

0

0

 P=Played   W=Wins   D=Draws   L=Losses   F=Points For   A=Points Against   Df=Points Difference   BP 4t=Four Tries   BP <7p=Close Losses   Pts=Ladder Points
Next Round's Fixtures
Next Round:  Round 4 – 17/05/2014

Home Team

v

Away Team
Location
Time
Brighton

v

Woodville
Brighton Oval
3:20pm
Barossa

v

Old Collegians
Womma Reserve
3:20pm
Port Adelaide

v

Southern Suburbs
Riverside Oval
3:20pm
Burnside

v

Onkaparinga
Parkinson Oval
3:20pm
A special mention to this weekends under 14s fixture between Barossa Rams and Old Collegians. Both teams are in fine form, with the Barossa Rams outfit showing that hard work and perseverance can pay off after a huge turnaround in fortunes when compared to last season. With a number of former NEDs juniors deciding to relocate to Old Collegians instead of Barossa, this fixture is likely to be a cracker. Watch out for Barossa halfback Jamie Darby, a future talent in the making.