Bloody hell, I can't leave you lot alone for 5 minutes. I go away for a few weeks and look what happens! While my regular Friday prose (yes Charlie, 'prose') is still some weeks away from returning for 2023, after yesterday's seismic rugby events I thought why not 'dust off' the Google machine built by child artisans of China (possibly Bangladesh) and add my two bob's worth to events.
So fill ya boots G&GRs and see you all in a few weeks.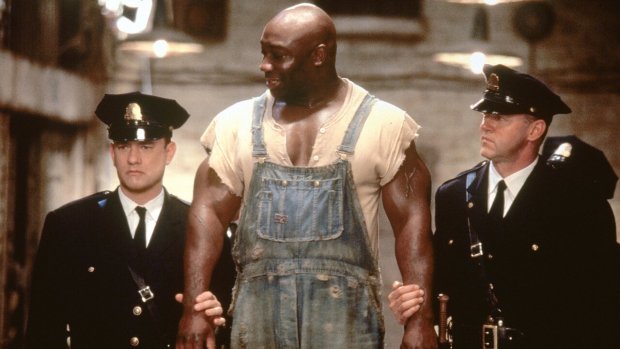 DEAD MAN WALKING.
In no way should the sacking of all round good guy, successful rugby coach in his own right, Dave 'Moses' Rennie be 'celebrated' as such; however, it must be viewed in the wider context of what's best for the game in Oz longer term.
After all today DR will no doubt be hurting, fragile and perhaps head-spinning after Monday's coaching manoeuvres. Indeed the fact he held a training camp last week would indicate that things at RA were very much in a state of flux up until perhaps the weekend just gone.
Universally accepted as a quality human being, a successful coach in his own right with dual SR trophies and success at U20 Nearlies level and a man who it could be argued, generally leaves the code in Oz in a better situation on a number of fronts:
The humility & respect of the Wallabies is enhanced beyond measure from that of 2016-2019.
The culture of the side appears a reflection of Rennie's leadership and persona as a man and that he is obviously well respected by players, media and the public all.
Depth has been generated. Now be that by design or circumstance (injuries), still few could argue that we don't have reasonable depth.
BUT………………………
Rugby is a results business. Winning and winning consistently is the currency that counts; hell, it's the only thing that matters. Everything, and I do mean EVERYTHING, in rugby revolves around the Wallabies winning. TV deals, corporate sponsors, grassroots funding, structures, player retention, coaching development, merchandise sales, the very future of the code revolves around a 'winning Wallabies' and it's to that end RA acted swiftly and decisively and to this punter, showed real leadership.
At a 38% win rate, no real progression in the standard of play, or, as AllyOz said yesterday, 'clarity' about exactly what type of game the Wallabies were trying to roll out, I imagine would've all contributed to Rennie's demise. As unpleasant or unpalatable the decision for some, DR simply did not, has not and would not (IMO) earn the right to be in the role post RWC 2023.
Unfortunately, very few on the world stage get the 'ideal' farewell to their careers they'd themselves pick. Just ask Don Bradman (or George Pell for that matter). History, circumstance and timing are usually the authors of these chapters and so it's proven for DR. Time, circumstance and what's over the rugby horizon for RA all contributed, but the conversation surely had its inception due to a 38% win rate, EJ's own demise in the lands which now hate Harry AND subsequent 'availability' on the coaching market only hastened these discussions in the corridors of power at RA.
I think it was Chaucer who coined the phrase 'time & tide wait for no man' and so it's proven again, even if you're a really good guy like Dave Rennie. An opportunity presented itself, the timing would appear right for all rugby stakeholders and while it's a bitter pill for DR it's a good call by RA for the code now and its longevity & us fans.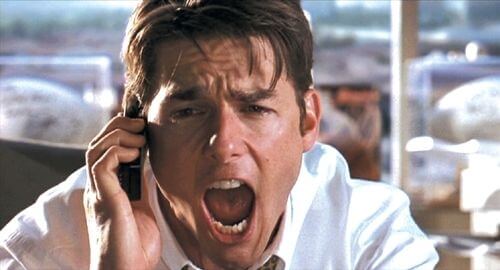 SHOW ME THE MONEY
A fair bit of chatter regarding 'how much' EJ is getting paid on top of DR's 'payout' and 'how' & 'where' will RA find the funds, but for me it's an absolute 'no brainer' on several financial fronts.
I reckon it fair to say that DR was going to 'cut & run' post RWC 2023 and who could blame him, right! Certainly some well placed sources have him as already agreeing to terms for a role in Nippon after the October Parisian Festival of the Gilbert was over. Surely this role will now hastened somewhat by Monday's events? So where would have that left RA as it headed into the 'golden dawn' of 2024 – 2029? No head coach of note to pin its hopes on as it enters a period of potential prosperity the likes of which we have never & may never see again? I like the idea of Scott Robbo of NZ as a future coach of ours, but as days go by he appears more and more like a vulture, floating on the winds above Fozzie B Bear of UnZud who doesn't quite realise he's already dead!
So, you have a known & proven entity on the open market in EJ, an unproven, albeit talented up & coming future national coach from Hobbitville with his eyes firmly fixed on staying put or you roll the dice playing 'coach lotto' post 2023 RWC.
For mine the sensible and shrewd decision was an obvious one, welcome back Mr Jones.
As for 'costs', I said in discussion with Nutta that IMO, the 'opportunity cost' of keeping DR would dwarf any initial costs of EJ's engagement & DR's compensation combined. Indeed I would argue that EJ's tenure is more 'investment' than 'expense'.
Sure, EJ might be on a 5 year deal and I reckon even for a 'homecoming discount' EJ is a $1m-$1.5m/ year coach and if RA are truly smart any package will be linked to KPI components, say something like 'performance bonus' for:
RWC 2023 semi-finalist
RWC 2023 finalist/winner
Win the Bledisloe in 2024
Win the series against the FUKIRS in 2025
RWC 2027 winners
WRWC finalist 2029
I would also imagine there may be a caveat about bringing back/retaining some of the talent we have lost OS or to the Sexual Assault Roulette Code. Surely young Mr Sua'ali'i must be a target to bring back to union and I'd argue the chances of retaining Dirty Harry Wilson (among others) would seem enhanced with a new coach.
Here I refer to my point above about 'winning be the only currency'. It is not, I repeat not incumbent on the Wallabies coach to rebuild grassroots, redevelop structures, bring in corporate sponsorships, negotiate TV deals or smooze potential 'private equity' partners. It is, however, 1000% the primary role and absolutely incumbent on the Wallabies coach to win, win well, win consistently & win trophies that matter. Success from the Wallabies in turn allows those at RA a 'much more valuable 'product' to sell to all & sundry and then the Wallabies success becomes the code's success. Like it or lump it, rugby in Australia has always and will always be a 'top down' model. When the Wallabies do well, the code does even better.
One argument I would also proffer is the role of the coach in player retention. When you're a mediocre side, consistently lose more than you win and have not a 'compelling' rugby proposition to sell players, than all you have left to offer is dollars. It becomes a vicious cycle of poor results, big payments to keep players here, soon you have accumulated overpaid, under-performing players, which in turn drives 'gen next' talent offshore as we have spent our coin on those who have achieved nothing, yet continue to ensure poor results – rinse & repeat ad nauseam. But when you start winning, winning well & winning often, suddenly the code has 'traction', there's an incoming BIL tour, a home RWC, more corporate dollars, perhaps PE gets on board, and just like 'that' you have a compelling retention story to offer. Sure, dollars will still be in the top 5 items to negotiate, but no longer is it the 'main' negotiation point, but simply a 'layer' of the negotiation, or a 'value add' to the supposition of retention.
Us mere mortals will likely never know the sums involved, but I'd wager that the amounts pale in comparison to what the potential return from 2024-2029 could be which makes me an advocate for EJ's appointment being an investment well made.
Besides, sometimes you have to speculate, to accumulate.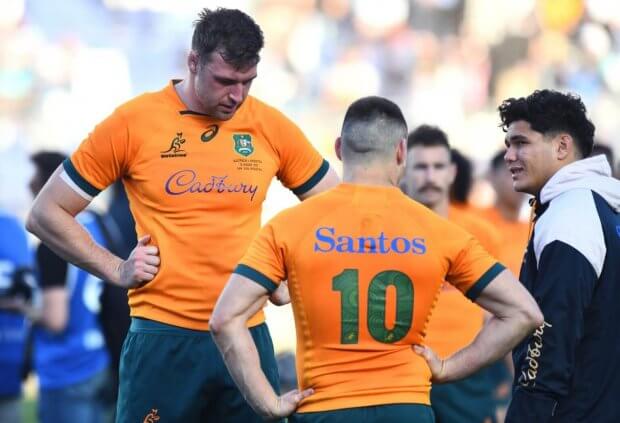 GREAT(ER) EXPECTATIONS.
'I have been bent & broken – but, I hope, into a better shape' Charles Dickens
Those who only see Eddie 1.0 or 'Reds Eddie' surely don't acknowledge, or want to acknowledge, any possibility for the evolution of the person, the 'man manager' and thus the coach. Indeed some of you on here even christened EJ 'Dr Evil' during his tenure with The Soap Dodgers; for shame. Besides, who hasn't mellowed, matured and evolved in 18 years, besides Yowie anyway. I, for one, have transformed. I'm no longer incarcerated for one and with NSW Premier 'Adolf' Perrottet's recent admission I no longer feel embarrassed by my choice of costume at my 21st, the statue of 'David'. Sure I was completely naked, but I'm not going to 'conform' or be 'fat shamed' by any bastard, regardless of what the other patrons at the Lower Gresford Bowling Club thought on the night. Look at me now, Club President Hipwell. Writing for an esteemed rugby site and with over 27 followers. 'Never amount to anything' my arse.
Sir Eddie arrives back in Australia some 18 years after his tenure as Wallabies coach and what's he done since then (best said in Monty Python guise):
Won the 2007 RWC as part of the coaching team
Pulled off the most stunning victory in the history of the RWC when the Brave Blossoms beat The Dutch Dirt Farmers/Catholics in 2015
Equalled the men's record for most wins by a Tier 1 nation when the Soap Dodgers rolled out 18 on the trot
Won Grand Slams
Won the 6Ns a few times
Took the Poms to the final of the 2019 RWC
So it's fair to say he has some serious 'rugby runs on the board'. I've mentioned above what some KPIs might entail which would bring success to all. However, before that 'success' the players need to be 'jolted' from their slumber, indeed some are so comfortable in their sleep at Planet Wallaby they are almost comatose in Orange. Quite frankly there are average rugby players currently in the Wallaby set-up. That's not to say they can't/won't improve, but I reckon 'reputations' & fast fading former 'deeds' will count for not much with our new coach. Who knows, maybe more clarity about the style of play required might actually invigorate some; equally it will find a few out as well. I said last year that I could not define/understand the type of rugby DR was trying to install as we simply weren't 'big' enough physically, nor rugby skilled enough to implement the game DR seemingly had in mind. We ended up with some hybrid monstrosity and, well, a 38% win rate was the result.
Sure with only 5 tests till France, EJ won't reinvent the wheel entirely, he simply doesn't have time, but no doubt there'll be current players axed, those abandoned revisited with fresh eyes and one/two 'bolters' brought in. Whichever way you look at it, 2023 won't be boring for Wallaby fans.
So there it is, G&GRs. No 'ride off into the sunset' for the good guy, no Hollywood ending, just the sword of Hammerclese being lowered on coach Rennie. Perhaps a brutal, cold & ruthless decision for sure, but one that I find correct, decisive, brave and showing great commercial awareness and with real leadership.
To Dave Rennie, my thanks for all that you did with the Wallabies. I trust that when you recover emotionally from these events that you enjoy every success and good fortune for future journies the game of rugby still has planned for you. To RA, well done on a difficult decision and credit to you, especially from this Wallabies fan.
Sir Eddie's time has begun & it's gonna be fun.
Before I sign out, just a reminder that AllyOz, a regular G&GR commentator and now guest contributor wrote an excellent bit for Monday's Rugby News only to be gazumped by RA & Co yesterday. Please drop in and have a look here and our thanks Mr Oz, I'm sure I could find room on Wednesdays for you to contribute, or Mondays maybe Thursdays even, but not Fridays, every day should be a Friday, like on 'Planet Hoss'.
Hoss – out