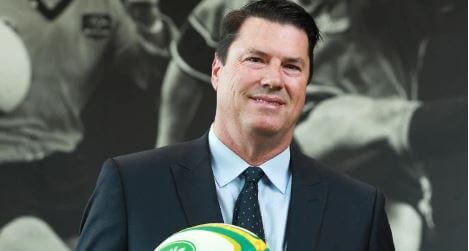 McHamish on Eddie Jones from ABC Radio National
Hello cobbers,
Continuing on the recent flow of news about RA spearing Dave Rennie for Eddie Jones, this interview of RA Chairman Hamish McLennan on ABC Radio National from Tuesday 17/1 morning is interesting to say the least.
The Chairman of RA thinks our national players are soft, that EJ will fix that and that the days of 'holding hands' are over. He also thinks RA hasn't done enough to highlight the differences of the sport to the Aussie public and that the Australian game is seen within Australia as being too elitist and thereby excluding the people and opportunities (and markets) of the outer suburbs and regional areas of Australia.
Interestingly that mirrors what a number of pundits on this site have been saying for years. We've been crying out that our real challenges lie in grassroots health & sustainability, talent identification & pathways, talent development and talent retention be it from overseas or other code poaching.
But by my listening, nothing McHamish offered seemed to address those strategic, stewardship-of-game issues other than to basically say PE (private equity) is coming and that will fix all that.
So for me, I still find the decision to knife Dave Rennie baffling on a number of fronts. Sure, hire Eddie post the World Cup. But spearing Dave Rennie now, less than 10mths and a half-dozen tests from The Big Show, smells to me of 'manufacturing headroom' (proper management speak that is) so executives and board DON'T have to answer the hard questions. To me that's shuffling the deck chairs on a ship named Titanic.
But it is what it is and the deed's been done.
So here's what Rugby Australia's Chairman Hamish McLennan told ABC RN Breakfast yesterday:
https://www.abc.net.au/radionational/programs/breakfast/rugby-australia-chairman-on-eddie-jones-appointment-as-coach-/101861968