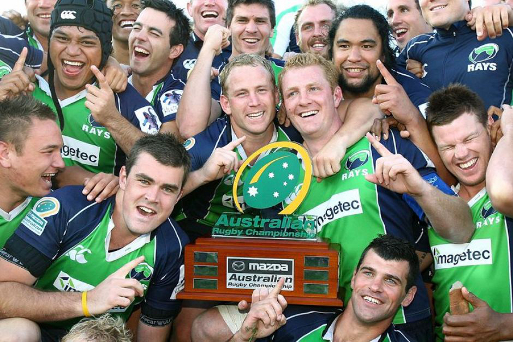 The new National Rugby Championship has been unveiled today by ARU CEO Bill Pulver.
The inaugural Australian Rugby Championship was terminated after just one year in 2007 and this new format will fill the void between club and Super rugby after receiving ARU board approval last Friday.
The teams will be
Brisbane City (QRU/Reds)

Queensland Country (QRU/Reds) 

North Harbour Rays (Manly, Warringah, Gordon and Norths) 

Sydney Stars (Sydney University and Balmain)

Greater Sydney Rams (West Harbour, Penrith, Parramatta, Eastwood and Southern Districts)

NSW Country

University of Canberra Vikings (ACT Rugby/Brumbies, University of Canberra and Tuggeranong Vikings)

Melbourne Rising (VRU/Rebels)

Perth Spirit (Rugby WA/Force)
The format for the new competition will be as follows:
9 teams to be involved : Brisbane City, Queensland Country, North Harbour Rays, Sydney Stars, Greater Sydney Rams, NSW Country Breakers, Melbourne Rising, University of Canberra Vikings and Perth Spirit.
Tournament to be played over 11 weeks starting in late August.
4 home and away games for each team with a bye for each side with the top four making the semi finals in a 2 weeks finals period.
The Sydney Stars team will be a combined Sydney University and Balmain whilst the North Harbour Rays will made up from 4 sides of Manly, Warringah, Norths and Gordon. Greater Sydney are made up of Souths, West Harbour, Parramatta, Penrith and Eastwood.
The NSW Country side will have an association with Eastern Suburbs and Randwick in Sydney that will be based out of Moore Park.
Super Rugby players that aren't playing for the Wallabies at the time will be spread around the competition under a quota system.