Morning G&GRs, and welcome to the 2023 quarter-final edition. Apologies to Moana, Rebels, Force and Highlander readers as your season is done; we'll get to the requiem later. For those who're supporters of the remaining eight sides, we'll look ahead to the coming weekend's "business end". We have an all-but-confirmed RA CEO in the latest instalment of "jobs for the boys", the Junior Wallaroos earn a series victory (on aggregate, shhh, Karl) against the Baby Blacks in "early Bledisloe jitters", the Parisian Festival of the Gilbert looks set to earn big dosh in "show me the money", and updated qualification in WXV.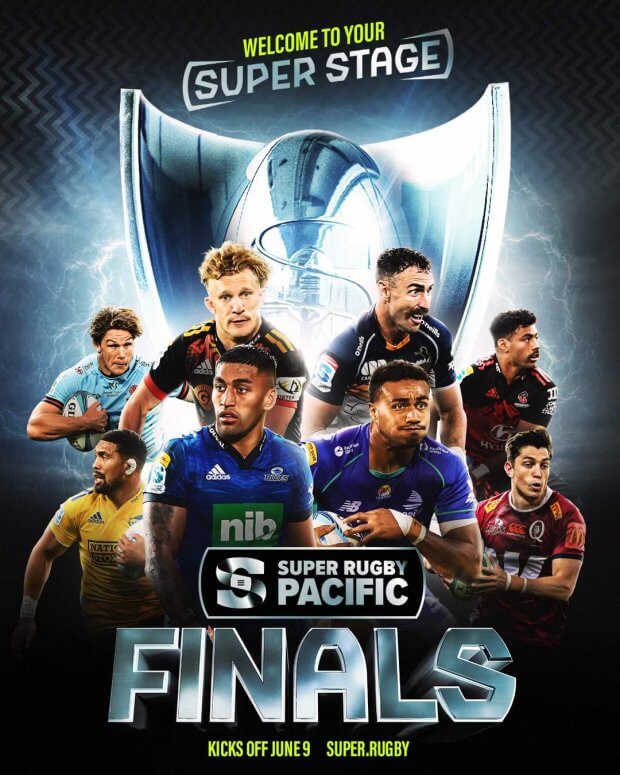 SUPER RUGBY ROUND 15
Blues def Highlanders – match report here
Brumbies def Rebels – match report here
Drua def Reds – match report here
Hurricanes def Crusaders – match report here
Moana Pasifika def Waratahs – match report here
Chiefs def Force – match report here
Let's start from Friday and work our way down. The Blues v Highlanders was a dour match, with the Highlanders having to win with other results going their way to be a chance of a finals spot. Somehow they forgot all about this and thought they'd win by not scoring with the Blues coming home relatively comfortably. The Brumbies v Rebels game was looking interesting for the first 20 or so minutes. The Rebels loosies were playing absolute havoc with the Ponies, who're looking like they're getting worse as the season goes on,not a good sign for next week! Alas, when the Ponies started earning a few PKs of their own, the Rebels players lost their minds (emotionally) and the game was done. The misfortune of having both hookers fail HIAs (which is why they didn't have to drop a player as HIA, blood and injuries caused by foul play aren't counted) meant the second half was played with uncontested scrums. Total fizzer! I would imagine I wasn't the only one watching Nick Frost go down with the feeling of his stomach in his mouth either! The Tarts lost the plot completely against Moana. Now, Moana have shown real glimpses of form this season, so it isn't a surprise that they won a game. Hell, they probably didn't deserve to be on the bottom of the table and had some really good games mixed in with some poor games. Now, hold onto your seats, folks, I'm with Morgan Turinui (for once) in that the Tahs did nothing well in this game. Further compounding the misery is the loss of HJH and Jake Gordon and likely Perese and Gleenson to injury. DC said it for us all: "the games you play poorly are the games where injuries occur". The Force had pretty much everything go their way results wise and having an opposition B side who got picked apart by the Reds. Once again though, they got found out. Nek minnut, goodbye finals. Again.
Wallaby winners – the Brumbies.
Wallaby losers – the rest of the Australian sides.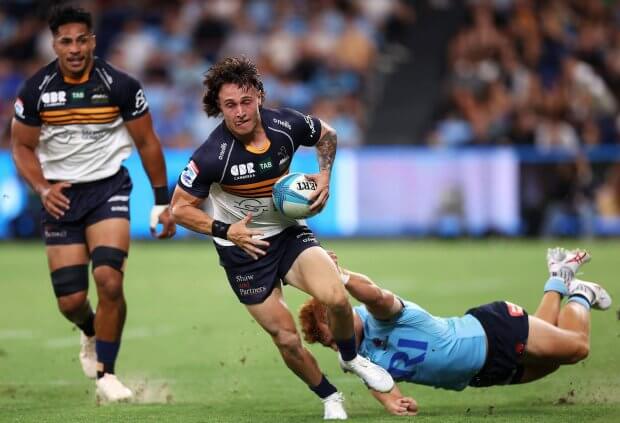 SUPER RUGBY QUARTER FINALS – THE BUSINESS END
Friday 9th June 5:05pm AEST – Blues v Waratahs in Auckland
Saturday 10th June 2:35pm AEST – Chiefs v Reds in Hamilton
Saturday 10th June 5:05pm AEST – Crusaders v Fijian Drua in Christchurch
Saturday 10th June 7:35pm AEST – Brumbies v Hurricanes in Canberra
I'm tipping the home side in each of the games. I think the Reds and Tahs are cactus and they'll be Mad Mondaying. The other two games are a conundrum. The Drua know they can beat the Saders, who didn't look good themselves against the Blues. There're issues with injuries so depth may be a problem, too. The big question is: which Drua side will show up? The final game ought to be a cracker. I really hope that the Brums sort their shit out through the week, particularly with a lineout that's still losing key possession far too often and a tendency to miss crucial tackles which puts them under pressure. They got blown off the park by the Rebels in the first 20 and failed to secure possession, which I'm sure won't go unnoticed by the Canes staff. With any luck, they'll be better for the run and will have their spit'n'polish best back.
As much as it pains me to say it, while this week there are no Kiwi derbies the semi-finals may be all Kiwi sides. Eugh.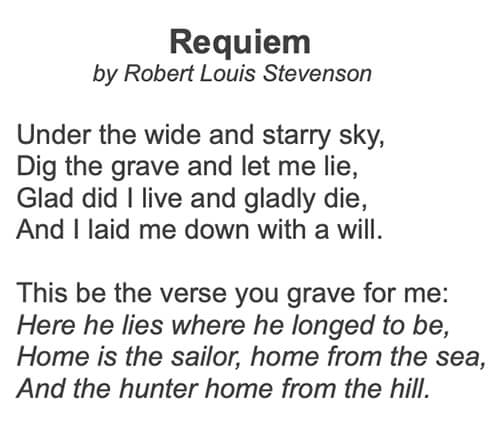 REQUIEM

Moana – unlucky to not win one or two games. Despite claims to the contrary, appear to be an academy for Kiwi teams (Levi Aumua) and European clubs. The experience will do them well, but really need to keep hold of their players. Whomever the new coach is has a lot of work to do.
Rebels – again, probably don't deserve to finish where they did on the table. They have played significantly better rugby, at times, than any of the Australian sides. They will rue close losses to the Force and Canes in the first two rounds as well as not taking their opportunity against the Brumbies when they the Ponies on ice in Melbourne. The final nails in the coffin was losing in rounds 13 and 14 against the Tahs and the Highlanders.
Force – a season of more rocks and diamonds than Tom Wright pre-2023. They suffered the fate of the Drua, where they found winning at home mostly comfortable (apart from the Chiefs), whereas on the road they were dreadful. It seems AAMI Park in Melbourne is their kryptonite, with two absolute pantsings, one in Super Round, one a fortnight ago, to compound their misery. If the Ponies hadn't played a B team (sure they earned the right to, but in hindsight it was bloody foolish) then their season could well have ended earlier. A team that is cannily recruiting some decent players but need to make up some numbers in the piggies, especially with long-term injuries such as Dr Robertson.
Highlanders – the perennial overachievers in NZ, who're always seemingly the forgotten side down in Otago. Two thrashings to start the season in a horror run of playing the Blues, Crusaders and Chiefs in the opening three weeks meant they were on the back foot from the start. The next three rounds turned the screws the other way with big wins over the Force, Drua and Moana. A tight loss to the Tahs cost them some momentum with two significant losses to the Brumbies and Chiefs cruelling their chances. In the end, they left it to the mercy of the rugby gods to save them; alas, no god goes that far south in winter.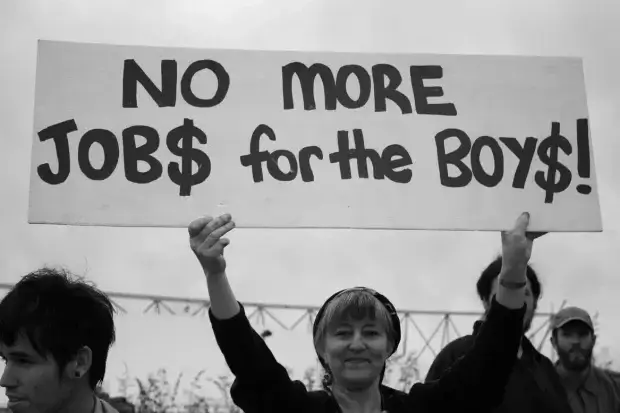 JOBS FOR THE BOYS – PHIL WAUGH LIKELY NEXT RA CEO
News announced last week, but firming up over the weekend, former second fiddle to George Smith, Phil Waugh, as shaping up to be the next nepotistic appointment RA CEO.
I am absolutely gobsmacked (yet strangely unsurprised) that RA continues down the path of appointing folk to such key positions seemingly without any appropriate pedigree for the role. Now, I appreciate that Phil has a significant background in finance. But we don't need a banker; we need a person who understands sports management and marketing, contracting law (see Folau's contract bungle), can set a proper plan for RUGBY, not solely its finances, develop appropriate planning, communicate effectively with all stakeholders, the public in particular, and have the intestinal fortitude to call out acts that are not going to improve the sport, (like Cordingley's approach to list management), even if it risks copping a (pardon the pun) hammer blow (no, not that, Yowie). What do we have in Phil Waugh? A mid-to-upper level banking executive with an alleged penchant for throwing his toys out of the pram if he doesn't get his way, zero previous CEO experience, lacks any other relevant experience apart from playing for the Tahs and going to school at Shore (key points for RA – let's be honest) and being in the room when the hiring process began. That he has been, at least, a non-executive director on the RA Board, means he is an even more car park hiring than Brad Thorn was for the Reds, but with insider knowledge. At no stage has he ever shown true nous of the cojones to say, "actually, this ain't good". Similarly, while Joe Roff was an excellent player, and has held decent jobs down in the 'Berra, we're now seeing players of a certain era (known for knifing their leaders, eh Nucifora) who have little-to-no appetite for change.
While this sort of appointment is endemic in rugby in Australia, just once I'd like to see us actually making proper strides forward. We're seemingly so stuck in our ways that any millimetre of positive movement is seen as some form of heretical insolence from those who want the best for rugby in Australia. *sigh*.
JUNIOR WALLABIES DRAW 1-1 WITH BABY ALL BLACKS
The New Zealand under 20s held off a defiant Junior Wallabies side to win 19-18 in Wellington and share the two-match series 1-1 on Saturday.
The Clark Laidlaw-coached side started strong in the first half with three tries orchestrated by playmaking fullback Harry Godfrey. The first came courtesy of a pinpoint cross kick into the arms of sevens star Caleb Tangitau. The second try was equally as polished as the ball was spread wide to Godfrey from a scum inside the Junior Wallabies 22, Godfrey beat one defender before drawing another two in and letting a slick pass go to wing Macca Springer for the five-pointer. Godfrey showed his off-loading ability in his third try assist when he let a one-handed flick go to Tangitau who had a lot of work to do to grab a double. At 19-6 at halftime, the second half saw the Junior Wallabies score tries to Massimo De Lutiis and Harry O'Donnell to close the gap to just one point.
The New Zealanders defended stoutly in the final quarter to hold onto the tense victory and square the series only to lose the series on points differential with the Junior Wallabies winning earlier in the week. Ha! Bring on the Bledisloe Cup 😉
The U20 RWC starts in South Africa in three weeks time.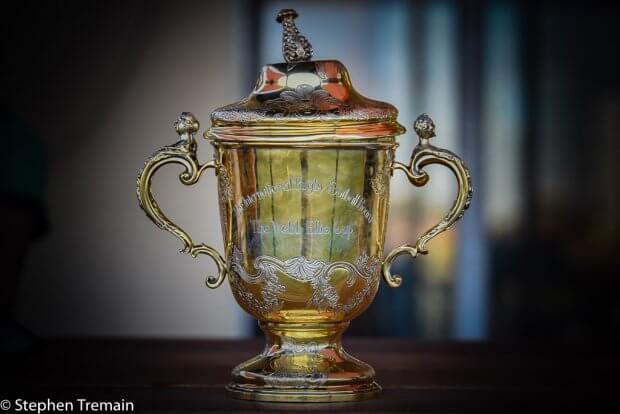 RWC PARISIAN FESTIVAL OF THE GILBERT – SHOW ME THE MONEY
From Sports Pro Media
With 100 days to go until the 2023 Rugby World Cup, organisers are expecting record international visitors and attendance for the tournament, an event which is projected to generate €457 million (US$488 million) for World Rugby to reinvest back into the sport.
The men's rugby showpiece, which is being hosted by France, gets underway on 8 September and World Rugby is anticipating more than 600,000 international visitors for the event. All available tickets were sold a year ahead of kick off and the tournament is set to break the Rugby World Cup attendance record set in 2015.
"More than 2.5 million tickets [have been] sold, which is the capacity of the tournament," Michel Poussau, World Rugby's chief of events and Rugby World Cup 2023 executive director, told SportsPro. "Ticket holders are coming in from outside of France. 60 per cent of the 600,000 [international visitors] are from the UK, then we have Australia, which is a very strong market, and the Netherlands, where there is a lot of interest. We have got New Zealand where have a lot of ticket holders as well."
World Rugby has revealed that 72 per cent of ticket holders will attend with family, and 45 per cent with friends. Those stats, according to Poussau, reflect the aim of rugby's global governing body to make this Rugby World Cup as welcoming and inclusive as possible.
"To be true to your statement, you have to make sure tickets are accessible," he said. "We have a tournament for which the average price for the ticket will be the lowest compared to 2019 and 2015. The average price for the group phase is €97, which is far lower than what it was for Japan [in 2019]."
All I can say is bring on the Melbournian RWC Final Festival of the Bill in 2027 and 2029 with the Women's Festival of the Gilbertina.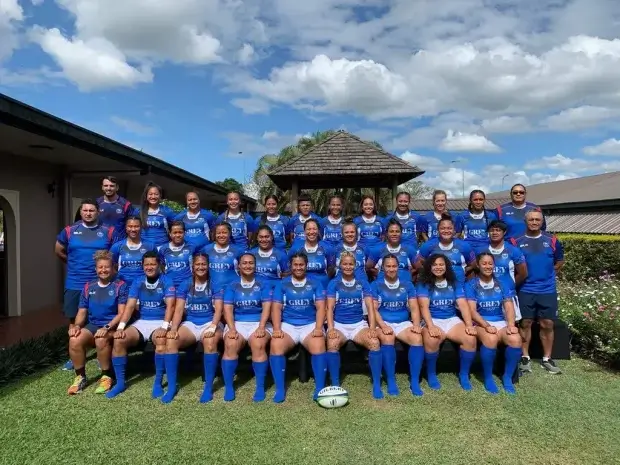 SAMOA WOMEN QUALIFY IN WXV 2, FIJI TO WXV 3
In late news this evening, Samoa has stunned the Fijiana and qualified for WXV 2 after a win over them to win the Oceania Rugby Women's Championship on the Gold Pissing down with rain Coast! Fijiana will take up a spot in WXV 3 for finishing second.
Happyman reckons this is worth a watch, in particular the last five or so minutes. Talk about drowned rats though, that rain!