Welcome, greetings, salutations and a hearty 'hello' from the Ponderosa for another Friday's Rugby News.
Today, let's take a closer look at Kiwi fauna in 'Cheetahs Prosper?' Cast a withered eye over your sides chances for round 14 in 'Rebel Yell?' Hop straight into the likely week one finals matches via 'The Finals Prophossy'. Then opportunity comes a knockin' with 'Position Vacant'. And take us out with 'Friday's Goss with Hoss', for a limited time, selling commemorative prosthetic leg shot glasses.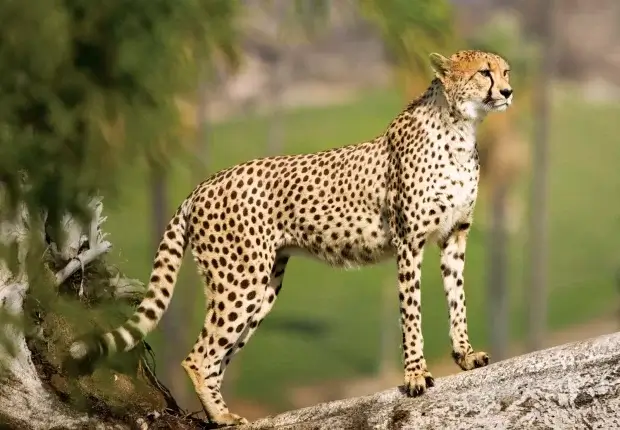 CHEETAHS PROSPER?
'Cheating' is such a strong word huh! So perhaps, when it comes to Kiwi refereeing performances lately, a better phrase might be 'applying the rules subjectively only against whomever is playing against a Kiwi side'? Call it what you will Gaggers, but Aussie sides have relentlessly copped it up the 'Hershey Highway' these last few weeks, and all from Kiwi refs officiating Kiwi teams while in, drumroll, Kiwi land!
Now for the Hansard, I know NZ sides are better than ours. That mono-a-mono they are usually more talented, fitter and more highly skilled, more aggressive, more confrontational and when combined as a collective unit, well, the results of many years speak for themselves don't they! So before you tell me I am a 'sore loser' or 'bad sport', let me take the wind from your sails & concede that Kiwi teams are generally better, not always, but generally. So riddle me this then, with acknowledged superiority, why do they consistently receive such a 'leg-up' from their own officials? Or is it perhaps, that said superiority is maybe derived from their continued 'inside run' from home town refs? (Queue twilight zone music here)
Just why is it, that Kiwi sides, in games controlled by Kiwi officials constantly benefit from major officiating calls? Now by 'major', I'm not talking about an offside here, or ruck entry point there. I am talking about the bigger decisions, like substantially forward passes, crooked lineout throws, breaking a players neck, blatant knock-ons in the lead up to a try, high tackles, neck rolls, dragging a tackled player by the leg across the ground and on and on and on it goes. And all these examples are incidents from the last two weeks. Yep, two weeks!
Look to the last two Highlanders games and the 'favourable' major decisions they received to keep their finals hopes alive? Coincidence? Circumstance? 'Rub of the green', home TV coverage, perhaps even pressure from home town crowds triggering an 'unconscious bias'? The fact is I don't really care as to the 'why', I'm more interested in finding out in 'how' to make it stop.
The last few weeks have shown up absolutely abominable officiating of Kiwi refs, on Kiwi soil for crunch Kiwi games and for the good of the game, it simply has to be stamped out:
Here's the perfect example of what I refer to:
1.The incidental contact Brody 'Meryl Streep' Retallick gets against the Brumbies last round (approx 17.40 minutes into the match proper, from a tackle from 7As). Now for the record, it was an incident & contact worthy of a review & yellow card sanction & further TMO review from there. Meryl feigns being shot by sniper in the crowd, the full repertoire: 'face grab', 'grand gestures', staying down, attracting his trainer, grabbing his eye, at one point I fully expected an alien life force burst free from his abdomen (from the side of course) such was his performance, yet all the time watching the ref and the screens to show his suffering and ordeal to the world (& MOs), until he can secure the penalty & subsequent card to give his team the benefit. Overall it was behaviour not to dissimilar to those round ball proponents, the ones who would be brilliant from the 8m springboard platform at the Olympics, as their 'dives' never make a splash either.
Compared to say, oh, I dunno:
2. A player getting their neck broken as a result of the actions of two opposing players. It doesn't warrant perhaps a TV replay or six? Maybe a TMO 'chick-chick' into the ear of the MO? Even someone at the judiciary going: 'you know what, best to have a wee look at that one I reckon'? But did it get any of that treatment, investigation or oversight? Hell no. The Reds even got a player warned yesterday for speaking publicly & for 'impairing the confidence in match officials'. Sorry, did they just say 'confidence in match officials' & keep a straight face? Have they watched these Kiwi refs lately???
And the real kicker? What if the roles were reversed? What if it was two Reds tacklers breaking the neck of a Kiwi player? You reckon it might have warranted a little bit more investigation perhaps? Maybe a slightly deeper dive into the 'mechanics' of the two tacklers involved? You reckon the home TV coverage might have found the rewind and super slo-mo buttons for that one? You reckon a home crowd might have piped up a decibel or two? You don't think a home town ref feeling perhaps a fraction 'intimidated' maybe might have produced at least a 'cheese', perhaps even a straight 'vino' from the pocket? I don't suggest for a minute that there was the slightest intent to cause harm or malicious & deliberate actions on behalf of the tacklers. But Connor Vest had his goddamn neck broken and in the age of CTE and player welfare, three parts of fudge all got done about it, actually three parts of fudge-all would be an improvement on what got done.
What's the difference between the two situations and ultimate match officials actions? Seemingly the desire of one to apply the laws equally to both sides. Oh, that and the home nation of the two officials involved in the respective games. One set of officials deemed the incident worthy of a quick look, sanction by the ref and appropriate actions taken. The other, barely even a TV replay. 'Nothing to see here move along'. Indeed Connor Vest can count himself extremely fortunate not to be cited for attacking a Kiwi with his head, a broken neck and 12 week suspension may be the Kiwi solution?
I have no issues with SH refs controlling SRP, it's appropriate for the type of rugby played down here, the product we expect to see and the market it caters to. But surely all match officials must come under the umbrella of one SRP 'entity' and not their respective home associations as it is now. There simply has to be consistency of training, education, review and actions by a centralised body to produce consistent quality outcomes from MOs and, by default, better outcomes for all stakeholders & fans of SRP.
All the talk of 'commissions' and 'bodies' and 'structures' to help drive the future of SRP are great, but once a model is agreed upon, the very next point of order simply must be the same for a central body overseeing MOs. Until then are Oz fans expected to sit through more pathetic offerings from Kiwis officiating Kiwis to the detriment of opposing sides & fans? Or can we expect something approaching consistency & even handedness on major decisions from MOs regardless of nation of residence?
Jeez, wouldn't that be nice!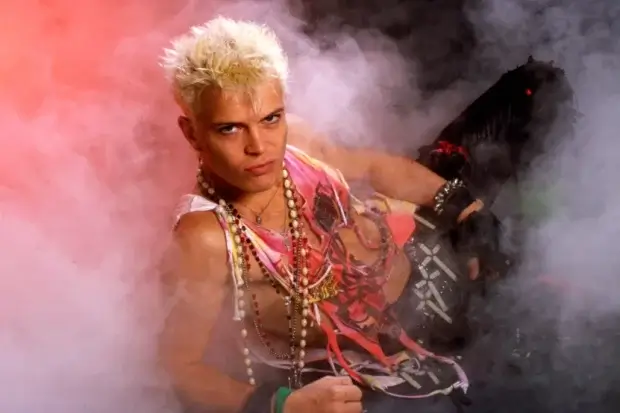 REBELS YELL?
Friday 2 June 5:05 pm AEST – Blues v Highlanders at Eden Park, on Stan Sport.
Blues 4th: 42 points v Highlanders 8th: 23 points
The weekend kicks off with two near full strength sides squaring off at Eden Park. The Blues will be looking to maintain their mojo, albeit without the services of the sublime Beauden Barrett, and launch into their finals campaign. The Highlanders may face something of a 'reality check', facing a Kiwi side and with a Kiwi ref, what chance are they without the assistance they've enjoyed against Oz sides recently of players #24 – #27?
Fearless Prediction: They won't. Blues by 20.
Friday 2 June 7:35 pm AEST – ACT Brumbies v Melbourne Rebels at GIO Stadium, on Stan Sport
Ponies 4th: 41 points v Scum 11th: 21 points.
With the Blues likely to win comfortably, then for 2 hours the Rebs season is very much 'alive' and they are masters of their own domain (what they would give right about now for an extra 'win' in one of their close losses this year!). But the Brumbies are injury plagued, screwed the pooch with their 'resting' policy and were, it must be said, absolute tripe last week.
The Ponies season is imploding before their very eyes and this week they are without a few 'fair to middling' players, like Jimmy Slips, 7As, Noss Lonergan, Noah Lolesio, Len Ikitau and also farewell 63yo Jesse Mogg from the pine for his (likely) last game in the frozen tundra that is the ACT.
On the other hand the Rebels are just about at full noise for this one with a settled, cohesive forward pack, firepower on the bench and Australia's best #10 this season, Flash Gordon pulling the strings. Plus, the Rebels have usually proved a 'bogey side' for the Brumbies at the best of times.
Make no mistake though, the Ponies have it all to play for as well. Win and they can't be knocked out of the top 4. Lose and they'll be sweating bullets for a day that the Saders beat the Canes. However, should the Ponies lose without a bonus point & the Canes win with a bonus point, then the Ponies will go to NZ in week #1 of the finals to face the Canes and if you want to know how hard it is to win in NZ at the best of times, refer article above!
Fearless Prediction: The Rebels yell and scored more, more, more. Rebs by 8.
Saturday 3 June 2:35 pm AEST – Fijian Drua v Queensland Reds at HFC Bank Stadium, on Stan Sport
Drua 10th: 21 points v Reds 7th: 24 points
Let me paint the picture & perhaps indulge me by closing your eyes as I read this to you.
It's a Saturday in Suva, the stadium is packed, the Fijians appear a foot taller, 15kg heavier and 2 seconds quicker. It's 26 degrees (but with 90% humidity feels like 45) & with 'thunderstorms likely'. The Drua are at home, a chance of making the 8 and with nothing, absolutely nothing to lose, so if you think they play rugby with sheer beauty most times, just what in the hell will they do now? I don't reckon even they know.
What I do know is, it will be relentless, frenetic, sublime, abrasive, joyful and have many of us gasping at the audacity, the skill and flare that only Fiji can bring. How lucky are we to have the Drua in our comp and Fiji in our code. If there is a god (& there is, 'cause I've interviewed her) then maybe raise a glass and say 'Bula'. The Reds are still masters of their own domains. It's quite simple really, win and they secure a spot in the 8 on either a final 28 or 29 points. Lose and lose with no 'losing bonus point' and they open the door for the Drua, Rebels & even the Farce!
The Reds welcome back some cavalry of their own with McDermott, O'Connor & Paisami in the run on side. However JOC is at #10 & for mine the Reds have looked their best with JOC at 12 and Lynagh or Creighton at 10. JOC can unlock his outside backs more from 12 for me. I also think with Smith & Blyth starting, both are penalty magnets and the best #9 of the year, Frank Lomani, will take endless quick taps when these two offend, in an attempt to run the Reds ragged.
Fearless Prediction: I genuinely would love to tip the Reds, but it's the Drua at home, hot, sultry & nothing to lose! The Drua by 6.
Saturday 3 June 5:05 pm AEST – Hurricanes v Crusaders at Sky Stadium, on Stan Sport
Canes 5th: 37 points v Saders 2nd: 47 points
A game with a lot more at stake than first appears. A Canes win, pending other results 'could' change the dynamic of the top 4; equally the Saders will want to sail into the finals as settled as they can given their mounting injury toll. The Saders have consistently shown that their third XVs are usually too strong for opposing first XVs. But in the Canes is a side who can score 20 points in 10 minutes and blow teams off the park. But, they are usually slow starters and don't really get into gear until 20 odd minutes, but when they do they're a thing of beauty.
When I look over both sides I reckon the Saders shade the Canes in the forwards, but in the backs they 'gap' them. They'll be looking for momentum into the finals and sitting in second spot (almost without people noticing) they're like the great white shark beneath the waters, circling, hungry and ready to strike come finals time. Plus don't underestimate their desire to farewell much loved coach Razor Robbo and playing legends Sam Whitelock & Richie Mo'unga this year with SR title number #316.
Fearless Prediction: Saders by 12.
Saturday 3 June 7:35 pm AEST – NSW Waratahs v Moana Pasifika at Allianz Stadium, on Stan Sport and the Nine Network
Tahs 6th: 31 points v MP 14th: 4 points
The Tahs were completely poo last week. Donaldson was 'Spanneresque' in his performance with dreadful kicks, passes to no one, strange options, hospital passes and general, well, awfulness. For 20 minutes the Tahs looked like they were in it and then? Farging horrible.
Equally Christian Lealiifano snatched defeat from the jaws of MP's first victory last week when he completely fluffed a kick that would have won them the game and consigned the Drua to miss the finals, regardless of this week's results. Hmmmm, what's PI for 'tanking' I wonder?
The Tahs are secure in 6th spot regardless of the result in this game and have given some pine riders and returning players starts in an attempt to both get some game time to many and freshen others up with reduced minutes. No doubt the first 50-55 minutes will be willing and the Tahs would do well not to take MP lightly. But with the emotion of it being King Michael's last home game, the experience on the bench and the lure of finals footy ahead, it should be enough to see them home in this one.
Fearless Prediction: Tahs by 15
Saturday 3 June 10:00 pm AEST – Western Force v Chiefs at HBF Park, on Stan Sport and the Nine Network
Force 9th: 22 points v Chiefs 1st: 54 points
The last game of the regular season and mathematically, could still have a bearing on final placings for the bottom half of the 8.
The Chuffs will finish #1 no matter what & rightfully so. Until the Reds upset win against them a few weeks back, the Waikato team had taken all before them, including rolling the Crusaders twice (yes twice) in a single season. But pending results above the Farce just might scrape into the 8. It's possible.
The Force welcome back Izack Rodda to the run on side in time to push their chances and also bolster Wallabies stock ranks. The problem I have in tipping the Force is outings like last week; when they're 'on' they can push most teams for 80 minutes, but the gap to when they are 'off' is 40-50 points scored against them in a canter! And if they're not 'on' for 80 against the Chuffs, they will get thumped,. But if results go there way and they have it all to play for it could make for interesting viewing?
Fearless prediction: What the hell. Force by 1.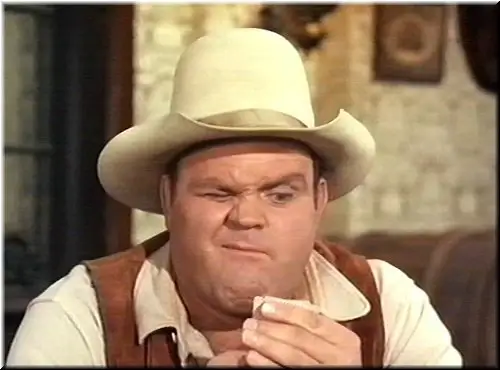 THE FINALS PROPHOSSY
Based on the above results being correct and let's face it, the chances are 113.45% likely they are, all the action is from 5 teams vying for 7th & 8th spot and winning or losing bonus points could be the difference between your sides a 'glad' or 'mad' Monday next week:
QF1: 1st Chiefs 54 v 8th Reds 25 points (losing bonus point to Drua to sneak in at 8th)
QF2: 2nd Crusaders 51/52 points v 7th Rebels 25 points and ahead of the Drua on bonus points YTD
QF3: 3rd Blues 46/47 points v 6th Tahs 35 points
QF4: 4th Brumbies 41/42 points v 5th Canes 37/38 points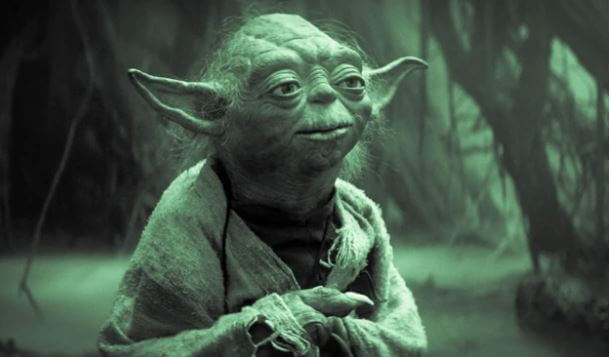 POSITION VACANT.
'The only constant in life, is change'.
Today is my last Friday Rugby News on G&GR, Gaggers. I know, I know, park your tears and raise a wee dram, but life & circumstance have intersected & presented a metaphorical 'fork in the road' & one I feel compelled to meander along as part of life's next great adventure. For when it's all said and done, life is a journey & not a destination and my G&GR journey is at an end.
But as surely as night follows day (& the Tahs are the undisputed kings of Australian provincial rugby) so too is the door ajar for fresh insight, fresh eyes and a fresh opportunity for one among you, the simple folk of the G&GR digital shadows, to step forward and claim your Friday place in the sun. Do not let fear, or a complete lack of talent stop you. It certainly hasn't stopped Yowie, or Karl, Charlie or Happy for that matter, so don't let it stop you!
So if this opportunity sounds like you, shoot through your expressions of interest, a brief 5000 word CV and payments, sorry 'donations' in Bitcoin, to sully@greenandgoldrugby.com
And remember: 'there is no try, there is only do.'
FRIDAY'S GOSS WITH HOSS.
Tahs let the Dog out.
Lachie 'Mad Dog' Swinton returns this week from his 7 week suspension (he must have broke somebodies neck? Oh wait) for the Tahs in the starting side, as coach Gary Coleman looks to both give some players starting minutes while also 'freshening up' some of those with big minutes under their belts this season (Bernie Larkham please take note!).
Captain Fantastic.
Michael Hooper has been named as skipper for his last ever home fixture for his beloved Tahs. It's all been said, but here's hoping for a great crowd and fitting farewell to one of Australia's greats. Go well Mick!
Its the vibe
You know, Dirty Harry must be a fan of 'The Castle'. Sure he may have got one or two minor facts wrong, but overall it's the vibe of his I agree with when he stuck it to NZ refs with Connor Vest's injury. But it wasn't just this was it? Liam Wright gets a dislocated shoulder from a player sliding in knees first and JOC gets whacked late and high needing HIA and Tate gets hit high needing HIA and, well, Connor Vest breaks his neck. Stop and think about that. BREAKS HIS FARGING NECK and, so you know what big Dirty Harry, let loose however you want, I'll pay the fine #dollars4dirty. And who is the only one to get a warning about possible disciplinary action in all of this? Why Dirty Harry of course for his 'comments'.
ultimaterugby.com goes on to say:
'The comments attributed to Harry Wilson of the Reds in the media are factually incorrect and while they may have been well intending in support of a teammate, he has been issued with a reminder that care must be taken with public comments not to impair the public confidence in the integrity of match officials.'
Lord forbid public confidence in Kiwi match officials be 'impaired'! Anyone on here ever heard of comments breaking somebody's neck? Asking for a friend.
Under 100
Yep, 98 days and change till the Parisian Festival of the Gilbert kicks off. No captain, no games, no front row and no time to get it all together. What's not to love about our chances. Famous Australian victories are all about exceeding expectations. We must be specials then!
Dr Brainiac
You can tell he's from NSW.
Shepparton News (sheppnews.com.au) reports Farce prop Dr Tom Robbo taking a break form rugby for parts of 2024 to continue his studies at Oxford University in Blighty. Dr Tom will study a Masters in Public Policy to go with his (wait for it): Bachelor of Medical Science, a Master of Public Health and a Master of Philosophy-Medicine.
Seemingly so smart, yet he left the Tahs???
That's all folks.
Well, that's it from me. Thank you for reading, commenting, laughing, scowling, loving it, hating it, agreeing, disagreeing & just engaging. Thanks for your humour, candour, insight and wisdom. This week has certainly been a roller coaster of melancholy & mirth at the Ponderosa, but as Gough Whitlam said farging Governor General 'it's time'
To the Crapparazzi, where does one begin? You have travelled interstate, let me buy you copious amounts of drinks and get in vital cardio as I travel between our table and the bar multiple times. You have mentored, mediated, moderated and masticated as we discussed rugby & the meaning of life. And it's been a bloody hoot.
So I simply ask of you thus: 'when your chewin' on life's gristle, don't grumble, give a whistle & ..
Until we meet again. Go the Tahs
Hoss – goodbye.