Gudday Cobbers, I hope this little blurb of mine finds you fighting fit and punching well above your weight.
As usual there's plenty going on in our great sport this week. From the Samoan women knocking over the Fijians, to the French dealing out proper punishments to domestic abusers, even if they are national rugby players, with prop Mohamed Haouas being sentenced to a year in jail after hitting his wife (some other folk could learn from that example) and through to the U20 Aussies and Kiwis ripping into each other in a two-test series that the Aussies won on aggregate points scored (apparently). There's plenty going on.
For me, I was most disappointed to learn last week that Penrith Emus 2nd grade had been punted from Canberra's John Dent Cup after breaching the maximum number of allowable forfeits. And their 1sts can't be seen as sustainable in that competition either, given the score-lines they're suffering. That said, Blind Freddie could see that the viability of an ex-Shute Shield club from Sydney such as Penrith Emus being able to make a serious fist out of having to travel 285km each way to Canberra for rugby wasn't ever fair dinkum. We all knew that.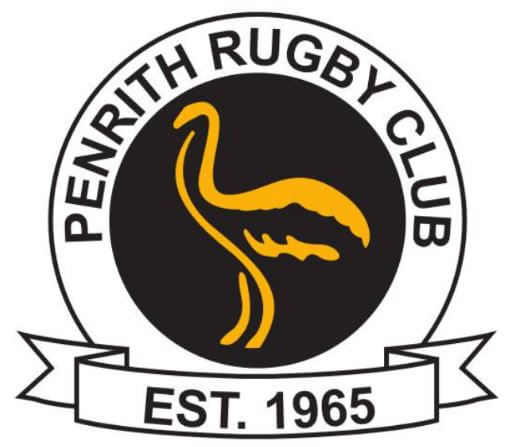 And so yet again I'm thinking of the shameful situation in which the more than 2.3million people who live in the Greater Western Sydney area have but one single Shute Shield club among them. Let's be clear eyed in this: GWS has the fastest growing population in Australia. It makes up 44% of the entire population of Sydney already. It's a predominately working class area with the requisite youthful demographics one would expect to accompany that. And yet they have one solitary Shute Shield club among them.
We saw an effort from Andrew 'Twiggy' Forrest back in 2018 to finally get something up and charging out west and yet it was inexplicably squashed by NSWRU/SRU under the stewardship of NSW Rugby CEO (at the time) Andrew Hore and his now infamous "We have big plans for western Sydney" comments. https://greenandgoldrugby.com/our-time-has-come/
But other than that, the serious attention and effort made to open up and capitalise on this veritable reservoir of rugby talent has been, well, somewhere between zero and 'meh'. It's sad. It's pathetic. It's an indictment on our game and its 'vision' and 'leadership' that we let such obvious and accessible potential go not just to continual waste, but go to rival codes unchallenged.
And now I hear we have a new CEO for Rugby Australia about to be ordained. If the rumour mill is to be believed, Phil Waugh, who made 136 appearances for the Waratahs between 1999 to 2011 and 79 tests for Australia from 2000 to 09, is the hot tip to be the next big man for RA given Andy 'Lex' Marinos resigned a month or so ago. There's no doubting Phil's blue-blood rugby pedigree: went to school at Shore, played Australian schoolboys etc, played club for Sydney Uni, was the 2003 John Eales Medal winner, was the 2004 Waratahs Players' Player and was also awarded the Waratahs Best Forward for 2008/9/10. The guy could play. And since rugby he has made his way in yachting, banking and finance.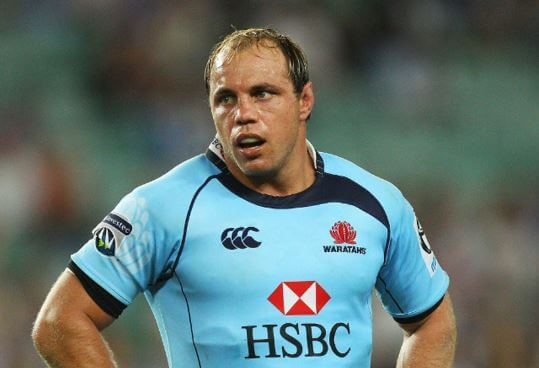 Personally, I don't know the guy. My impression of him is one of ruthless hard work and laser focus on achievement. And that's great. But it's also clear that he comes from the establishment. And that worries me.
But what I can also say is that I can't find any material to show if he's a good not-for-profit manager, has any knowledge of professional sports business management, has any background in marketing anything, or even if he has any experience in proper senior executive leadership let alone a CEO role in what will be a highly visible post in coming years.
So I can't help but wonder if he's the right guy to be appointing at the dawn of a period of not just potential, but dire and imperative need for brilliant execution as we stare not just at the French World Cup, but the Lions tour scheduled for 2025, the hosting of the Men's World Cup in 2027 and the hosting of the Women's World Cup in 2029. In the world's most hotly contested sports market (yes, Australia it is), it isn't a stretch of hyperbole to recognise that the balance of the 2020s may well be either the break-out decade for the code, or the break-down of the code itself in Australia. I have to ask the obvious question: is Phil Waugh the guy to see that through? Or is he just a McHamish puppet to do what he's told?
And for my money, a bloody good test of Phil's executive leadership mettle will be if he decides to buck the trend, change the history and lead the charge to finally grasp the nettle and unlock the clear and obvious potential for Australian rugby that lies in western Sydney. If there's any bit of geography in this country that offers more upside for rugby on minimal investment then I don't know it.
Go on, Phil. I dare you. Do something truly great for the code in this country. Set yourself apart from those who came (and went) before you. Make a push on western Sydney and unlock the players, supporters and the inherent vitality that lies just over yonder. You will be a legend for the ages if you do. Or don't, and be just another one of those other 'leaders'.
I guess we shall find out soon enough.
Nutta's Aussie Super Selection
This one was hard because frankly, a lot of our footy on the weekend was really poor. The presumption for selection this week was to pick Brumbies because at least they won their match and to only overlook a Donkey if someone else played a genuinely notable game.
Blake Schoupp – developing well
Connal McInerney – is probably my No2 No2 for the Wobbs
Rhys van Nek – meat and potatoes guy who will get better
Josh Canham – I thought the Scum locks outplayed the Donkies locks as a unit
Matt Philip – I thought the Scum locks outplayed the Donkies locks as a unit
Seru Uru – worked tirelessly in a game that was clearly personal
Michael Hooper – how can I not pick him for Christ's sake?
Taleni Seu – I thought he put in a monster effort
Nic White – the pick of the 9s
Carter Gordon – I hope he can make the next step up
Dylan Pietsch – had a real dig and did a lot of work particularly off the ball
Sam Spink – is going from strength to strength
Sticky Ikitau – all class in an otherwise shaky side
Tom Wright – scored a great try and did some smart things but shuffled for Chasey
Chase Tiatia – did some really smart things
Matt Faessler – the No1 No2 in the country right now
Peni Ravai – another who clearly had some home-town points to prove
Sam Talakai – a bit hard to justify given the uncontested debacle, but he is playing really well
Carlo Tizzano – did not stop all night
Pete Samu – gets the nod on the milestone match
Ned Hanigan – played a massive shift
Ryan Louwrens – did not stop trying
Max Burey – just keeps getting better each time I see him
Player of the Week:
Congratulations to James Slipper and family on the birth of a wee girl on Monday. I hope all are well.
Perhaps a little controversially for this site, I'll offer my thanks to Michael Hooper for his service to NSW. Let's be clear about two things though: firstly, he isn't dead. He's just finishing up at NSW. There are still Super finals, Wobbly matches, a minor thing known as a World Cup and then off to play overseas. Secondly, while I didn't always agree with his selection by coaches, or his support of particular team mates, or his comments about 'But we trained well' etc, nonetheless the guy was an absolute trooper for NSW. Similarly to the way I view Michael Foley and Dean Mumm, the fact the coaching staff saw things in him that I didn't see wasn't his problem. And I fear he became the focal point for general fan frustrations that were generally not his fault. He always kept himself in superb shape, always played at 100 miles per hour, always played at 101% effort and wasn't ever an off-field embarrassment or liability to himself, the code or his folks. He showed up with boots on and mouthguard in and got picked. So full bloody credit to him and I thank him for his service to NSW. If I had 1% of his career I'd be a happy man.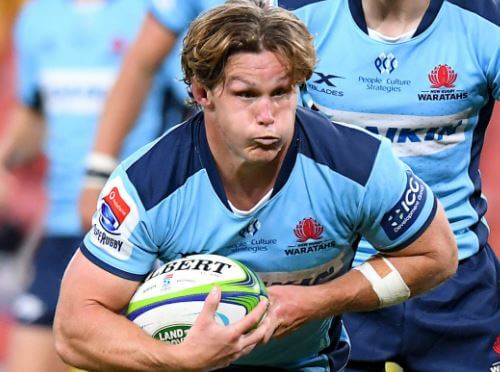 A wee nod and a whisky for ex Wallaby, Jack Potts, who died on Monday, 5 June aged 87. Nowra born and a Waverley College old boy, the outside centre played five tests in a three year career in the later 1950s.
But for my vote this week, well it goes to the London Irish Amateur RFC (banner pic), who despite their professional brethren (and plenty more like them) imploding around them, are happy strong and confident the 125yr history of the club is safe in their hands. The professional side of London Irish made barely 50% of their payroll in the month just passed and have been given wind-up orders. This lands them in the same pile of bovinial excrementus as Wasps and Worcester with others rumoured to follow. However, the same woes do not beset the amateur side of the club who train and play at the same facilities and recently just signed a new 15yr lease on their Hazelwood home. So as ever, full balls and filled beers to the amateurs who generally manage to achieve the things the professionals fail at, to survive against the odds.
So there you have it folks. What say you? Feel free to comment below.