Monday's Rugby News has the Wallabies getting in the right state of mind, the ARU chucking it away, David Pocock back on the burstm and JOC chatting.
---
Mental Hurdle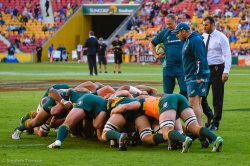 Michael Cheika is like the new-age Ben Kenobi, being all wise and that to his Wallabies.
The Wallabies are going to play the Bokkies in Joburg, a city located on the portion of the South African inland plateau which has an altitude above roughly 1500 m otherwise known as the Highveld, where they only have a 23% win record.
"I just think it might be in our head," Cheika told the SMH. "You've just got to go there and do your best.
"It's been a while since we've won there and, to be honest, we haven't accumulated a whole lot of wins over there full stop. If we want to take stepping stones to be a better team, we've got to be able to be mentally strong enough.
"Last year we started the game really well in Pretoria. We were leading and I don't know why we fell off."
After he mused on the importance of the Highveld to South Africa's agricultural sector, particular the extensive grain production and development of pastures for the purposes of raising beef cattle, Cheika discussed his strategy to beat the Boks.
"Concentration, focus, maybe believe that you can be in front. It's not bad to be in front down there. It's going to be a tough game and we know how they perform this year. They will be stinging from the last game [57-0 loss to New Zealand], but we've just got to stay pretty clear with what we do."
Ok good. That's sorted. Also, Adam Korczyk is the only player from the traning group who hasn't come over to South Africa. Presumably because Korczyk was indifferent to geological features of South Africa.
"I wanted to reduce the number that went on the tour," Cheika said. "I wanted to do a bigger block this week so we really only needed the two packs, the extra player, barring the specialist positions.
"We will probably send a few more blokes home after South Africa as well.
"When we go to Argentina it's going to be a longer voyage, less training days and we will take less players as well.
"No one is getting dropped or left out or anything like that. Obviously there is competition for places, but I think, for Adam, a few games of NRC is just what he needs right now."
ARU Signed It Away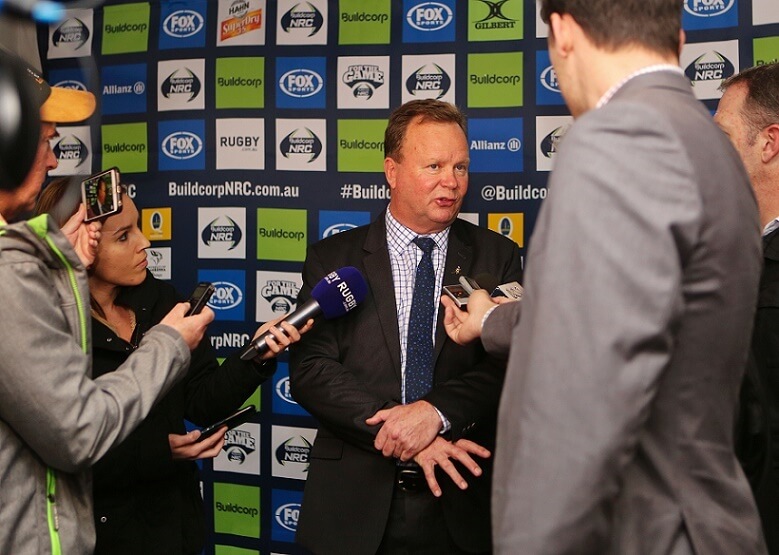 The ARU brought some consultant bloke in to consult them about Super Rugby's model, and he's said that they knew what they getting into (sorta) when the signed up to a bloated comp.
Colin Smith is the managing director of Global Media & Sports. Apparently he warned the ARU in 2009 and 2013 about changing Super, and wrote a 100-page report for RUPA when they were thinking of changing again. Here's what he had to say:
"They're right when they say they're bringing back rivalries but why the hell did they drop them?" Smith told Fairfax. "They should have said 'no' back then.
"It's one of the saddest stories I've seen. This is one report I would have liked to be wrong on because the sport has put themselves in self-destruct mode. The reason why they've had to do what they've done is because the ARU is close to being bankrupt.
"They say this is all about putting money into grassroots, well frankly that's a play on words.
"The report highlighted then that if you went ahead with the new Super Rugby structure it was going to kill the clubs and it was going to kill the ARU. Even though they got more in their media rights deal than we anticipated, it has actually has killed them.
"[ARU chairman] Cameron Clyne said he wasn't involved in any of this process of going to the new competition. That's bullshit. He was there on the board when the decision was made by that board to go with a new Super Rugby competition and that's what frankly signed their death knell.
"They adopted the ostrich management style: head in the sand and hope it goes away."
Former Tahs and RUPA chief exec Greg Harris was also an unhappy chappy:
"It's just very disappointing at the end of the day that while Bill's acknowledged the way forward, he's knew about it three years ago," Harris said. "All of those metrics were provided to him in 2014. Nobody holds him or the ARU accountable for their mistake. It's incredible.
"It was never ever in the best interests of Australian rugby. I just feel pretty bloody disheartened. If he had any courage then we wouldn't be in the situation we were in."
Poey Speaks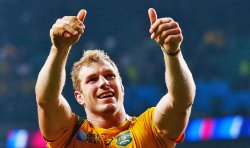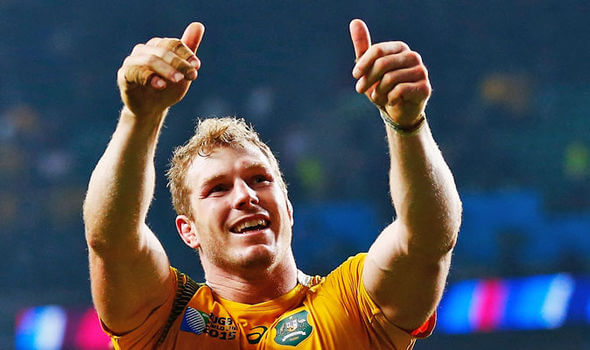 The Daily Telegraph have a lil' thing with David Pocock, discussing his year away and that. There's a lot so let's just get cracking shall we?
"We were based on a farm and for most of the Super season, we didn't have internet reception. We didn't even have running water," Pocock said.
"There was no watching games. We were very much away from it, so it was a bit of a forced break. But talking this idea through with Cheik a couple of years back or whenever it was, that was the plan. To really get away and freshen up.
"I have stayed in touch with a few guys. There's no denying the fact it has been a tough year.
"It's hard when you're not part of it but while it's been challenging, from what I can see there've been some real positives come out of it. Take the backrow – there's been a bunch of young guys given opportunities and that'll only make us stronger. I really believe that. I think we'll get back up there."
Rather ominously, Pocock – who's been on $800k or something while he's been on sabbatical – has been going around touching dangerous animals.
" [Tour guide owner] Nick Murray knows the individual elephants like he's mates with them. He knows their moods," Pocock continued. "It was incredible. Getting up close to wild elephants on foot, approaching lions on foot. Being in their domain, it was awe-inspiring.
"[Emma and I] helped run the property, growing tomatoes and so on. And we used that as a base to travel. It allowed us to explore some things around conservation and agriculture."
Apart from elephant chasing, Pocock also did a bit of time at Harvard's business school, and also played in Japan for a bit. He had to improvise to keep fit, and he found readjusting to rugby a bit hard.
"I improvised," Pocock said. "It wasn't a huge focus but I just kept things ticking over. Although, yeah, the first two weeks here in Japan were a rude shock. But I am loving being back into it."
But more importantly Poey, how are you feeling?
"I have certainly enjoyed it and I feel like it was the right decision," Pocock
"I am very, very grateful for the opportunity. I am lucky. The goal was to get away and then hopefully be able to really contribute leading up to the World Cup. I guess time will tell whether that happens but I am really keen to get back into it. I am excited about what lies ahead.
"I have enjoyed getting back into rugby again and I feel fresh. You certainly get a new sense of the opportunities that we have as rugby players to do what we love doing."
JOC Chats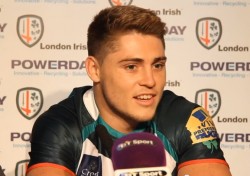 James O'Connor has been signed by the Sale Sharks this year, and as you do, had a chat to the Daily Mail about stuff.
Much like his brief time at the Reds & Friends a couple of years back, JOC is insistent he can turn around his bad boy rep.
"People think they know a lot about me because of the errors I've made,' he said. "You can't tell me that other people haven't done these sorts of things. I just get caught. I get drunk and get caught.
"But people don't know about the full story. There's no point me telling it because no one would believe me. They have made up their minds already.
"'It used to bother me because the perception came from an image that just wasn't me. I never said I was this good Australian private schoolboy. Friends know I like to have a good time. I like to think I'm a good person but many don't want to see me do well. There are a lot of guys in my position who people love to hate on."
Hmm. While JOC falls prey to that great, misunderstand sporting prodigy meme, saying peeps love to hate on you is a bit much. I mean, remember the cornrows??
Anyway, talking about that misunderstood thing:
"That was the toughest thing, being told, 'This is what a man is. This is what you have to be like'," he said. "I was still young and needed to learn those lessons for myself.
"All I was thinking was, 'Can't I just play and have fun? I don't know how to talk to a boardroom of CEOs about life goals. I don't even know myself yet'."
JOC is at Sale, as old pal Danny Cipriani introduced him to director of rugby Steve Diamond. Diamond has offered JOC a lot of support and confidence that he can turn around his career.
"Dimes just said, 'I prefer to know you're a bit rough round the edges but you've got the balls to be in there scrapping for the boys'."