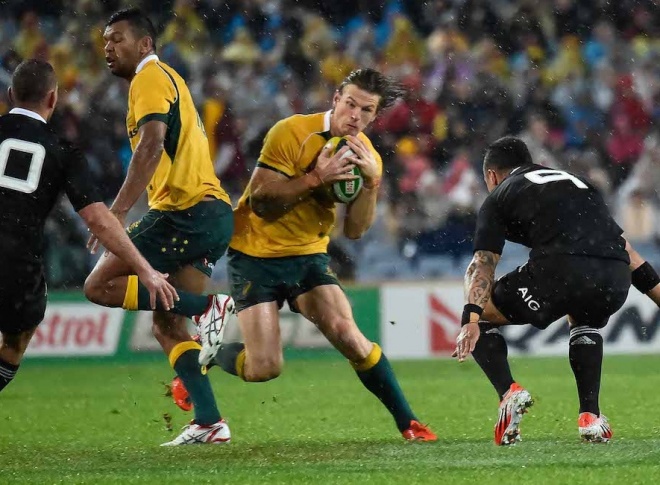 Monday's Rugby News has Rob Horne and Jake Gordon in the Wallabies, a lot of Cheika chat, a new CEO for the Rebels and a new coach for the Brumbies.
---
Replacements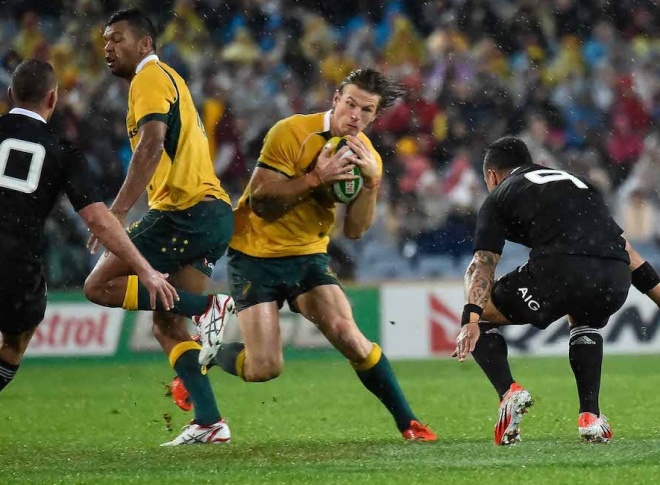 With Nick Phipps and Samu Kerevi injured, Michael Cheika has called up Jake Gordon and Rob Horne in their place. Phipps and Kerevi have been sidelined with sydnesmosis.
"Jake was involved in our camp in Canberra earlier this year and has really stepped up for the Waratahs in Super Rugby. He's another uncapped player but it will be good to expose him to the Test environment," Cheika said in a release (via rugby.com.au).
"Rob has been a strong leader in our Wallabies environment and his experience will be invaluable in this relatively inexperienced squad.
"We really want to put a strong emphasis on leadership in this team and we have some young leaders in this squad who are continuing to develop,"
Cheika Chat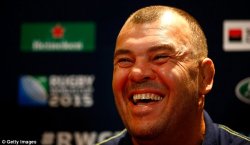 The Cheikmaster general announced the changes to the squad on the ABC's Offsiders program, in between some Melbourne journo talking about AFL for 15 minutes, and Gerard Whateley relating everything to racing. While he had the chance to get a word in, Cheika  also talked about rugby in Australia and how he wants his Wallabies to play.
"These first five games of our season, the three June Tests and the two Bledisloe Cup matches are going to be like an Everest for us," Cheika said (via the SMH). "We've got to be fully prepared and we've got to enjoy the challenge as well … and get stuck into it.
"I'm a strong and passionate believer in rugby in this country. Yeah there's some tough times on and off the field but it's what you get from those and how you respond.
"We've got to play with a certain attitude that says: Australian rugby – we're in for the fight.
"We've punched above our weight so far … and even to be where we are now; third in the world. "But maybe we've been satisfied at that level instead of going to the next step. You got to start believing and dreaming that. For the next generation of players, that's the mindset we want to put in their head."
"Rugby is never going to be the No.1 sport in Australia," Cheika continued. "We've got different upbringings around what our sports have been traditionally over the years but we've got a very strong, committed, loyal following. We have the ability to be everyone's second favourite [sport] because we play as a nation so often.
"I think we've got to have a bit more of that resilient attitude. It's about saying: 'I want to be brilliant for 80 minutes because I want to be the best'."
New Rebel Chief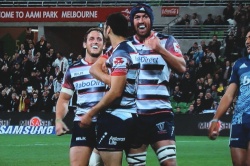 The Melbourne Rebels have announced they have a new CEO, which may or may not be indicative or something they may or may not know about the ARU and Super Rugby.
Now known as the former General Manager of Football Operations at the Rebels, Baden Stephenson will now take the hot seat. Stephenson has a "long history in rugby" having worked for 20 years in Australia and Japan, including four years as the GM of Sydney University Football Club.
"Baden was integral to establishing a stable football department after the club's initial seasons were plagued by significant turnover of players, coaches and administrators so his experience and knowledge of Victorian rugby will be key to our future," Cox said in a media release (via rugby.com.au).
"After the most challenging year in which the club's future was negligently brought into question, Baden will be responsible for consolidating our operations and lead the Melbourne Rebels into a new successful era."
"I am really humbled by the opportunity and see the appointment as a huge honour," Stephenson said.
"While there is plenty of hard work ahead, the Club has some great people and foundations in place and I really look forward to leading the Club into the future."
New Brumbies Coach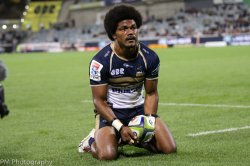 Assistant coach Dan McKellar will be the Brumbies' next head coach, replacing the Wallabies-bound Stephen Larkham. McKellar has been hanging around the joint since joining in 2013.
"We have lots of young talent at the club and are in the process of looking to consolidate our playing resources for next season," McKellar told the Australian.
"We are already preparing for the 2018 season in terms of new acquisitions that will help keep the Brumbies at the forefront of Australian Rugby."
McKellar, who has signed a 2-year contract, is really excited to see some big names back next year.
"David [Pocock]'s a world class player, one of the best in the world, so it will be great to have David back and that experience," McKellar also said to the Australian.
"Hopefully he comes back refreshed and re-energised and ready to contribute to the Brumbies again. Christian [Leali'ifano], all things are heading in the right direction there so it'd be great to have him back on field as soon as possible."
Asked about what he's going to do, McKellar said this:
"The Brumbies have always been known for our set pieces, our defence and our structure. What we're trying to evolve is that attacking style and that will continue.
"I'll put my own touch on things in a couple of areas but I think succession planning and taking over from Stephen allows us to continue on a similar path."