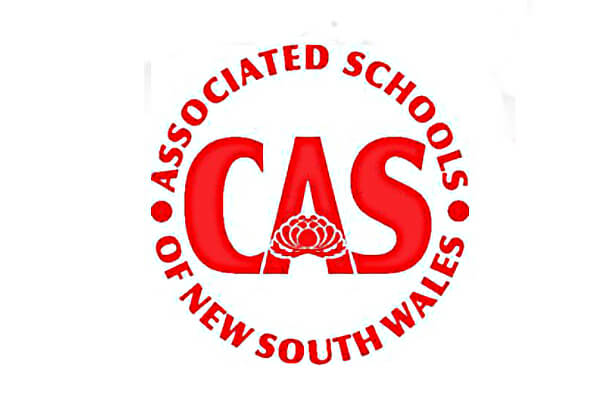 The first round of the CAS competition started yesterday. The three favourites from the trials were Waverley, Knox and Barker and one of them got a shock.
But they were just trials. What would happen when the pressure was on?
Barker v Trinity
By Rod Skellet
Barker scored five tries to three to defeat a very good Trinity side, 31-21.
Trinity attacked in the first ten minutes with locks Yazbeth and Driessen giving clean ball to a crisp backline. Their scrumhalf and captain, Chambers teamed well together with 10 Edmed to give the centres Payne and Ilias good opportunities.
A well-worked blindside move by Barker put them in Trinity territory for the first time and they took advantage with Tejcek 9 finding rampaging hooker Billy Pollard, who crashed over the chalk. Barker 5-0

Trinity hit back after a series of Barker errors gifted Trinity possession deep in Red territory. Their backs capitalised on this and fullback Tanner scored after a slick backline move. Trinity led 7-5 after the conversion.
Barker's game started to fall apart. In the next 20 minutes as simple passes were dropped, possession was kicked aimlessly away, and knock-ons were made under no pressure.
Meantime Trinity kept it simple. A nice step by 10 Edmed, had Trinity in next to the posts.
Half-time score: Trinity 14 – Barker 5
Barker came out firing in the second half, with Reimer 8, launching one of his barnstorming runs to crash over. Trinity 14-10.
Trinity were convincing in the set piece; Driessen 5 was dominant in the lineouts while props Ginis and Lambert were being good piggies, keeping things tight and retaining possession.
With penalties going Trinity's way, a nice blindside move instigated by 8 Stead off the back of an offensive scrum had 11 O'Neil in for them.
This was looking like a boilover as Trinity led 21-10 with ten minutes left.
The with the season on the line already in the first game, Barker clicked.
Powerful runs by LHP Chalmers and 13 Graham got the Reds in striking distance and Melchior scored his first of two tries from a maul close to Trinity's line.

This one was converted and Barker were just four points behind with Trinity ahead 21-17 with five minutes remaining.
Then a story-book lineout steal and crash ball run by 6 Northcote, set up Lloyd 11 to put Barker under the posts. Converted; Barker were up now 24-21 with two minutes left.
They had another one in them though and with an attitude of "the best way to protect a lead is to extend it" Chalmers and Flaherty combined to put Melchior in for his second.
Final score: Barker 31 – Trinity 21.
The wrap-up
Trinity are a game side. They had about 65% possession for 70% of the game, and deservedly had the lead for a long time. They would have done better if they had given their strike weapon, Hollingworth-Dissent, more opportunities.
Barker played their get out of jail card today. Losing lock Dring early did not help their cause but Waverley and Knox will beat them by 25 points if they play like that.
But good teams find a way to win and although they got a shock Barker did that today.
The players
Best for Barker: Northcote, Chalmers, Lloyd.
Best for Trinity: Driessen, Payne, Ginis.
---
Cranbrook v Knox
By "Waratahs To Win"
Many people in our forum have written-off Cranbrook this season. The only problem is nobody has told the Cranbrook forward pack.
The Cranbrook forwards started the game hungry for ball and they put Knox under a lot of pressure at the break-down. Knox were rattled and committed several penalties and turnovers.
One of these penalties led to first points from the boot of Finnbar Stenmark. Cranbrook led the game 3-0 for the first ten minutes.

Knox responded with an impressive jinking try by no. 8 Dan Garing. Not converted.
Stenmark slotted another penalty goal. The Cranbrook forwards were outplaying Knox in broken play and appeared to want it more. In particular, 6 Harvey Tilley and 8 Jordan Maples were being hard over the ball and aggressive.
Late in the 2nd half, the score was still 6-5 to Cranbrook until Michael Pavlakis was put into a gap and scooted for 50m, then offloaded for Tom Cameron to score under the posts. Woodcock converted.
The Cranbrook forwards had outplayed Knox despite having a weaker scrum and lineout. However, the Knox backline was looking dangerous.
Half-time score: Knox 12 – Cranbrook 6.
The Knox coaches must have given their team the usual half-time wonder-juice and pep-talk. A high catch from the re-start by Nick Frost led to a series of forward and back inter-play for Brady Dawson to crash over from the base of a ruck. The try was converted.
Cranbrook were struggling to contain the Knox pack now and were denied much possession. Knox's confidence grew leading to a chip kick and chase by Woodcock being offloaded to Tom Humphries who scored. Woodcock converted.
Humphries then scored his second try from the back of a ruck. It was converted.

Cranbrook were struggling to contain the Knox backs who were running and passing freely. Their frustration led to their no. 7 being yellow carded. Stenmark's kicking game was not making great inroads and with their limited possession they weren't running much.
Woodcock showed a more varied game for Knox and was mixing it up with kick, run, pass, and creating more options. It was a critical point of difference.
Frost wasn't going to be kept without points and scored from 25 metres out with a swerving and stepping run that would make any winger proud. It was converted
From then on it was one-way traffic, with Knox half-back Ben Hansen scoring a try from diligent support play.
Final score: Knox 47 – Cranbrook 6
The wrap-up
While Cranbrook did not cross the Knox line in the match, the performance by their forward pack in the first half was exceptional and will give them confidence for the rest of the competition.
The Knox backline were dominant. When the forwards clicked in the second half and combined with the backs they were too good on the day.
Best players
Knox – Garing, Humphries, Pavlakis, Woodcock
Cranbrook -Tilley, Maples, Crowley, Andreas
Scoring
Knox 47 (Humphries 2, Garing, Cameron, Frost, Hansen, Dawson tries; Woodcock 6 cons) beat Cranbrook 6 (F.Stenmark 2 pens.)
---
Waverley v Aloys
By "Up The Guts"
From the kick off it was obvious that both teams had turned up to play, they traded hit for hit before Waverley conceded a penalty within kicking distance of the goals and handed Aloys an early three-point lead.
But when Alex Rahme popped his shoulder and was subbed off, it was clear that they had lost a key figure in their line-up.

Soon after Phoenix Baldwin finished off a line break and scored in the corner. It was converted. Similarly, THP Finn Wright went over for his first of two tries of the back of a slick move when he ran the inside channel before dotting down under the crossbar untouched. Converted – Waverley 14-3.
This would be the last try of the half though Aloys mustered another penalty goal to stay within striking distance. Their defence was commendable for 25 minutes of the half, but they let their guard down for ten minutes and the strong Waverley team made the pay.
Half-time score: Waverley 14 – Aloys 6.
Waverley came out firing after the break with a point to prove, and went about their business.
Early on Wright steam-rollered over the Aloys goal line for his second. From there Waverley showed us why they are one of the front runners in the competition, led by their captain Ben Donaldson, who bagged two meat pies himself, showing ability to run in broken play, and pace.

Aloys did their best to halt Waverley's rampage with Pat Flaherty and captain Tom Partington, muscling up in defence and leading from the front. They were competitive in the set pieces, but the key factor in their downfall was their weak presence at the breakdown in the second half.
Waverley scored a few more tries, but the the the try of the day had to go to Waverley lock Finn O'Sullivan near the end of the game. He was on the end of a skilful piece of rugby from his scrumhalf, who ran wide from the ruck drawing two Aloys defenders before giving a slick behind-the-back pass to O'Sullivan, who went over untouched.
The wrap-up
Aloys put up a fight in the first half, but their their relatively young team was not able to overcome the quality side that Waverley has put together this year.
Aloys must work at competing at the breakdown and not standing so deep in attack if they are to challenge the bigger schools this season (which they have the potential of doing).
Waverley, just need to maintain their dominant attack and hard-hitting defence but they will need to start better against Knox and Barker. They will be sweating on the the the injury that Wright suffered in the second half because he is their commanding forward.
Best players:
Aloys – Patrick Flaherty (12), Tom Partington (8), Alex Di Sano (9)
Waverley – Finn Wright (3), Luca Moretti (4), Ben Donaldson (12)