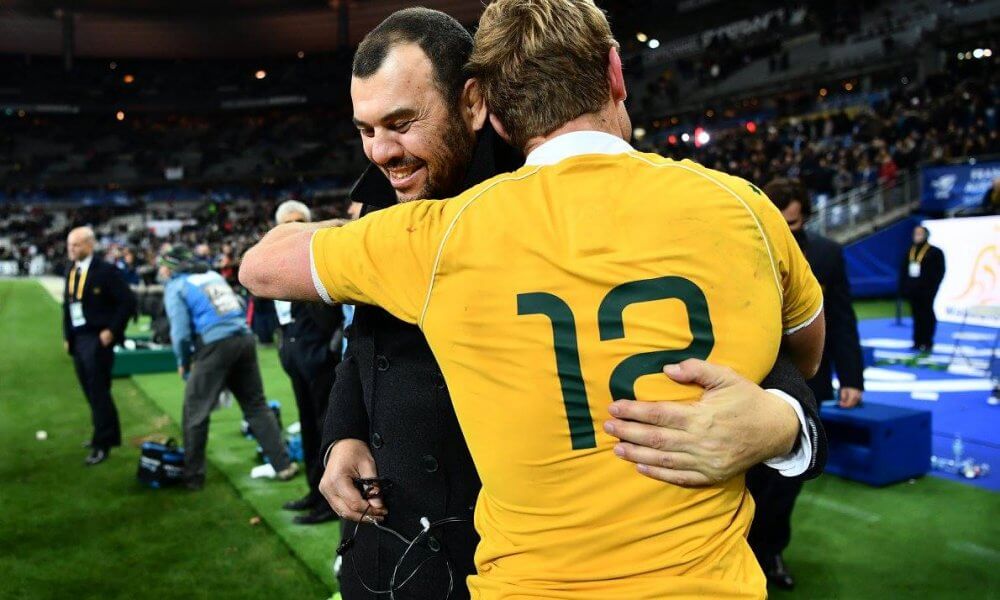 Monday's Rugby News has Cheika's thoughts on the game, the results from the National Sevens, foreign coaches saying whacky things and all the results from the weekend's play!
---
Game Good, Scrum Bad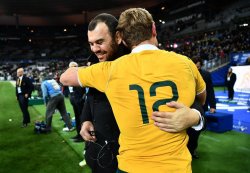 Michael Cheika's happy about everything except for the scrum, after yesterday's frog stomp. The Wallabies lost all ten scrums, including three of their own.
"We definitely were beaten in the scrum area," Cheika said according to the SMH. "One key scrum we got turned over but we'll fight back. We've come a long way in the scrum and maybe the combination of tactics tonight didn't work for us in that area. We'll get our stuff right and get ready for both games that we've got next week.
"Maybe we just are doing too much of the right thing because the angles of different props that we're encountering is not how it's supposed to happen … it's supposed to be square scrummaging," Cheika nuh-uh'd, "What do you do? Sometimes that happens in a game and you've got to be resilient and get out of it, that's all there is to it."
On the positive side, Cheika also said this:
"I was just really proud of the effort. We made some mistakes as well but I feel like there was a lot of commitment there from our lads. That gives them the opportunity to eye-ball each other in the dressing room after the game and say, 'you know what, I did my job and I can look at my teammate straight in the eye' and that is all there is to it."
National Sevens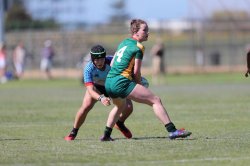 The ARU ran a national rugby sevens championship over the weekend, with Queensland coming up trumps in both the mens and womens competitions.
Staged in Adelaide, the event saw representative teams from every state and territory. NSW and Queensland were the only states to field two teams, while an Indigenous team, and teams made from Australian Universities and the Defence Force also took part.
The Queensland Red team (as opposed to Queensland White), featuring national team members Dominique du Toit and Georgie Friedriechs, beat NSW Blue 29-17 in the final of the womens half of the comp. In the bowl competition, Australian Universities came out top while NSW White won the plate.
In the mens leg, the Queensland Red team also won the cup, beating Australian Univerities (featuring Ben McCalman's cousin Jack) 31-19. The bowl was won by the Defence Form team, and the plate is being taken home by the Victorians.
Andy Friend, coach of the mens national sevens team, said to rugby.com.au, "What's nice to see that there is another crop of players beneath pushing the guys above them, which is really important, you need that competition. It was really good to see that there is talent out there."
The mens and womens national sevens teams are gearing up for the opening tournament of the 2016-7 series, which will be held in Dubai over the weekend of 2-3 December.
Eddie & Steve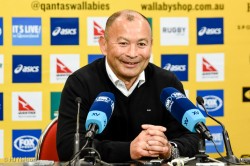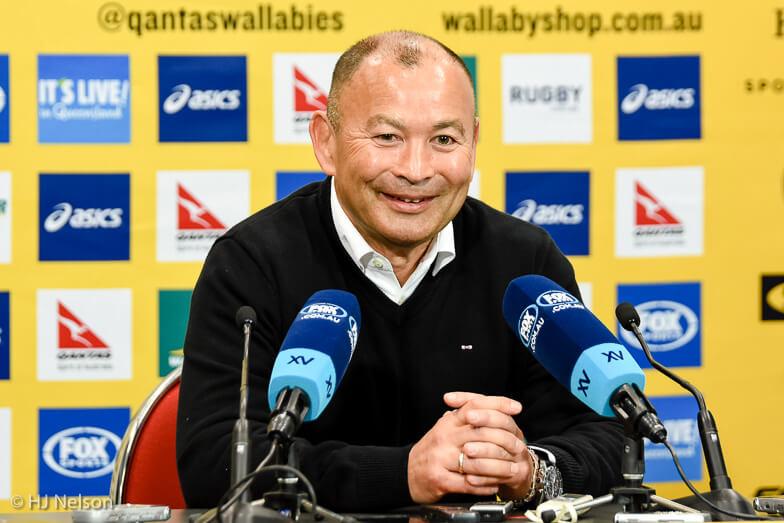 Eddie Jones has jumped in on Wales, criticising them for only beating Japan 33-30 courtesy of a last-minute drop goal.
"There will be some tears. The Japanese cry when they win and they cry when they lose, so there will be plenty of tears," Jones said, reports ESPN. "It's a fantastic result for them and Wales were obviously complacent again.
"You look at the side Wales put out, they shouldn't be winning by three points against a Japanese team that has seven or eight new caps. And those new caps are coming out of company rugby. You or I could play company rugby. It's not a good result for Wales." Slaaaam dunk.
Meanwhile, Steve Hansen has got into trouble after snapping at an Irish reporter Claire McNamara post-game.
McNamara asked four questions about the All Blacks physicality and perceived gamesmanship, citing two yellow cards (one for infringing at the breakdown and another for a high tackle) and a lopsided penalty count (14-4).
Hansen attempted to flat-bat questions until finally snapping, saying "Do you want me to tell you we're a dirty side or something? Is that what you're saying?" Oooh dats nasty.
Makes you think how the Kiwis would respond if Cheika said this. You can check out the interview below:
Steve Hansen gives his post-match verdict to @rterugby: "Do you want me tell you we're a dirty side?" https://t.co/pb0YIIqZd7

— RTÉ Rugby (@RTErugby) November 19, 2016
All The Results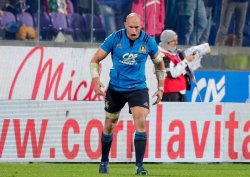 It was a big, big round of international test match rugby union football this weekend. Big!
In the biggest game of the weekend, Ireland lost to the All Blacks 21-9. But that wasn't before the Irish saw the light and starting accusing the Kiwis of rabid gamesmanship.
Ireland are getting killed by the officials in this rugby match against NZ and referee's assistant Richie McCaw isn't even playing

— Barry Glendenning (@bglendenning) November 19, 2016
South Africa lost to Italy 20-18 in what's the biggest shock result in world rugby since…South Africa lost to Japan. In the other big games, Scotland managed to edge Argentina 19-16 while Wales escaped against Japan 33-30. Eddie's England continued their good form and roundhouse-kicked Fiji 58-15.
Around the other grounds, Georgia beat Samoa 20-16, Tonga did the USA in 20-17, Spain flogged Uruguay 33-16, Romania saw off Canada 21-16 and GAGR's very own Germany conquered Brazil 16-6.
The rugby hipster's story of the round is South Korea's comeback 38-36 win in Chile. Tier 2 Rugby says the score was 36-7 in Chile's favour with 25 minutes to go – meaning that South Korea scored 31 points in the last quarter. Wowzer.
Full Results:
Australia 25 France 23
Ireland 9 New Zealand 21
Italy 20 South Africa 18
England 58 Fiji 15
Scotland 19 Argentina 16
Wales 33 Japan 30
Georgia 20 Samoa 16
Tonga 20 USA 17
Romania 21 Canada 16
Spain 33 Uruguay 16
Germany 16 Brazil 6
Chile 36 South Korea 38
---
GRAND SLAM CRAFT BEER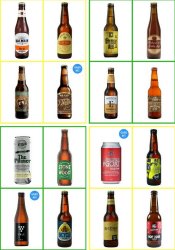 There's only one thing better than watching a clinical David Pocock pilfer, and that's drinking some craft beer while you watch your rugby.
Green & Gold Rugby has teamed up with The Craft Beer Market to offer a stonking deal for you. For $84 delivered, you can get your hands on 16 of the finest craft beers around.
This pack has everything – pilsners, pale ales, Indian pale ales, golden ales, bright ales, double lagers (if there can be Two Dads, there can be double lager, right?), wheat ales, chardonnay IPAs, and summer ales.
All you have to do is enter the code "GAGR84" to receive your discount on a lineup of beers that would give the current Wallabies XV (plus coach Cheika) a run for their money.