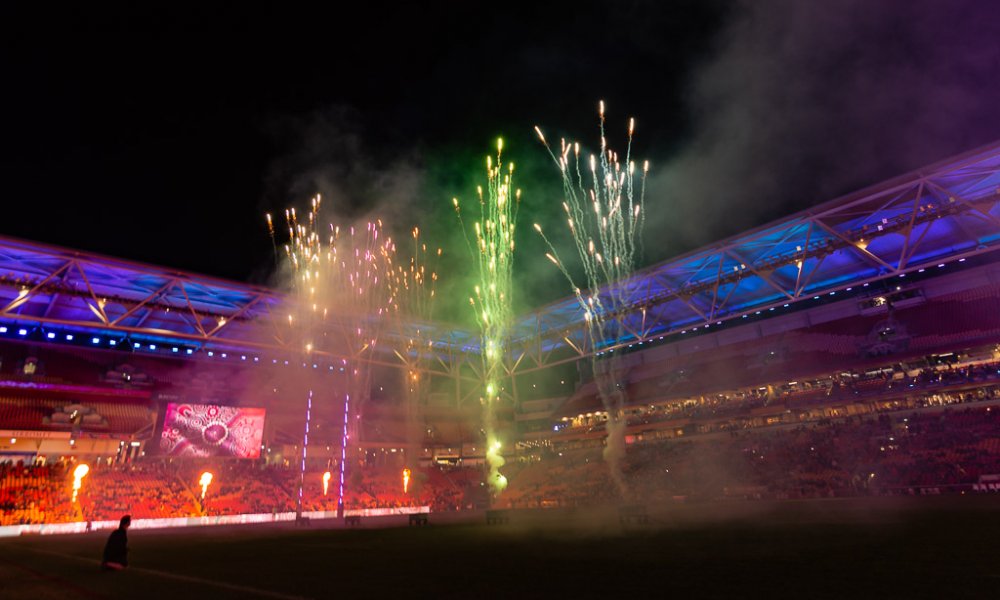 So here we are, games all played for the year and it's that time when we can sit back and reflect on the year that was. I hope you enjoy my last post for the year, it's been a lot of fun doing this and the banter has, for the most part, been awesome. Special thanks to Yowie for stepping up and sharing the load with me as work wouldn't allow me to do this every week. I'm thinking about a refereeing piece to put up over the break just to keep the site going so check in occasionally as you never know what may be there from me or others. If you have any questions on the refereeing that you'd like looked at then put them I the comments and I'll see what I can do.
The 'worst week in English rugby history'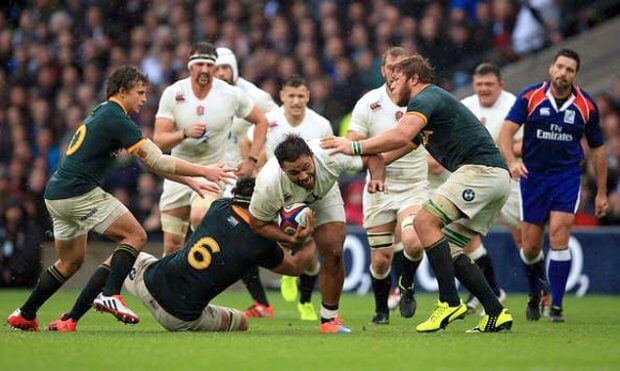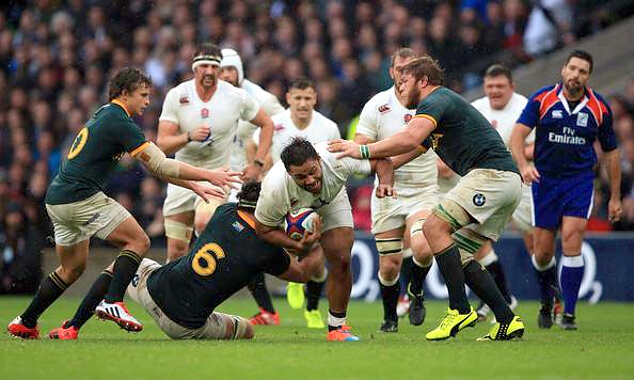 Well, according to Sir Clive Woodward anyway. In Planet Rugby here Sir Clive bemoans the result of last weekend. England were completely overpowered, as well as being outplayed, by the Springboks at Twickenham as the visitors went away with a dominant victory. This gave England its worst year since 2008 and, to be fair, the country has had some pretty disappointing results all round under Eddie's guidance. Performances have declined steadily since claiming the 2020 Six Nations title with few outward signs that they'll improve before the RWC just 10 months away.
"This was the worst week in English rugby history," Woodward told The Mail on Sunday. "The game in this country is a total shambles and defeat to a South African side without nine of its best players showed it." Woodward went on to say "When are the leading figures at the RFU going to wake up and realise English rugby is in trouble? Everything is not OK."
Other people are joining in this with former full back, Mike Brown, who played under Jones, agreeing with Woodward. He believes that the head coach is not being made answerable to his decisions. "I have stopped believing what comes out of Eddie Jones' mouth. I'm hearing the same things over and over again," Brown told The Mail on Sunday.
Now, while I admit Eddie seems to've got a few things wrong and is making selection decisions that make DR's look good, dear old Sir Clive seems to have let his annoyance (was going to say hatred but that may be too harsh) cloud his memory a bit. Sure the result last week, and a few before that, wasn't good but are they worse than getting kicked out of the RWC at the pool stage when you are the host of the tournament, or losing to Australia 76-0 in 1998 when he was the coach of the team?
I think it'll be interesting to see if Eddie survives the end of season review and what, if anything, will be put in place to assist him if he stays. Eddie is certainly a polarising figure and with a multi million 8 year deal on the books with the USA, maybe he won't care if he gets punted.
Warren Garland tipped for second stint with Wales as Pivac faces review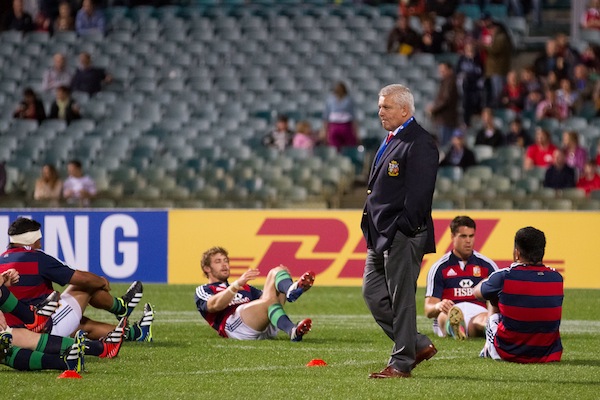 With Wayne Pivac's job looking a bit tenuous ahead of next year's RWC after some pretty poor results this year and especially following the loss to Italy in last year's Six Nations. BBC Rugby reports here that Warren Gatland is the leading contender to take over as Wales coach if the Welsh Rugby Union decide to replace Wayne Pivac.
The WRU is holding a review after the dismal autumn campaign that will consider Pivac's position. Wales suffered defeats against New Zealand, Georgia and Australia with a solitary win against Argentina.
Gatland could be in line for an interim role until the RWC in France. However, as yet no official decision has been made to part company with Pivac or any formal deal agreed with Gatland.
Pivac is in danger of paying the price for the Georgia loss, which came eight months after a first Six Nations home defeat by Italy. Wales have lost nine out of 12 matches in 2022 and suffered 20 defeats in 34 games during Pivac's threeyear tenure. There've also been highlights, with a first test win over the Springboks in South Africa in July, plus the 2021 Six Nations title success.
Meanwhile, hooker Ken Owens says the autumn internationals were difficult "for a number of reasons" which he "was not going to go into today. That's how it is. We need to stay tight, see what happens, and hope Welsh rugby sorts itself out." he concluded.
I think Wales is facing a lot of similar challenges to Australia with a declining rugby population, lack of funding and competition with the NH clubs for players. At the same time Pivac seems to not know who his best players are and the constant changing of players is adding to the struggle the players face. Sound familiar?
Australian Sevens sides confirmed for Dubai, Cape Town
As written here in rugby.com.au the Triple-Crown-winning women begin their title defence, with coach Tim Walsh keeping a settled lineup as they prepare for back-to-back rounds. Charlotte Caslick and Demi Hayes will again serve as co-captains, with Caslick recently named World Rugby Women's Sevens Player of the Year.
They are joined by Wallaroos duo Sharni Williams and Bienne Terita after their stint in the 15s game during RWC2021 in New Zealand. "We are expecting all teams to be at their best from the first game, and there is plenty at stake due to the promise of Olympic qualification" said Walsh adding "Last year, we proved we could go out there and consistently win – our objective this year is to better ourselves every single day."
John Manenti has been forced into two changes from the men's side that claimed the opening leg in Hong Kong earlier in the month. Darcy Lancaster (shin) and James Turner (quad) have been ruled out with their places taken with the return of Matt Gonzalez and the selection of Jordan-Lee Bacon. "Though we enjoyed great success in Hong Kong, it doesn't make our next step any easier – our pool games against Kenya, Great Britain and South Africa will make for a tough day one," Manenti said.
Women's Team
Charlotte Caslick (co-captain)
Demi Hayes (co captain)
Madison Ashby
Lily Dick
Dominique Du Toit
Tia Hinds
Alysia Lefau-Fakaosilea
Madison Levi
Teagan Levi
Faith nathan
Sarah Paki
Bienne Terita
Sharon Williams
Men's Team
Nick Malouf (captain)
Tim Clements
Stu Dunbar
Matt Gonzalez
Henry Hutchinson
Nathan lawson
Jordan-Lee Bacon
Maurice Longbottom
Ben Marr
Kye Oates
Henry Paterson
Dietrich Roache
Josh Turner
Reducing the stoppages and enhancing the fan experience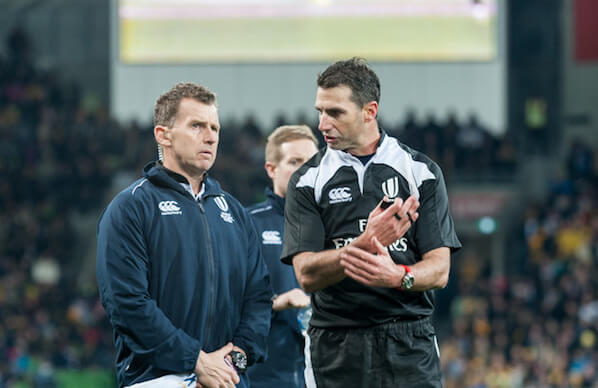 World Rugby is looking at some changes to the laws after key stakeholders met last week to consider ways to improve the flow of international rugby. The proposals explained here will be considered in the coming weeks. While this month's men's autumn series has produced some compelling matches, there has continued to be widespread disillusionment at the low ball-in-play time and the number of stoppages per game.
Some of the changes that have been suggested include:
A countdown 'shot clock' timer on scrums, line-outs and kicks at goal. A countdown shot clock, displayed on the big screens, would encourage teams to restart with greater urgency from set-pieces, while kickers would be required to kick for goal within the time limits. If this was in place it may have reduced some of the angst felt by some most Wallaby fans in the first Bledisloe Cup game. Personally I though Foley got his just deserts and had no issues with the call at all.
Reducing the amount of time spent on TMO referrals, with the aim of a quicker and more binary system. This would be extremely helpful although I think reducing the TMO back to scoring play only with citing for foul play after the game a better idea. I'm happy for the TMO to come in for clear foul play but I think they should only address law 9 issues that are missed by the referee. Forward passes, offsides and the like should remain with the onfield officials only. I'm also OK with a TMO seeing foul play and leaving that until after the game if there was no material impact of the foul play on the game.
Reduction of the constant arrival on the pitch of water carriers. I am 100% behind this one. I'd also like to see the removal of these water breaks that allow fat unfit players to compete with those who train harder.
Enhancing the in-stadium fan experience by broadcasting interactions between the referee and television match official [TMO] and also explaining why an incident is being reviewed. While not a completely bad idea I think this could open up a lot more negative issues than positive ones and needs to be looked at further.