Happy Thursday Comrades. Australia have played their final match at this year's World Cup.
As always this is a fan run site and any contribution is always welcome feel free to reach out to me at happyman@greenandgoldrugby.com.au be it with an article an idea or an opinion piece. We also have a submit an article page as the vision is that world domination.
RWC – What Did We Learn?
France are paying the injury gods at the moment but have serious depth.
Ireland and Fiji are under the most pressure, lose without a bonus point and you're going home.
South Africa want a very slow game but are at the pointy end.
New Zealand had a great game against a poor Italy.
Australia, a win is a win is a win but realistically we deserve to go home.
I still feel the refs give the perceived lesser team the rub of the pineapple.
South American ris on the rise.
How teams handle the pressure will determine much over this weekend. Ireland, Fiji and France could miss out if they fluff their lines this weekend.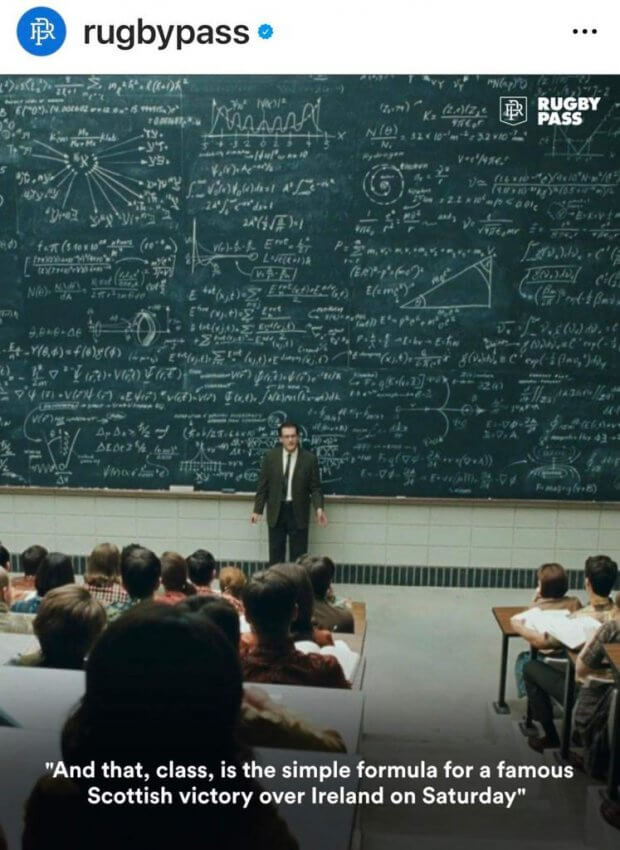 Happyman's – Anti Wallaby XV (XXiII)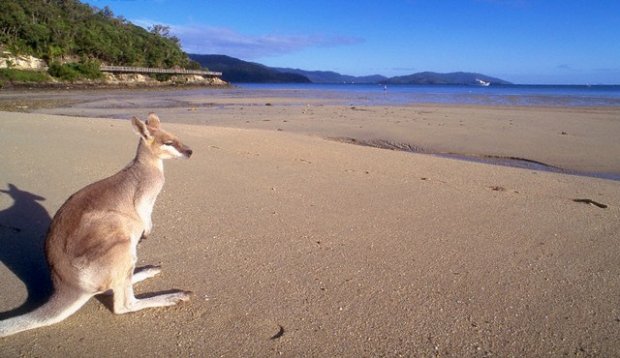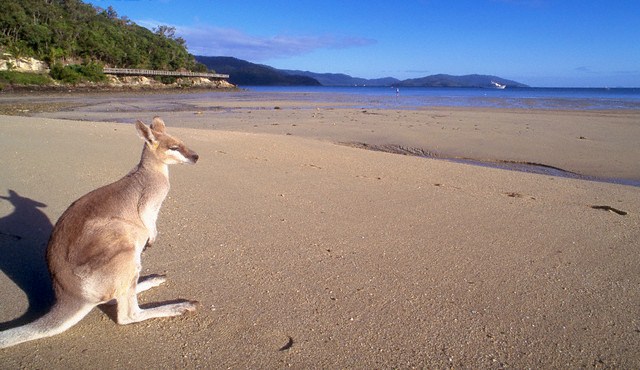 In the Omnishambles that is the Wallaby 2023 World Cup campaign I decided to pick a starting XV that I think would beat the current national team using players from outside the squad. There're a few where I'd obviously prefer the incumbent but to be honest not many.
What do you think?
Scott Sio
Lachie Lonergan
Ollie Hoskins
Issac Rodda
Cadeyrn Neville
Jed Holloway
Micheal Hooper
Harry Wilson
Ryan Lonergan
Noah Lolesio
Corey Toole
Hunter Paisami
Len Ikitau
Andy Muirhead
Josh Campbell
Billy Pollard
Jacob Ellof
Harry Johnson-Holmes
Harry Hocking
Liam Gill
Spencer Jeans
Quade Cooper
Josh Flook
Coaching team: me, just to make sure everyone is there, the balls are pumped up and the tackle pads are in place.
Forwards: Nutta
Backs: Quade
Finlay Bealham on why he left his homeland to chase a dream in Ireland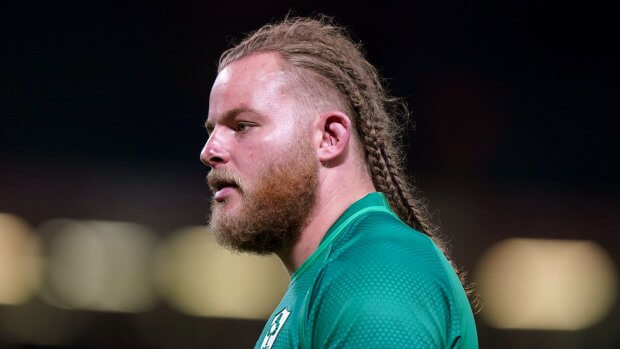 Originally from the Irish Times via Rugbypass Here
This is an example of what I call rugbynomics at work: a young player who we cannot afford to let mature goes away for the opportunity. Forget mungoes, I'd rather have quality tighthead props. When Zane Nongoor is the answer at tighthead we're in trouble (although he may yet develop).
Ireland prop Finlay Bealham is determined to "make the minutes count" as he prepares for a crucial showdown with Scotland following a frustrating start to his maiden Rugby World Cup. Australia-born Bealham made his first meaningful contribution of the competition by coming off the bench to help secure a statement 13-8 victory over defending champions South Africa in round three. He'd been left out of the matchday 23 for his country's opener against Romania and was then forced off by a head knock just 10 minutes into a second-half cameo the following week against Tonga.
Bealham, who showed his quality with some fine performances in this year's Six Nations Grand Slam triumph, has won most of his 34 Test caps as a replacement and is understudy to first-choice tighthead Tadhg Furlong. Bealham turns 32 next Monday and will celebrate his birthday either preparing for a last eight clash with France, New Zealand or Italy, or reflecting on elimination.
The Connacht player is eager to extend the "surreal" experience of playing on the world's biggest stage and continue representing his late Irish grandmother, whom he thinks about when singing Ireland's Call. "I moved over originally when I was 18, 19 years of age having a dream of playing professional rugby and I moved over because the dream seemed a bit harder where I was in Australia," said Canberra-born Bealham. "I had that Irish heritage through my mum's side of the family. I was really tight with my nana at the time. She used to ring me every day when I was in Galway and I remember one time I forgot to bring my phone to training and she ended up calling me like 70 times, it was something crazy, you wouldn't believe it.
"I suppose to represent my nana, who I was always close with growing up, representing all them, would I have thought I'd be here a good few years later at a World Cup? It's pretty surreal. Every time I get to wear the jersey, every time I sing the anthem, I always think of my family and everyone who sacrificed for me to get to where I'm at."
Go well young man.
https://www.instagram.com/p/Cx790D-IIuK/?igshid=MzRlODBiNWFlZA%3D%3D&img_index=1
Super Rugby U16s and U19s Team of the Week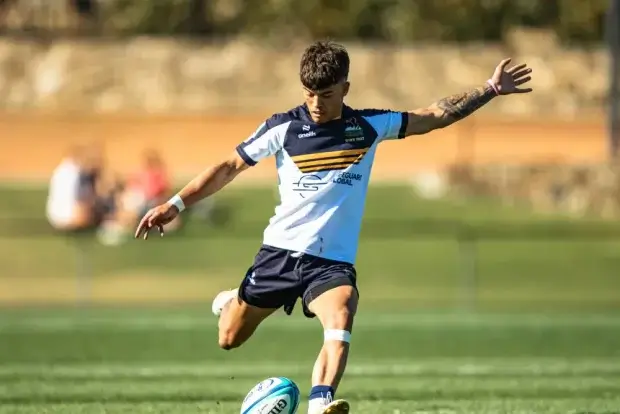 Some Good News
Again for those who think Stan are part of the problem they are televising these games. Try and find this content for the NRL or AFL on Fox.
Article from Pravda Here
Ballymore to host 2023 Oceania Rugby Sevens Championship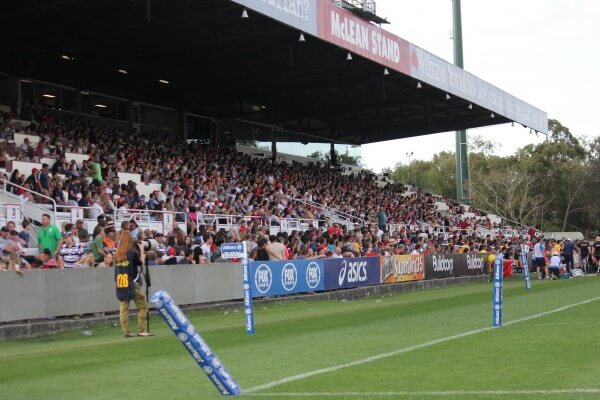 From Reds Media Here
Queensland Rugby Union CEO David Hanham said, "We're excited to host the Oceania Rugby Sevens Championship at Ballymore later this year.
"It's a proud and historic milestone for the Queensland Rugby Union as it will be the first major international event at the newly opened National Rugby Training Centre and McLean Stand as part of the redeveloped Ballymore facility. Ballymore is a precinct unlike any other stadium with green space, food trucks and pop-up bars creating a festival atmosphere where you will want to arrive early and stay late. Ballymore is also an Olympic venue for the 2032 Brisbane Games with Rugby Sevens a gold medal winning Olympic sport for Australia. The Oceania Rugby Sevens Championship is set to be a great tournament that will not only provide an entertaining experience for the competing teams and fans visiting Ballymore, but a golden pathway for future sevens talent ahead of the 2032 Olympics," said Hanham.
The 2023 Oceania Rugby Sevens Championship features 25 teams – 15 men's and 10 women's teams from 14 countries in the region participating. 18 teams will be vying for Olympics qualification. The top placed men's and the top placed women's teams in the Olympic qualification sections of the 2023 Oceania Rugby Sevens Championship will qualify to the 2024 Paris Olympics.
Oceania Rugby General Manager, Frank Puletua highlighted the significance of these events said, "This championship is not just a sporting event; it's a celebration of cultures, traditions, and the enduring spirit and skill of rugby players across Oceania. It's a chance for emerging and established talents to shine on a global stage and take a significant step towards achieving their Olympic dream."
The tournament draws will comprise both an International (pre-qualified Paris 2024 and non – IOC teams) and Olympic section (teams vying for Paris 2024 qualification) and will be played concurrently over three days. The initial stages of the draw in the Olympic section are designed to satisfy Olympic Qualification criteria before the draws are merge into the overall Oceania Rugby Sevens crown deciders.
The women's Olympic section of the tournament will feature American Samoa, Fiji, Cook Islands, Papua New Guinea, Samoa, Solomon Islands, Tonga, and Vanuatu all vying for the sole qualification spot to Paris 2024.
The Men's Olympic section will see these national teams and others battle it out for a final spot joining Australia, Fiji, and New Zealand in Paris. The Men's International section will feature arguably the world's premier sevens teams with Australia, Fiji, and New Zealand pooled together with Niue and the Oceania invitational team.
The Australian 7s Men's Coach John Manenti said, "After our first real break in over two years, it's great to be back playing a few of the best teams in the world. "Current World Series Champions New Zealand and current Olympic champions Fiji will be great preparation for our season ahead and a chance to claim the early bragging rights as the champions of Oceania. As always, the opportunity to play at home is great motivation & we hope the locals come out to support us".
This year's edition of the Oceania Rugby Sevens Championship will see the American Samoa women's team make their International Sevens debut. The American Samoa President said, "After 12 years of becoming a full member of World Rugby, the struggles of putting together a women's team to represent American Samoa in the world stage of rugby was surreal. It was very difficult. Not only is rugby not an American sport, but the mentality of our local people, that rugby is a sport only for men.
"Nevertheless, we did not give up. Although very few in numbers we explored every avenue to ensure there will be women teams in all of our competitions. The people of American Samoa are very proud in supporting for the first time American Samoa's women's team's participation in this year's Oceania Olympic Qualifier Tournament." The American Samoa Women's team, Segaula look forward to bringing their excitement to Brisbane!"
A total of 66 matches (35 men's and 31 women's matches) will be played across three days of competition. The tournament draw will be released on 18 October 2023.
Hoss with the RWC news tomorrow.