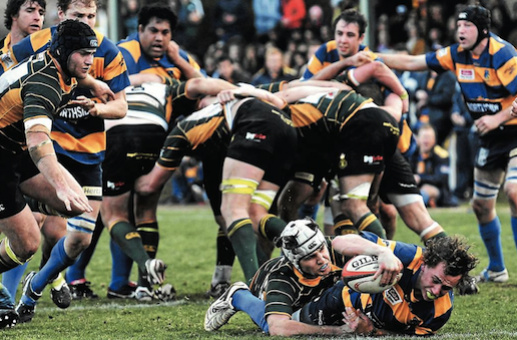 Premier Division First Grade – Aggies v Albury @ 3:45pm Conolly Park #1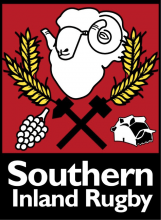 The 2012 season has been defined by these two teams and it is fitting that the two best teams in the zone are facing off on Grand Final Day. It was one a piece leading into the Major Semi two weeks ago when Ag College got up over the Steamers by one point which really sets the stage for a showdown this weekend and only highlights how close these two teams are in terms of quality and effort.
Ag College had their scouts over at Yanco last week keeping an eye on the Steamers which shows that they are well and truly committed to bringing home the silverware in 2012 after being bridesmaids for the last two seasons. The boys from Beres Ellwood have plenty of Grand Final experience having been there or thereabouts for the past 6 seasons. Having said that, Albury have been in the top four in recent seasons and have a very experienced playing group who are driven to succeed in their last hurrah.
Both teams are ably led by their classy Number 8's and Captains – Dave Armstrong (Aggies) and Nathan Bright (Albury) are easily the two standout Number 8's in the zone and are both very physical competitors. Up front, James Kora is a solid scrummager for the Steamers but Aggies have ample coverage with Tom Dunstan. Tom has had a great year in 2012 having been rewarded for his hard work with selection in the Brumbies Provincial Team.
In the locks, Ben Leaper is a player with huge potential at the Ag College and would be ideally suited to play #6 at a higher level. His opposite number Tom Rowan is of a lighter build but is a lineout specialist and will ensure plenty of quality ball at the lineout if the Steamers can ensure accuracy in their throws. Lineouts were a bit of an issue for the Steamers last week and is something they would want to get right this week against a quality Aggies outfit that will pilfer any wayward throws.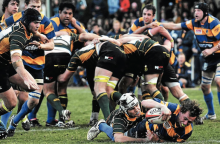 The backlines for both teams are very handy but offer different strengths and weaknesses. Aggies play a more direct line through Tim Corcoran and Joe Reynolds in the centres linking up with some serious speed out wide in Lachey Woodhouse and James Grimmit while the Steamers rely more on their halves combination of Ben Walker and Richie Manion to create opportunities in attack.
Both teams tend to counter attack very well through their back three and will attempt to run the ball if the reward is there, which is testament to the smarts that Justin Wheatley and Lachey Woodhouse possess in the back three and will be a highlight of this match as both teams try to control the game from the back. While counterattacking will be a highlight, the key to this match revolves around how the 8, 9, 10 combinations perform as these players are all very talented and all have the ability to impact on this match in a big way.
Louie Levett and Nathan Bright at Albury and Dave Armstrong and Cam Jenkins at Aggies have been key players in these two teams being as successful as they have in 2012. Aggies will be sweating on James Whiteley's ability to recover from a ligament tear two weeks ago as he has been central to their pilfering ability for a number of seasons now.
Given the results over the past two weeks I think Aggies will benefit physically from having had the week off. The Aggies v Steamers Major Semi was particularly brutal and I'm sure they appreciated the break to give themselves some time to recover while the Steamers went to Leeton and really had to muscle up against a determined City outfit.
It appears injuries will play a role in this match with regular starters Dan Moloney and James Whiteley (Aggies) and Scott Hannaford (Albury) not named in the starting line-ups for this weekend. While both teams have enough depth to cover these guys I wonder what effect this will have on the match in terms of combinations and consistency.
From 1-15 both teams are blessed with talent and will surely put on a great display of attacking rugby and brutal defence for the full 80mins, I can't wait to see these two teams go at each other in the 2012 Grand Final!
SIRU Walsh and Blair Cup Grand Final kicks off at 3:45pm at Conolly Park, Wagga Wagga
Referee: Paul Dean
Ag College
1. Andrew Lean, 2. Scott Hocking, 3. Tom Dunstan, 4. Ben Leaper, 5. Evan Wilson, 6. Cam Jenkins, 7. Ben Ashton, 8. Dave Armstrong ©, 9. Pete Armstrong, 10. Bart Whiteley, 11. Lachey Woodhouse, 12. Joe Reynolds, 13. Tim Corcoran, 14. James Grimmit, 15. Tom Hobbs, Coach. Richard Turnbull
Albury
1. Dave Cooper-Dunn, 2. Jean-Laurent Pozzobon, 3. James Kora, 4. Dan Hogg, 5. Tom Rowan, 6. Ash Lefevre, 7. Louie Levett, 8. Nathan Bright ©, 9. Ben Walker, 10. Richard Manion, 11. Jim Lollback, 12. Lars Newman, 13. Blake Le Cornu, 14. James Greenacre, 15. Justin Wheatley, Coach. Don Cameron