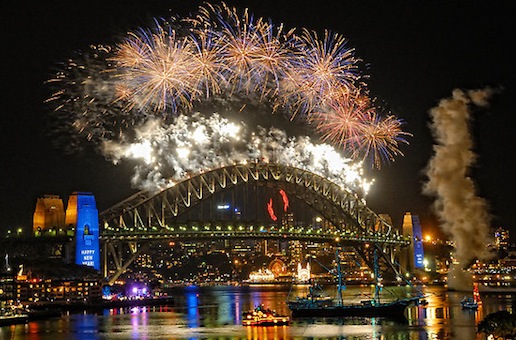 Yes it's spelled wrong, but this new form with an 'anus' in 2012 feels right — just ask the frikken Mayans. That said, could it be that 2012 was in fact a turning point for Aussie rugby?
Relive the crapness
Let's start with Super Rugby. This year our conference became the open mocking ground of the comp. We let in more tries and scored fewer than the other two nations. We were also the easybeats — unable to win games against the other conferences.
The Tahs bored the fans, but rarely the oppo, to death — creating record losing streaks. The Force manfully disintegrated, again. The Rebels were rabble off-field and often on it. The Brumbies fell at the last hurdle and the Reds squeaked into the finals, but never looked a real threat.
The blame hound was the Rebels — 'we just don't have the depth to support them'. Yet so many of the problems touched on above had nothing to do with player depth, and a hell of a lot more to do with poor attitude, conditioning, tactics and skills together with at times farcical management (remember the Tahs Twitter tantrum?). We also saw what a well managed side like the Brumbies could do with acute recruitment and few big names.
The dirge didn't end there though. In June the Wallabies squeaked themselves through the next of the neverending Test series against Wales, winning the three matches with an overall margin of 9 points. Uglier than a hatful of arseholes, we told ourselves these were good tight wins against the mighty Six Nations champions.
As the year rolled on though, we realised that this was actually a dance of the desperates between two teams without an attacking Scooby Do between them. For the Wallabies this was a season of grindingly close, often miraculous wins (average winning margin 4)  punctuated by sound thrashings (average losing margin 17). Oh, and another loss to Scotland. We also scored fewer tries per match — at exactly one, singular — less than the next 24 international rugby nations.
Far from our ARU KPI (yes, I think we all chuckle at those words now) of wrenching that number one in the world spot from an All Blacks team sated from the World Cup and with a new coaching setup, we slipped to 3rd, having flirted with 4th and even 5th. Having scraped by against the Welsh and Poms (who then demolished New Zealand), you throw in the best of the Irish (remember the World Cup last year?) and the Lions look a mountain to climb.
Our excuse this time? Player injuries. It's a slight variation on 'player depth' (see Super Rugby excuse above), but it would seem that if in doubt on who or what to shift the blame on in Australian rugby, an intangible quality related to players is the way to go. My suggestion would be that 'too many Australian players are poorly coached and managed', but something tells me that won't get much usage.
2013: Dare to dream?
Call me a sucker (I am as I write this) but could 2012 be a turning point for Aussie Rugby?
The absolute schemozzle in the Aussie Super conference forced some desperately needed changes. After an intense game of hard-to-get, the Tahs finally landed Cheika, who looks to be tough and connected enough to disrupt the deeply embedded entitlement culture, especially with the accompanying changes at the very top of the organisation. This resulted with Foley moving on the Force — we know he's a very good forwards coach and in this new environment may well have learned from his mistakes. The Rebels finally got rid of Cipriani — so there is hope.
The Brumbies have had a year to build and the Reds are past second-year-itis.
At the national level we've had a mass shake-out. O'Neill and Nucifora are gone and we've a governance review stuffed with common sense.
For many, these changes at state and national level haven't been fast enough or deep enough, but undoubtedly their scale is unprecedented in Australian rugby this century.
Which leaves me with Robbie Deans's Wallabies. What's on the horizon here? My rational self says 'more of the same', which fills me with dread for 2013 (if for nothing else the gloating of the @lionsofficial Twitter account).
But, if you're looking for a dream to cling to, how's this one?
For the previous four years of Deans's tenure, losing close games the Wallabies could and should have won was a signature dish. The Dingo-ese for the reason was the 'maturity of the group'.
But this is where supercoach Robbie has had his masterstroke (and I don't mean of the cerebro-vascular kind). This past year has been like one-handed push-ups: by restricting themselves to a godawful gameplan of attrition, Deans has forced the Wallabies into learning to grind wins — often in situations where they really shouldn't have. 
Now — sprinkle on some attacking sizzle in 2013, and bam! – you have world-beaters.
Believable? I leave that to you
A personal view
For me, 2013 is also a year of change. I'll be moving back to Australia after 20-plus years in the UK. Hopefully this will facilitate more oomph behind G&GR and help it to give you the reader more of what you like, with some new goodness as well.
I thank you guys for being part of it all, but especially I thank all of the contributors at G&GR for making it the place it is — and all for the love of the game.
Get stuffed 2012; here's to a beaut 2013!