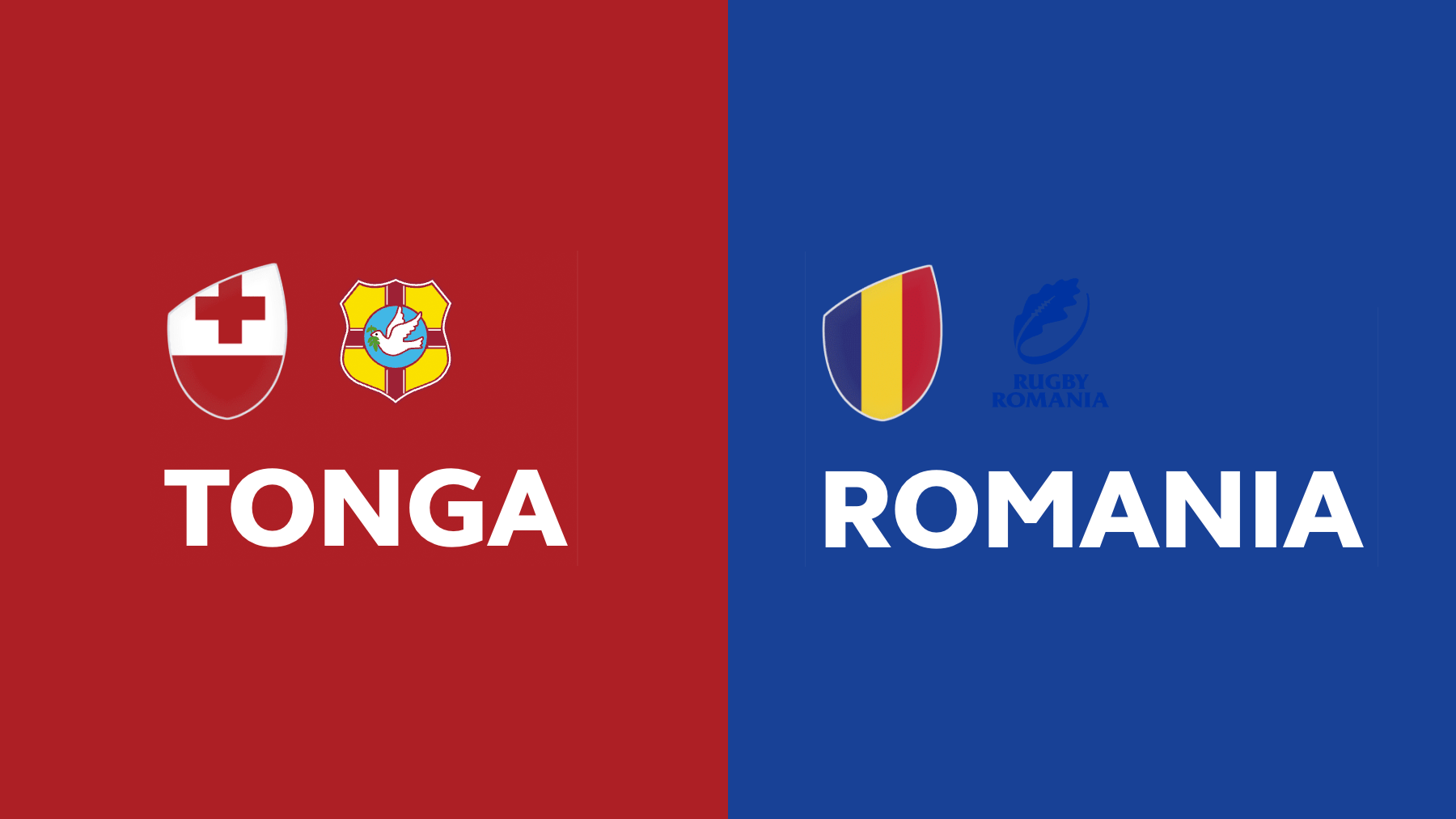 Preview
Good Morning G&GRs, Reds and Wallabies Fan here, helping out as a guest writer for the World Cup.
Today saw Tonga take on Romania in the last game of Pool B, and the penultimate game of the pool stage at Rugby World Cup 2023. Both teams have had a tough time in pool B having come up against Ireland, South Africa, and Scotland.
The teams have played 4 times before with 2 wins each.
Toutai Kefu has announced that he'll be stepping down as coach after this world cup, and this should might just give the Tongan players the edge they need to get the win.
The Match
The first half
Romania won the toss and elected to kick off.
It was a scrappy start, with both teams trying to get into the match, and Romania had an early chance to take the lead after a scrum penalty, but the kick was unsuccessful.
Tonga found their rhythm after 10 minutes with a wonderful try that started in their own half and ended with a superb offload from Salesi Piutau for Solomone Kata to have an unopposed run to the try line. It was a genuine team try with multiple carries over the gain line, good support play, and good hands. Tonga were in again in the 15th minute, again it was a well worked team try that included a great run by Prop Ben Tameifuna before the outside centre George Moala broke through 2 attempted tackles for the try.
Romania showed that they were there to play as well with fullback Simionescu sparking an attacking raid by regaining his own high ball and carrying it inside Tonga's 22. Play broke down but Tonga were offside and Romania took the penalty to get on the scoreboard. The score was 14-3 to Tonga.
Tonga scored their third try in the 22nd minute with Taumoepeau getting the reward for another good team try. Tonga were playing to their strengths with good carries, offloads, and support players in good positions. The score was 21-3 to Tonga.
Romania scored their first try after 30 minutes through the openside Cristi Boboc. It was a well earned try after a short lineout throw was returned to the hooker who got within 5 metres of the try line, and after 2 more phases in close Boboc picked up a ball on the ground to score.
The Tongan lock Fifita saw yellow for a high tackle from the restart and this gave Romania the penalty and momentum from the ensuing lineout on half way. A strong lineout drive and good fast play from Romania saw crowd favourite Florin Surugiu (38 year old Romanian scrum half) score from the back of a maul. He had plenty of work to do and a try in his 1104th and last game was a great reward and brought his team back into it. Score was 21-17 to Tonga.
The score stayed at 21-17 to Tonga at half time, as even though both teams kept playing, the defences were equal to the task.
It was an even first half with possession and territory evenly split, though Tonga did show how dangerous they are with 3 quick tries in 10 minutes putting them in front. Romania worked their way back into the game with 2 tries and a penalty to be right in it at half time.
Second Half
The start of the second half saw both teams trying to regain momentum and Tonga scored a good driving maul try to Vailanua at 49 minutes to extend their lead to 28-17.
Romania had dominance in the scrum, but struggled in the lineout, with Adam Coleman making key steals to frustrate Romania.
Romania continued to show that they can play fast attacking rugby and hit back with a try to their talented fullback Simionescu after 55 minutes continuing to keep them in touch. The score was 28-24 to Tonga.
Which is as close as the Mighty Oaks got on the scoreboard with Tonga repeating their first half efforts to score three tries in 10 minutes and take the game away from Romania.
The inside centre Pita Ahki scored in the 62nd minute after winger Solomone Kata split the Romanian defence with a 30 metre run and Tonga had too many support players for Romania to stop.
William Havili was the architect of the next try to Solome Kata at 66 minutes. His 50-22 kick put them into great position, and then it was well worked backline play that saw fullback Piutau selflessly give the last pass to Kata to score.
Tonga were well into their stride now and after making 70 metres were initially denied in front of the posts by the Romanian fly half Alin Conache but he was off his feet and was shown yellow. Tonga put on a tap move that saw Taumoepeau score in the corner but it was a forward pass from Piutau and called back. Romania couldn't get out of their 22, and Tonga punished them with a great try to the debutant and absolute speedster Kyren Taumoefolau who put it down with a one-handed dive in the corner. The score was 45-24 to Tonga with 7 minutes to go.
Both teams kept playing to the final whistle, with Romania looking to have the last say and Tonga trying to put an exclamation mark on an excellent performance.
It was a fantastic game to watch, and was close until 60 minutes when the key Tongan players took control of the match and took it away from Romania.
Tonga have definitely benefitted from having more players like William Havili playing in Super Rugby, and having ex Wallabies and All Blacks returning to strengthen their team.
They need to play more test matches to improve, as evidenced by Nili Latu being the most capped player in Tongan history but he has only played 55 tests.
The Game Changer
Three tries to Tonga in 10 minutes in the second half really broke the game open and put it beyond Romania's reach.
The Man of the Match/Standout Player
The official Man of the Match was George Moala the Tongan outside centre who made ground with every run and was excellent in defence. Salesi Piutau was excellent and threatened with every touch, particularly on kick returns.
The Romanian team farewelled two of their great players in this game, giant Number 8 Andrew Gorin and scrum half Floring Surugiu calling time on their careers. Both were excellent in their time on the pitch and would not have looked out of place in more highly ranked teams. Also, the crowd were enormous in their support for the rugby played throughout the game.
The Details
Team 1 – Tonga
Tries: Solomone Kata (11′, 66′), George Moala (15′), Afusipa Taumoepeau (22′), Sione Vailanu (49′), Pita Ahki (62′), Kyren Taumoefolau (71′)
Conversions: William Havili (13′, 17′, 23′, 51′, 63′)
Penalties:
Team 2 – Romania
Tries: Cristi Boboc (30′), Florin Surugiu (36′), Marius Simionescu (55′)
Conversions: Alin Conache (32′, 37′, 57′)
Penalties: Alin Conache (19′)