Welcome one, welcome all to yet another Friday rugby free for all.
Fresh from our complete pounding of Kiwi teams last week we kick off today with the question of 'Breaking Bad?' Jump aboard round #13 SRP news with 'Hosstradamus again, as predicted'. Then let's converge at that most prickliest of intersections where sport & politics collide, in 'Splitters?'. Celebrate a 7's sensation with 'Levi Grouse!' and preview the Wallaroos v Fijiana & Shannon Parry's last test in 'Bloody Legend'. Before heading to your rugby 'happy place' with 'Friday's Goss with Hoss', the proven friend to the criminally insane.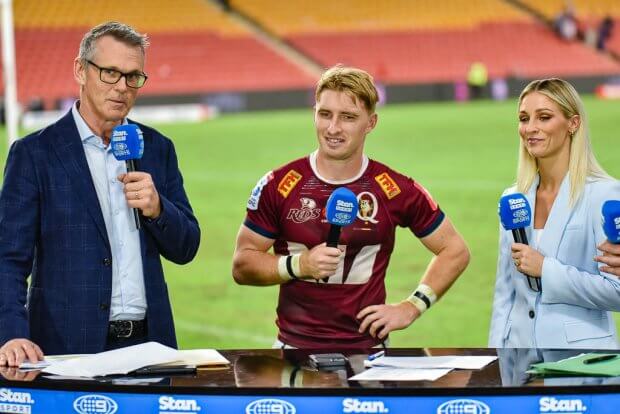 BREAKING BAD?
'Say my name New Zulland, say my name!
How farging good was it to see our very own QPRQ Communists finally breaking bad results against a Kiwi side and on UnZudd soil at that! And not just any NZ side, but the hitherto unbeaten and overrated, table topping, couldn't score after 78 phases after the hooter, Chuffs side. I don't reckon even in their heart of hearts the most bolted-on of Reds fans would have picked that one.
Here was an effort of 84+ minutes of herculean defence, where each player understood their role, but more importantly, trusted the guy either side of them to also perform theirs. They played like Reds sides of yore. They scrapped, fought, pounced and ultimately just 'dug in' for one another to get the result. I don't reckon I've seen a defensive effort like that after the hooter since the 2015 RWC where a 13 man Wallaby sided defied everything the Welsh XV could throw at them. Admittedly that's a Gatland coached Welsh side who would struggle to spell 'attack', but you get my drift. And nowhere was that better exemplified than Liam 'Not Farging Gill' Wright. He lead with calmness and assuredness. He completed 25 of his 25 tackle attempts. He was reliable and effective at lineout and he was was 'sleeves up' and in the rough stuff all game. A better captain's knock I haven't seen, until the next day's efforts from Jake Gordon.
Finally the Reds put a performance on the paddock that bettered the tired & stale rhetoric trotted out many a barren year. It was enough to bring a misty tear of pride to even the staunchest Tahs fan. That despite the challenges that life has thrown at them, like poor drinking water, masses of unsolved homicides through lack of dental records and plunging banjo values, they did it. They fronted up & simply refused to yield and in doing so have finally broken bad.
You know our name NZ, it's 'Australian Rugby' & we're coming for you.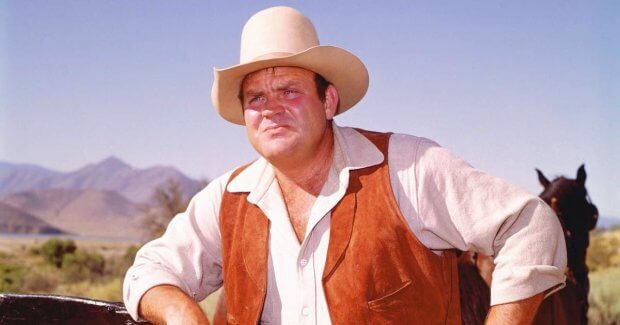 HOSSTRADAMUS AGAIN, AS PREDICTED.
It's lucky round #13 of SRP this weekend with all times, teams & coverage courtesy rugby.com.au & Super Rugby ladder here.
Friday 19 May 5:05 pm AEST – Moana Pasifika v Crusaders at Mt Smart Stadium, on Stan Sport
The team of MP have had an up and down kind of year and this week host a Crusaders side resting All Blacks Richie Mo'unga, David Havili, Braydon Ennor and Leicester Fainga'anuku and with legend Sam Whitelock still out injured. Sure that helps the MP's chances, but help them enough?
Fearless Prediction: Nope. Crusaders are the Crusaders are the Crusaders. Them by 18
Friday 19 May 7:35 pm AEST – Queensland Reds v Blues at Suncorp Stadium, on Stan Sport
Another week and another Reds match against another Kiwi 'bunny', the Blues. Like the Crusaders, the Blues also have rested a host of Nearlies for this round. The $64 question is just what impact a shot of confidence & belief across the Reds team will mean for this week? However, one BIG hole for the Reds this week is JOC2.0 missing due to concussion. A concussion that has left the Reds seething and seeking more information from World Rugby (more on that here from rugby.com.au)
Fearless Prediction: No JOC, no joy? No worries, Reds by 8. Come on you Commie buggers!
Saturday 20 May 2:35 pm AEST – Highlanders v Melbourne Rebels at Forsyth Barr Stadium, on Stan Sport
News out of Mexico that Flash Gordon will miss this one due to injury with the Clydesdale, Reece Hodge, to start at 10. On that note, congrats to Mr Hodge who will become the most capped Rebel with his 98th match this week. In other celebrations for the Rebs, 'The Bull Shitter', Matt Philip is back from injury via the pine in what is a boost for both the Rebels & the Wallabies. But that's where the good news ends.
Fearless Prediction: Highlanders by 15 and 'Mad Monday' planning will begin in earnest for Los Rebels.
Saturday 20 May 5:05 pm AEST – Chiefs v Hurricanes at FMG Stadium, ad-free, on Stan Sport
The Chiefs welcome back their Nearlies from last week, while the Canes rest theirs. There's also the little matter of pride being a fraction 'pricked' by their loss last week.
Fearless Prediction: Chiefs by 16
Saturday 20 May 7:35 pm AEST – NSW Waratahs v Fijian Drua at Allianz Stadium, on Stan Sport and the Nine Network
The Tahs are now three in a row and playing with more clarity and belief across the paddock. They also welcome back Ned 'Flanders' Hanigan & Taleni Seu from injury for this one against the Drua. Say what you will about Flanders, but he's actually been very, very good this season. Add in Jed 'Clampett' Holloway who leads SRP for lineout steals with 9 for the year (and would be close to the form #6 across the entire competition) and you have a fairly formidable forward pack really starting to find their mojo.
A win against the Drua will all but seal a top #8 spot and guarantee a finals berth. The Drua were flat last week and aren't half the side they are at home. A 7:30pm Saturday night game in Sydney ain't going to make them feel any better and its the Tahs by plenty for mine. Shocking huh!
Fearless Prediction: Tahs by 25
Saturday 20 May 10:00 pm AEST – Western Force v ACT Brumbies at HBF Park, on Stan Sport
Coach Bernie Larkham has essentially put a 'Brumbies B' side forward for this week's match against the Farce. Such is his disdain for all things Westralian, he has refused to travel with the team and is going to coach via 'Zoom', while wearing his dressing gown and slippers and binging 'Ted Lasso' during the playing of the fixture and all from his home in Fyshwick!
Meanwhile, Twiggy's troops don't look half bad on paper. Aggressive and abrasive in the forwards and potential in the backs. I get the Ponies have to rest their Wallaby lot, but methinks they'll return home with their tails well and truly tucked beneath their legs.
Fearless Prediction: Force by 12. I know, I picked the Force, I feel sullied & unusual too.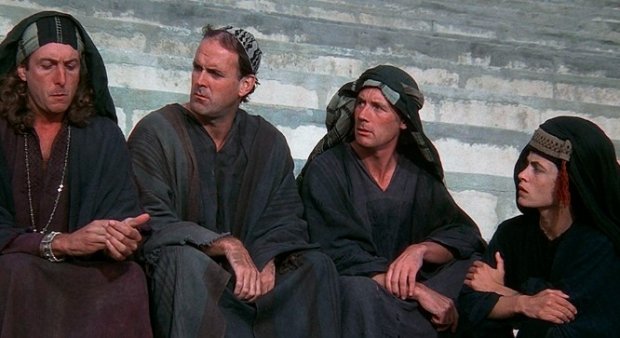 SPLITTERS?
It's always a minefield ain't it? That uncomfortably prickly point where societal frictions dwell & where the gladiatorial worlds of politics & the sanguine pursuits of sport uncomfortably collide and/or co-exist. And that's exactly where the pending issue of 'The Voice to Parliament' has crash landed on rugby union this week.
Now, this is not an article about why you should vote 'Yes', but more about what do we expect, want or demand from our sporting bodies? I read with interest this week that the board of the Brumbies unanimously decided to take 'no formal position' regarding The Voice. That is they wouldn't publicly support either 'position' on The Voice, but would instead support the right of their players to express their individual positions. And you nearly have to admire their neutrality, much like Switzerland's during the European 'It's a Knockout' carnival of 1939-45: 'we're neutral, nothing to see here, do you like chocolate and how you placed for banking needs or expensive watches?'
But that's just the thing isn't it, a 'neutral position' is still a position? After all, silence constitutes acceptance right? But acceptance of what, the 'Yes' or the 'No' Vote? Shouldn't sponsors and employees be entitled to know where the organisation stands on what is a rather big deal for the nation and decide if their own values & beliefs align with the values of the corporation they intend to work at or invest in?
What I found strange about the Brumbies release about 'nothing' was that the governing body (RA) had already previously agreed they would support the 'Yes' vote as part of a coalition of major sporting codes (NRL, netball, football, cricket) so why then would the Brumbies lift their collective organisational 'head' above the parapet to essentially say 'nothing'? RA has subsequently confirmed its position via its release on propaganda central rugby.com.au yesterday.
Just seemed like there was nought to gain from the Brumbies, when simply to say nothing and wait for RA to wade into the mire might have been more prudent? Anyhow, The Voice is a purely personal decision for you to make and I doubt much of what a rugby organisation's 'position' is will ultimately influence your final vote, it certainly wouldn't mine (unless it was the Tahs, of course).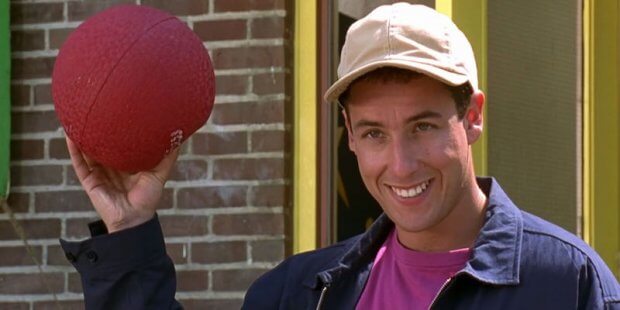 LEVI GROUSE!
'Billy' Maddison Levi has continued her brilliant 7s form for the year and despite our ladies falling short compared to last year, rugby.com.au reports that 'Billy' can count among her achievements:
'Gilbert Top Try Scorer award after breaking the record for most tries in a World Series season with 57 tries. The 21-year-old went past the mark set by Portia Woodman-Wickliffe in 2015 with 52.
Levi has amassed an incredible 81 tries in 70 matches on the World Series circuit, sitting just outside the top 20 on the all-time list after just two seasons.
She was also named in the HSBC Dream Team of the Season alongside captain Charlotte Caslick
Caslick finished third on the Impact Player of the Year standings after another incredible season that saw her lead the World Series for tackles (146), third in breaks (33) and seventh for carries (134).'
Don't know about you lot, but I'd love to see Billy come to the XVs in time for the 29 RWC on home soil. Caslick too for that matter!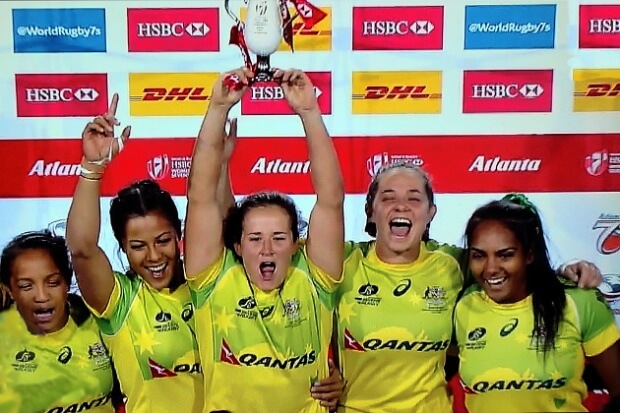 BLOODY LEGEND.
Saturday 20 May 4.30 pm AEST – Wallaroos v Fiji at Allianz Stadium, on Stan Sport
This Saturday will mark the last time we will see Wallaroos Captain, Shannon Parry run out in Gold. Four World Cups and co-captaining our Olympic 7s girls to gold in 2016, something current coach Jay Tregonning credits with the explosion in women's rugby participation rates since then.
The Wallaroos have named 4 debutantes to take on Fiji this Saturday as part of a double header with the Waratahs SRP side. Carys Dallinger, Faitala Moleka, Tabua Tuinakauvadra & Jasmin Huriwai are set to all make their debuts against a Fijian side almost entirely made up of the successful Fijiana Drua side.
I have been really impressed by the rapid improvement in the Wallaroos side over the last 18 months. Certainly the overall fitness & skill execution is vastly up on that of only 2/3 years ago and will need to be against a physical and flamboyant Fiji side.
Can our girls do it? Well, they simply have to for Shannon Parry. Go you good things
Fearless Prediction: Wallaroos by 5 & thank you Shannon you bloody legend!
FRIDAY'S GOSS WITH HOSS.
Plucka Duck.
OK, so G&GR regular and fellow NSWelshmen 'AllyOz' stole this from me in advance yesterday, but how good is it to see Piper 'Plucka' Duck named new Wallaroos captain after this week's Fijiana game? Currently sidelined with a foot injury, Plucka will become the youngest ever Wallaroos skipper at just 22 years & 88 days old. I have older Scotch than that! The captaincy is fitting reward for a terrific domestic year with the Tahs. Having followed her endeavours I can vouch for the skipper's calmness, grit and leadership skills. But come on golden girls, one of you has to yell out 'Plucka' when near a mike on the field or in the pre/after game interviews. Go on, I dare you, show us you read Friday's Rugby News and give us all a laugh at the same time.
Go well team & Plucka.
Squatter's rights.
In further good news for the Reds this week rugby.com.au reports week that Hunter 'The Squatter' Paisami has re-signed with the Reds on a one year contract extension. The Squatter hopes to be back on deck for the Reds for the last round regular season match, before the Reds crash out in week #1 of the finals.
'Google' extends time in Blue
Mark 'Google' Nawaqanitawase has also recommitted to the Tahs (obviously, who wouldn't?) to the end of 2024. A lot of talk about Vunivalau and Koroibete and Kellaway and and and, but you can lock this young man in one of the orange wingers' jerseys for this year's RWC. Why? Watch him leave The Ginger Ninja grasping at thin air when Google, with no room, left him stranded to score a try last week against the Rebs.
'Rebel' rebelling?
Whispers have reached the Ponderosa that perhaps, just perhaps, 'The Abattoir', Taniela Tupou might be trying to wriggle his 140kgish frame 'out' of the deal with the Rebels and instead remain a Communist Red. Could it be a coincidence that said change of heart is simply a coincidence with The Padre stepping down at season's end? Could the alleged stoush between player & coach really have its origins about a young man's bruised ego as his 35 year older coach out 'lifted' him in the weights room one session to teach the young prop a lesson about hard work, application and effort? Watch this space.
Bunker down?
It seems the trial law variations of SRP that have proved popular and sped up the game as a whole are in doubt for the Frog RWC with World Rugby 'demanding' an NRL 'bunker style' setup so that the TMO may continue to watch the game while a separate 'bunker' analyse potential foul play. I reckon SRP has it just about right, don't you?
'Son of a Preacher Man' – The Sequel.
Last night saw the first of two episodes around Dusty Springfield simply called 'Folau' screen on ABC ivew. No, I am not opening old wounds, but it was fascinating TV and also interesting as the human cost for those left who had to try & pick up the pieces and the knock on effects. One thing for me that actually stood out, what a damn shame from a rugby perspective. Doesn't matter which side of the fence you sat, but Mr Folau certainly was an incredible rugby athlete.
To be fair, it's a really good watch. The producers don't try and lead you to a desired result, but simply reveal the layers & the complexity involved and how some on the peripheries of events try to manipulate the 'opportunity' for more nefarious reasons. It even has Cheik expanding on his experience and an interesting insight into the 'energy' expanded and not recoupable, that ultimately saw a poor RWC, his demise as head coach, as well as that of Raelene Castle. Worth a look indeed.
Until next week.
Hoss – out.