Good evening, good morning, g'day and welcome one, welcome all to another episode of Friday's Rugby News on Australia's best green and gold themed rugby site.
Let's be like Labor with a new tax (not on 'Super!') and just rip straight into it and to hell with the consequences. Today, I have my two bob on the Ardie Savea tiff with 'R-E-S-P-E-C-T – Find out what it means to Ardie'. Preview Round #3 of the SRP in ' Le Troisieme Tour'. See who makes your early Wallaby RWC touring party of 31 in 'Swindler's List'. Read the first of this year's Friday's exclusives with 'An interview with Sonny Brew'. And round it all out with Friday's Goss with Hoss, the thinking person's aphrodisiac du jour.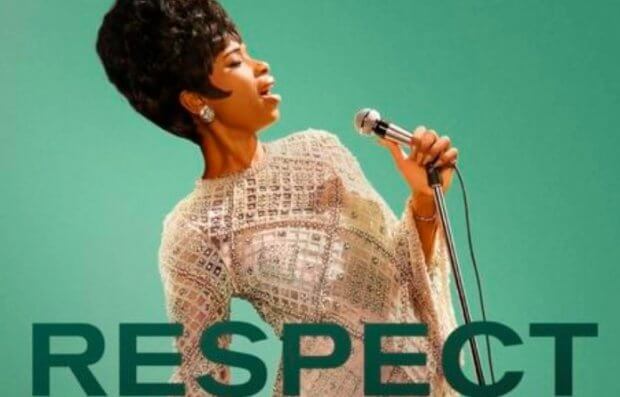 FIND OUT WHAT IT MEANS TO ARDIE?
'Great guy'. 'Terrific leader'. 'Brain snap' or ' disgraceful act'?
OK, it's been a week since Ardie 'Jack the Ripper' Savea threatened to kill an opposing player on a sporting field and there's been a whole heap written and said. But I only do Friday's Rugby News, after the Mon-Thurs vultures pick all the meat off the rugby bone, so now it's my turn.
There's nothing like sport to inflame passions and skewer objectivity is there! And besides it's hard to be objective about subjective content ain't it! So, just where you sit on the fence of fury surrounding Savea's actions will be decided largely on which side of the dutch you live on and if molesting mutton is indeed viewed with desire or disdain?
One word I haven't seen covered in the cut & thrust of the event is a simple term: 'respect'. Sure there's been 'sorry', 'remorseful', 'embarrassed', 'contrite', 'let myself down' 'regret', 'role model', 'children watching' and a whole heap of words reflecting sorry for one's self, but I am yet to hear something, heck, anything akin to 'I want to apologise to the Rebels for not showing enough respect to them'.
I find the lack of acknowledgement around 'respect' even more galling given the enforced reverence, the enshrined piousness that opposing nations must show the Hakarena. That said, I am a huge fan of the Haka and encourage all opposing sides to work on a response of their own that accepts/confronts the Haka, but to do so in a respectful way. But in all of this I guess we all found out what 'R-E-S-P-E-C-T' means to Ardie. Very little apparently. What was it again, 'good people make good All Blacks'? Hmmm.
For the record, I thought to slap Jack with a fine and we all move onto the next great rugby drama seemed about the right spot to land on the matter.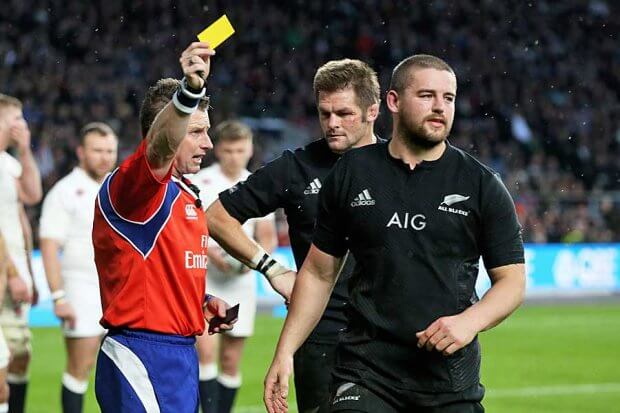 LE TROISIEME TOUR
All teams times & coverage courtesy rugby.com.au
Friday 10 March 5:05 pm AEDT – Chiefs v Highlanders at FMG Stadium, Stan Sport
Fearless Prediction: Well this is as easy as it gets. The Highlanders are hopeless. Chiefs by 30.
Friday 10 March 7:35 pm AEDT – Melbourne Rebels v NSW Waratahs at AAMI Park, on Stan Sport
Fearless Prediction: Move over Weary Dunlop, this match will instead be for 'The Olivia Newton-John Cup' cause it's about to 'get physical'! A fair bit of chirp out of serial under performers the Melbourne Rabble this week. Now to be fair, The Rabble were not entirely their usual hopeless selves during the second half last week. In fact the Rabble were nearly downright impressive. It was as if the BS on halftime from Dane 'he's a wonderful team man' Coles and 'Jack The Ripper' Savea lifted the home side immeasurably. Certainly Namibian import and player with the best 'Adult Entertainer' name ever – Dicky Hardwick, has been perhaps the pre-eminent #7 in Oz so far this year. Apart from the worst 'do' in union, Carter Gordon has 'clear air' around the #10 Jersey and has progressed well. He's big for the position and has some 'toe' as well. Add to that his passing and kicking look very competent, even under fatigue and you start to get a sense that the Rabble might just be about to break through the ceiling of mediocrity that has trapped them many a long year. Their bench is strong, The Pone-express was huge last week and his carries have real venom. And in coach Kevin 'Kenny Loggins' Foote they have a growing, astute coach and I get the sense he is also a real leader of men.
For all of that though, last week the Tahs not only withstood the most sustained brutality on a rugby field I believe I have ever seen, but remained composed, connected and really ran away with the game, when in years gone past they would have folded quicker than a Clive Palmer 'Go Fund My Legal Bills' page. The Tahs loosies look extremely balanced, there's depth and talent on the pine, there's clarity of role and implementation of game plan and I reckon man to man, there's greater application in those anointed in sky blue then there is in the United Nations side down south.
I expect a close game, another physical battle that may seek to extract every last quart of juice the Tahs have after the Drua game. BUT, I reckon it's at 11,12, 13 & 14 the Tahs clearly outpoint the Rebs and it's here the Tahs will get the cookies. Tahs by 15 and another false dawn for fans of The Rebel Scum.
Saturday 11 March 1:35 pm AEDT – Fijian Drua v Crusaders at Churchill Park, on Stan Sport
As mentioned above, I've seen nothing like the sustained brutality of the Drua last week. It was brutal, it was relentless and it was enthralling to watch and also to hear! Special thanks to big Sean Maloney for finally realising that less really is more and for the few seconds of radio silence to enjoy the visceral nature of what was being dished out by the Drua.
That said, I think it's Newton's 42nd law of something-or-other that for every action, there is an equal, yet opposite, piss poor performance around the bend. And it's a shame, but I reckon a 'spent' Drua will be roadkill to a Saders outfit at home, especially late in the game. Saders by 30.
Saturday 11 March 5:05 pm AEDT – Hurricanes v Blues at Sky Stadium, on Stan Sport
With Canes talisman & skipper, 'Jack the Ripper' out, the skipper's armband passes to a wonderful man, sportsman and NZ's man of the century, Dane Coles for this match. That fact alone is reason enough to back the Blues by 25.
Saturday 11 March 7:35 pm AEDT – ACT Brumbies v Queensland Reds at GIO Stadium on Stan Sport and 9Gem
At first glance I thought 'Feral Horses by plenty' and nothing has changed my view since. Any team that can beat the Tahs (even though the AR was a clear 'match fixer') must be very good and begrudgingly, the Brumbies are very good. They have started the year extremely well-drilled, connected and from Round # 1 are already playing 'finals-type footy' and cost me a bottle of Aussie whisky. They roll out Nic 'the Lip' White and Noah 'Phil Collins' Lolesio to start this match. They have a Wallaby laden pack and a ruthless streak in them already. The Communists will huff and puff and stick their chests out. Fraser McLight will work his butt off, Uru will again be an unsung hero and get through a mountain of work, Dirty Harry Wilson will make charge after charge (but needs more deception to his game, maybe the former Kiwi born Wallaby coach, 'Daryl' somebody may have been onto something) and the Reds will be 'brave' and 'competitive' and 'gallant' and all those words associated with teams that ultimately & frequently lose.
The Puppy Killers by 25
Saturday 11 March 10:00 pm AEDT – Western Force v Moana Pasifika at HBF Park, on Stan Sport
You concede 70 points in a game, you don't deserve a Friday Hoss review. MP by 20. Anyone else think we have too many teams in Oz? What's Cameron Clyne's number? Asking for a friend.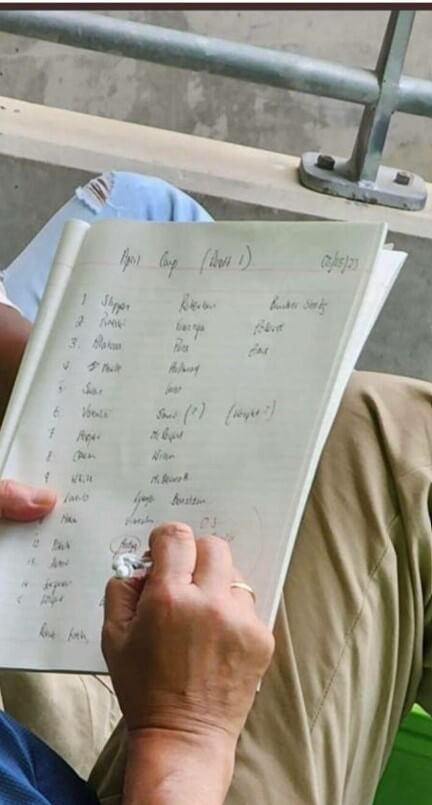 SWINDLER'S LIST?
A bit in the press this week of a punter taking a photo of Wallaby coach Brian, sitting in the stands of Mexico's AAMI stadium, with his first draft of a wider Wallaby training squad. All pretty vanilla stuff with names you'd expect to see on there I reckon.
Knowing Brian is a bit of a media swindler and huckster, it could also have been a deliberate 'exposing' of the list for a few laughs. But it got me thinking: after only two rounds of SRP, who is in your Wallaby squad of 31 (16 pigs, 15 fairies) for the Parisian Festival of the Gilbert? Now you can only pick those who are fit and currently playing, so no Angus 'The Bull' Bell or Taniela 'The Abattoir' Tupou for example. Only those players selected/played in the the first two rounds. Of that 31 who are your five overseas based players, again currently playing, you might include in the 31. Cause sure as spit, the Gateau Law will be 'temporarily suspended' this year for sure (they should scrap the whole damn thing permanently).
Interested to see your selections below. I'll speak with my IT team and we might compose a rolling G&GR Wallaby squad of our own for spits & giggles and compare it to Brian's list along the way.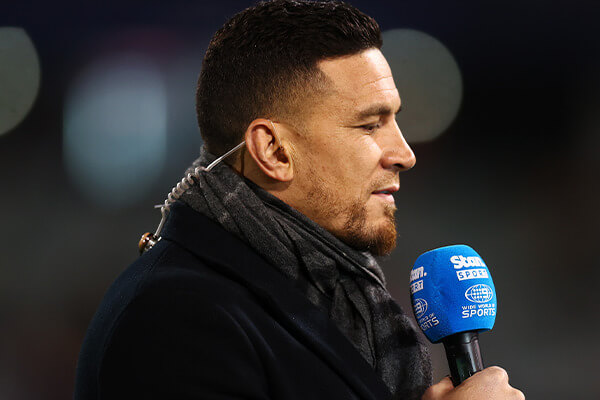 AN INTERVIEW* WITH 'SONNY BREW'
Welcome to the first of my exclusive G&GR Rugby interviews* for 2023 where we get to know those from inside the rugby cosmos. Today SBW takes time out from whatever it is he does, to 'speak' with yours truly on Friday's Rugby News (FRN).
H: 'Sonny Brew thanks for taking time out and welcome to the pages of G&GR and to FRN.'
SB: 'No worries, great to be here Uce.'
H: 'Gesundheit'
SB: 'Say what?'
H: 'For your sneeze.'
SB: 'No sneeze here Cuz'.
H: 'My bad Bro'.
SB: 'Brew, it ain't 'Bro' it's 'Brew' ay'.
H: 'Right sorry Mr Williams. So to help moving forward, is 'ay' descriptive or a gender derivative?'
SB: 'Say what Holmes?'
H: 'Actually it's Hoss Brew'.
SB: 'Can we just talk rugby man?'
H: 'Cuz, that'd be nice. Anyway, Sonny Brew, what have you made of the Australian sides efforts so far this season?'
SB: 'I mean can we talk about New Zealand rugby instead Brew?'
H: 'In relation to how the competition's going?'
SB: 'No, just cause the Aussie teams are no chance of winning and the Brews from over the dutch are chillin' Cuz, chur.'
H: 'Right. Ok so let's start with last week's Super Round. I noticed you sideline last week during the Melbourne heat, when the TV cut to you, you were in a singlet & slacks only, obviously the heat was a factor, how do you think the Kiwi sides handled it?'
SB: 'Yeah, it sure was hot Brew, could you see my jandals as well Cuz?'
H: 'No, you had pants on?'
SB: 'What, no my 'jandals' Uce'.
H: 'Gesundheit. Brew, this Brew saw nothing jandalling at all?
SB: 'Dude what are you talking about'
H: 'Dude what the hell are you talking about? I mean last week in Melbourne the heat and how it impacted the Kiwi teams, they wouldn't encounter that much back home?'
SB: 'Don't blaspheme Uce'.
H: 'Gesundheit. I'm confused with what are we talking about now? Can we start over and focus on the rugby please?'
SB: 'Sure Cuz.'
H: 'So SBW, who has impressed you so far this season?'
SB: 'That's Izzy Brew'.
H: 'Izzy Perese of the Tahs?'
SB: 'What Holmes? Man you be trippin Cuz! It's Izzy, like 3+3= 8, you know man, Izzy, 'not hard', Izzy'
H: 'Man I miss my 'mute' button. Sorry Brew, you mean 'easy'. Ok who have you liked so far?'
SB: 'Everyone of the chilly Cuz Brews from UnZed ay'.
H: 'SBW can you actually name any Australian player Brew'.
SB: 'Well there's my Brew, Drew. There's Morgs T, good Islander man Cuz, big Sean Maloney goes okay, there's Helmut Horan who can play a bit. See Cuz, plenty of Ozzy players.
H: 'Yeah, reckon they might all be retired SBW and also members of the commentary team?'
SB: 'Explains why my Brew Drew has put on a few pounds then too, ay.'
H: 'Sonny Brew, mercifully, that's all we have time for today, thank you for your time and just before you leave, you may want to do your zip up, I can see your 'jandals' after all?'
*Interview may not have 'technically' happened.
FRIDAY'S GOSS WITH HOSS
Pistol Pete's Post Parisian Posting?
Reports from rugbypass.com that Pistol Pete Samu could be France bound after the Festival of the Gilbert. At age 32 at that point who could blame the Brumby & Wallaby warrior for some serious euro for the now massively taxed, super fund. Go well Mr Samu.
Tahs recue Australian Rugby, again!
Former Tah (and unlucky not to still be a Tah) Rahboni Warren-Vosayaco has jumped on a plane and headed straight to WA to help out injury hit Western Farce. One can only assume Rahboni must be a huge fan of the airlines food, cause you sure as spit wouldn't go west for the rugby. Nathan Williamson from G&GR Podcast 'Two Nicks & a Rookie' has more.
No more STAN shorts – please
STAN, please take note. Uncle Nick McCardle gets full chops for pursuing the line of questioning on Hurricanes coach Jason 'Stevie Wonder' Holland ('I can't comment, I haven't seen it') over Savea's brain snap. But please, please, please DO NOT let him wear shorts again when he's on sideline duties. Not only were his legs anemic looking, they gave off a weird translucent glow. But they also looked like knitting needles hanging out of a pair of socks. The whole affair was very, very disturbing viewing, well except for Yowie who has made a series of 'keepsakes' from the distressing content.
Dingo & The Padre
Sounds like a another Baz Luhrmann flick don't it (no doubt Hugh & Nicole are on the phones already), but alas, no. Suggestion from the SMH about Brad 'the Padre' Thorn continuing his somewhat stalled coaching trajectory under the one & only Robbie 'Dingo' Deans in the land of the rising sun! And this perhaps after a stint under Eddie leading up to this year's RWC. All fair points, Eddie is after a 'sugar hit' from a short term coaching set-up and the Padre is ideally placed to help in the 'smash & grab' before learning from someone with a half-decent rugby CV in Dingo. Interesting.
6N Round 4, 6 weeks in.
The world's longest 10 week, 5 round competition is back on this week (it's a harder to follow format than season 5 of Yellowstone!) as round #4 kicks off with a match literally nobody cares about, Italy beating Wales. The second match sees the Soap Dodgers of ol' Blighty lose to France by plenty (17). The final game to Round #4 sees the bonny Haggis Eaters host the Oirish and me sniffs the faint notes of vanilla, peat, smoke and a blue upset and 'wee drams' being spilled all across far, far northern England in celebration. Scotland by 5. It sure will make round 5, in about another 6 weeks interesting. All details from sixnationsrugby.com. Australian broadcast details courtesy of STAN
That's all for another week. Be good to one another and Go the Tahs!
Hoss – out