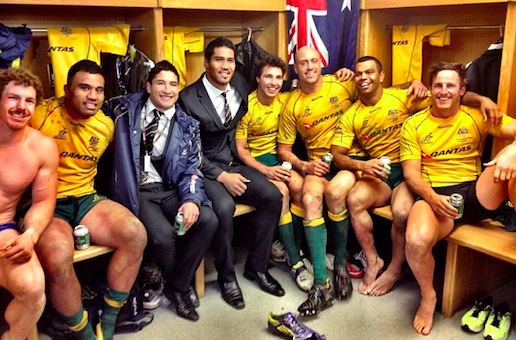 Friday's rugby news has a tough talking McKenzie, overseas blow-ins once again shunned, an inside look at the Deans dismissal and another turn for European rugby. 
---
Link looks to retain dominance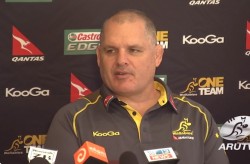 Wallabies coach Ewen McKenzie has come out with some stern words for Welsh counterpart Warren Gatland, who recently claimed that the Six Nations champions have been treating their previous November clashes as 'friendlies.' McKenzie has tried to get inside Welsh heads by citing their dismal record of one win from 22 Tests against the three Southern Hemisphere heavyweights since 2008, adding, 'This year they've decided it's suddenly time to go out and compete … but I don't know why they didn't since 2008.'
McKenzie bluntly said that the Welsh were intimidated by their record, with talk of ending the Australian dominance nothing new. 'It's obviously front of mind for them, so if we can keep our foot on their throat there it's good for us,' Link said. 'We're not keen to hand it over.'    
RWC team is Super Rugby only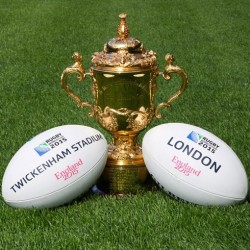 Ewen McKenzie has also re-stated that he will not consider for World Cup duties any player who is not signed with a Super Rugby Club from the start of the 2015 season. Australia's Europe or Asia-based players will have to choose between national honours and lucrative salaries to fight for inclusion. This well-advertised stance would affect many former Test players based overseas, including George Smith (Japan), Digby Ioane (France), Berrick Barnes (Japan), James O'Connor (England) and Drew Mitchell (France).
While some countries such as world number two South Africa allow the eligibility of players at foreign clubs, McKenzie has stood by the ARU's policy. 'You can't have guys cherry-picking their way through and grabbing all the trinkets along the way, you've actually got to make a commitment,' he said. 'We need people to invest in Australian rugby, so they're around promoting the game.'  
Deans' dismissal effected Lions prep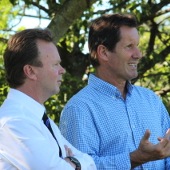 Assistant coach Andrew Blades has revealed that Australia's 41-16 blowout loss to the British and Irish Lions followed unnerving off-field distractions as various ARU powerbrokers were in the process of removing coach Robbie Deans. 'It was very distracting in that last week,' Blades said. 'It was pretty unsettling for the group.' Blades admitted that players and coaches all sensed Deans' pending demise and looking back, the former Test prop remains irritated that the moving and shaking was not left for another day.
On the plus side, Blades has praised the turnaround in the Australian scrum since McKenzie's promotion to head coach. 'The guys really want to develop a strong scrum and a strong scrummaging mentality, and they know they are up against it due to this perception,' Blades said.  
French u-turn threatens RCC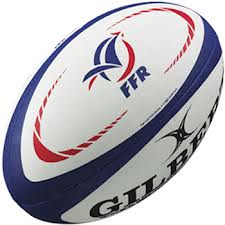 France's Top 14 clubs have voted in favour of staying in the Heineken Cup following talks with the French Rugby Federation (FFR). The French clubs had previously committed to joining the English and Welsh regions in their planned breakaway competition- the 'Rugby Champions Cup' (RCC)- which was due to start next season. 'The clubs voted unanimously that a new structure is put in place to organise new competitions in accordance with the federations,' the French league (LNR) said in a statement.
While Premiership Rugby, the body which represents the English clubs, has been categorical in its refusal to operate under the ERC, the French u-turn may sway the four Welsh regional teams, who only recently backed the proposed Anglo-French competition.