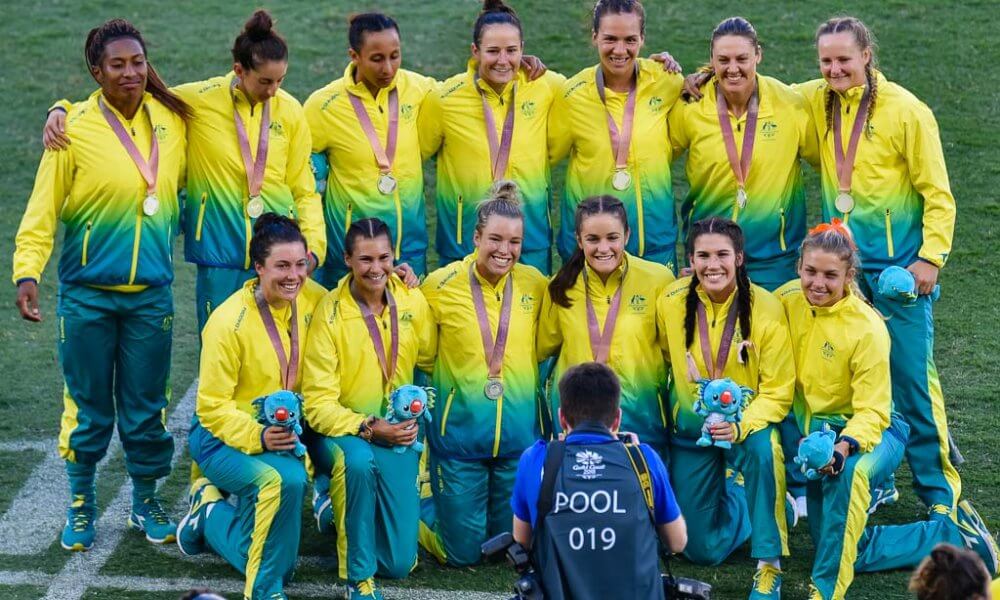 Welcome to the last rugby news of 2019.
Fridays Rugby News sees Women named for Oceania Sevens, Fans reviewing RWC2019, Cheika reviewed and, the Beast retires.
---
Squad Named For Oceania Sevens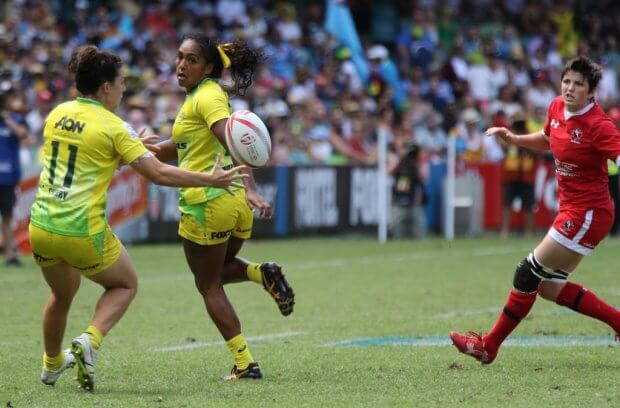 1. Shannon Parry (c), University of Sydney, QLD
2. Faith Nathan, University of Technology Sydney, NSW
3. Sariah Paki, University of Technology Sydney, NSW
4. Cassandra Staples, University of Queensland, NSW
5. Hagiga Mosby, University of Queensland, QLD
6. Georgia Hannaway, University of Queensland, QLD
7. Rachel Crothers, University of Canberra, ACT
8. Madison Ashby, University of Technology Sydney, NSW
9. Lauren Brown, Bond University, QLD
10. Demi Hayes, Griffith University, QLD
11. Rhiannon Byers, University of New England, NSW
12. Mahalia Murphy, University of Adelaide, NSW

The Aussie Sevens women are off to Suva in Fiji this weekend for the Oceania Sevens Championship.

Joining them is a string of next-generation players including Rachel Crothers, Hagiga Mosby and Madison Ashby.

Australia Women are the defending champions having defeated New Zealand last year in the Final of the Oceania Sevens.

Due to the Olympic qualifiers, Australia will play in a separate competition team to the teams who are in the hunt for Olympic qualification but will meet Canada and New Zealand as the Aussies' fixtures.

Qantas Australian Women's Sevens Head Coach, John Manenti said: "We've been building well into our season over the last few weeks and the Oceania Sevens gives us a great opportunity to continue to do so.

"This tournament is tough, and we know just how hard teams will be coming at us this year.

"It's fantastic for Demi (Hayes) to be back in the fold, she's been working very hard to make sure she is in the best physical condition and she's hungry for game time which is great for the group."

The Oceania Sevens is the last major pre-season tournament before round two of the HSBC Women's Sevens World Series in Dubai. Australia finished round one of the series in second place.
Fans Review RWC2019
There's a great article over on the Guardian website with Fans from countries far and wide giving their opinions on how their team went in the big show. Here are some of the highlights.
Australia
We performed as expected. We're mid-ranked internationally and played that way. The challenge for Australia rugby is to attract, develop and retain talent through efficient and effective administration. Changing coaches is merely tinkering and will not bring long-term improvements. The game has been in decline for over a decade.
I attended 10 matches at the World Cup. Being in the crowd when Japan defeated Scotland was the most joyous part of the tournament – plus the warmth, hospitality and administrative excellence of the Japanese people. Gary W Stainton
England
There's no way to fully mask the disappointment I'm feeling but, to be honest, barring that last final step, we had an amazing World Cup. We were immense across the field as we beat Australia then New Zealand convincingly. Every single one of the players deserves credit but Maro Itoje, Kyle Sinckler and Tom Curry were incredible throughout. Had Sinckler not gone off in the final we might have done better, but you can't win them all. Huge congratulations to South Africa, who were deserved winners. Nat Maxfield
South Africa
The Springboks exceeded everybody's expectations. Having lost to New Zealand early on, I didn't expect us to win the tournament a few weeks later! But winning the final by 20 points was very convincing. Hans Van Leeuwen
New Zealand
It's hard to feel too upset about the outcome of our tournament. The New Zealand rugby public have chilled out a bit over the last eight years. We have had such a positive, attack-minded approach under Steve Hansen that is brilliant when it works, but prone to dramatic collapses when teams play intelligent defensive rugby against us. In a way, seeing the devastation etched on the English players' faces after their defeat in the final, it's nicer to win the bronze final, ending the tournament on a high, than to lose the final.
I'm optimistic for the future. There is a heap of young talent, some of whom didn't even make the squad. A revitalised Rugby Championship including Japan and Fiji will be for all teams involved, and we are at our best when South Africa are at their strongest too. Their dominance in 2007 and 2009 made us take our rugby to a new level. Now the same will have to happen. Who will get to four World Cups first? Tim Smith
Will Cheika Face The Review Panel?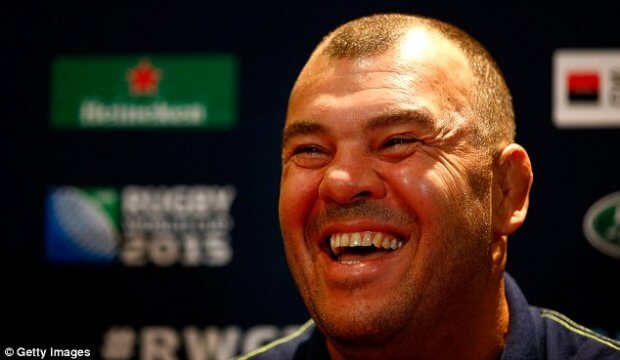 The Review Committee of Bo Hanson, Nathan Sharpe and Pat Howard will quiz Michael Cheika on the flaws of the Rugby World Cup campaign if the departed coach gives them the chance.
Cheika has decided not to seek reappointment to his role as Wallabies coach but he is still employed by Rugby Australia until December 31 so his unvarnished view of where the Wallabies and their high-performance environment must improve is valuable.
The panel has the potential to shake things up because RA said "all elements of the Wallabies program and the World Cup 2019 campaign" would be under the microscope.
Coaching, planning, athletic performance, campaign preparation such as the value of the team's pre-Cup camp in New Caledonia, team cohesion and selection processes will all be scrutinised.
Skipper Michael Hooper and the entire World Cup squad will be interviewed.
"Having these three individuals leading the process will provide a well-rounded perspective on the Wallabies program and enable us to take forward any key learnings into the major tournament preparations of all of our national teams over the next four-year cycle," RA chief executive Raelene Castle said.
A less obvious part of the review will be assessing the changes to RA's high-performance structure during the past 12 months.
The more integrated high-performance plan across national and Super Rugby programs can still be improved while the recruiting and retaining of Australia's best young talent needs to step up again next year. The success of the Junior Wallabies and the Australian Schools and Under-18s team in beating Kiwi teams was a big positive that owed plenty to improvements in talent management.
Bye Bye Beast
Tighthead props the world over breathed a sigh of relief today with news that Tendai 'The Beast' Mtawarira had announced his retirement. That's international retirement guys, he'll still be around to f#*k you up in Super Rugby for a while longer.
The 34-year-old Mtawarira leaves as the Springboks' most-capped prop with 117 test appearances, and as the Boks' third most capped player behind Victor Matfield and Bryan Habana.
Born in Zimbabwe, Mtawarira moved to South Africa as a teenager with little more than a bag of clothes, a pair of old rugby boots, and a dream of becoming a professional player.
"I have many memories to cherish forever, but winning the Rugby World Cup is the perfect ending and cherry on top," he said.
Saturday's 32-12 victory over England in the final in Yokohama proved to be his last international.
"The Beast is someone who never complained, always put in the hard work and simply got on with his job in his typically unassuming way," said Mark Alexander, president of South Africa Rugby.
He played for the Springboks for more than a decade and won two southern hemisphere titles, a series against the British and Irish Lions, and the Rugby World Cup in his last test – just about everything a Springboks player can win.
He also collected three Currie Cup titles in South Africa with the Durban-based Sharks, the club he's been at ever since turning professional.
Bismarck du Plessis, Mtawarira's former front-row team-mate with the Sharks and the Springboks, wrote a newspaper article about Mtawarira after Saturday's World Cup final. In it, du Plessis recalled the time when a hopeful Mtawarira arrived at a Sharks training session 15 years ago.
"He was 19 then and as far as I could see all his possessions were in a small kit bag," du Plessis wrote. "His boots were worn and torn. For his first two years he walked to training. Then he got himself a bike."
Mtawarira was a "big hearted warrior," du Plessis wrote.
This is our final rugby news of the year. The GaGR news team would like to thank everyone who read our articles this year and we're looking forward to seeing you all next year.