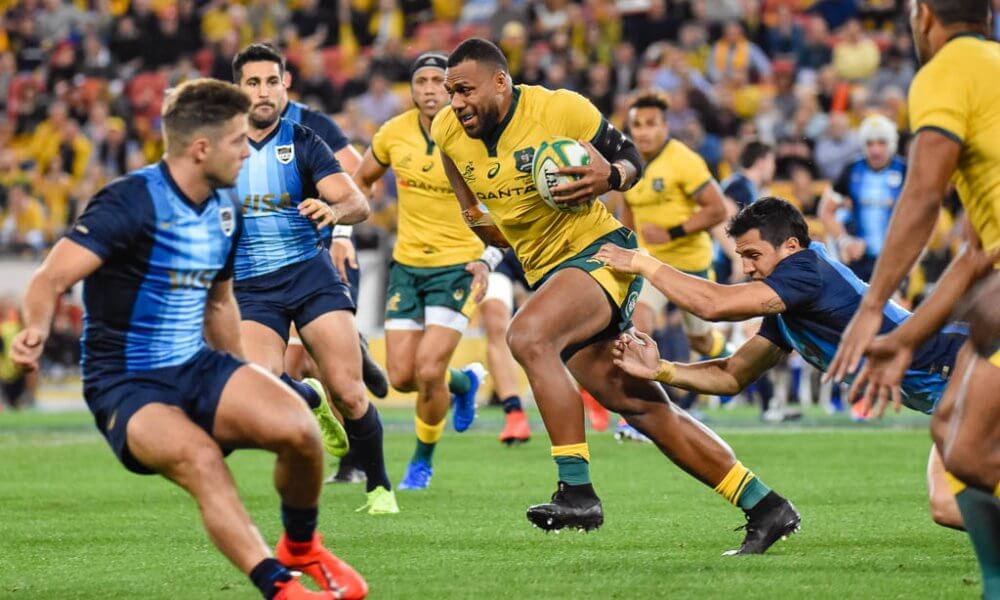 Friday's Rugby News looks at the Poey's Calf again, Wallabies attack woes, All Black news and, Thor staying home.
---
Poey's Out Again
It's the Wallabies training camp gift that just keeps giving! A plethora of players reeled out of the camp with injuries but Pocock and to a lesser extent, Coleman seem to be the worst affected. coleman's season seemed to be clearly affected but Pococks has been non-existent.
Yesterday's news that Poey's cameo in Canberra's club rugby comp has been put on hold just adds to a long list of 'delays' in his comeback. This from the Crimes.
David Pocock has been ruled out of a Canberra club rugby cameo as the Wallabies superstar continues his rehabilitation race to be fit for the World Cup.
 Pocock is edging closer to his first game in five months, sparking speculation he could seek game time in Canberra or Sydney as a warm up before the Bledisloe Cup.
The 31-year-old has played just three games in the past eight months. His last game was for the Brumbies on March 8.
It's believed Pocock could still be at least two weeks away from getting game time, limiting his chances to prove himself on the international stage.
"I gave [Pocock] a call and he said he wasn't available. He said if he was going to play for anyone, it would have been us," said Owls coach Sam Rolfe.
"He's played in a World Cup final and arguably Australia's best player, it would have been a good experience for everyone.
"But the guys that got us to the final, it's good they get their opportunity."
And in other injury news.
Alaalatoa (foot) hasn't played since the Brumbies were knocked out of the Super Rugby finals last month.
The Uni-Norths Owls hoped he would join Pocock and Banks in their side as they aim to win their first finals match in almost 20 years.
But Alaalatoa will be held back an extra week after shouldering a heavy workload during the Super Rugby campaign and Banks is also unavailable.
Just 78 Seconds!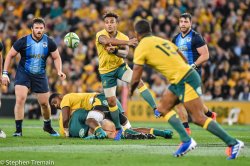 78 seconds. A little over a minute. It's not very long, is it? Un-impressively that's the total time the Wallabies have spent in the oppositions 22 in their first two Rugby Championship games. The rest of the southern hemisphere big guns have all managed about five minutes each. About four times as much time.
That is despite the fact the Wallabies (42) have made a similarly high number of turnovers compared to New Zealand (41) and Argentina (46).
The competition-leading Springboks have made just 15.
One of the factors in the Wallabies spending so little time in the opposition 22 is that they've made three errors (one handling, two penalties) in the nine possessions they've had in the attacking zone.
Interestingly, 50 per cent of the Wallabies' turnovers are in their own half which is significantly higher than their rivals (New Zealand 41.5%, Argentina 26.1% and South Africa 13.3%).
Fifty per cent of the Wallabies' runs have come from their own half, which is well above New Zealand (41.1%), Argentina (37.7%) and South Africa (28.7%).
The Springboks are playing a territory game whereas the Wallabies are attempting to play a 'full court' match.
A look at the Wallabies and Springboks kicking games is fascinating, with halfbacks Will Genia and Faf de Klerk each making 10 kicks last weekend.
All but one of Genia's kicks were for territory, whereas six of de Klerk's were contestable 'up-and-unders.'
Almost all of them came de Klerk's own 22m and the halfway line and were essentially attacking kicks.
On the one occasion Genia put a contestable kick up the Wallabies got possession back, while half of de Klerk's kicks saw the Springboks regain possession.
No SBW For Wallabies
Sonny Bill Williams is set to miss the clash against the Wallabies next weekend. The 33-year-old has had his fair share of injuries over the last few years and it looks like the All Black coaching team want to wrap him in bubble wrap for the next couple of weeks. Coach Steve Hanson has also recalled Forward Scott Barrett.
Williams will head back to play provincial rugby with Counties Manukau for the next two weekends before returning to the All Blacks squad for the second Bledisloe match in Auckland on 17 August.
Barrett returns after being sidelined for a month with a broken finger, replacing stalwart Brodie Retallick, who dislocated his shoulder.
Hansen has trimmed his squad for the two Wallabies matches, cutting Asafo Aumua, Josh Ioane, Dalton Papali'i, Karl Tu'inukuafe and Shannon Frizell. Those players are now unlikely to be picked for the World Cup unless there are injuries.
Frizell's omission, after he started in in Wellington on Saturday, means Vaea Fifita remains in the race to be the starting blindside flanker in the absence of Liam Squire.
Rookie loose forward Luke Jacobson has retained his place in the world champions' squad after his Test debut off the bench in the opening Rugby Championship win over Argentina in Buenos Aires earlier this month.
"The Bledisloe Cup is the second most important trophy for us, after the Rugby World Cup, and we're really looking forward to the next two Tests coming up," Hansen said.
"Two weeks together will give us solid preparation towards growing our game understanding and getting our execution honed, so that's exciting."
Tupou Staying Put!
Taniela Tupou has declared he owes it to Australian rugby to stay home and reject the money on offer from Europe. This, fellow rugby fans, is music to my ears.
Taniela isn't the first rugby player to stay in Aus and he won't be the last but with what seems like hundreds of players heading overseas after the World Cup it's wonderful to hear that at least one key player is thinking of staying.
Rampaging Reds tighthead prop Taniela Tupou said he hadn't "done anything" yet in the gold jersey and indicated he would take up a three-year extension worth up to $1 million per season to turn that around.
The move would keep Tupou at Queensland until the end of the 2023 Super Rugby season and ensure he is available for the next World Cup in France that same year.
"There's an offer on the table and we haven't made a decision yet about what I'm going to do for the next few years," he said.
 "I owe Australia, I haven't done much here, I guess I need to stay here.
"I'll make my decision in the next few months but I think I still owe Australia something and I think I might end up staying here."
The former New Zealand schoolboy star, who signed with Queensland in 2015 as an 18-year-old on a two-year development contract, now says he was in a lonely place but turned his season around after learning to ask for help.
"At the start of this year I went through a lot, some personal stuff, and it was really tough for me," Tupou said.
"There was one point there when I didn't think about the World Cup, I just forgot about everything.
"But finally I started to speak up about it and talk to people and finally spoke to the coaches and they realised what I went through.
"We did some work on it, I had to miss some games, off the bench and stuff, just to help me get my head in the right space. Now I'm enjoying my footy."
Tupou joins a trio of players RA has pinpointed as anchors for the Wallabies in the lead-in to the 2023 World Cup.
Brumbies prop Allan Ala'alatoa, young Reds back Jordan Petaia and Australian captain Michael Hooper are all on long term deals.