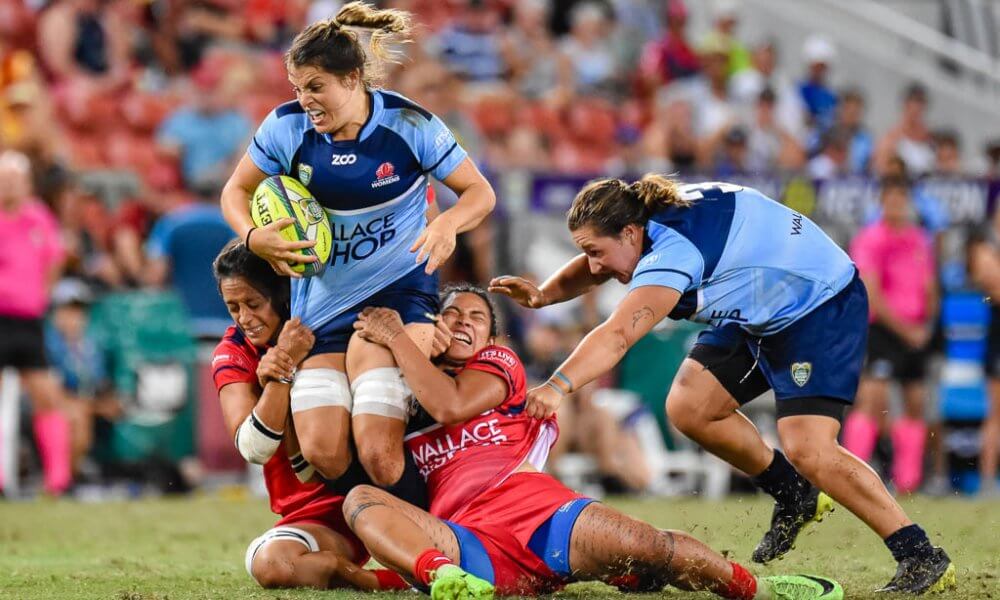 Thursday's Rugby News looks at the NRC draw, the NSW Rugby Awards, rocket in Sevens and, Poey in the Shute.
---
2019 NRC Draw Announced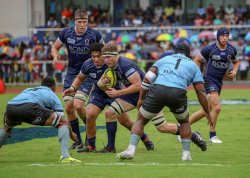 Building on last years triumph which saw the Fiji Drua take out the top prize RA has released the draw of 2019's version of the competition. This year sees some early kick-offs to accommodate the Wallabies World Cup campaign and a couple of rule variations just to keep things interesting.
Law variations I hear you say? Seriously they don't seem that bad. Firstly there's a 50/22 kick. Basically, any general play kick (including free kicks) from a team's own half that goes out in their attacking 22m rewards them with the throw to the lineout. While it rewards astute kicking, the hope is that it will lead to defending teams taking players out of the defensive line to cover this option, thus freeing up space to attack.
The other variation is around an attacking team being held up in goal. Whereas previously the attacking team benefited by having an attacking 5m scrum, now the defensive team is rewarded. Play will now start with a goal-line drop-out which, while relieving pressure (and eliminating scrums) should open up more exciting counter-attacking opportunities.
Fox Sport is covering one game a week with the others streamed on Kayo and the RA's website. Fox Sports have been key partners in the event over the previous five years however matches not shown on tv, have been streamed via their website on a subscription basis.  While the matches won't be on a free to air tv channel, the accessibility through the likes of Google Chrome etc, make it just as good.
For more details on the NRC's commitment to engaging with the regions and the full draw check out Reg's full article here.
2019 NSW Rugby Awards
New South Wales have celebrated their best at their annual awards night in Sydney. Michael Hooper won his hundredth Matt Burke Cup but it's the girls I'd like to talk about.
Inspirational Wallaroo's captain Grave Hamilton took out the Super W Player of the Year after putting together some incredible numbers in 2019.
The barnstorming no.8 found herself in the top ten of almost every key statistic in the competition and scored four tries, with one ultimately securing New South Wales their second Super W title.
Experienced fullback, Ash Hewson and Emily Chancellor were awarded Best Back and Best Forward in another unbeaten season for Matt Evrard's side.
Arabella McKenzie impressed in her debut season and was named the Super W Rookie of the Year, while Lachlan Swinton collected the Chris Whitaker Medal after a break out season for the loose forward.
NSW Rugby CEO, Andrew Hore said that the evening was a celebration of rugby from the grassroots to the professional game.
"It's not often you're able to get everyone together in the one place to celebrate the things that make our game so great," Hore said.
"We've seen some wonderful individuals recognised for their contribution to rugby in New South Wales and I can't stress the importance of their work at the grassroots of our game – ensuring rugby is inclusive, accessible and continues to thrive.
Rocket Rod Davies to Aus Sevens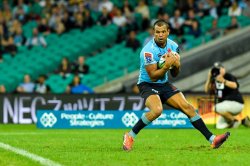 Okay… So I thought this was a done deal already but, looks like I was wrong. The speedster has signed a deal with the Australian Sevens programme that will take him through to the end of 2021.
Rocket played for Australia in the 2018-2019 Series where he appeared at the Canada Sevens before returning for duties with the Western Force.
"Rod has a professional maturity and ruthless edge in the way he applies his trade. An experienced rugby player he will bolster our depth in speed and mental toughness as we continue to build ahead of our Olympic qualification" said Australian men's Sevens head coach Tim Walsh.
"Davies has shown throughout his time that he is a class player and we saw a brief glimpse of that this season in Canada when he debuted in the Aussie 7s gold jersey.
"Rod's commitment to the program for the next two seasons shows that he is committed to the Australian Sevens program and jersey and I know the squad is looking forward to having him back."
Davies said: "It was a good opportunity to have a crack at a different format of the game and I'm really looking forward to it.
"The experience I had with the Sevens was definitely a great experience. I like what Tim Walsh is about and what he is trying to build with the team.
"It's a young team, although I am inexperienced with Sevens, I have been around rugby for a long time so I can bring some experience to the squad.
"One of my goals is to help this team qualify for the Olympics and to put on a jersey at an Olympic Games would be very special for me.
"Anytime you get to put an Australian jersey on at any level it's always an honour and if I get the chance in the future, I'll take it with both hands."
Pocock in Shute Shield
Nice take on David Pocock's proposed cameo in the Shute Shield from Wales Online.
Imagine turning up for a grassroots rugby match in Wales and finding international colossus Alun Wyn Jones in the opposing ranks.
Australian media are reporting that's what the Wallabies are planning to do with Test star David Pocock in an effort to get their back-row talisman match hardened for the Rugby World Cup, after five months on the sidelines.
But the prospect of seeing the 31-year-old lining up in Sydney's Shute Shield in the next few weeks is meeting strong resistance from club coaches in his homeland.
Pocock is a key figure for Wallabies coach Michael Cheika as the Aussies face a battle royal with 2019 Six Nations champions Wales to top Pool D in the World Cup.
The back-row colossus is making tentative steps towards a return to fitness after being sidelined with a rare calf injury and neck problems.
Having played just three games of Super Rugby all season due to the ongoing medical concerns, Cheika is being urged to give Pocock some match minutes in club rugby before throwing him in against the All Blacks next month.
But it could be undermined by club rugby chiefs in Australia with few options available to the 77-times capped superstar.
The Canberra and Brisbane club competitions are entering their finals series, so Pocock's only hope of a game would be as a guest player of a Sydney club.
But with the Shute Shield heading into its final round, every match this weekend has some bearing on the make-up of the top six.
With so much on the line, Shute Shield coaches are reportedly not enthused at the prospect of lining up against Pocock.
"Imagine having your season cruelled because David Pocock suddenly suits up for the club you're playing," one coach told Sporting News.
"Or he might help out another team that you need to lose to help get you a spot in the finals or finish top two.
"We are all behind the Wallabies but I don't think you will find many coaches in favour of this plan."