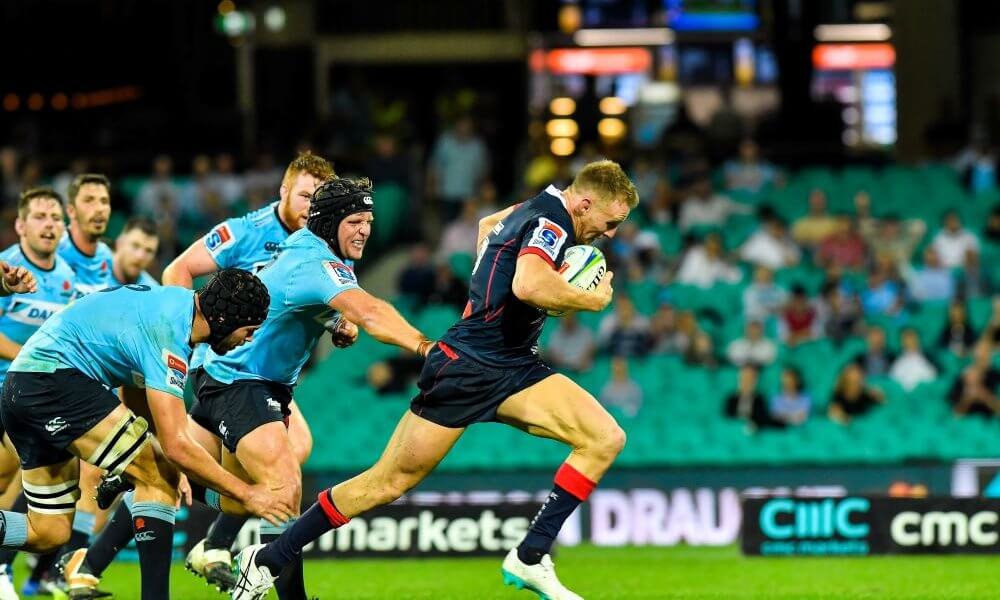 Friday's Days Rugby News sees a curtain raiser, Junior Wallabies named, Sunwolves axed, Scott Johnson talks sense.
---
Tahs Curtain raiser.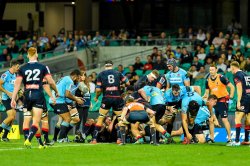 The Waratahs game against the Sharks at Bankwest Stadium (hopefully you know where that is) on Saturday just got a curtain raiser. West Harbour and the Two Blues will play their round four Shute Shield game before the Waratahs play their round 11 Super Rugby game.

NSW Rugby Union CEO, Andrew Hore, said there is genuine excitement in taking the NSW Waratahs games to Western Sydney, with the region known for producing great rugby talent.

"We are thrilled to be taking the Vodafone Super Rugby to Western Sydney and kicking things off with a double header with two of our Shute Shield teams from the local area playing the curtain raiser.

"Western Sydney Shute Shield teams are known for producing great rugby talent over the years and the new world-class Bankwest Stadium allows us to connect with rugby fans in the area and provide all our members and fans with a memorable rugby experience.

"This year has presented us with a fantastic opportunity to take Super Rugby across our State and take our game to the fans.

"The opportunity Bankwest Stadium offers us is the ability to showcase the different rugby products NSW Rugby boasts.  From the NSW Waratahs in the Super Rugby through to the great talent in our Intrust Super Rugby competition – we can give spectators a great night of rugby.

Sydney Rugby Union President, David Begg, said the new stadium in Parramatta has created a genuine buzz and it will be great to have two competitions coming together again.

"The Intrust Shute Shield has a strong club rugby following and we are pleased to have two of our teams who hail from Western Sydney as part of rugby's launch at Bankwest Stadium.

"Having world-class stadiums that can host both the Shute Shield and Super Rugby provides a great opportunity for fans to enjoy more rugby," said Begg.
NSW Waratahs team vs Sharks
1 HARRY JOHNSON-HOLMES
2 DAMIEN FITZPATRICK
3 SEKOPE KEPU
4 JED HOLLOWAY
5 ROB SIMMONS
6 JACK DEMPSEY
7 MICHAEL HOOPER
8 MICHAEL WELLS
9 JAKE GORDON
10 BERNARD FOLEY
11 CURTIS RONA
12 KARMICHAEL HUNT
13 ADAM ASHLEY-COOPER
14 CAM CLARK
15 KURTLEY BEALE
16. TOLU LATU
17. RORY O'CONNOR
18. CHRIS TALAKAI
19. TOM STANIFORTH
20. LACHLAN SWINTON
21. NICK PHIPPS
22. LALAKAI FOKETI
23. ALEX NEWSOME
Junior Wallabies Squad For Japan
Junior Wallabies Head Coach Jason Gilmore has named his match day squad ahead of the sides first clash of 2019 against Junior Japan.
The side contains nine U20s debutants including Aussie 7s development player Triston Reilly, with the potential for a further eight off the extended bench.
2018 Junior Wallabies player of the year Fraser McReight was also named as captain of the side.
Following World Rugby consultation, the U20s Championship will be trialling match day squads of 28 players. This trial is being conducted to ensure that player welfare is paramount moving forward. Coaches will still be limited to the normal eight substitutions but will now be able to select these replacements from a 13-man bench.
Junior Wallabies Head Coach Jason Gilmore said: "It's really exciting to get to this stage of the campaign now.
"We are looking forward to the challenge ahead, the team has prepared well and we're eager to take on the tough opposition that Japan will be."
All matches will be broadcast LIVE on RUGBY.com.au as well as Oceania Rugby's Facebook and Twitter Channels.
Junior Wallabies to face Japan.
1. Angus Bell, NSW*
2. Lachlan Lonergan, ACT*
3. Josh Nasser, QLD
4. Esei Ha'angana, VIC
5. Trevor Hosea, VIC
6. Harry Wilson, QLD*
7. Fraser McReight (C), QLD
8.  Will Harris, NSW*
9. Henry Robertson, NSW*
10. Will Harrison, NSW
11. Mark Nawanqanitwaswe, NSW*
12. Noah Lolesio, ACT*
13. Joey Walton, NSW*
14. Triston Reilly, AU7s*
15. Isaac Lucas, QLD
Reserves:
16. Joe Cotton, QLD*
17. Liam Usher, QLD*
18. Darcy Breen, NSW*
19. Egan Siggs, QLD*
20. Max Douglas, NSW*
21. Michael Wood, QLD
22. Patrick Tafa, NSW
23. Carlo Tizzano, WA*
24. Michael McDonald, WA*
25. Ben Donaldson, NSW*
26. Sione Tui, VIC*
27. Kye Oates, QLD*
28. Byron Ralston, QLD*
*denotes uncapped player
Eddie Jones Bemoans Sunwolves Axe
Te Sunwolves are getting kicked out of Super Rugby and Eddie Jones isn't happy. Now Eddie and I have had our issues in the past, and no Eddie has no idea who I am. I wasn't happy with his Wallaby and Reds stints but we've both moved on.
Eddie thinks that if Japan wants to be a top ten rugby nation then they need their young players involved in a top-level competition and he's 100% correct.
Jones, who now coaches England, lamented the decision and said the Japan Rugby Football Union should start looking for alternative competitions.
"If Japan wants to be a top 10 country in the world, which they do, they need their players to be prepared," Jones told Kyodo news agency.
"The purpose of the Sunwolves was to give opportunities for young Japanese players to prepare for test rugby," said Jones.
"What Japan was missing was that opportunity for younger players to go from a good domestic Top League into a higher level of competition without being exposed to test level, and the Sunwolves provided that opportunity.
"It hasn't worked out for them and I think it is a massive opportunity missed."
 Form Is King! Music to our ears.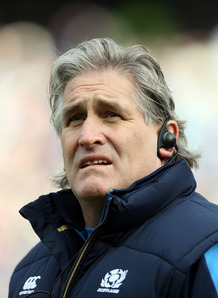 Scott Johnson just said the best thing ever. This from Iain Payton over at Rugby.com.au
Scott Johnson has given hope to all Super Rugby players by saying current form – and not past experience – will be the no.1 consideration when comes to picking a Wallabies' World Cup squad in a few months.
Johnson took up his role as Australian rugby's new director of rugby last month, and is nearing the end a getting-to-know-you road trip that has seen him spend time at the Reds, Brumbies, Rebels and with the Junior Wallabies. He will be with the Waratahs this week.
"I have sat abroad and in the cheap seats for 12 years. I have got to get down and dirty and that's what the trip was about," Johnson told media on Wednesday.
"Don't let anyone tell us we don't have talent in this country. We have good talent. It is impressive and I am buoyed by it.
"And the depth is better than I thought from afar. Four teams, it shows there is good talent out there."
"Players pick players and by that I mean if their form is good enough, they get picked," Johnson said.
"If their form warrants it, they get picked. They usually determine their fate. It's the odd choice that we have to split them but if a players' form warrants selection, he will get selected.