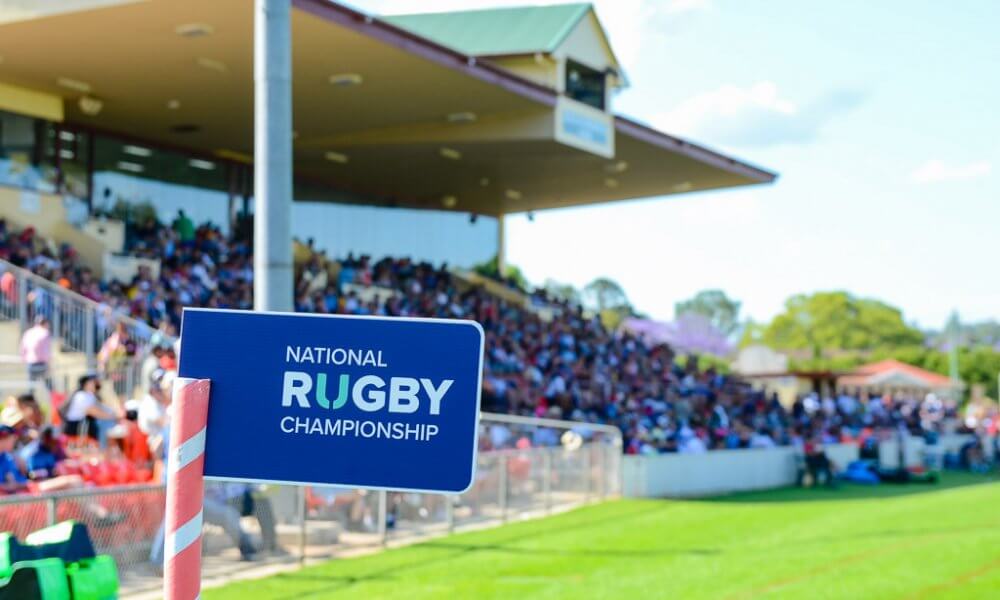 Friday's Rugby News sees points to be proven, club corner, Haylett-Petty talking the talk and and bit of positive news out of Queensland.
---
Point to Prove
The chat has been growing over the past few weeks, and now finally, the National Rugby Championship is upon us.
And if there is any indication of how valuable this tournament has become for Aussie rugby, it's the fact that a lot of coaches and players are coming into this competition with a point to prove.
No one has a point to prove more than Karmichael Hunt and Quade Cooper.
With Coops out of favour at the Reds and Hunt out of favour everywhere for his second drug offence at the start of the year, it could be argued that their selection in Brisbane City's outfit is effectively the last roll of the dice for both.
And both are treating it as such, according to coach Mick Heenan.
"They're both really motivated," he said to rugby.com.au.
"They both have a point to prove and they will want to be able to show that they can play at the next level.
"They've both had reasonable seasons for Souths and I'm just looking forward to getting into the NRC season."
City hasn't won the Toast Rack since taking it home with Nick Stiles in 2015, and Heenan has admitted that he's much happier with the squad he's assembled hopes to see the trophy back to Ballymore.
"I feel like I'm better prepared," he said.
"At the start of last year coaching NRC wasn't even on my radar so I wasn't watching games through the lens of who might be suitable for NRC.
"Because I knew from early on this year that I'd probably be coaching City again I've been able to assess players in a different light which has been useful."
A person with an even bigger point to prove is Darren Coleman.
The Warringah and NSW Country Eagles coach has been at the helm of the country franchise ever since their inception in 2014, and he has come close multiple times to winning NSW's first premiership.
Coleman already will have his hands full this weekend with the Shute Shield grand final, but the upcoming NRC campaign is still very much on his mind, especially after his side lost their semi-final placing in the final match of the regular season last year, at the hands of their regular nemesis, the Perth Spirit.
"It wasn't the first time we've been bumped out in those sorts of circumstances either unfortunately, but that's just how footy goes," he said to rugby.com.au.
"We've been there or thereabouts and competed well the last few years, so we know within ourselves what we can do to improve."
Coleman admitted that delayed start will do wonders for the Eagles. It seems almost fate that their first match will be against their re-branded rivals in the Force in Perth. Not only the Spirit knock them out of contention last year, but they also defeated them in the grand final in 2016.
"Not only does it give us another week off to allow the players to gel, but it also gives us a more in depth look at what the Force have been doing this year, as well as what kind of squad they've put out in week one against Brisbane City.
"There's no doubt playing together will have its advantages for the Force, but we are confident that we can head over there and get our season underway with a win."
Club/NRC Corner
This portion of the news is getting smaller and smaller by the week.
So, to start off, we'll recognise the success of Associates in WA, who won the FMG Premiership Competition last week with 23-10 win over Kalamunda. The runners up had a fantastic finals series, but in the end couldn't pull off a Cinderella finish, with the favourites running them down.
The match sums up what was a fantastic club season for WA. Before we know it, it'll be the 2019 season all over again.
The last two club competitions get into their finals straps this weekend.
First up, in South Australia the Coopers Premier Grade saw a couple of big upset results during their semi finals series, with Burnside going down at home in a thriller to Brighton, 36-37, while Onkaparinga got put to the sword by Old Collegians, crashing out hard in a 7-39 loss.
Burnside will host Old Collegians this weekend in the Preliminary Final, with the winner going on to face Brighton next weekend.
Preliminary Final Fixture:
Burnside v Old Collegians
And finally, arguably the largest club grand final this weekend will take place in front of an estimated 18,000 fans at North Sydney Oval, with the Intrust Super Shute Shield Grand Final.
Last weekend, Sydney University served up a demolition of Manly, beating them 41-3, while Warringah shocked the Northern Suburbs faithful with a 22-25 win. The win sees the Rats through to their second grand final in a row.
With an intense final looming, should the Students win, it will be their twenty-seventh premiership and their first in five years. Should the Rats win, it will be the first time in their club's history that they will have won back-to-back titles. It's going to be a whopper.
Grand Final Fixture:
Sydney University v Warringah
If you'd like to know more about the Shute Shield and club rugby, check out our most recent Dropped Kick-Off podcast, where we chatted to SRU President David Begg.
With no Wallabies tests on, for everyone else in the country now is the time for the National Rugby Championship, which kicks off this weekend.
First up, the Fijian Drua will start their campaign in Nausori (on Saturday, 1pm local time) to a Melbourne Rising side chock full of Rebels. While the Rising will be tough nut, last year doesn't bode well for them and the Drua are a tough to crack at home, so I'll be going with the flying Fijians. Drua by 15.
The second match sees, in my opinion, the match of the round, with the Canberra Vikings hosting Queensland Country (Saturday, 5pm local time) in a rematch of last year's grand final. Country were victorious on that occasion, but the Vikings will have a bunch of Wallabies at their disposal, which makes them a much tougher proposition. In my opinion, that will prove the difference. Vikings by 7.
And, finally Brisbane City will kick off their campaign with a touch match against the Western Force at Norths Rugby Club in Brisbane (Sunday, 3pm local time). While Brisbane City do have a strong squad and will definitely make a game of it, this Force side is full of a lot of class, have been playing together for a few months in World Series Rugby, and will be out to prove a point. Force by 10.
For more information, check out our most recent GAGR pod on all things NRC.
Get along this weekend, and help #GrowTheGame.
Bledis-Low
The Wallabies have a week off following two demolitions at the hands of the All Blacks, which saw a combined total of 78-26 points scored.
While the results pissed off many a rugby fan on this side of the ditch, Dane Haylett-Petty argued that the blowouts weren't totally reflective of the actual competition. 
"It's easy to throw the baby out with the bath water when you look at the scoreline but we actually did a lot of things right, I think," he said.
"We just killed on turnovers and there's not a lot of teams in world rugby that will hurt you like that from your mistakes."
He also had a wee bit to say about fitness.
"I don't think we're not fit enough no," he said.
"We're probably, I don't know, it's something we need to go back over the game plan whether we could work smarter not harder.
"I don't necessarily think it's a fitness thing.
"If anything, concentration, we let ourselves down and you see other  teams capitalise."
Curious to see what our comments section thinks of that one.
Haylett-Petty has been utilising the weekend off to train with the Western Force NRC side ahead of their opening match against Brisbane City on Saturday. Haylett-Petty was the only former Force Wallaby who re-aligned himself with his old club, and the reasons for him were pretty obvious.
"I think it's always a bit harder," he said.
"A lot of those (other) guys have shifted their lives over to other teams.
"I've still got all my family here, get to come home and spend time with mum and my sister, so it's probably a bit easier.
"[On the NRC],  in the earlier years the depth might not have been there but you start looking at the teams now Brisbane City have got Quade (Cooper) and Karmichael (Hunt) running around," he added.
"There's teams stacked full of Super Rugby players, the Force team pretty much played World Series Rugby, so I'm expecting some high level attacking rugby."
While the Force squad is still to be named as of me writing this on Thursday night, it is unlikely Haylett-Petty will play for his former club. The last time he played in the NRC was back in it's first season for the Perth Spirit. 
On a lighter note…
And finally, to finish off the week in rugby on a more positive note, the declining participation in club rugby has been reversed in Queensland for the first time in two years.
According to the QRU, club rugby participation numbers in Queensland have increased so far in 2018 by 7.5 percent compared to the previous year, with the biggest increase being in the 8-12 age bracket and in women's rugby. The increase has also been occurring in many metropolitan areas.
"We've seen an increase in club rugby participation throughout the state this year," said QRU interim CEO David Hanham. 
"We're seeing growth in the metropolitan areas of Queensland and particularly in junior rugby between the ages of 8 and 12.
"The QRU has been working closely with our clubs to improve participation figures and collectively we are beginning to reap some benefits."
The jump in Women's rugby has been particularly noticeable. Coming off the back of the Super W, Wallaroos and now the Aon Uni Sevens, Women's participation in rugby is up by 12 percent.
"The growth of female rugby – in particular the Sevens format – has seen more young girls participate in the sport than ever before," Hanham said.
The QRU has attributed this growth to a expansion of the opportunities for girls to play as a big reason behind the growth.
In addition, 15,000 kids were involved in the Get Into Rugby introductory program (up 7 percent on last year), and number of kids participating in Queensland's Modified Rugby program has nearly doubled since 2016.
I'm wary of loads of statistics at this point. But hey, if there's anywhere I am certain the game is growing, it's definitely in Women's rugby.
And finally, The Daily Telegraph reported on Thursday night that Israel Folau is set to confirm that he will remain with Australian rugby and the Waratahs until 2021, with the fullback extending his contract with Rugby Australia.
I always take anything the Daily Telegraph says with a pinch of salt (rugby or otherwise), but I digress.
What do we reckon GAGRs? We happy that Izzy is sticking around for another three years?