At a time when Australian Rugby can't do a thing right, or at least according to the many of the rugby community, one of the most encouraging developments has come from the games' former stars.
While Stephen Hoiles and James Holbeck have re-invigorated the Classic Wallabies and are doing their best to galvanise this elite group towards giving back to the grass roots game, there is a similar group of former Queensland representatives (and a few others) doing their bit for the development of rugby.
Former Reds scrumhalf Brad Free has established the C2K Rugby Academy in an effort to provide position specific skills clinics for talented youngsters in South East Queensland. In the process he's enlisted the support of  ex-Reds cohorts from his time in the 90s up to some of the more current crop, to tap into some of the wealth of knowledge and experience that comes with former stars of the game.
It all started when Free, a practising chiropractor based on the Gold Coast and who boasted one of the purest passes in Australia back in the early to mid-90s, was approached by former team mate Garrick Morgan to help out one of his promising young scrumhalves.  The concept evolved to a scrumhalf specific rugby program which soon grew to approximately 50 young nines who received hands on coaching around pass technique, running lines and even the dreaded box kick.
Two of the early policies implemented by Free still stand today. Firstly, the opportunity would be invitation only to either club representative players or A standard players from either the GPS and AIC Rugby competition.  This ensured a level in confidence that the player had a certain level of ability and motivation required to develop their game.
Secondly, the sessions would be free of charge. This flies in the face of many pricing theories such as "cost indicates value" and "nothing comes for free". However, having experienced these sessions first hand, it is completely accurate. No fees to the kids or parents involved.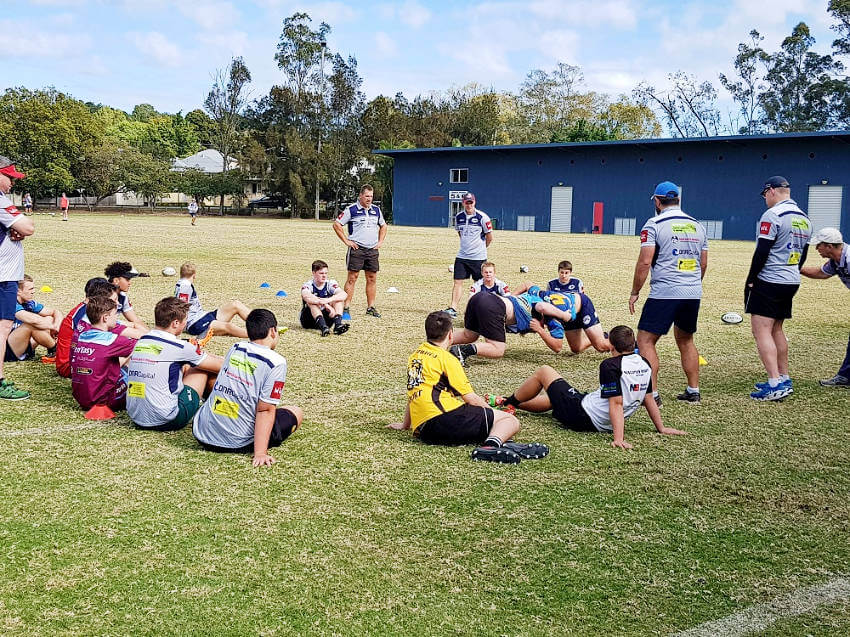 It's why a good working relationship with Queensland Rugby, who provide access to Ballymore for the training sessions, and indeed Rugby Australia (through Rod Kafer), is so valuable.  The program already runs on the smell of an oily rag, with some parents contributing sponsorship of kit.  But in the end its for the good of the game.
Free insists this program is to support the pathways that exist rather than act as any sort of challenge to the system.
"From Rugby Australia down and through the school systems there are obviously some very solid programs to identify and develop talent.  We see C2K as a unique opportunity to work adjacent to these systems and provide added value because of the quality of talent and experience we've been able to harness."
The benefit of such skill development at such a vital age (12 and above) should be obvious to most who read this story. Volunteer coaches at club land, teachers at school, etc can only do so much in the limited time they get with their teams each week.  These Position Specific Skill Sessions (PSSS) are more than any team coach could provide during the season.
Following on from the scrumhalf focus, opportunities became apparent for other positional training. Ian King (former Red and Wallabies Strength and Conditioning Head) provided some expert sprinting advise to outside backs while former Red Brenton Fielke added his positional expertise.  Italian international Kris Burton facilitated the inside back knowledge and former Wallaby Fletcher Dyson and Red, Anthony Mathison's involvement enabled the all important (and much discussed) front row 'academy'.
Relying basically on word of mouth and social media (C2K's facebook page is here), the number of participants grew significantly.  So too the coaches.
Internationals Dan Herbert, Fletcher Dyson, Elton Flatley, Peter Slattery, Robbie Russell,  Tom Court, Toutai Kefu, Brendan Nasser, Mark Chisholm, Sam Cordingley, Nathan Spooner, Pat Howard, Greg Martin, Garrick Morgan  and many others have all volunteered their time to allow specialist coaching across all the positions.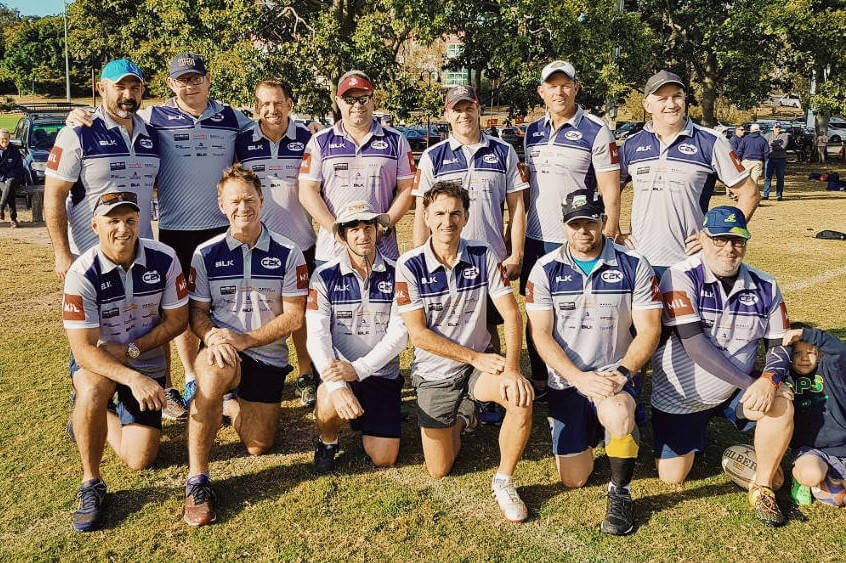 Again, none of these individuals are paid for the time they give up. They are all simply believers in what the program is trying to achieve. The mission of the program is simple – to provide positional specific skill sessions for semi-elite teenage rugby players in South East Queensland.  The goal is to make the participants more influential team members, for them to learn to enjoy their rugby and reach their potential.
Free himself takes it a step further.
"From a larger perspective, our objective is clear. We want to increase the cohort presented to Colts Rugby firstly in quantity and also increase their fundamental skill level, which sadly is overlooked in many cases during these important teenage years where neural learning is maximised and therefore best done".
As for the output? In such a short time the results are there.  Looking at the scrumhalves in particular they have one in the Reds, two in the NRC, three in the Under 19 NRC, three in the Queensland Schoolboys team, five current GPS 1st XV representatives, four AIC 1st XV representatives and seven Premier Colts players who have come through the program.
Yet despite more than 250 kids on the list, there is still scope for growth.  On top of his chiropractic work, and with the support of people like Scott Oakhill to assist in developing these relationships, Free is striving to build connections with schools to ensure their own players are aware of the opportunities.
While some schools are supportive, others seem reluctant. Which perhaps comes back to the 'too good to be true' belief.
It's a shame for the young players missing out because, again as someone with first hand experience (well, second hand, I only watched), the sessions are indeed damn good and damn true.
[one_half last="no"]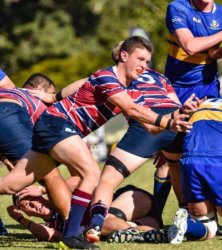 [/one_half]
[one_half last="yes"]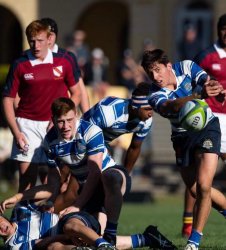 [/one_half]
 Regular C2K participants Lachie McIness (The Southport School) and Hugo Smith (Nudgee College) display their learnt skills for their school's teams.