Friday's Rugby news has more Folau signing news, the findings of Argentinean disciplinary hearings, news from the Aviva Premiership and Cliff Morgan passing away. 
---
[one_half last="no"]
Folau reacts to signing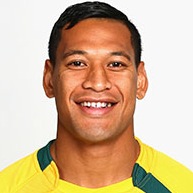 Israel Folau has revealed that he had not seriously considered returning to league and has known for four or five weeks that he would be part of the Wallabies 2015 World Cup plans. 'From the day I came to the Waratahs and started playing rugby I really enjoyed it, so it would have been really hard to leave after a year,' Folau said. The dual international also reiterated that he has much more room for improvement, with NSW coach Micheal Chieka expecting the 24-year-old to play a more 'influential' role in the Waratahs' attack next season.
In other Whatars news, during their  annual Awards dinner last night, Folau was named best back, with Benn Roninson named best forward and Micheal Hooper taking out player of the year honours.   [/one_half]
[one_half last="yes"]
Mixed bag for Pumas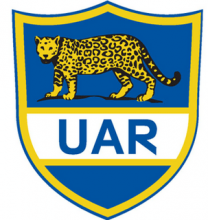 Puma flanker Pablo Matera has been cleared of eye-gouging Springbok counterpart Francois Louw. Yesterday's SANZAR judicial hearing found Matera not-guilty of law 10.4- Acts contrary to good sportsmanship. With help from the evidence of eye specialist, Dr Michael Delaney as well as the testimony of Louw and Metera, the SANZAR judicial officer was not satisfied that a deliberate or malicious eye gouging incident occurred.
Argentinean No. 8 Leonardo Senatore was found guilty of biting South African lock Eben Etzebeth on the arm on Thursday and will receive a 9 week suspension. Senatore will miss all remaining matches against Australia and New Zealand in the Rugby Championship competition. Judicial officer Terry Willis cited the significant provocation by Etzebeth when deciding on the length of the suspension, relatively short compared to previous rulings.  [/one_half]
[one_half last="no"]
Aviva Premiership news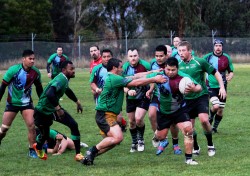 Harlequins F.C. have re-signed English fullback Mike Brown for the next three seasons. After making his first grade debut for the Harlequins, Brown has made 207 appearances for the club and was Player of the Season during their victorious 2011/12 season. The 18 Test player asserted 'I love playing my rugby here with this squad and team of coaches, who are all committed to improving our game and winning more trophies.'
In much more unpleasant news, London Irish fullback Tom Homer has suffered a 'significant injury' during a pre-season friendly. Homor collapsed in agony with a groin injury as he attempted the team's first kick at goal during the first five minutes. He is due to see a specialist for a second time tomorrow to determine whether he needs surgery to fix the condition. [/one_half]
[one_half last="yes"]
Celebrated player/commentator dies
Former Wales/Lions flyhalf and legendary commentator Cliff Morgan has died aged 83, the WRU said on Thursday. 'The voice of someone who knew the game, and he captured the moment,' said former Lions scrum-half Gareth Edwards, whose epic try for the Barbarians against New Zealand in 1973 is one of the most famous pieces of television commentary in sporting history.
[youtube id=AwCbG4I0QyA " width="300″ height="200″]
[/one_half]