Friday's Rugby News has Tahs & Force squad news, an apology from TPN, stuff on Norths vs Brothers, and Georgia wants in on the Six Nations.
---
[one_half last="no"]
Foley Out
Bernard Foley has been ruled out of Saturday's game againt the Force, after being ruled unfit due to a concussion he suffered in the Highlanders trial game.
In his place will step Bryce Hegarty. David Horwitz will take Hegarty's place on the bench.
Regarding Foley, Tahs coach Daryl Gibson said this:
"He's still suffering some dizziness and so forth," Gibson said. "Then obviously his cognitive tests that they do on the computers, he wasn't passing that as well."
Ned Hanigan has also been ruled out, with Dave McDuling also taking his place on the bench.
In other news, the Western Force will start league recruit Curtis Rona at outside centre. Rona, formerly of the Canterbury Bulldogs, was born in NZ but grew up in Perth playing rugby.
Not only will Adam Coleman be making his competitive start since going home early from the Wallabies spring tour, Tatafu Polota-Nau will also make his debut for his new team. This conveniently leads us to…
[/one_half][one_half last="yes"]
TPN: Soz WBs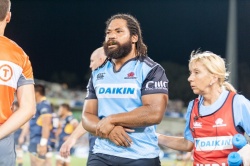 TPN has told my boy Vince Rugari that he regrets playing for the Wallabies last year with a broken forearm, as it inhibited the develop of inexperienced Australian hookers.
The afroed one has finally fully recovered from that broken forearm, which didn't properly heal despite being operated on for the first time 10 months ago.
And now the 31-year-old reckons instead of playing through the pain, he should have let a youngster have a crack.
"I believed it was for the right reasons, because the Wallabies is what we strive for," he told AAP. "But in saying that I think it also did a disservice. Not being 100 per cent fit, that sort of blocked a few potential starting opportunities for the younger blokes who went on tour.
"It's great to see the likes of Tolu and Chibba Hanson getting some runs with the squad, because that's what we need to cover the depth of our position."
TPN also revealed that his injury prevented him from writing handwritten postcards to his family back home while on tour, a tradition of his. Naw
[/one_half][one_half last="no"]
Norths vs Bros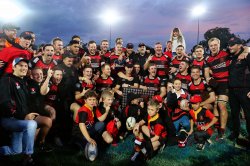 This weekend will see Northern Suburbs take on Brothers in an interstate club competition playoff, called the Australian Club Championship (ACC).
Norths will be playing with only half the team that won the Shute Shield final last night. A interesting member of their side is NSW Country Player of the Year-winning prop Alain Miriallakis, a 50-cap veteran of international test rugby. For Belgium, that is (you can check out his story of how a Belgian with a Greek surname ended up playing rugby in Newcastle here).
Brothers on the other hand will have the use of Tongan Thor, who will turn for the hooped ones partly because he's been suspended for two games after getting done for headbutting at the Brisbane 10s (the Reds trial game against the Rebels took up the other half of the ban). The Reds will only let Brothers play him for 40 mins, however.
(Before, or after, the ACC, the University of Sydney will also play the University of Queensland. Information on that game's hard to come by. Whatever. Assume they couldn't afford to pay one of their own journalism students $20 to put an article up about it.)
The ACC kickoffs at 4pm (AEDT) on Saturday at Crosby Park in Brisbane. The match will be televised live on Fox Sports.
[/one_half][one_half last="yes"]
Georgia At Seven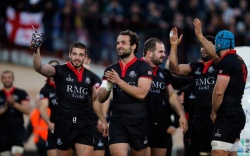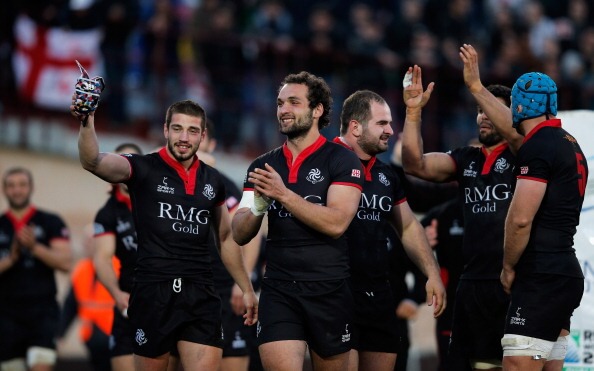 If you haven't been following, the Six Nations is currently on.
While that's on the Rugby Europe International Championship (REIC) is also going on. The REIC is an international rugby competition like the Six Nations but for lower-ranked nations.
The REIC has many divisions, and promotion and relegation between them. REIC Division 1 has been won by Georgia 8 of the last 9 times, a record up there with the Queensland Maroons.
Thing is though, the REIC doesn't have promotion to the Six Nations. That's where there's been some tension, and that tension isn't helped by the fact Georgia is currently ranked over Italy. Former England coach Clive Woodward, for one, has called for promotion and relegation between the Six Nations and REIC, but Six Nations CEO John Feehan has dumped any ideas about that.
"It is a closed competition, owned and controlled by the six unions concerned. There is no vacancy. Right now we are perfectly happy that we have the six strongest teams in Europe in our competition.
"Are we closed to every scenario? No, but it takes a while to see a convincing argument — 10 or 15 years. We have to take a good, considered view about what is right for our six unions. They would all have to agree that this is what they want. At this stage, talk of bringing in other teams is premature."
World Rugby can't force the Six Nations to do anything, as the competition is owned by the six unions involved. But World Rugby chief Bill Beaumont did reveal that they're trying to reward Georgia as much as they can for their progress.
"What we have to do at World Rugby is enhance the fixtures for a team like Georgia, as a reward for their progress. But tournaments are owned by the countries involved.
"We are helping Georgia as much as we can and they are hosting the World Under 20 championship this year.
"We want to grow the game, so it can be enjoyed by more countries than the historical unions who have always played it. But to tell the Six Nations or SANZAR who should be part of their competitions is nigh-on impossible."
[/one_half]