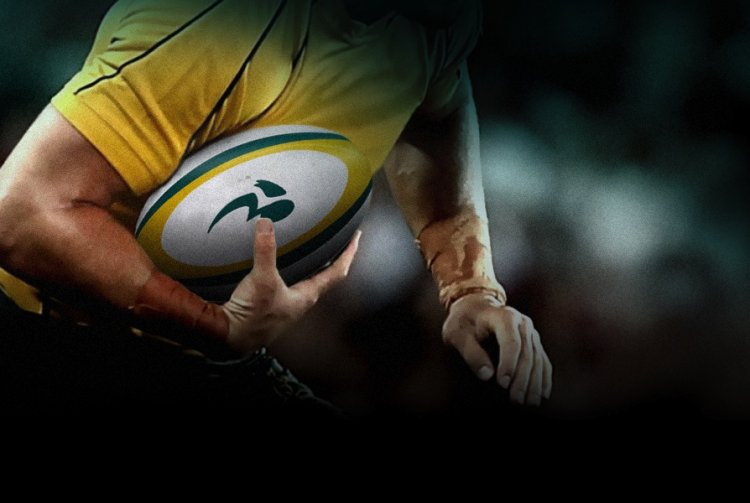 So this is Christmas. And what have you done. Another year over. And a new one just begun.  So sang John Lennon in the song "Happy Christmas (War Is Over)" as he goaded us into asking ourselves, are we being all that we can be?
Well, I am here to ask you the same question! Are you being all of who you can be…as a rugby fan?
The 2011 Rugby season in Australia will be the biggest we have seen for almost a decade.  In terms of actual 'product' – that's actual games for the traditionalists – we will be inundated like we never have before.
Super Rugby, now expanded to 15 teams with the long awaited debut of the Melbourne Rebels, hits our shores in February. The re-structured competition serves up for us an additional 31 games, five weeks of competition (in 2011), an extra 14 games in Australia including local derbies against each of the other Aussie sides in each city!
So the content is there. But what about the quality?
The Red's were awesome to watch in 2010 and Quade Cooper, Will Chambers, Rodney Davies and Digby Ioane will be back to do it all again next season.  The Tahs looked stodgy at times, but on other occasions they were unstoppable. Particularly through their dynamite back three of Kurtley Beale, Drew Mitchell and Lachie Turner.
The Brumbies have some of the best running forwards in the game by way of Stephen Hoiles, Stephen Moore, Ben Alexander and Rocky Elsom. If the ball can get wide to their outside backs then it'll be Back to the Future. With three absolute flyers, in Lindsay Crook, Clinton Sills and Samu Wara, fighting it out for a wing spot the Brumbies will have speed they haven't had since Rathbone at his prime.
You want speed? Well let's head West and to one of the most exciting signings of the season. Former Hurricanes wing David Smith is just electric and his combination with James O'Connor has me charged with anticipation.
Which just leaves the Rebels – the team we are all looking forward to seeing run out next year. Rod McQueen as coach. Stirling Mortlock back in action. Prodigal sons Mark Gerrard and Rodney Blake returning. Leaguies Jarrod Saffy, Luke Rooney and Cooper Vanu giving it a crack in a World Game. What isn't there to love?
Just when we've caught our breath after the Super Season, and dosed up a little on a shortened (hoorah!) Tri Nations series then we get to September and RWC VII (if I can go a little American Football on you). For the Aussie fan, if we're gonna have the Word Cup anywhere, that's not in Australia, then New Zealand is the best place for us.
The schedule is cracking and Wallaby fans will have to go out of their way NOT to see their matches with a program like this:
Sunday 11 September Australia v Italy – 1.30pm kick off East Coast time

Saturday 17 September Australia v Ireland – 6.30pm kick off East Coast time.

Friday 23 September Australia v USA – 6.30pm kick off East Coast time.

Saturday 1 October Australia v Russia – 1.30pm kick off East Coast time.
There you go! We have the 6 Nation battles against Ireland and Italy, but then our own little Cold War against the Yanks and Ruskies. All at family time viewing. The finals too are viewer friendly with the quarter finals either with 4pm or 6.30pm kick offs and the semis and final in peak hour at 7pm east coast time!
With the style of rugby the Wallabies put on at times this year, in Bloemfontein and Paris in particular, they are in with a real shout next year when ALL the pressure will once again fall upon the All Blacks.
It is being dished up to us on a plate here people!
And now this is where you come in. Cam Treloar wrote a charming article about crowd support in Europe and the UK.  Well I want to take this to the next level. As the title suggests I want our fans to start to fire up! Let's get behind our teams in 2011 like we never have before – be they Red, Rebel, Waratah, Brumby, Force or Wallaby. As J-Lo sang – let's get loud.
For too long rugby fans in Australia have been content to sit on their hands and to clap politely once a try has scored. As readers of G&GR you've outed yourselves as a particularly savy Australian rugby fan, so take the initiative and FIRE UP.
I can't speak for the other states but I got a taste of it in 2010 with the Reds. The crowds for the last three home games of the year, v the Stormers, Bulls and Highlanders were not only the biggest we've had for years but also the loudest and most parochial. The atmosphere at these games was phenomenal.  I was pumped, and I am sure the players were pumped and produced three fantastic performances as a result.
The QRU have used these games as a leap frog into season 2011 with their "First XV' campaign as they strive to sign 15,000 members.  They've focused on the parochialism of the Reds, as seen in this video:
[youtube]http://www.youtube.com/watch?v=5I6TZ5Z89D8[/youtube]
Do you feel it? Back of the neck? Up and down the spine? Tingles!  Bloody goose pimples. Hair on its end. Heart pumping. Veins throbbing. FIRE UP!
Did you see the role the crowd played in the vid? A massive part, and they were loving it.  To Reds are striving to build that link with their fans. It's an AFL style approach to membership, which is no surprise given CEO Jim Carmichael's background in that game. Similarly it is no surprise that there is such a proactive membership base in Melbourne with the new Rebels team.
Down there the fans are already active, and have been for a while. The Rebel Army is an active force. Created by a couple of fans, Gavin Norman and Neville Howard, the Army is there to "breath new life into Rugby". Brilliant. They are endeavoring to do this by looking at what works at the other codes and implementing it with their beloved Rebels. They are already having monthly meetings, and planning how to break the inhibitions of the average rugby punter. Congregating behind the posts, AFL style, rather than in the usual preference of around half way.  And how in the world do we get Aussie fans to sing anything other than the chorus of the anthem or chant anything other than "Aussie Aussie Aussie Oi Oi Oi". Well that's what Gav and Nev plan to do, and boy do I hope they succeed.
So call this the New Years Resolution of Green and Gold Rugby. We reckon we're the best rugby site for Aussie Rugby fans and we're doing our bit to give you what you want. But it's time for a little quid pro quo Clarice. We want you to really get behind your team in 2011. We're working on a number of initiatives to bring the fans to the forefront of the game next season.  But the onus is on you. Don't be an idle supporter. A casual observer. A fleeting fan. Get out there and get amongst it.  Wear your team's gear with pride. Front and centre! Not just game time, but in the days leading up. Bugger it – all year round! Stickers on the car, caps on head, stubby coolers on beers. Get out there and get visible.
And then. Come game time…FIRE UP.  We need cheering, singing, chanting, clapping, dancing. Anything that is an overt display of your support for your team! If you are watching at home then get your mates over and make a night of it. Or get down to the pub and turn it into a social event.
Because what would happen if we took the lead of the English cricket fans and become the extra man in our team. What if we could make home games a REAL home ground advantage? Imagine if we could. It's easy, if you try.