STUNG by recent criticism of their recent "light-weight" performances against the All Blacks, G&GR can reveal that the Wallabies have undergone an intensive bulk-up programme that has produced remarkable results.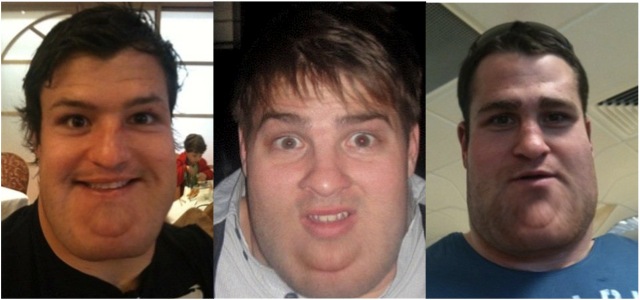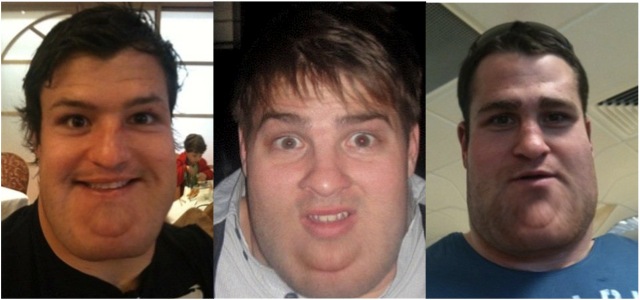 The first rumours of the programme came following the leaking of the above pictures by Wallabies Matt Giteau and Drew Mitchell via Twitter. Having gone through extreme bulk up programmes ourselves over the last 20 years, the G&GR team immediately recognised the methods used and managed to secure the following updated squad photos from the ARU, thanks to undercover work by Mr Timms.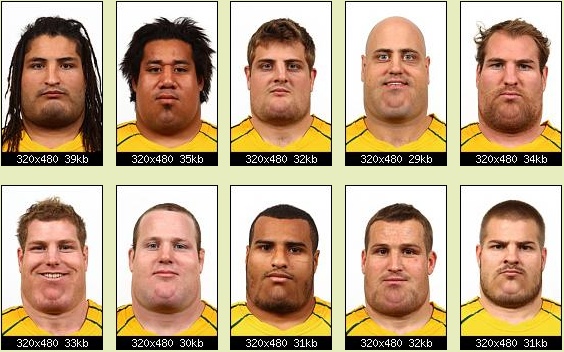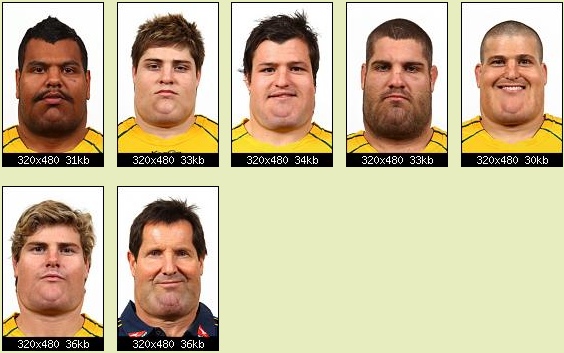 This physicial improvement won't make it all plain sailing against the Springboks though, as it's clear that captain John Smit and presumably the rest of the South African squad has had access to the same programme.
And yes, that is Salesi after the programme.