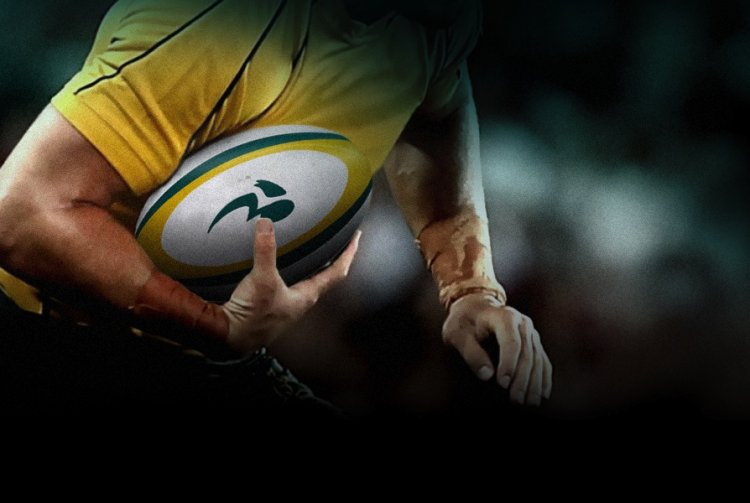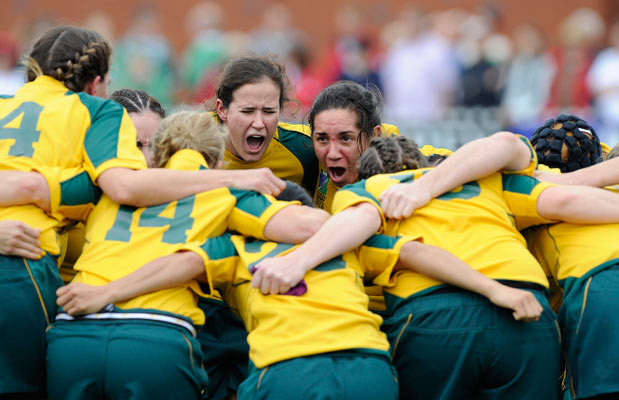 Australia took a bonus point win against Wales in their World Cup opener in a raw and overenthusiastic performance, winning 26-12.
The Wallaroo backs showed all the class expected of them, running in three tries in the first 24 minutes, but the unpracticed side lifted the foot from Wales' throat with ill-discipline, conceding three yellow cards in the 10 minutes either side of the break in the sometimes fiery encounter.
Wales pulled back the 14 point lead with a penalty try (collapsed maul) shortly after half time while #8 Alex Hargreaves was serving a ten minute spell for repeated breakdown infringements (sound familiar? although to be fair, she was on her feet on this occasion).
Coach John Manenti's injection of squad captain Cheryl Soon and seasoned backrower Debbie Hodgkinson assisted in slowing the momentum of Wales, who had tightened their attack and showed some flair with fullback Non Evans making inroads.
Wales scored again and were aiming for a bonus point for a close loss before fullback Trish Brown finally secured the 4-try bonus point for Australia with another sparkling attack in the last play of the game.
Australia looked good counter-attacking and when moving the ball wide off the set piece. Trish Brown and winger Nicole Beck really capitalised on any space they were given, and outside centre Sharni Williams was marvellous running straight and hard. Inside centre Cobie Morgan also showed great feet to score.
The Wallaroo backrow was also dominant, and effectively slowed Wales' ball, which gave the Aussies plenty of time to set the defensive line. Strong defence, even when down to 13 players, is probably one of the biggest pluses to take from the game.
Less good was the ill discipline. Over-enthusiasm told in a hefty penalty count and lost momentum. The more accomplished sides will punish the Aussies if this persists into the remaining games.
The set piece was also shaky. Lineout ball was always messy and an improvement is needed here for the Wallaroos to give their speedy outside backs a chance. The scrum was inconsistent.
All told, the Wallaroos will be happy they did the job in their first test match in 12 months, but there's a lot of polishing to do before we take on defending champs New Zealand on 24 August – a mere three days away. New Zealand well and truly showed their intent with a 55 – 3 victory over South Africa yesterday.
In order to qualify for the semis, Australia will need to either finish top of the "Pool of Death", or be best runner up across the three pools. We'll need a bonus point win over South Africa on 28 August, and a victory or close loss in the Black Ferns match.
Fox Sports 2 are broadcasting the Wallaroo's matches at 7am the day after each match.