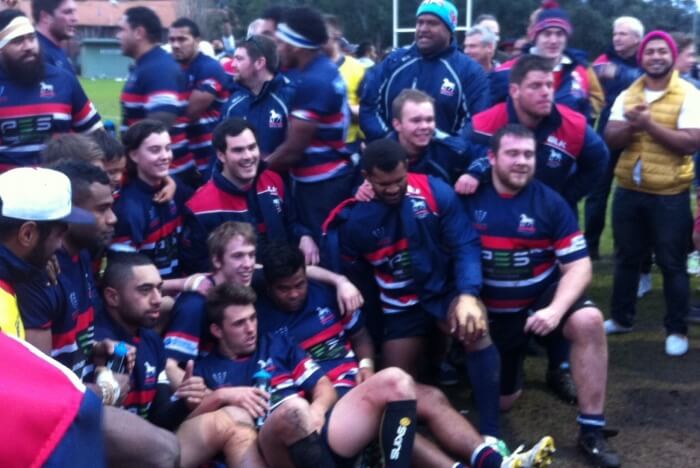 Box Hill
Box Hill Rugby Club will start the 2015 Dewar Shield after a surprise season in 2014, when it moved from cellar-dweller to top flyer, by contesting the 1st Grade premiership against Harlequins.
The main reason for the resurgence of the triple Dewar Shield premiers (1999, 2000 and 2001), was the meticulous work of their coach and the ties with the Fijian community, through Island Breeze Australia – a ministry of Youth with a Mission, a not for profit Christian values-based organisation.  They provided some real talent in Sefanaia Naivalu ("Super Sefa"), the first player to obtain a Super Rugby contract whilst playing in the Dewar Shield.
The solid 2014 performance and the example of Naivalu, have attracted even more talent at the Hills, in a year when the club will no longer be a surprise.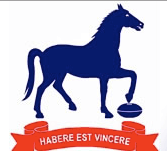 Founded in 1958, Box Hill have won only three premierships in its history.  But it has grown into a good community club and has developed a positive talent scouting system: their youth teams have been regularly on top of their competitions.
Their women's section, the "Fillies", is one of the most successful in Victoria and has seen Melissa Latu making the first XV for the Wallaroos.
With a score of new players coming to Sparks Reserve and the lesson learned form their 2014 season, Box Hill is looking good for the 2015 Dewar Shield.
G&GR interviewed Box Hill's Head Coach Andrew Slyfield ahead of the 2015 Dewar Shield season, which opens for his club with an away game against Moorabbin before a rematch of last year's Grand Final.
"Sly", who was named Most Improved Coach in 2014, spoke about the ambition to stay on top and to learn from last season.  With more players coming to the club and more experience, he declared:
We will be better than last year
The preparation:
"We are in a different space from what we were in last year: we came after a season where we hadn't won a single game.  We were rock bottom and we had only one way to go; so mentally we just needed to win something.
This year we have played an extra month of rugby with the finals, then we had four players in the Victorian Sevens, so our pre-season has not been as long as it was in 2014.
Our fitness is not yet where it should be, because we are three or four weeks behind—but this is not too bad a thing because last year we peaked too early. 
We will have tough first three games at the start; we may go through them without a win, but we will not panic."
Furthermore Sly adds that having had success last year it has attracted more players to the club, and this requires some time to find the right mix.
 Radike Samo – assigned by the Rebels to help out at Box Hill
The strengths:
"Our strength last year was out wide, and that will continue; but having more players will enable us to manage injuries better—a luxury we didn't had last year".
The area for improvement:
"We need to improve our work in the forwards: we need to create more space for the backs."
Expectations for 2015:
"We will have a target on our backs this year; we know it. We want to repeat our 2014 season and learn from it, but maybe not peak too early."
Players to watch:
In 2014 Box Hill was gifted with the talent of Sefania Naivalu and this year the club will love to repeat the same success story:
"We have four players in the Victorian Sevens' programme; but we have players like Bill Seveti, who scored a double in the Semi Final and an hat-trick in the Grand Final—and he came through our seconds".
Impact of Rebels/Rising collaboration on your club:
The impact of the collaboration "is huge" Sly is quick to say. "It is massive to have talent and players coming though, but it is also managed very well. And for me, as growing coach, the Rebels have been very good by helping me to do even more; they are very transparent and encouraging.
Tony (McGahan) is fantastic: very helpful, we even had a chat before last year's Grand Final; he shows a lot of interest and support.
Radike Samo is one of the players assigned to the Box Hill Rugby Club for the 2015 season, "and he will be a great help for me to structure the forwards. The hard part may be at the back end of the season, when the Rebels make their decisions for the future.  We may lose players that have contributed all the season; but this is out of our control."