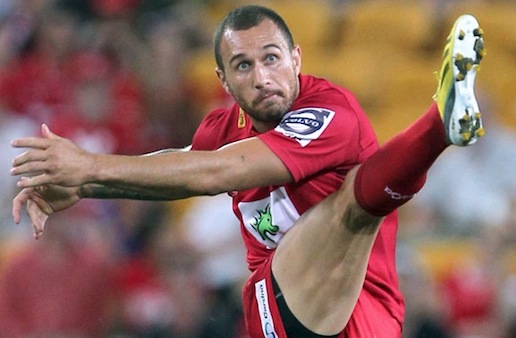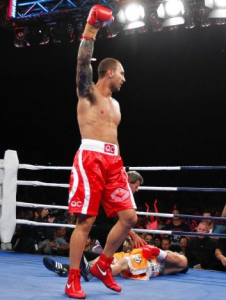 The Australian rugby media frothed itself to the point of rabies when Quade Cooper missed out on the recent Wallabies logistics camp for 30 players.  Speculation abounded about whether there was, or was still, a rift between Robbie Deans and Quade; whether this meant Quade had no chances of making the squad for the Lions tour; and who would be first pick for fly-half to face the once-in-12-years opponents.
Quade played a straight bat to all questions, I would suggest with that knowing smile that drives all his detractors mad.
Green & Gold Rugby can now reveal the cunning, Baldrick of Blackadder-style plan, behind this omission.  A mixture of Yuri Geller spoon-bending, psychic séances with the spirits of former Wallaby greats (and someone's Aunt Ethel), and plain bullshitting speculation over beers in the pub, has uncovered what could have been the biggest swiftie ever pulled in a Lions tour (if not in rugby since WWE picked the ball up). If we hadn't revealed it. Whoops. The public has a right to know, etc, etc. Quick. check the ratings spike….
With the rift between Robbie and Quade now well-established in the minds of the rugby media and the Lions, Quade will be off Warren Gatland's tactical radar. Obsessed with guessing who will be the Wallabies starting five-eighth, and with no lead-up games to give it away, Wazza and his assistants will whip themselves into a lather of speculation, and exhaust their planning resources trying to prepare for the lesser-known wizardry and moves of Bieber, Christian or Kurtley.
Come the first Lions Test, a mysterious figure stands up from the Wallabies bench (clad in hooded boxing kimono to hide who it is) and shrugs off his disguise to reveal – QUADE!!! Canary yellow Gold-jersey clad, he runs out onto the field to lead the Wallabies to an awe-inspiring victory over the befuddled Lions, and setting them up for a 3-0 goldwash and also seeing Robbie lock down the next two years as Wallabies head cheese. (OK, Quade probably wants Link there, but I'm brushing that pesky fact aside at the moment).
Because, at the end of the day, it was a logistics camp. All they were doing was taking head shots and checking his inside trouser measurement for the team uniform, to save time later. And Quade already did that earlier in the year. Didn't need him. But then Robbie came up with a plan worthy of Dr Moriarty of how leaving him out could set the path for victory over the red menace.…
So there you have it. All out in the open. Who said Robbie didn't have the smarts to set up a dazzling set piece to win big games? Oh ye of little faith!!!
Tell me it wouldn't… couldn't… work?!?!? It's brilliant!!! Stuff the ball up the jumper, flying-wedge David Brockhoff-style brilliant!!!!
If you don't believe it, have a few beers down the pub, and re-read the plan… and if it still doesn't make sense, have a few more….