Like Subarus built after 2021, this Wednesday's Rugby News is an EJ-free zone. We check in on the Springboks, Cheika pointing the "stubborn" stick, Wallaroos prep against England and wag the finger in Grub Watch.
Rassie talks green stuff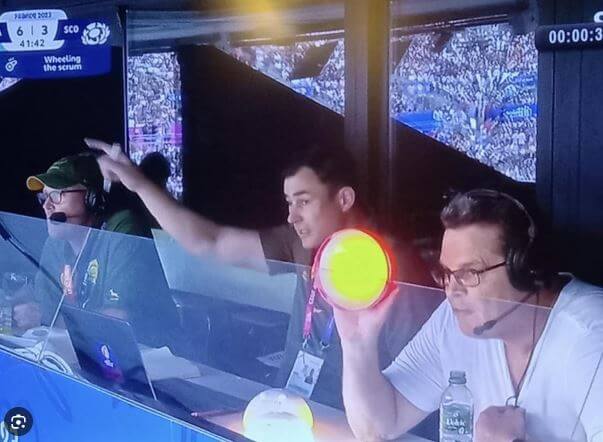 The Guardian reports on the remarkable number of HIA-related substitutions in the second half of Monday morning's victory over the goose-botherers.
South Africa's director of rugby, Rassie Erasmus, says he and his coaching team called for multiple head injury assessments during the second half of Sunday's quarter-final triumph against France because "there is life after rugby" and they're serious about prioritising the safety of their players whatever's at stake in the match.
Pieter-Steph du Toit, Duane Vermeulen and Bongi Mbonambi were all removed from the action under World Rugby's HIA protocol during the second half.
"For us to take those players off, the chance is always there that they might not pass the HIA. Luckily for us, all of them passed their HIAs, and I don't think there's anything else to discuss about it."
Meanwhile, South African outlet Rugby365 reports that Rassie has left his antagonistic ways behind him and is "appreciated for his great relationship with match officials". The article includes these top-shelf Erasmus quotes:
"Our whole motto has been let's respect the referees. It works both ways."
"I wouldn't like to comment on what they [France] said about the referee [in the quarter-final]. We are just working on accepting that there will be mistakes on both sides, which is something that we had to get right and we had to earn the respect back and I think it's slowly happening."
Meanwhile, RugbyPass reports that Cheslin Kolbe's charge down of Thomas Ramos' conversion was based on playing alongside Ramos at Toulouse for a number of years gave him a greater understanding about the France fullback's kicking technique and run-up to kick. This meant Kolbe knew when to start his run to perfection.
Kolbe also responded to claims that he cheated by setting off before Ramos had begun his run-up, saying: "I did everything by the book and within the rules. I was behind the line before he started his run."
Cheika rages against the World Cup machine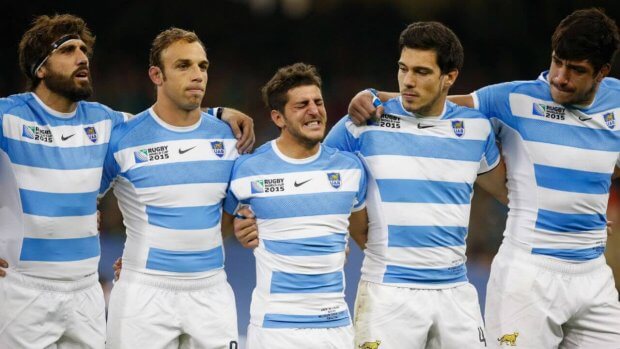 Nine reports on some classic siege mentality. Specifically Argentina coach Michael Cheika has blasted tournament organisers for an accommodation issue he says will hurt his preparations for Saturday's (AEDT) Rugby World Cup semi-final against New Zealand.
Cheika had hoped to travel to Paris on Sunday to start preparations for the clash at Stade de France, but was told their hotel was not yet ready to cater for the squad. "We asked them, we begged them, but they were too stubborn," the former Wallabies coach told reporters. "And the other team will already be in Paris waiting for their semi-final." and that he "cannot implement the normal preparation phase in this short amount of time I have been given."
Just as well he doesn't need to send any players to a mid-week function.
Wallaroos to "fight fire with fire" against England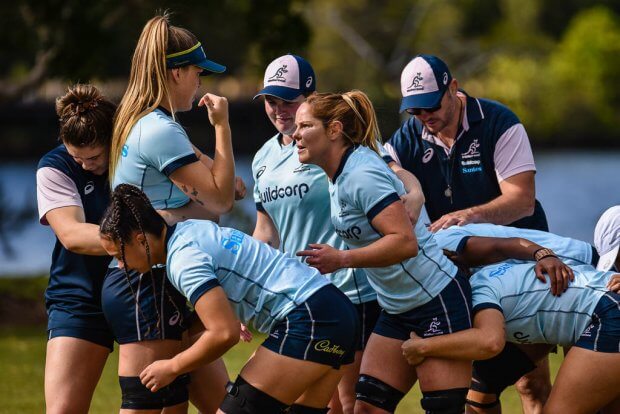 Pravda reports that Wallaroos assistant coach Sione Fukofuka (who has an awesome name) has challenged his "underdog" side to find their "mongrel" ahead of Friday's WXV1 opener against England. The Red Roses enter the inaugural WXV tournament with the world #1 ranking and a point to prove following last year's World Cup final heartbreak in New Zealand.
Fukofuka says the Wallaroos will hear The Call of Ktulu against the heavily favoured Six Nations champions, promising to "fight fire with fire" (and presumably Ride the Lightning to Escape England's Creeping Death and leave them Trapped Under Ice). "We need to be a bit more mongrel, we need to be a bit more aggressive if not a lot more aggressive in those areas around our line speed, our contact and competing at the ball both sides of the breakdown."
The Wallaroos kick off against England in Wellington this Friday 20 October at 5pm AEDT (6:00pm proper time). All WXV1 games will be broadcast live and on demand on Stan Sport.
Eloise reports the WXV weekend 1 results here.
Grub Watch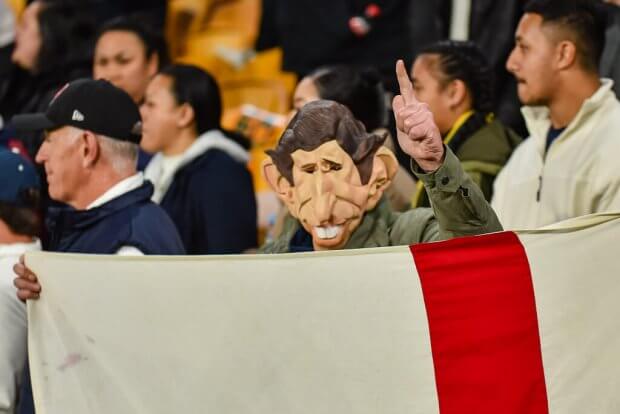 This week on Grub Watch we're not angry, just disappointed at fans from England and New Zealand respectively.
First up Planet Rugby reports that, stiff upper lips weren't enough to keep calm and carry on ahead of England's Rugby World Cup quarter-final against Fiji, with a nautical-themed crowd fight breaking out before the match.
Those involved were removed from the stadium and keelhauled.
Meanwhile, Stuff dot co dot inzid reports a New Zealand two-for-one.
First-up, a group of spectators ran on to Temuka Oval following a 75th minute South Canterbury try, which proved to be the match winner. The spectators mobbed South Canterbury players, and shoved and jostled Whanganui players out of the way. The players did well to keep their cool during the melee. The match eventually finished several minutes later without incident.
The same article reports that the incident came a week after a haka performance by Ngāti Porou East Coast (before its Meads Cup semifinal against South Canterbury in Pleasant Point) created controversy. NZ Rugby confirmed it was reviewing the haka protocol breach by East Coast when it advanced over the halfway line and squared off face-to-face with South Canterbury players, who then produced their own challenge.
The video of the haka being performed with a stirred-up opposition millimetres away is worth a watch.