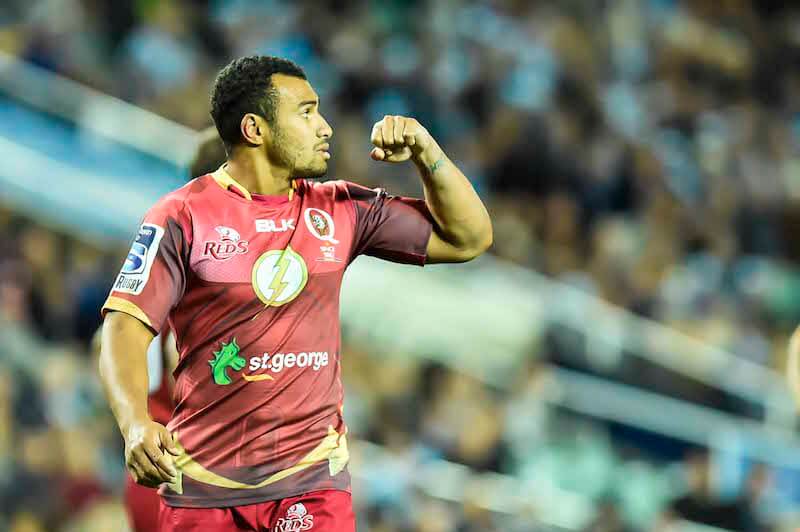 Wednesday's Rugby News has ARU CEO chat – who will come and how shall they come? – Will Genia going to Melbourne and a referee change for Satdi.
---
Gallop New CEO?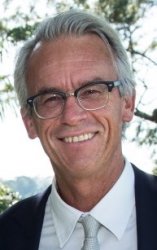 The Daily Telegraph reckons that FFA chief David Gallop could swap codes – again – to become the new ARU CEO boss. Gallop was also previously CEO of the NRL.
"The Daily Telegraph understands the ARU is yet to contact Gallop but his name has been discussed among rugby union powerbrokers after Pulver announced last week he was quitting," writes the Daily Telegraph.
"Another former NRL boss, David Moffett, has also been linked to the vacancy, as have Canterbury chief executive Raelene Castle, Brisbane Broncos boss Paul White and former Cronulla player Greg Harris, who has had a decorated career as the former Rugby Union Players Association, NSW Waratahs and Western Force CEO.
"Moffett led the NRL between 1999 and 2001 and held down senior roles as an administrator with the IRB, SANZAR, New Zealand Rugby Union and Welsh Rugby Union. However, it is believed he is not a frontrunner for the ARU job.
"White helped the Broncos amass a record $42 million in revenue last season."
While Gallop's tenure at the FFA has generally been seen as a success, the soccer body has just been told off by FIFA for not being governed well enough.
They're also currently in their own mess with their fans, with the future shape of the A-League uncertain. Like the ARU, the FFA haven't said much about that either.
"Castle will end her successful tenure at Canterbury after this season. She has been well liked and respected in rugby league. She has also been discussed as a possible CEO at Manly," continues the DT.
"Harris understands the sporting landscape through his involvement in rugby union, rugby league and the AFL.
"Former Wallaby Phil Kearns is also well in the running, while Sydney Rugby Union president David Begg is another contender."
CEO From Outside Pls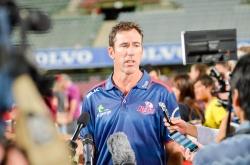 Greg Growden, now of ESPN, has pretty much written an article pleading with the ARU to not be shit.
"Here is the chance for the ARU to appoint a convincing leader who can embrace all sectors of the game, provide direction, and properly represent the interests of the game rather than alienate important sectors," he begins.
"The ARU board must learn from its mistakes.
"Australian rugby has justifiably been accused of being an 'old mates' network, where quality has been overlooked because of decisions made by those looking after friends.
"Instead, the ARU must start thinking outside the square and appoint the best and the most competent administrator for the position as CEO — not a person who is there because of a network that protects its own."
I say begins, but Growden prefaced his article with a few tales of how the Australian rugby has been in holes before. Like when rugby league nearly killed it after WW1, when the ARU went bankrupt in the '70s, and when the Waratahs lost to the Kings and the Jaguares.
Pulver, Growden writes, often went missing when the times went tough ("We saw him when there was an easy story to sell. Whenever there was a crisis, however, it was more often a case of 'Where's Bill?'"), made Australia look like wimps at World Rugby meetings ("New Zealand in particular once feared an often ruthless Australia at the board table"), and worst of all, annoyed the club scene with his wall urination comment.
"The ARU CEO position is a tough gig — especially with the code now so fragmented. But it's certainly not an impossible task. After all an Australian team, the NSW Waratahs, won the Super Rugby title just three seasons ago, and the Wallabies, even if blessed by a dubious refereeing decision against Scotland, made the 2015 Rugby World Cup final", Growden continues.
"Australian Rugby is not entirely a hopeless case."
Genia A Rebel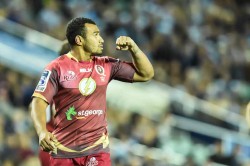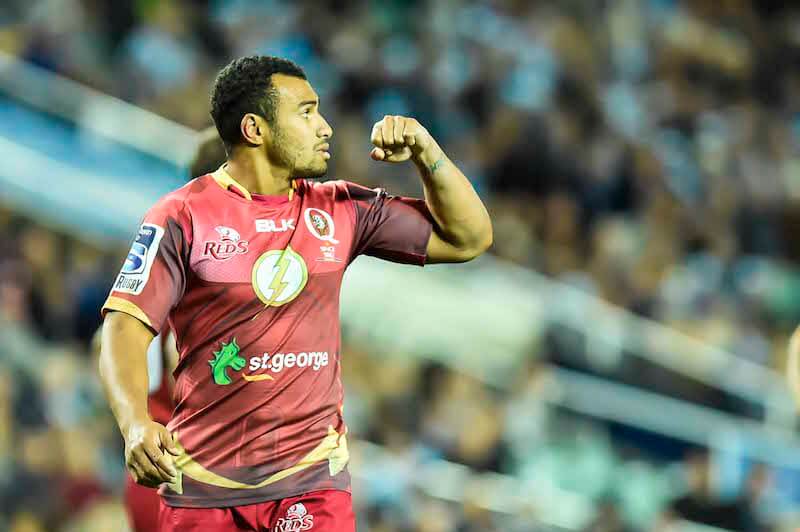 Will Genia has joined the Melbourne Rebels for next year, after the Reds had too many scrumhalves and not enough money to accommodate him.
It's believed that Genia was asking for $800k – half to be covered by the ARU – but understandably the Reds said 'nein'.
"It's just the unfortunate nature of the situation," Genia said, via the SMH. "I always wanted to go back and play [for Queensland], but that's just the circumstances that we were given because I did come back at such an awkward time.
"At the end of the day, I'm happy with my decision. I don't have any regret or have any bad feelings towards the Reds."
QRU chief Richard Barker echoed the disappointment, but with something a little extra.
"Given Will's contribution to Queensland Rugby and the Reds, we obviously had considerable interest in him returning," Barker said. "However, we quite simply could not afford the figures presented to us by the ARU under the salary cap rules. The ARU, Will and his representative have been fully aware of this from the outset of discussions.
"We cannot risk a salary cap breach and we are committed to the ARU's current contracting rules."
Genia previously played for Parisian club Stade de France.
Garces Out, Barnes In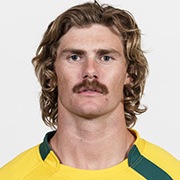 *
Jerome Garces – who sent off Sonny Bill Williams for doing a hadouken to Anthony Williams neck vertebrae – won't be reffing the Bledisloe this weekend after injuring himself.
In his stead, all round super good guy Wayne Barnes will be the man to be blame for the Wallabies' shortcomings on Saturday.
Nigel Owens will come in as an assistant ref for Sydney. A week later in Dunedin, Owens will be chief whistler with Barnes a flag man.
*this picture of Berrick Barnes will do