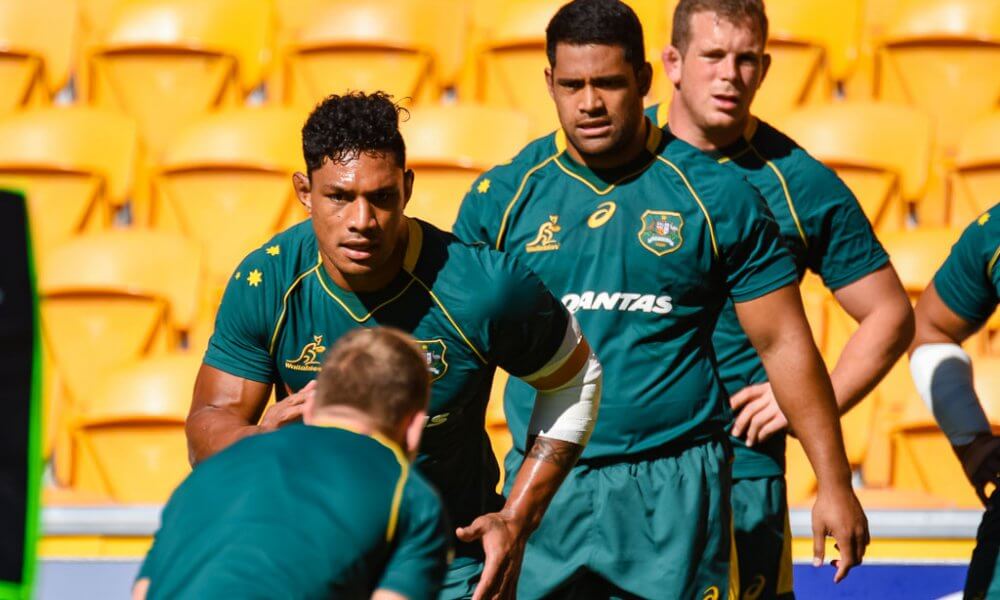 Wednesday's Rugby News has more Bugarama, Scott Sio talking about how bonding is binding, Connolly taking the Reds to court, and Kwagga suspended.
---
Drawn Out Saga 1.1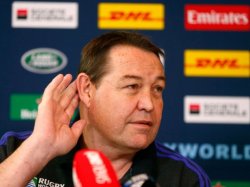 The court to-and-fro apropos the bug the chair found in situ in the All Blacks chateau continued today, with even more sort of explosive allegations.
The All Blacks were warned plenty o' times to report the bug to the police the Daily Telegraph reports, but didn't because they didn't want to cause a media fuss.
"Two security specialists and two hotel managers each gave evidence at a court hearing on Tuesday that they told the All Blacks management to call the police after [the] bug was found," says the article.
"However all four said the All Blacks delayed reporting it for four days until the day of the match."
The former manager of the hotel, Paul Walters, told the court that he told ABs team manager Darren Shand to inform the popo. Walter told the court that Shand said not to call the police, "[mentioning] something about the media."
So, Walters organised two private investigators – John Seward and Julian Claxton – to investigate who planted the bug. Both Seward and Claxton told the court they also told Shand to inform the popo.
"Mr Walters said Mr Shand finally asked him to contact the police on the morning of the match telling him, "it would hit the press in about 15 minutes," the article continues.
"Mr Claxton said he examined the device and determined it was cheaply made from components that could easily be purchased from an electronics store for as little as $20.
"The hearing was adjourned to next week."
Bind Bond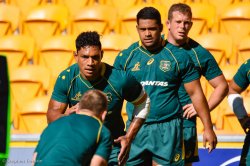 Scott Sio reckons that a good scrum is a scrum with deep bonds, in sort of a mind body spirit sort of sense.
"[When the Wallabies last beat the All Blacks in 2015] I had been scrummaging with Squeak and Keps for a couple of years – at camps and in games – and I guess we were just in sync," Sio ommed to rugby.com.au.
"We came out with the mindset that we really wanted to be aggressive and match their aggression at set piece area.
"Half the battle is winning that aggression and mindset battle – where you can try and dominate and that's what you need to do in that area of the game."
Sio is probably saying this because he's a tiny bit worried about the ABs pack, whose props will pretty much be all Crusaders.
"If they pick the guys on form you would say it's (Joe) Moody, (Codie) Taylor and (Owen) Franks together," Sio said, moving into 'Downward Dog'.
"They've been scrummaging together for a couple of years now at provincial level and at the All Blacks so they know each other back to front.
"Then you throw in Retallick and Whitelock behind them and they've been together for a number of years – their combination is pretty strong."
With Moore expected to be at best 2nd choice during the Rugby Championship, and Kepu challenging for a place with 7 A's, Sio has reflected a bit on binding work he's being doing.
"We are communicating a lot better to try and solve those problems, rather than burying our heads in our sand and figuring it out on our own," he said, bending a spoon with his mind.
"The progression for us is to try and problem solve quicker, that way we can get it fixed at the next scrum.
"Each team has a certain way they want to scrummage and it's about us realising where the pressure is coming from and working against that group, rather than individually."
Connolly Court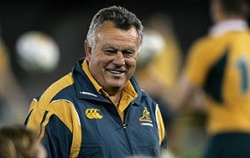 Old and former Queensland Reds employee John Connolly is going to sue his ex-employers over his sacking in 2015.
"Connolly is at the Brisbane District Court suing the Queensland Rugby Union for $159,000 after he was sacked in July 2015, six weeks into a $3000-a-week job," reports the Daily Telegraph.
"According to Connolly, it was expected to last until the end of the 2016 Super Rugby season.
"The legal action centres around the termination conditions of the consultancy role, for which there was a verbal agreement and three contracts. But none of them were signed by both parties."
Hmm. Connolly was offered the role as a consultant or something – and this is the real pearler – over the phone by Reds chairman Rod McCall. However, not everything was above board, hence the court case.
"It was based out of loyalty and getting on with the job and trust," Connolly told the juge.
"That's all it was based on, trusting people."
Kwaggamire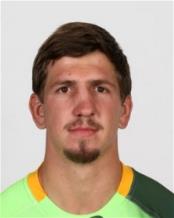 Lions flanker Kwagga Smith, who on Saturday confused a Super Rugby final for Mortal Kombat when he tried to finish David Havili, has been banned for 4 weeks.
Smith's good record means he only half of a possible 8-week sentence. However, as we know about these things, Smith only has to organise to play in an u10s friendly game 4 times and he'll be ready to go again.
""With respect to sanction the Foul Play Review Committee deemed the act of foul play merited a mid-range entry point of 8 weeks. However, taking into account mitigating factors including the Player's good Judicial record and the Player's admission of guilt at the first available opportunity the Foul Play Review Committee reduced the suspension to 4 weeks," said head judicial boffin Nigel something or other (via Rugby Dump).