Yep, we missed the last two rounds. I was on holiday. But no matter! But we're back to talk Intrust Super Shute Shield, and more specifically, the make up of the finals. Cause boy, do we have a finals series on our hands!
The Table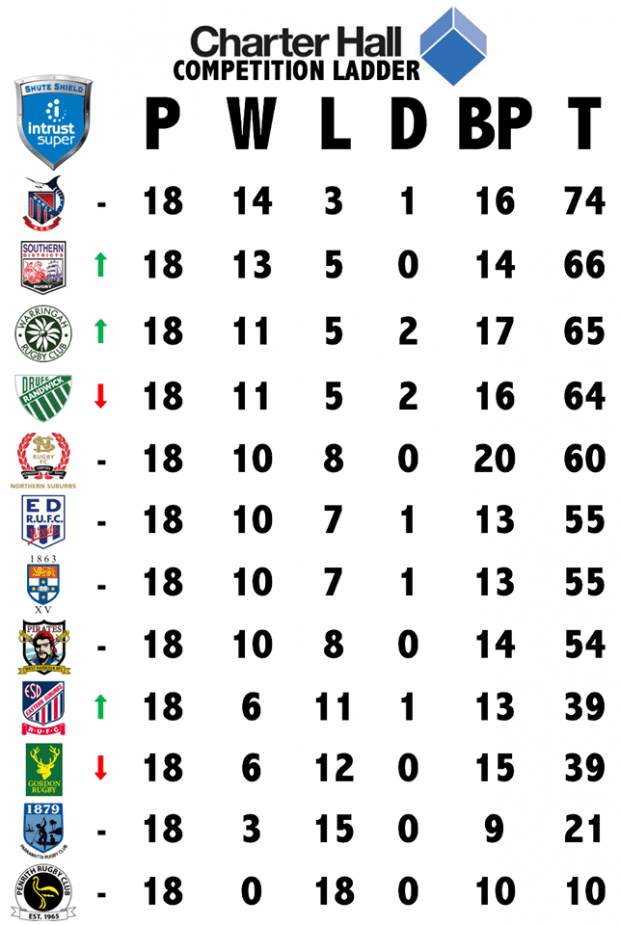 Round 17 Review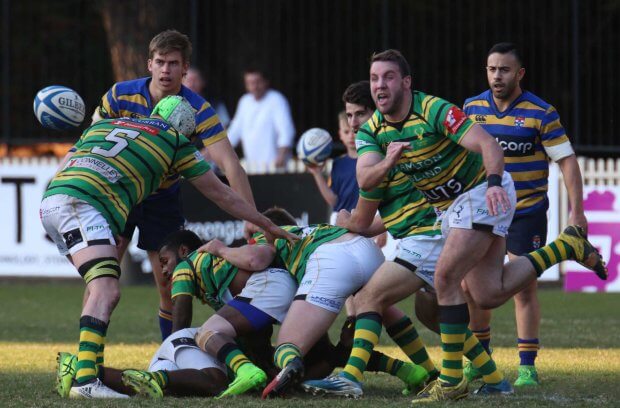 Gordon 25 – 27 Sydney University
West Harbour 32 – 29 Randwick
Southern Districts 35 – 28 Warringah
Manly 46 – 38 Penrith
Eastwood 15 – 29 Northern Suburbs
Eastern Suburbs 52 – 23 Parramatta
Of the two rounds we saw, this penultimate one proved the most pivotal in setting up the final six. The first big highlight of this round was West Harbours surprise win over favourites Randwick at Concord Oval. The Pirates were playing like their season depended on it, and  caught the Galloping Greens by surprise.
The other big highlight was the unstoppable juggernaut that is currently Southern Districts. Coming up against fellow in-form team Warringah, many were predicting a tight tussle. But, the Rebels proved they were the real deal this match, and uprooted the Rats from their third place position.
Special mention must also go to the thriller played out at Manly Oval between the Marlins and the Emus. You want an indication of how much potential this Penrith side has? On paper, it was supposed to be a flogging. First vs. Last. But this Emus side showed they were made of sterner stuff, and made the Marlins work for it. If Hux and the Emu boys stick around for next year, it's a matter of not if they finally win, but when.
Round 18 Review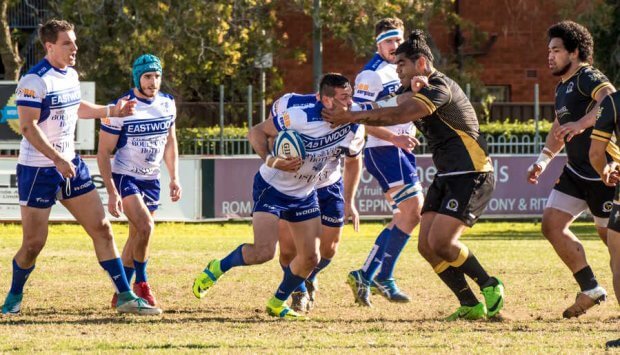 Gordon 19 – 47 Eastern Suburbs
West Harbour 62 – 52 Manly
Randwick 30 – 34 Southern Districts
Parramatta 31 – 80 Sydney University
Northern Suburbs 11 – 18 Warringah
Eastwood 64 – 7 Penrith
The final round from this weekend just gone saw many big scores, with the last of the table wrapped up. The Pirates repeated their shenanigans from the pervious week in emphatic fashion, in a 114 point try-fest against Manly at Concord Oval. Similarly, The Students also turned it on against Parramatta, putting eighty past the men from the west.
However, it proved to not be enough for Wests and Uni, with Eastwood bouncing back from their loss to Northern Suburbs to put on a show against the Emus. The big win at TG Millner proved to be enough to see the Woodies round out the top six, and shut out the chasing pack.
The other notable matches saw the Rebels make mince meat of Randwick in a thriller down at Coogee Oval (see highlights below of the broadcast on 7Two), with the loss seeing the Wicks finish in fourth. Warringah ended up accounting for a resurgent Northern Suburbs, but it proved to not be enough to give Warringah back second place, with the Rebels taking runners up.
Special mention must go to Eastern Suburbs, who turned it on against both Gordon this round and Parramatta the previous round to finish off the season on a positive note. The Beasties have plenty of talent, and are amazing to watch when they are in flying form. In the end, this weekends loss was a disappointing end for the Highlander's season, particularly after so many encouraging moments over the last few weeks.
Check out the most recent highlights below, courtesy of the lads from 7Two.
And then, there were six.
Qualifying Finals Preview
It's the business end of the season, which means there will be two matches up on 7Two this weekend. I've already got the tinnies ready!
FREE-TO-AIR BROADCAST MATCH: (1) MANLY VS. (6) EASTWOOD, MANLY OVAL, KICK OFF: SATURDAY 3:10PM, 12TH AUGUST 2017, LIVE ON 7TWO IN NSW AND THE ACT FROM 3:00PM, REPLAY IN QLD. 
The first of two broadcast matches sees us return to Manly Oval to see the clash between First and Sixth. It actually looks to be a pretty interesting encounter. Both teams have had some good form over this season, however the last few rounds have seen many inconsistencies surface.
Starting with the minor premiers, the Marlins have been a mixed bag over the last month. They lost at home against a red hot Southern Districts side, rebounded to win away from home against the Rats, got surprised by a pumped up Emus (but managed to win), and then went down against a desperate Pirates outfit at Concord Oval. To have such inconsistent form going into the finals series could be a potential Achilles heel for this team.
But, remember: these guys are the minor premiers. They were the pace setters for the vast majority of the season, and ended up clinching first by a comfortable margin. And if the second Battle of the Beach match told us anything, it is that these boys can lift for the occasion.
Up against them is the equally inconsistent Woodies. The first half of their season was outstanding, the second half, not so much. They have had some good moments, but also some equally woeful ones. Their last four weeks has seen them beat Eastern Suburbs at home, lose to Sydney University away, lose to Northern Suburbs at home and beat Penrith at home.
They haven't been able to string together much in the way of consistent form throughout the second half of their season, but we know what the Woodies are capable of. Heck, we saw it in the first half of this season! In honesty, it would be a win for the ages if they are able to pull this off away at Manly Oval.
Prediction:  Eastwood have had plenty of moments this season, but I reckon this will be the end of the line for them here. Manly by 14.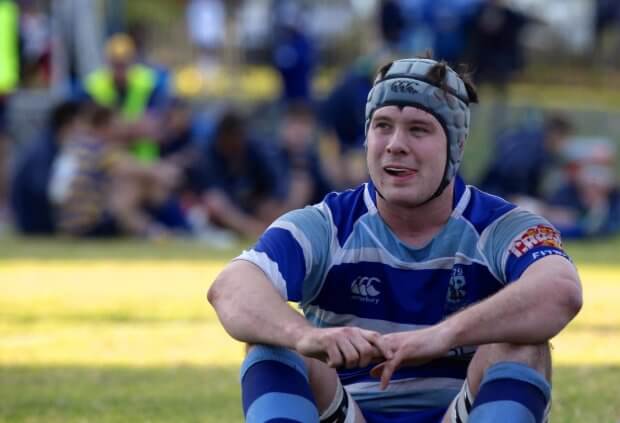 (3) WARRINGAH VS. (4) RANDWICK, PITTWATER RUGBY PARK, KICK OFF: SATURDAY 3:10PM, 12TH AUGUST 2017
The second match on Saturday (and the only non-broadcast match of the round) sees us head up the road to Rat Park.
The last time these two were scheduled to play at this venue, the match was cancelled due to the tragic death of Rat Lachie Ward. His loss is still fresh in the minds of many Rat supporters and team mates, and it has been clear that the Rats players have been wanting to do Lachie justice, with the club coming together and playing some outstanding and passionate rugby during the remainder of the season.
The Rats have come up against some stiff competition in the last few weeks, losing at home against Manly and away against Southern Districts. Up until this point, the team had barely put a foot wrong, and were looking to be catching Manly at the top of the table. However, after these losses, they regained some much needed form with a handy win over a resurgent Northern Suburbs side.
The last time these two sides played at Coogee, it was the Rats who grabbed a famous win, and you'd be hard pressed to not see them as favourites at home. Add in that they will be pumped up for this one, and I expect an emotional match for the men from the beaches.
The Wicks have also had a stellar season, but also have run into some inconsistent form over the last few weeks. It was this form that saw them slip a few places down the table. The last time the Wicks won was away against Gordon, but since then, they were rocked by a ruthless Pirates side away at Concord, and a savage Rebels side at home.
They need to rediscover the form that got them to where they are, and nothing will give them confidence more than returning the favour and beating Warringah on their home turf. I expect them to turn up.
Prediction: It's a pity this match isn't being broadcast, cause I reckon we will see a thriller on our hands. The Wicks will turn up, but it's hard to not get behind a Rats side in front of a passionate crowd at Rat Park. Warringah by 4. 
FREE-TO-AIR BROADCAST MATCH: (2) SOUTHERN DISTRICTS VS. (5) NORTHERN SUBURBS, FORSHAW RUGBY PARK, KICK OFF: SUNDAY 3:10PM, 13TH AUGUST 2017, LIVE ON 7TWO IN NSW AND THE ACT FROM 3:00PM, REPLAY IN QLD.
The final match of the round will see our second free-to-air game of the weekend on 7Two, broadcast for Forshaw Rugby Park.
I'm going to pose a serious question here: is there anyone who can stop this Rebels side?! They may have finished second, but they are currently the best team at the moment based on form, and are looking mighty dangerous. They haven't lost since Round 9, at the end of May this year. In the last four weeks they have accounted for Manly away from home, Penrith at home, Warringah at home, and Randwick away from home. When you are demolishing the other teams at the top of the table, you are clearly onto some good form.
A big crowd is expected to fill the hill this weekend at Forshaw. Considering how much this club will rely on that, they will undoubtedly be favourites for this one.  The last time this side won the Shute Shield was when the club was named St. George, back in 1957.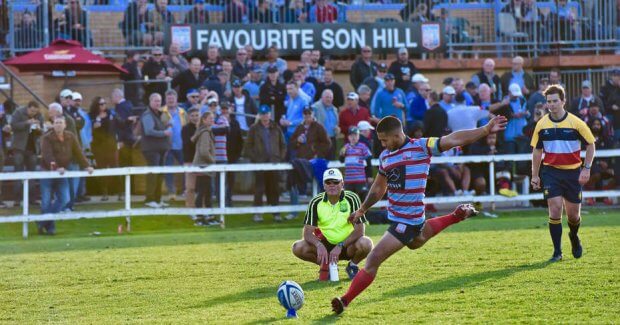 If there is any team that knows that fairy tales can happen, it is the team opposing them this week. The reigning premiers, Northern Suburbs have had a pretty inconsistent second half of their season after such a promising first half. But remember, they broke their drought, winning last year for the first time in forty one years. These guys have it in them to win the competition.
Over the last four weeks, The Shoreman were able to string some solid wins together against Gordon, Parramatta and Eastwood, but fell in a awesome match last week at home against Warringah. However, they have already proven more than a handful for this Southern Districts side, having beaten them at home once this year, and losing to them by less than five when they last played at Forshaw Rugby Park. It's going to be a good match to finish off the round.
Prediction: Norths are reigning premiers for a reason, but I don't think it will be  enough against a Souths side in brilliant form. Southern Districts by 7.