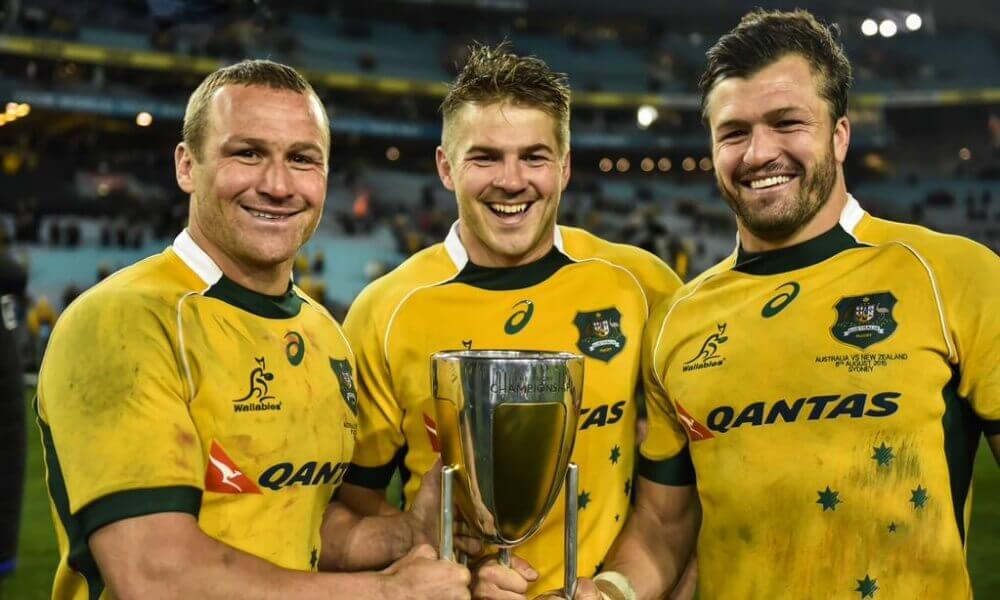 Wednesday's Rugby News has people complaining about the Giteau Law and Cheika defending it, Cheika figuring out who's gonna play at 12, the Western Sydney Rams adding a Midas touch, and more bug news.
---
Leave Giteau Law Alone

Michael Cheika has defended the controversial overseas player rule that he himself got introduced, reports rugby.com.au.
The players brought back from overseas to play for the Wallabies – Will Genia, Adam Ashley-Cooper, Drew Mitchell and Matt Giteau – have come under scrutiny for displacing domestic-based talent and then underperforming.
In response to this, Cheika said: "Any of the criticism about our game and how we play is fully warranted 100 per cent, there's no issue around that," he said.
"I thought Will Genia was one of the players who did stand up in that game – Giteau played for about a minute or two so that's a convenient thing for people to say and look for a reason (why we lost)."
Cheika then added: "The reality is that the Australian team didn't play well that day and since I've been here, win or loss, we've always been pretty true to our identity and that's the first time I don't think that we have and we've got to make that right."
While Gits has been got with ankle injury, the others are in or thereabouts in the Wallabies squad coming into the second Bledisloe test this Saturday in Wellington.
 Who's At 12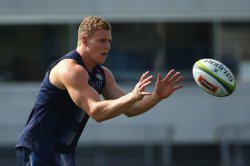 Mentioning Giteau is a sweet segue into the next news item, namely that Michael Cheika has brought up the discussion (with rugby.com.au, and SMH) about who's going to play at inside centre on Saturday.
Cheika has brought up the idea of playing two ball carriers in centre, an idea that worked so well in the first two losses against England earlier this year. (Which means Samu Kerevi would be playing at 12.)
The Wallabies coach, while he hasn't ruled out a switch to the centres, seems to want to keep Israel Folau at fullback. "I've always seen Israel as in the fullback role and that's been his main role and it's probably somewhere I'd like to see him keep playing," Cheika said.
If he moves Folau out of fullback, one candidate to slot in is Quade. Yes, Quade Cooper: "Quade's someone I'd consider in the team at 10 or 12 or fullback, depending on what our situation requires," said Cheika.
Other than that, Cheika is also looking at Reece Hodge ("[he] has also put his hand up quite well at training over the last few weeks") and Adam Ashley-Cooper.
Rams sign Olympic winner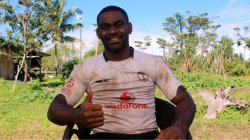 The Western Sydney Rams have been putting their Wheeler Dealer hats on, pulling off the signing of Olympic gold medallist Vatemo Ravouvou for the upcoming NRC season, rugby.com.au reports.
Ravouvou has been an integral part of the Fijian Sevens squad, making 103 appearances and scoring 44 tries in the last two world rugby sevens series.
He's used his rugby fortune for good, too, having helped renovate his mum's house in his childhood town back in Fiji.
In other Ram-related news, former Wallabies assistant coach and current Rebels defensive coordinator Jim Muggleton will be taking the reins for the NRC campaign.
Bug bugging Aussies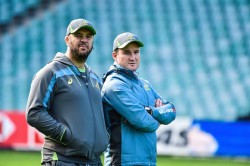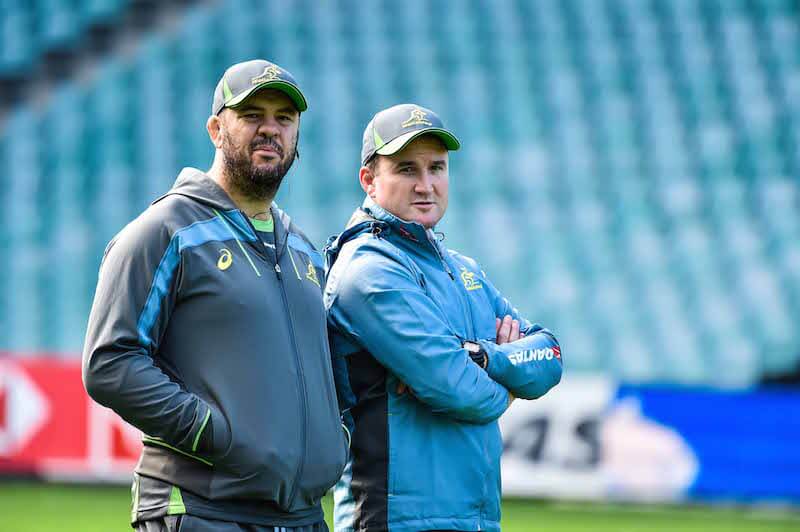 Against the wishes of the rabid horde of All Blacks fans whose sole reason for living seems to be to live in Australia, follow Australian rugby pages and just shit on the Wallabies and Australians in each and every online conversation, it turns out the bug in the All Blacks hotel room was not actually the work of the Wallabies.
Crazily, it seems to be the work of gambling organisations, with the NZ Herald reporting that it the plant "was a sophisticated, professional job, placed in the cushioning of a seat in the team room."
Declan Hill, expert on these matters, gave an insight into the minds of said gambling organsations: "Knowledge is power. If you know who the starting 15 is, for example, before anybody else does, that's a huge advantage and makes the investment of the device well worth it."
Meanwhile, Michael Cheika and the Wallabies (talking to the SMH) have more or less shrugged off the story, with Cheika baulking at the idea of gambling itself, admitting "gambling's a terrible thing if you ask me in general. I'm not into it at all." (insert some joke about Quade here) and David Pocock saying "honestly this is the first I've heard of it so I don't feel I can comment in terms of rugby and betting…as a human, as a citizen, there is a whole lot of privacy issues there and that's not great at all, that's certainly not what we want."
It's also been revealed that the All Blacks camp first learnt of the bug on Monday 15 August, only making the story public on game day.
---
Gagr craft beer discount
Enjoy smashing a tasty craft beer from time to time? What am I saying, of course you do!
Well GAGR has organised for you to get a $20 discount when you order any of the 'Tight Five', 'The Forwards' or 'The Backline' Bledisloe special mixed cases from The Craft Beer Market. Each case has competing line ups of fine Aussie and Kiwi craft beers.
Make up for our super rugby showing – YOU decide who wins in this battle!
Just enter GAGR20 as a code on checkout to get a sweet lobster off as many of these three mixed cases as you order. Delivery is free anywhere in Straya!