Tuesdays Rugby News sees Koroibete being effective and ready to face his countrymen, Latham wants the Reds job, and the weather having an impact on the World Cup.
---
[one_half last="no"] 
THE EFFECTIVE KOROIBETE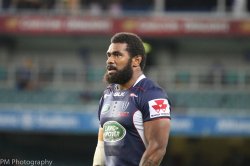 Marika Koroibete has been one of the stand outs for the Wallabies this season, after taking his game to a new level as the Fijian born winger began to look at new ways to be "effective."
Michael Cheika has attributed the success to Koroibete having a better understanding of the XVs game, but wasn't sure why the improvement was so drastic.
It was a desire to be more effective, combined with two rugby mentors down at the Melbourne Rebels.
"For me I just have a look at my game and think about out what I need to work on, and what I have been doing well, just keep doing it," Koroibete said.
"It's probably one of the things I haven't done in the last couple of years since switching to rugby. Sometimes I just was going around for the sake of it. Now I am just being effective.
"It started at the Rebels this year. I spoke to Quade Cooper and Willy Genia, they have been helping me a lot with that.
"They give me some tips with that and I tried to bring it on later in the Super Rugby (season), and I know it works. Then coming to the Wallabies, and the way we start off the game we play this year, it's blending so well.
"I am just going there looking for opportunity and trying to get as many touches as I can."
It was his conversation with Cheika that put the idea of effectiveness into Koroibete's mind.
"He likes my work ethic but sometimes I work and not effectively. He told me to don't waste my energy just working around and not getting the ball and being effective," he said.
"That's something I worked on. Trying to work effectively … and getting as much touches as I can."
He has tried to get his hands on the ball as often as possible this season, with his desire to go hunting seen him shock opponents with his pick and go game.
H scored an impressive try in Perth after he picked and drove as part of a forwards rumble, and set out the Nic White try that saw Samu Kerevi create a new highlight reel.
When he was asked about how his forwards felt about him scoring with a pick and drive, Koroibete just had to laugh.
"I have been stealing some of their tries. They tell me to go back on the wing."
[/one_half]
[one_half last="yes"]
TYPHOON DELAYS WALLABIES WORLD CUP TAKE OFF
After a win against Samoa on Saturday night, the Wallabies were expecting to fly out to Japan on Sunday and get a start on the final stages of preparation for the World Cup.
The arrival of Typhoon Faxai has caused delays for planes and trains (an automobiles) and is expected to dump up to 300 millimetres of rain in 24 hours and carry "historic" winds of up to 216 kilometres per hour.
The team flew out yesterday (Monday) with Wallabies officials saying the delay was not a huge distribution to the teams preparation given the players had a day off.
Fortunately, many of the players have made the trip to Japan this year through Super Rugby, and the time difference is minimal for Australians.
It is likely though that the typhoon will impact inbound teams, given the number of cancelled flights and train trips, but could also affect the tournament.
World Cup organisers will have their fingers cross that the weather does not impact the tournament, with the set up allowing for the weather to impact the pool games.
If a pool match is washed out then the game will be called a drawer, which could have serious repercussions for the final pool results.
In the event  of a final being washed out though, it would be rescheduled. 
Two of the Wallabies four pool matches are played under the closed roof, Fiji and Uruguay, but the crucial match against Wales will be exposed to the elements, and their final pool match against Georgia is the same.
[/one_half]
[one_half last="no"]
VILLAGE BOY WANTS TO CHANNEL HIS IDOL
Having played for Fiji against Australia in the Rugby League World Cup (with a haircut to rival JOC), it will be a different experience for Marika Koroibete when he plays against Fiji in the Rugby World Cup in less than two weeks.
Playing in this tournament was a goal for Koroibete ever since he joined Rugby from League back in 2016, and he is hoping that he can channel his idol Rupeni Caucaunibuca and emulate his performance from the 2003 World Cup.
"He was a village boy, I always looked up to him, he was one of the great finishers, his speed, agility and his ability to step at full speed is just unreal. He was so quick as well," Koroibete said.
Caucaunibuca scored two tries against Scotland in their pool game in Sydney in a narrow loss 22-20, something that young Marika never forgot.
"One thing is I love playing in the big game. I went with Fiji to the Rugby League World Cup and that's not as big as the Rugby World Cup,"  Koroibete said.
"It was something when I switched to rugby that I wanted to go to. I just set my targets to get my name picked for the Rugby World Cup and it's something I am looking forward to. The boys have said it's an unreal occasion and it's a very good occasion to show the world who you are and compete with the best wingers in the world."
Of course it will feel strange for Koroibete as his once national teammate Semi Radradra will now be running against him, when Australia face off against Fiji.
"It's always strange [to play against Fiji], but for me Australia gave me an opportunity, I love this country and the way they've given me an opportunity to provide for my family and [if I play against] Fiji I'll do my best to help my team to win if I play," Koroibete said.
When asked about how to stop Radradra and the Flying Fijians, Koroibete had this to say.
"He is the sort of player he is hard to stop. Just get in front of them before they get the ball," Koroibete said.
"Don't give them five metres. Those sort of players. Just get in front of them. Don't give them space to come."
 [/one_half]
[one_half last="yes"]
 NO PLACE LIKE HOME FOR LATHAM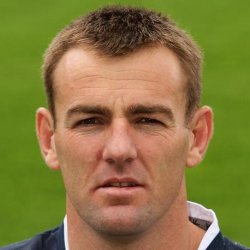 For Wallaby and Queensland great Chris Latham, there would be no greater coaching opportunity than to return to Ballymore as the coach of the Queensland Reds.
Latham is currently getting ready for the World Cup as Samoa's attack, but beyond this year he doesn't have a role.
Current Queensland coach Brad Thorn and his team are all contracted through 2020, meaning Latham's next move will likely be an overseas one. Unless he wants to go south to the Waratahs. But no one seems to really want that job either.
Queensland is where Latham's heart lies and where he would like to end up.
"As a coach, you've got to be open to all areas, so again my heart obviously lies in Australia and especially at Queensland," he said.
"Nothing would make me prouder than to be able to be coaching here in Australia and particularly in Queensland but there's got to be opportunities there for that to occur and at the moment, it doesn't seem like those opportunities are there so you've just got to keep moving around and getting that experience."
44 year old Latham has coached in Australia and Japan, along with running coaching clinics and academies since he retired from rugby in 2012.
[/one_half]